A member of schwarzmaler, a collective of outstanding graffiti writers, street artists and illustrators, Swiss artist Wes21 creates stunning, detailed works that blur the boundaries between reality and fantasy.  We recently spoke to him during his visit to 5Pointz.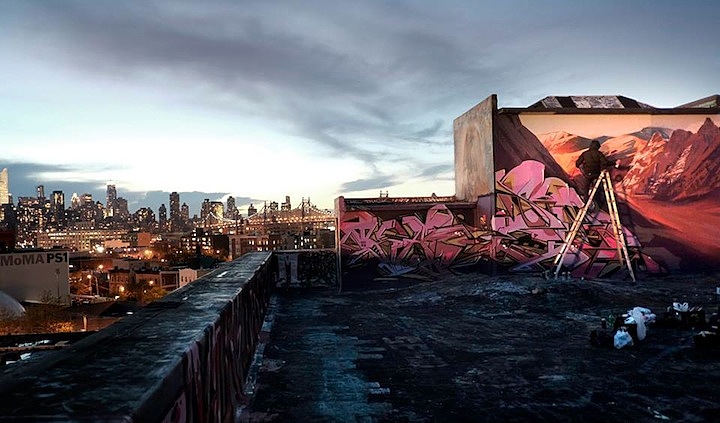 When did you first start getting up?
I was about 11 years old when I hit my father's garage.
Where was this?
In a small town near Berne.
What inspired you at the time?
Graffiti was all around me. I grew up without a TV, and I was always drawing. So it seemed like the natural thing to do.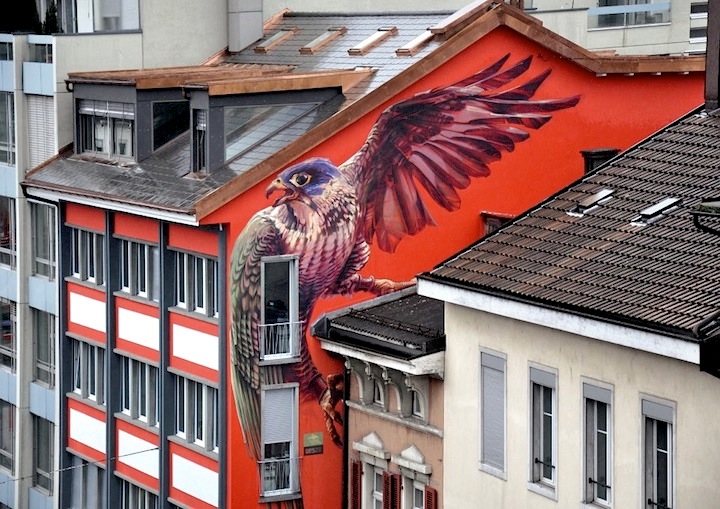 How did your parents feel about what you were doing?
They encouraged me.  My father used to bring me photos of graffiti.  They love it.
Have you any preferred spots?
I love painting anywhere but I especially love rooftops and places near water.
Have you ever exhibited your work?
Yes, and I do many exhibitions every year.  I've shown my work in both group and solo shows in Switzerland, Germany, Hungary and Italy.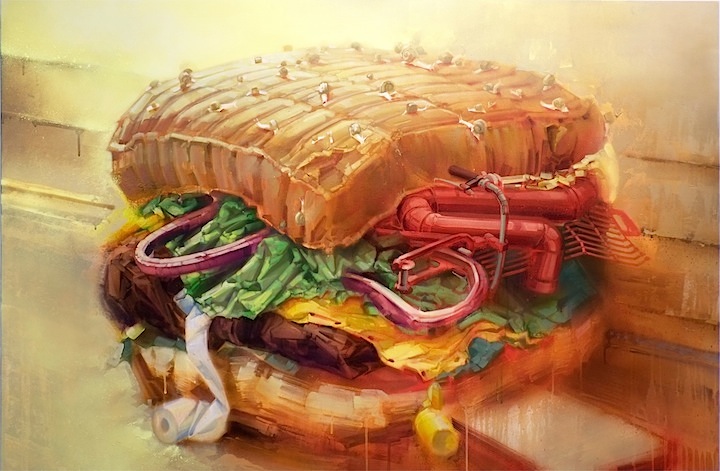 How do you feel about the movement of graffiti and street art into galleries?
I feel fine about it, so long as it's well-done. Showing in a gallery pushes me to the next level. And then I'm a better artist when I paint in the streets!
Have you a formal art education?
Yes. I studied graphic design and illustration in art school for four years.
Any thoughts about the role of the Internet in all this?
I don't pay much attention to it.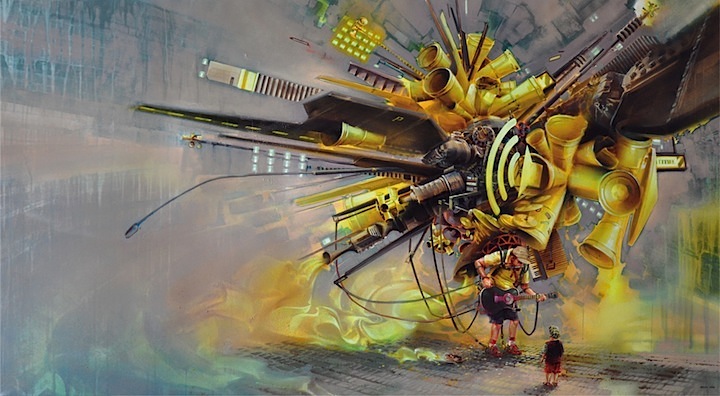 Are you generally satisfied with your finished piece?
Not completely. If I were, I wouldn't be motivated to paint another one!
Is there much of a graffiti/street art divide back home
Not really. Most of the artists who hit the streets are open-minded.
What do you see as the role of the artist in society?
To capture a moment — real or imaginary — for eternity.
All photos courtesy of the artist