Italian artist BR1 is committed to creating work that transmits a message and raises awareness.  His artworks have not only made it onto public spaces in Italy and beyond, but increasingly into galleries, festivals and art fairs, as well. Intrigued by his images that surfaced in Bushwick during his recent visit here, we were delighted to have the opportunity to meet up with him and ask him a few questions.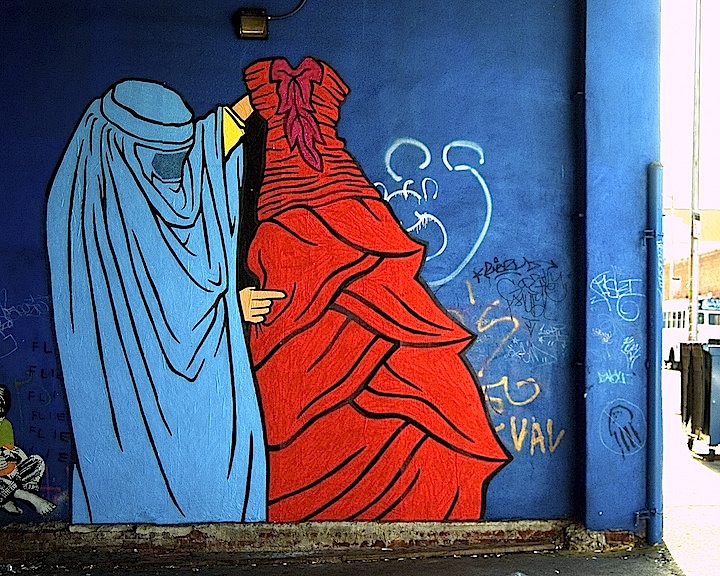 When did you start getting up?
I was about 14 when I started tagging in my native town of Torino, Italy. Then I gradually moved from stickers to posters to full size images.
What motivates you to get up on the streets?
Everything about the streets inspires me. I've always been attracted to walls. Walls talk to you. And I like to raise questions.
Like what kinds of questions?
I'm particularly interested in the image of the veil and all that it represents, particularly the clash of cultures. I'm intrigued by paradoxes.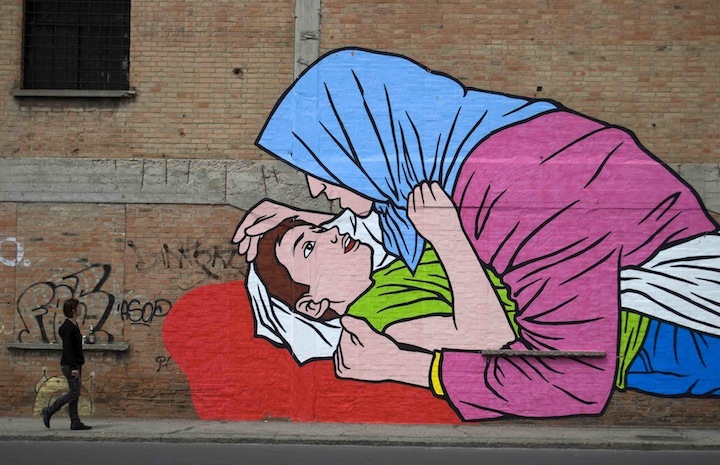 As someone from South Italy, how did you become interested in this theme?
My grandmother wears a black scarf. Her sensibility is similar to women who wear veils.
Where have you gotten up besides Italy?
I've gotten my work out in England, France, Turkey and Spain. And here in the U.S. — in Boston and New York City.
Any favorite cities?
I like Paris as its people are generally open-minded.  Istanbul was my least favorite.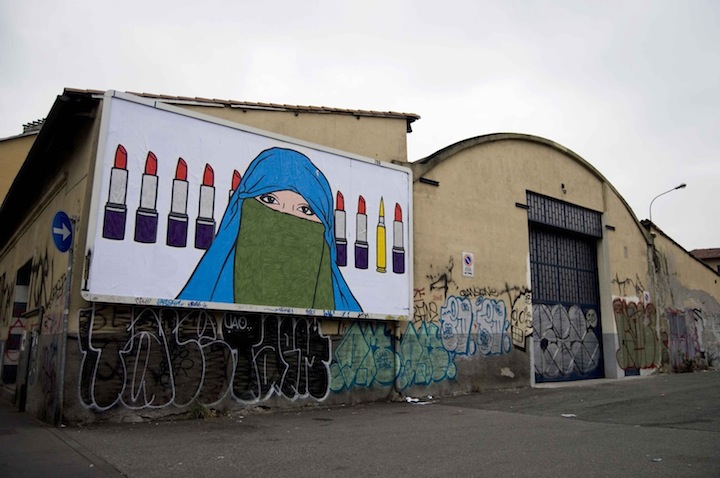 What are some of your other subjects besides the veil?
I'm interested in billboard intervention. Billboards are a natural spot and easy to work with.
Do you have a formal art education?
No. My degree is in Law and my thesis was on the veil.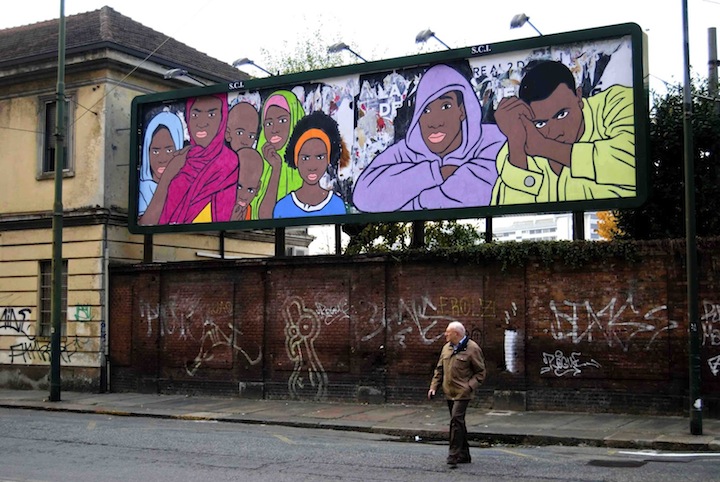 Any favorite artists?
I'm particularly inspired by Iranian photographers. I find Shirin Neshat's work especially strong.
How do you feel about the movement of street art into galleries?
At first I did not like it, but now I see it as an opportunity. But I prefer to work with nonprofits.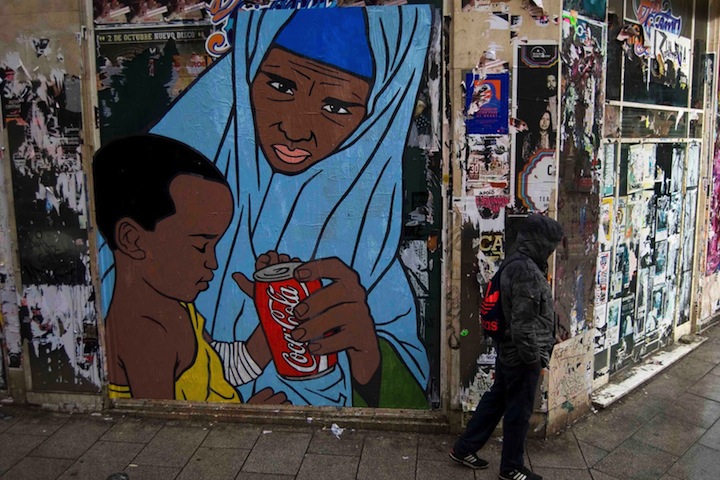 What's ahead?
I want to return to the U.S. and spend some more time here. I'd also like to continue studying the veil and work on installations, particularly using found objects.
The first image featured was photographed by Tara Murray in NYC; all other images are courtesy of the artist.