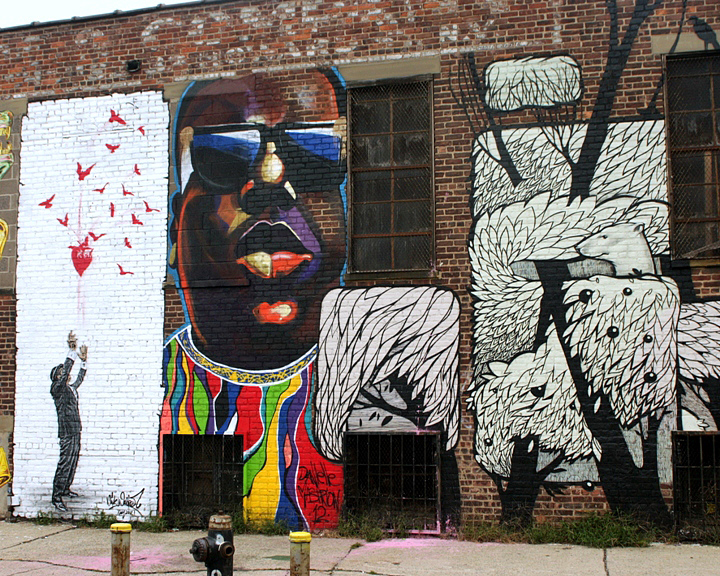 Within the past year, the walls along Scott, Troutman and St. Nicholas in Bushwick, Brooklyn have evolved into a vibrantly intriguing outdoor gallery. We recently had the opportunity to pose some questions to its curator, Joe Ficalora.
What inspired you to transform this neighborhood into such a wonderful open-air gallery?
I've lived in this neighborhood all my life.  Growing up here, I was not even allowed to play outside. The delis were drug spots, and the surrounding blocks teemed with prostitutes and junkies. I was continually exposed to hookers and gangs. My dad was murdered right down the block as he was leaving the L train Jefferson Avenue station. As artists and creative types began moving into the neighborhood, things changed. And after my mother's death, I was moved to transform the cold industrial aura of this area into something that would revive me and provide the artists with a space to showcase their talents.  I am trying to create an environment that I couldn't get as a child.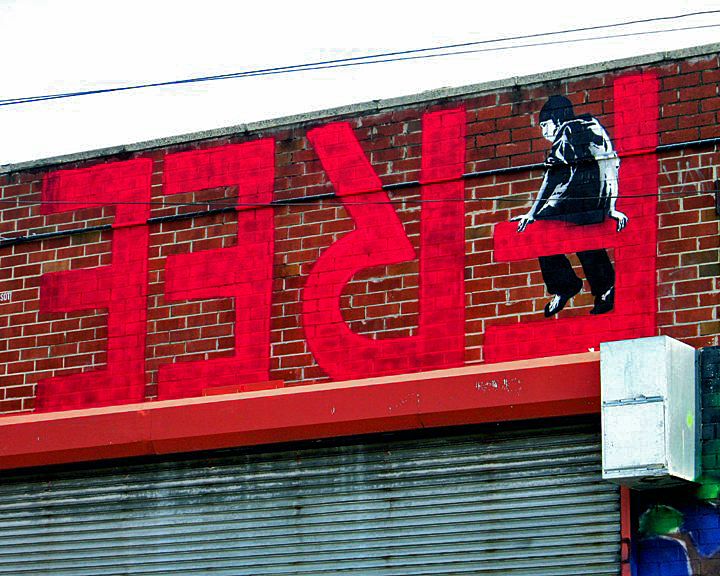 Wow! You are certainly succeeding. Bushwick Five Points has become one of our favorite spots in NYC! How do you manage to have access to so many walls?
Some are family-owned and others I've negotiated with their owners. Once these building owners see a finished wall, it is not difficult for them to recognize that the artwork surfacing here is far more appealing than random tags and unspeakable words!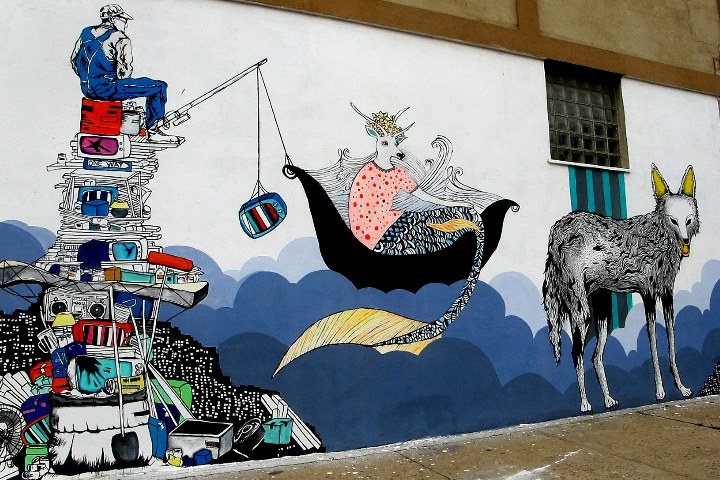 We've noticed and love just how varied the artwork is here – in terms of both artists' backgrounds and styles.  Have you any favorites?
I love them all, and I love the mix! Each piece is special to me. I love watching everything from the progress of the artists to the reactions of the passersby.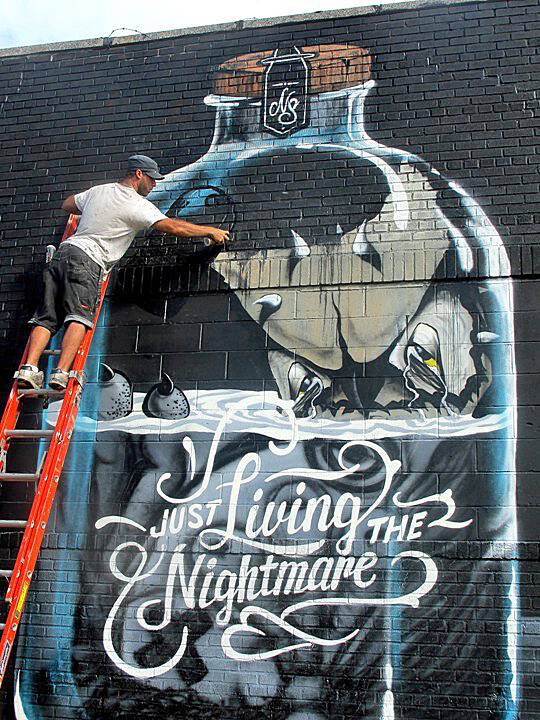 How do you decide which artists to feature on the walls here at Bushwick Five Points?
I look for passion and integrity. I always meet the artist first, and we walk through the neighborhood together.  I show them the walls, and I tell them a bit about the other artists who've painted here. If I like the artist's work and feel right about the artist, it's a go!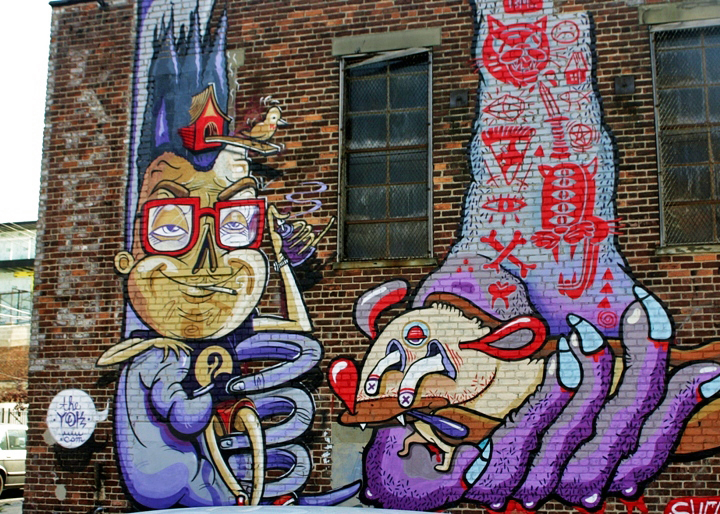 How do you decide which walls go to which artists?
We discuss which spaces are available and the artist then chooses his or her canvas.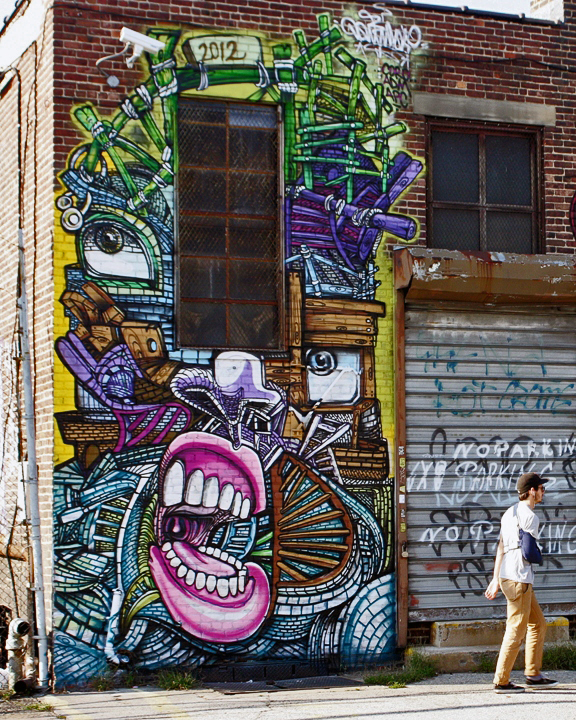 Any thoughts about the graffiti/street art divide?
I admire the graffiti that has been surfacing in the vicinity of Morgan Avenue. But I love the varieties of expression that street art offers.
How do you feel about the role of the Internet in all this?
I think it's beautiful. We all get to see and appreciate what's surfacing throughout the world.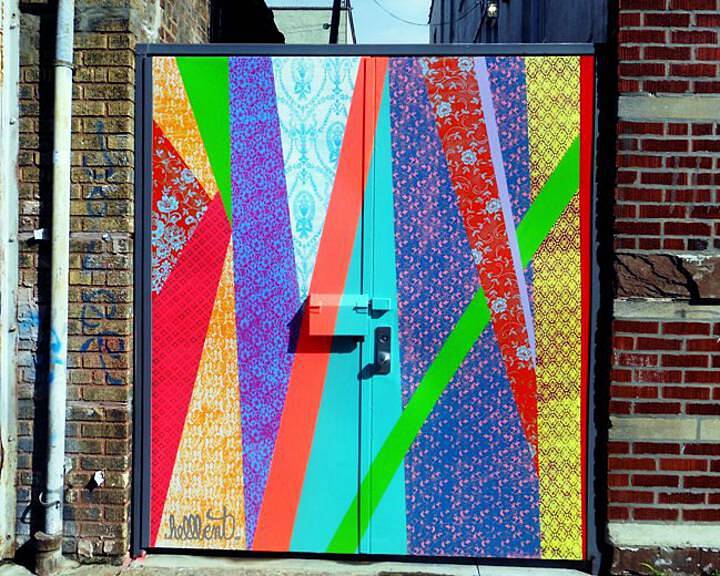 What's ahead?
I'm not looking long-term. I'm enjoying what I'm doing now. And I'd love to keep doing what I'm doing the rest of my life!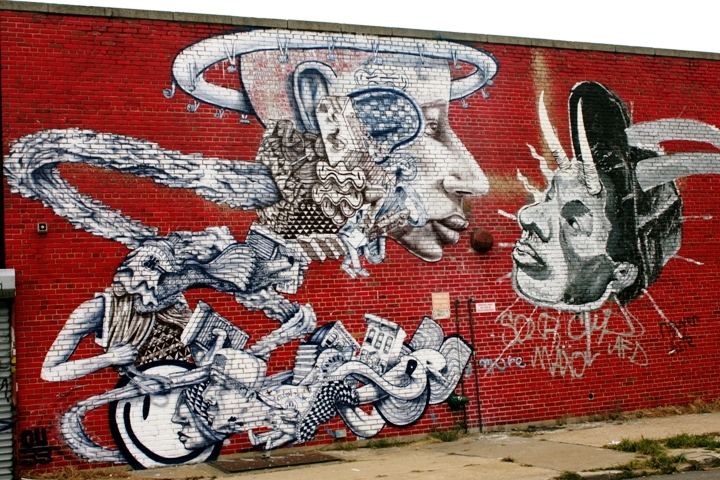 That sounds great! We are so glad you are doing what you are doing.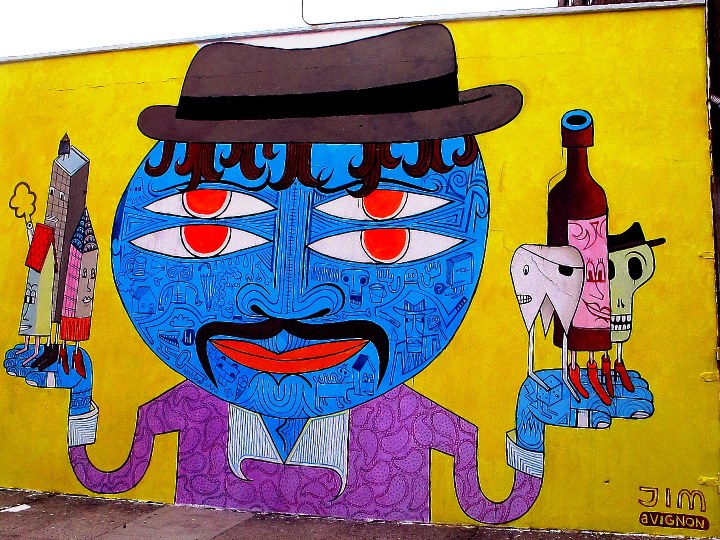 Special thanks to Bodega Wine Bar for the delicious complimentary snacks we were served while interviewing Joe.
Images beginning with top: Nick Walker, Danielle Mastrion and Concrete Jungle, photo by Dani Mozeson; Icy and Sot, photo by Lenny Collado; Priscila De Carvalho, Maria Berrio & Miriam Castillo, photo by Lois Stavsky; Never, photo by Lois Stavsky; The Yok and Sheryo, photo by Dani Mozeson; Rimx, photo by Dani Mozeson; Dan Witz, photo by Dani Mozeson; Hellbent, photo by Tara Murray; OverUnder and LNY, photo by Dani Mozeson; Jim Avignon, photo by Lois Stavsky