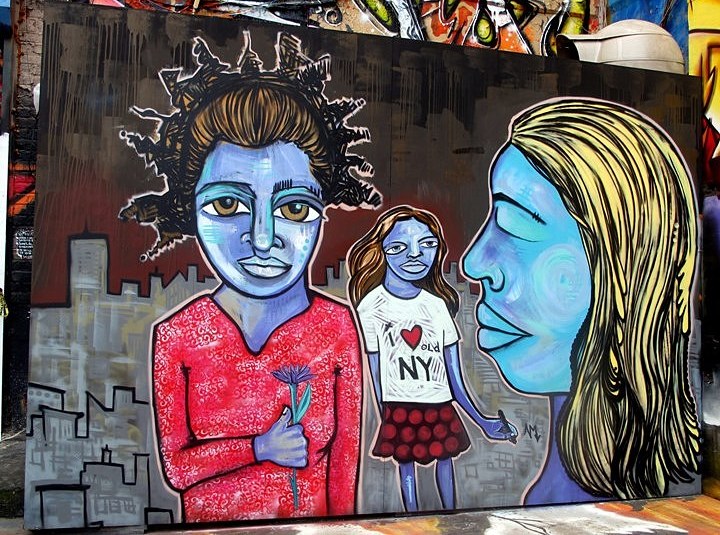 Queens native Alice Mizrachi, aka AM, is an artist, curator, educator and community organizer whose artwork is not only on walls throughout New York City and beyond, but in galleries world-wide.
We've seen some new pieces of yours at Long Island City's 5Pointz and in Welling Court. What else have you been up to?
During the summer, I had the opportunity to paint in Tel Aviv, as I was there for a solo show at Bazel Gallery. I'm also curating, along with Diana McClure, Purple, an exhibit produced by YOUNITY — an international collective of urban female visual artists, designers and craftswomen — to open at Causey Contemporary Gallery on October 19.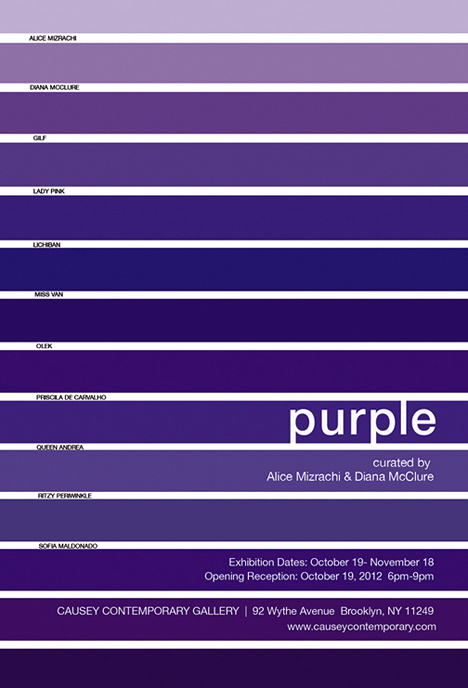 You seem to move fluidly among the worlds of street art, graffiti, and fine arts. Not many artists do. How do you feel about the so-called divide between street art and graffiti?
To me there is no divide. My work is my work, whether it's on a wall or a canvas or wood or sculpture. I like to express myself, have fun and explore. I dislike labels.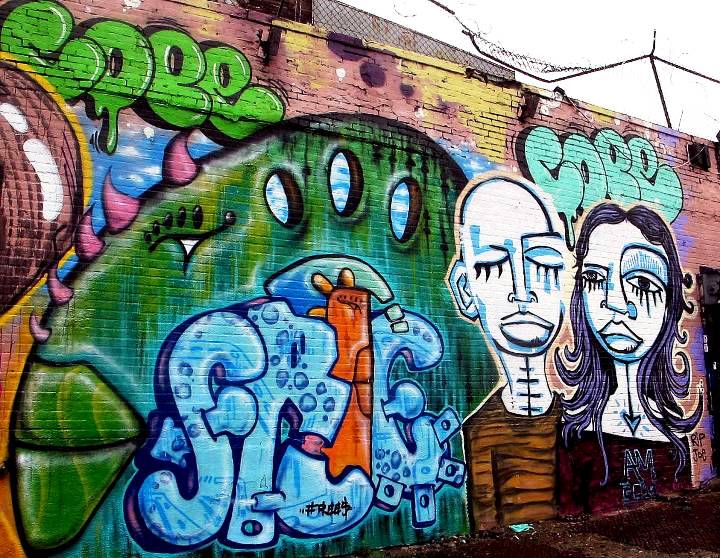 Who are you looking at these days? Have you any particular favorites or artists whose works inspire you?
I'm inspired by what Cern is doing. I've know him for a very long time and it's great to watch and grow with your peers. Carlos Mare 139's graffiti-inspired futuristic sculptures are astonishing. He has been a great friend and studio mate to me this past year and I'm inspired by his life and history.  I'm always looking at what Trystan Bates from Honeycomb Arts — an arts collective based out of Argentina — is doing. His work is beautiful! And I also want to mention QA (Queen Andrea). Her recent exhibit at the Fuse Gallery featured a new selection of her work, including some beautiful abstract geometric pieces.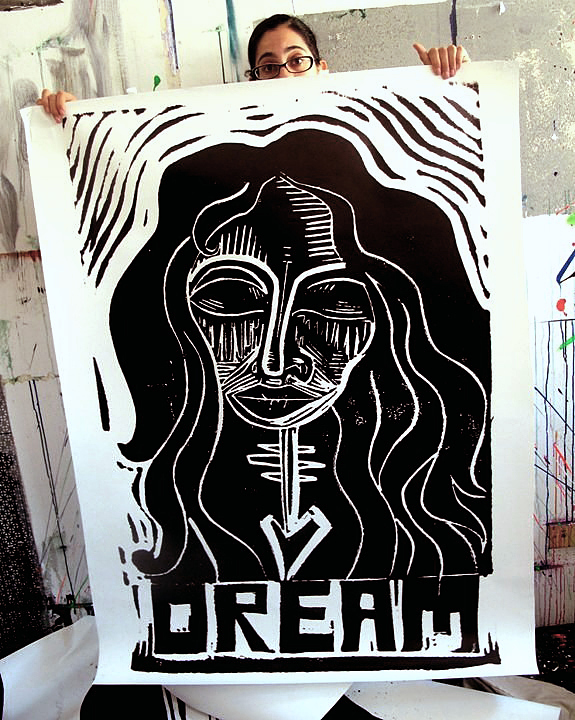 What's next?
This week I'm getting ready to paint with one of my favorite NYC-based graff writers Free5 in the Bronx for a project that Erotica and Clark organized. Next week I paint alongside Ian Kuali'i, David Ellis and Gilf! for a project in Jersey that Arrested Motion will feature. After Purple in the fall, I'm preparing for a solo exhibit during February at Weldon Arts. I'm also working on a community-based project for Art Forward during Women's History Month, and I'm getting ready to launch a rug with UR Place, a line of street art/graff-inspired carpets. In May I do a residency in Spain, and in the summer I'll be in Argentina for a show. On top of all that, I'm still teaching workshops and classes with the youth. So as you can see, I'm keeping busy busy busy.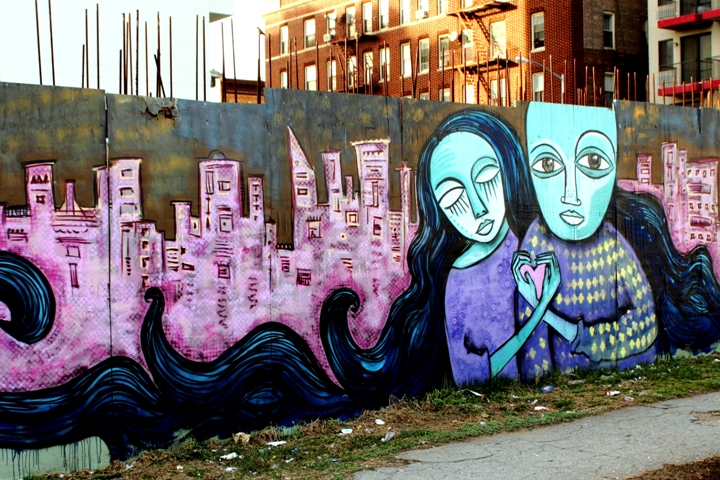 It all sounds great! Good luck! And we are certainly looking forward to checking out Purple next month.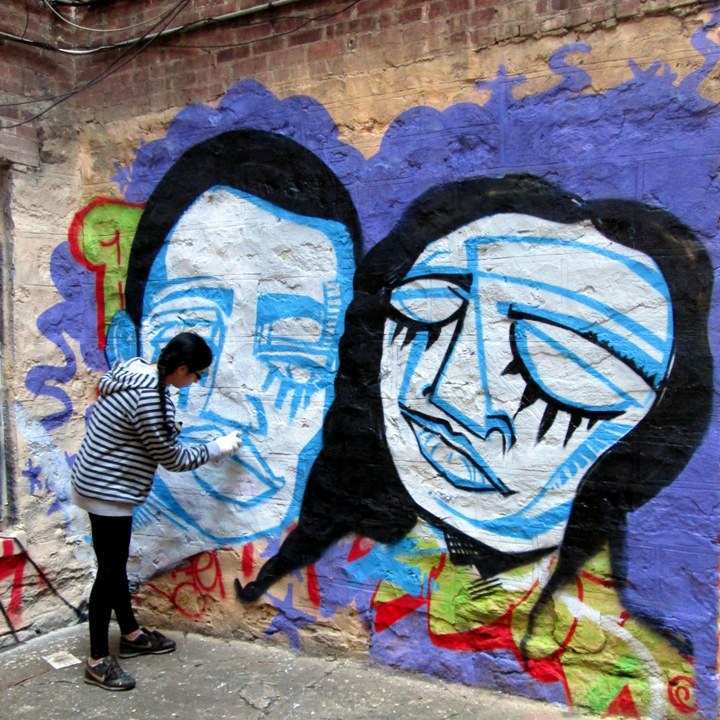 First three photos — AM at 5Pointz, LIC; AM with Free5 & Cope2 at West Farms, Bronx; AM holding print in Chelsea studio –by Lois Stavsky; photo of AM mural in Astoria, Queens by Dani Reyes Mozeson and photo of AM at work in the Bronx by Lenny Collado