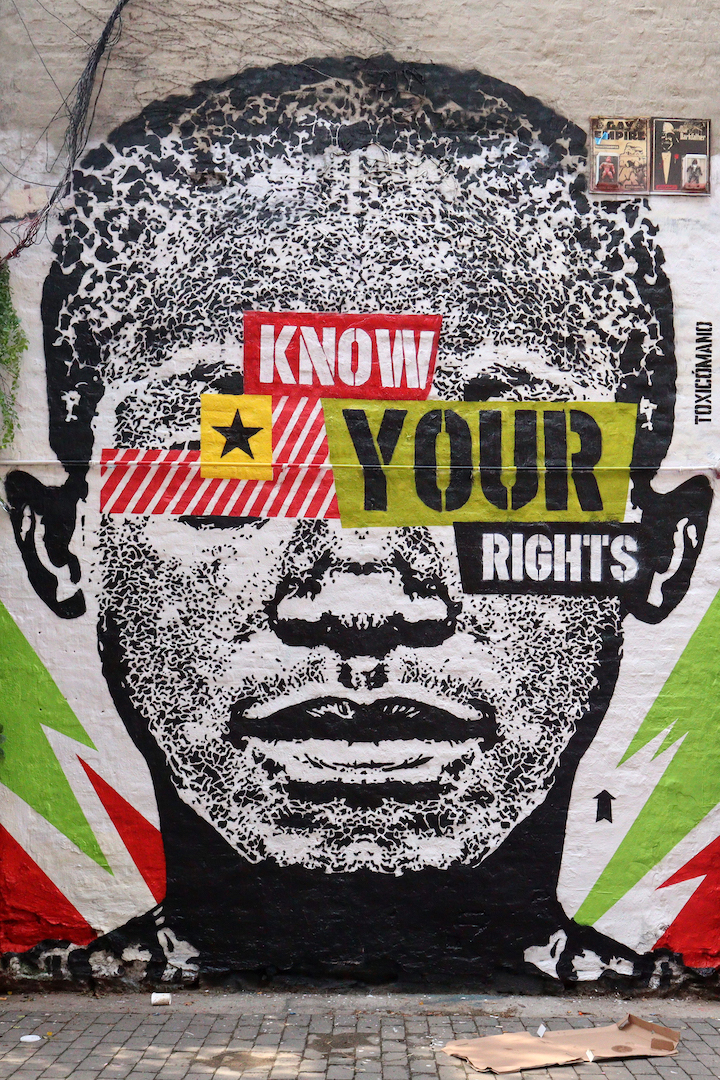 The murals that surface at First Street Green Art Park — under the curatorial direction of Jonathan Neville — continue to represent an intriguingly diverse range of artists with varied sensibilities and styles. The image featured above was recently painted by the wonderfully talented Colombian artist Toxicómano Callejero, whom I had first met in Bogota over a decade ago. What follows are several more murals that have made their way to First Street Green Art Park since this past spring:
Colombian artists Erre and Praxis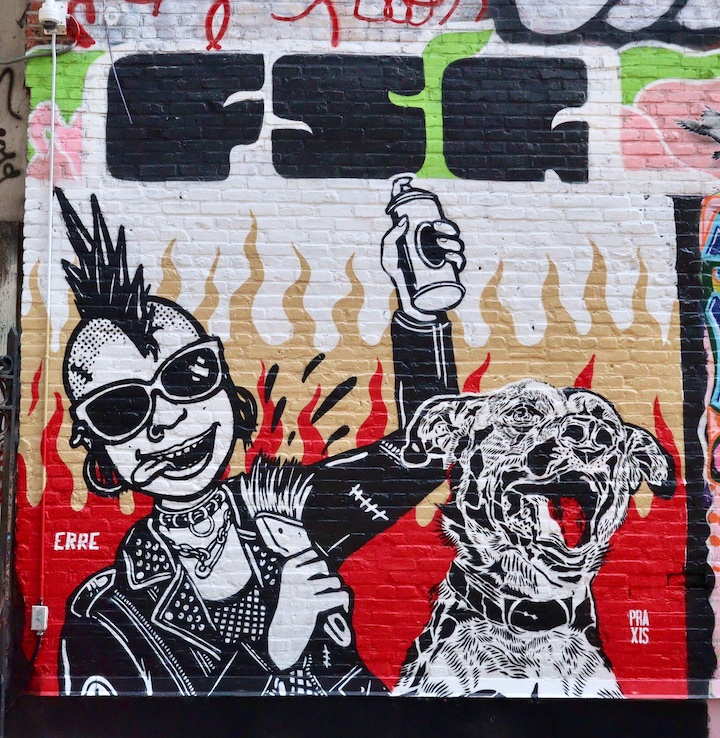 NYC-based Chris RWK in collaboration with Nite Owl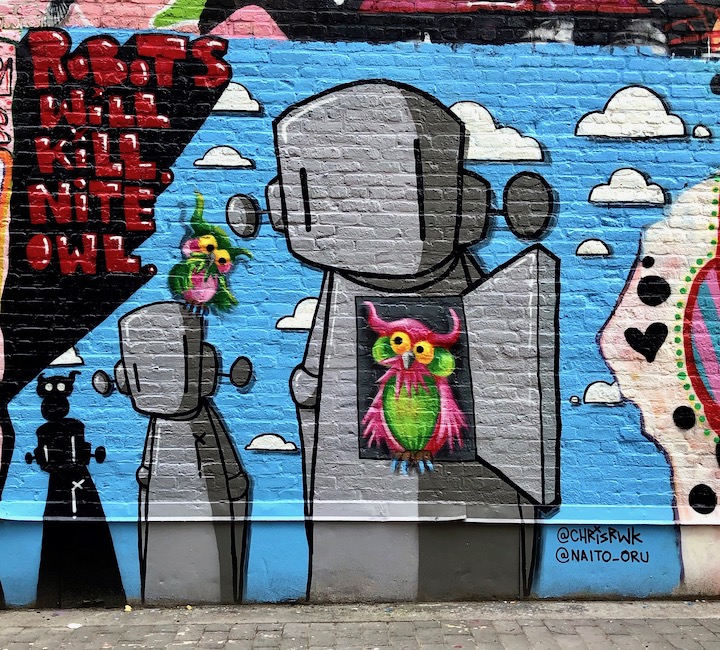 Fumero with an optimistic message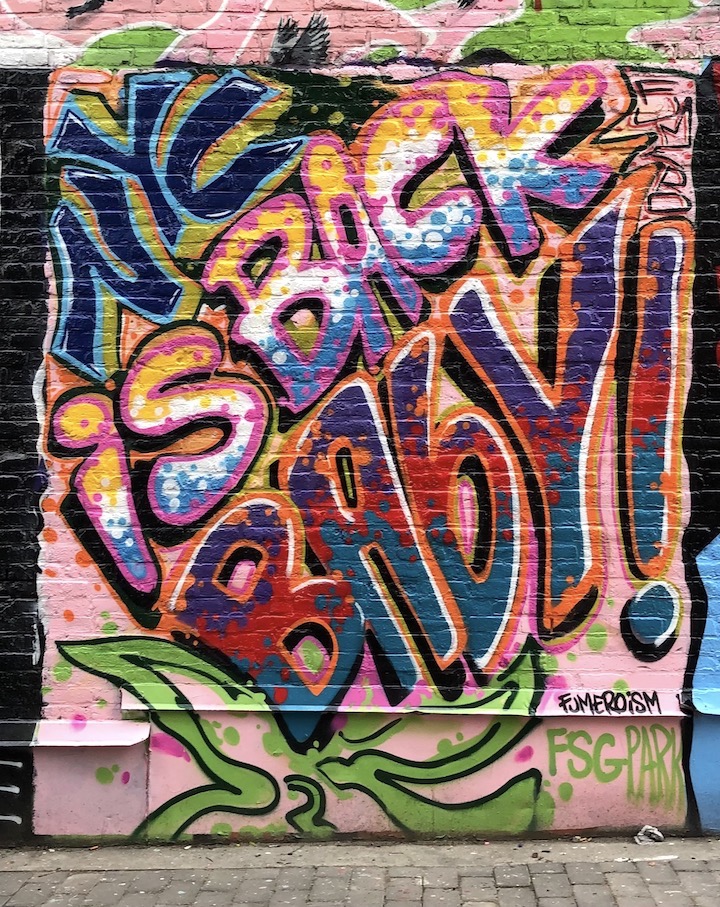 Miami-based Chilean artist Claudio Picasso aka CP WON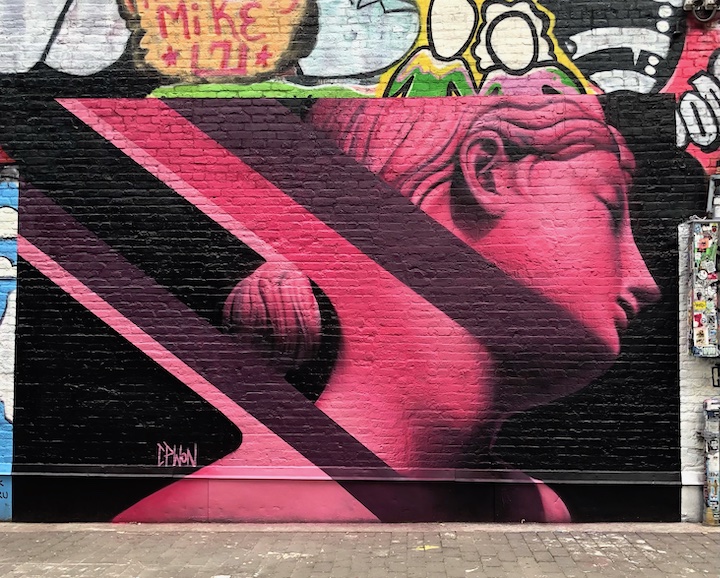 Mexican artist Victor "MARKA27" Quinonez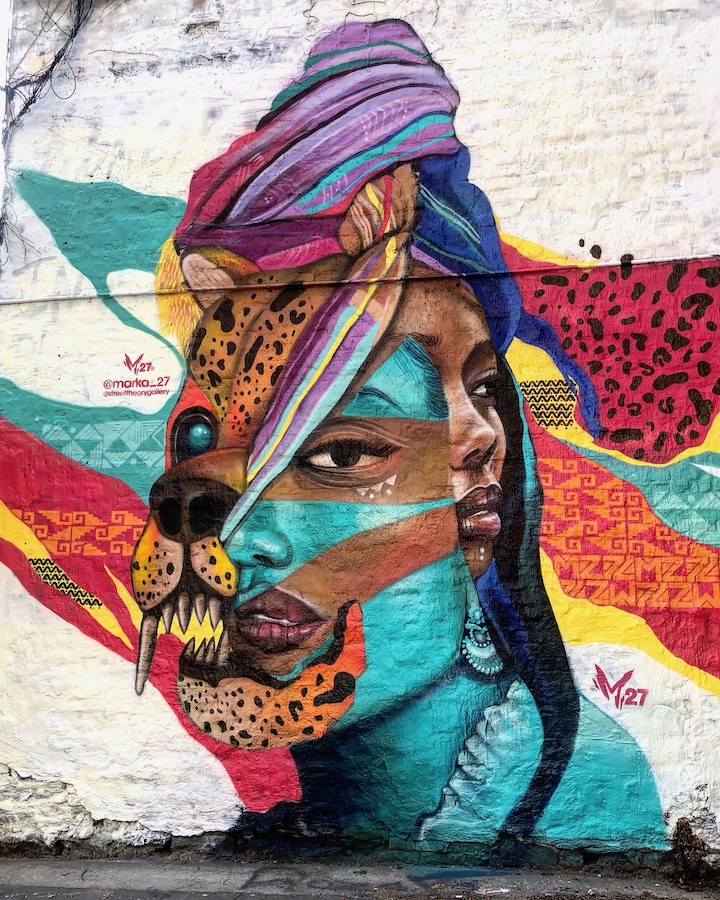 Ratchi in collaboration with Cram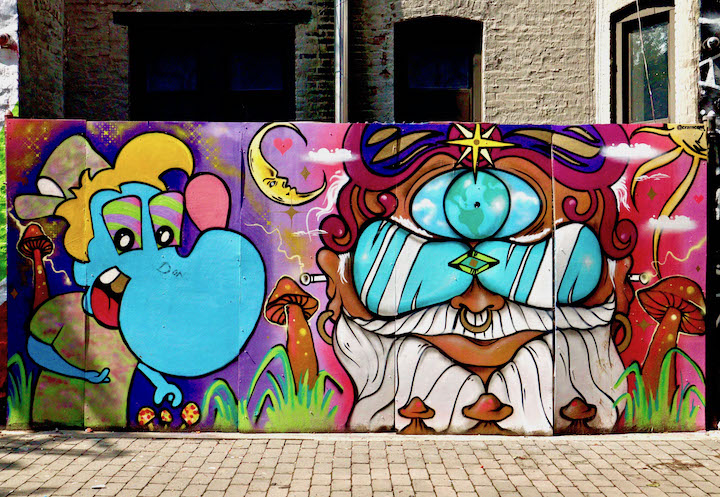 First Street Green Art Park is located between Houston and First Street off the F train's Second Avenue stop.
Photo credits: Sara C Mozeson, 1, 2 & 7; Lois Stavsky, 3 – 6
{ 0 comments }