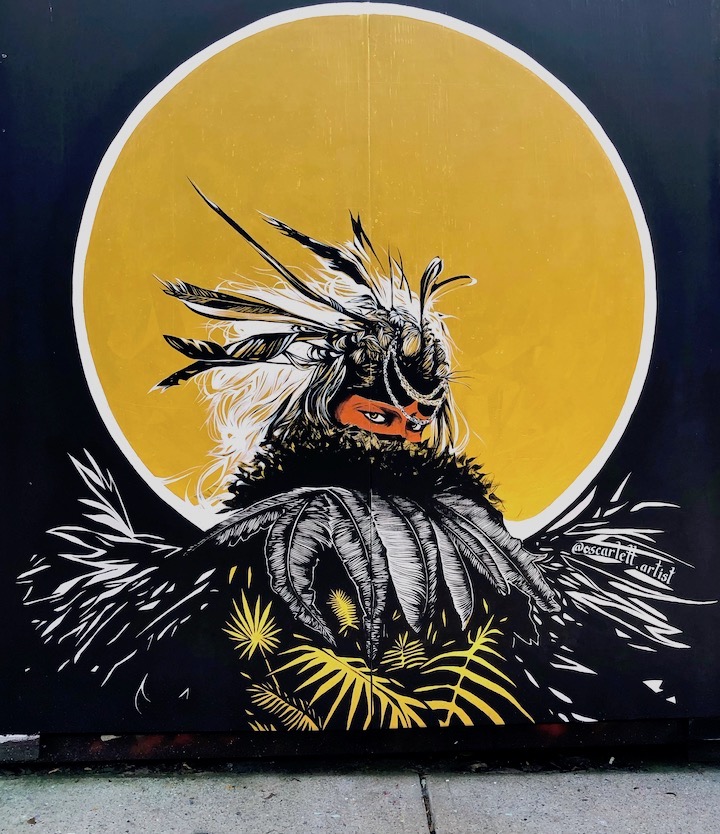 Underhill Walls — a  model grassroots project in the Brooklyn neighborhood of Prospect Heights —  has once again morphed. This time it is a canvas for 17 diversely enchanting murals reflecting the theme Urban Jungle. While visiting it last week, I had the opportunity to pose a few questions about Underhill Walls— its origins and more — to its indefatigable curator, Jeff Beler.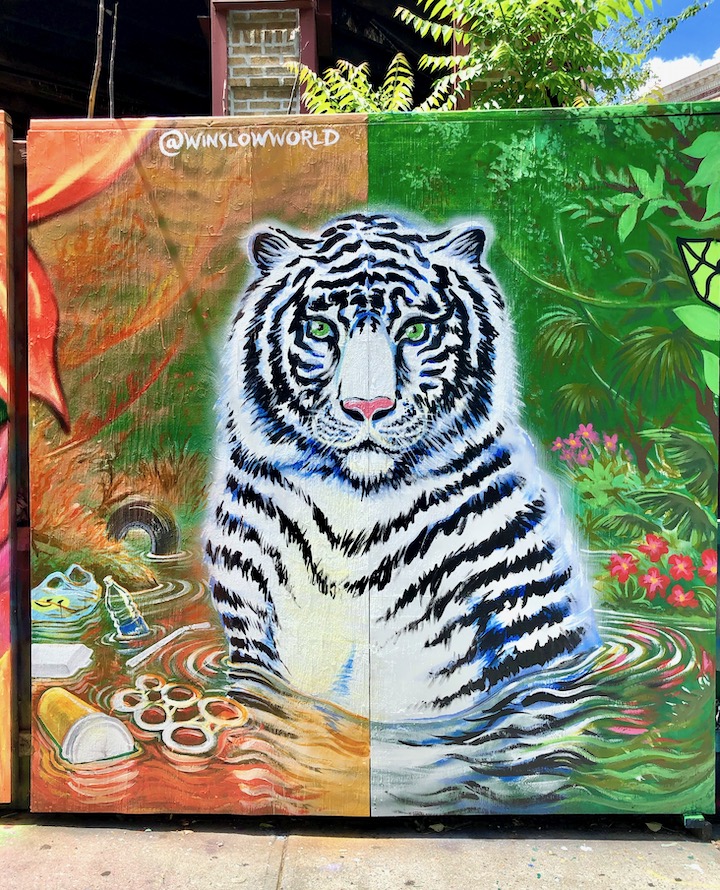 Underhill Walls continues to bring so much intrigue and beauty to this neighborhood. When did this project first begin?
The first set of murals surfaced here — at St. Johns Pl. and Underhill Avenue — back in the fall of 2015.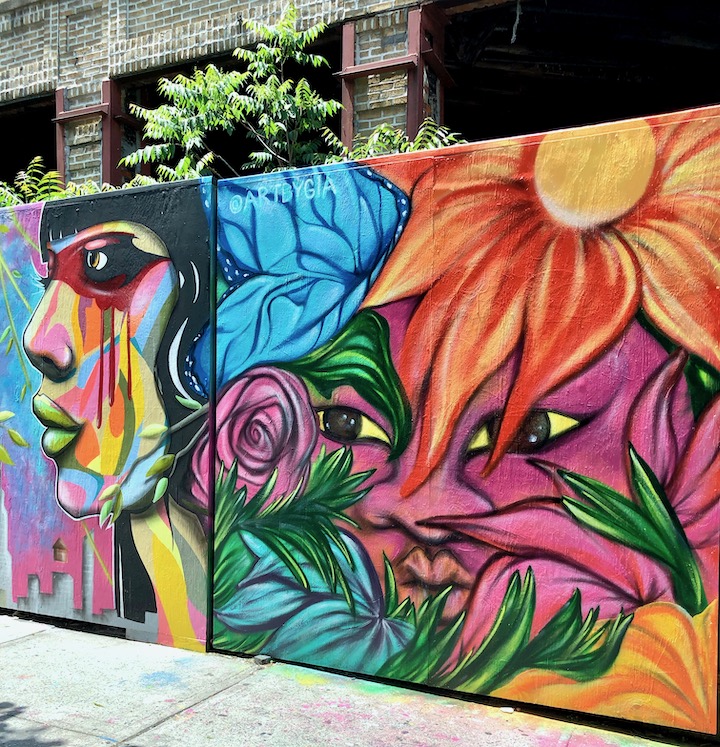 How were you able to access these walls? The concept is brilliant. It reminds me of the Centre-fuge Public Art Project that for years transformed an East Village eyesore — a neglected DOT trailer — into a rotating open-air street art gallery.
I live nearby, and I had been eyeing those walls for 10 years. They'd been ravaged by a fire, and they'd been neglected. I eventually contacted the owner of the three-floor abandoned building who was open to the concept of beautifying the property.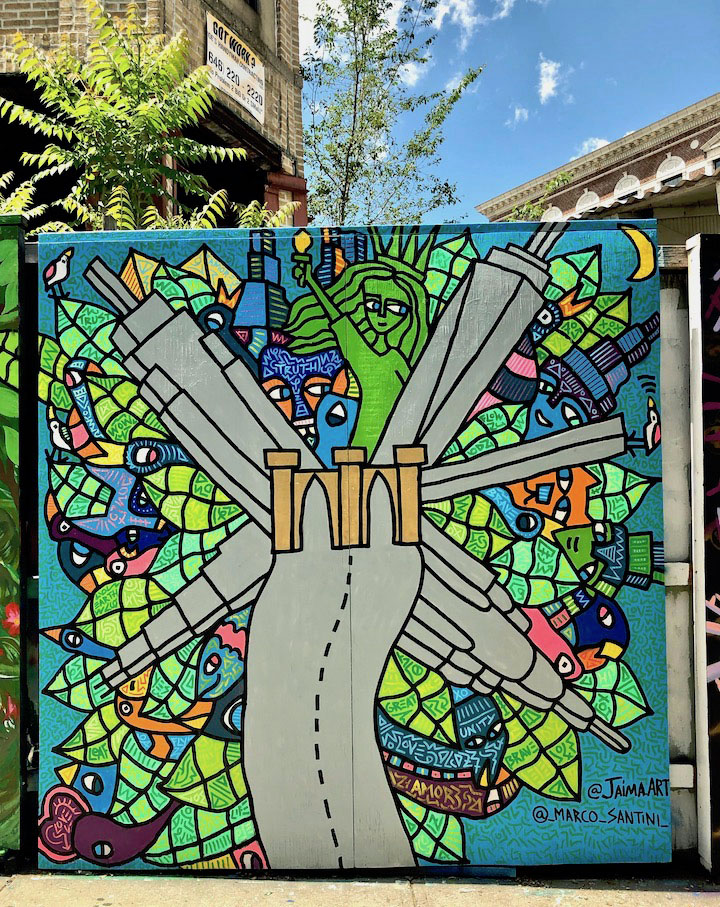 And then what? How did the actual transformation take place?
I started to put a team together. The first step was to build panels. And the first artists to participate in the project back in 2015 were: UR New York, Fumero, Badder Israel, Raquel Echanique, Col Wallnuts and Sienide.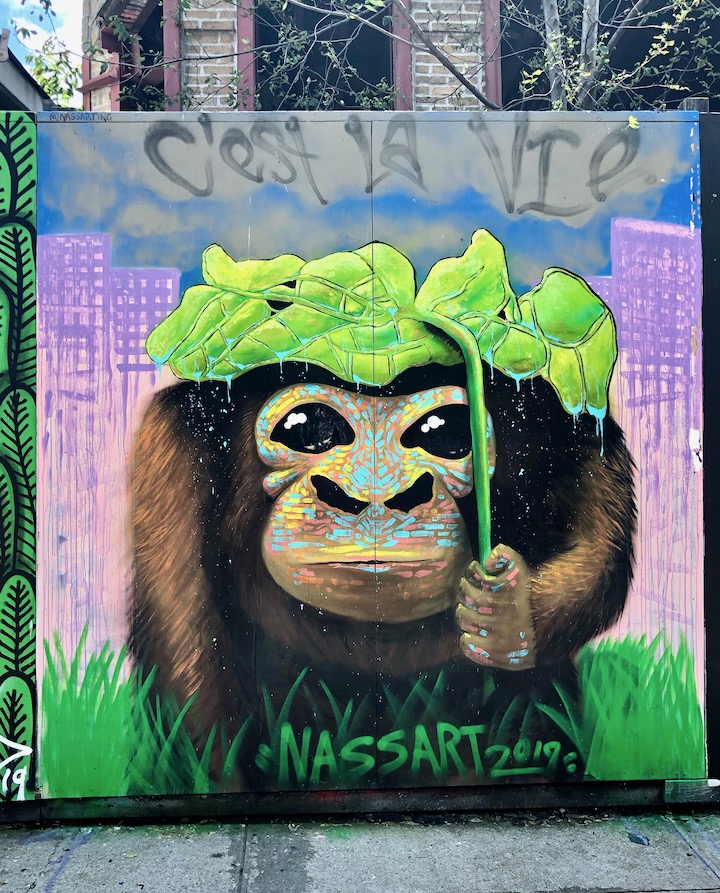 Did you collaborate with any organizations at the time?
For our first project, we coordinated with the non-profit Love Heals. Titled "What's Your Sign? Mural Project," our first project's mission was to raise public awareness for the HIV/AIDS crisis among  Black and Latino youth.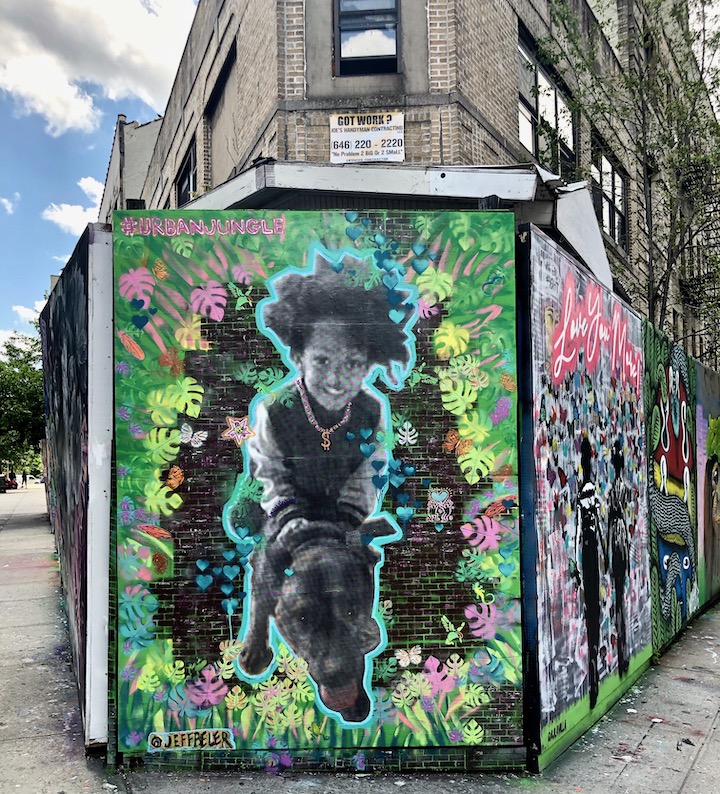 What are some of the challenges you've faced in seeing this project through these past few years?
Selecting artists with the right chemistry to work together. When that happens, everything flows smoothly and beautifully. And this is exasctly how "Urban Jungle" played out.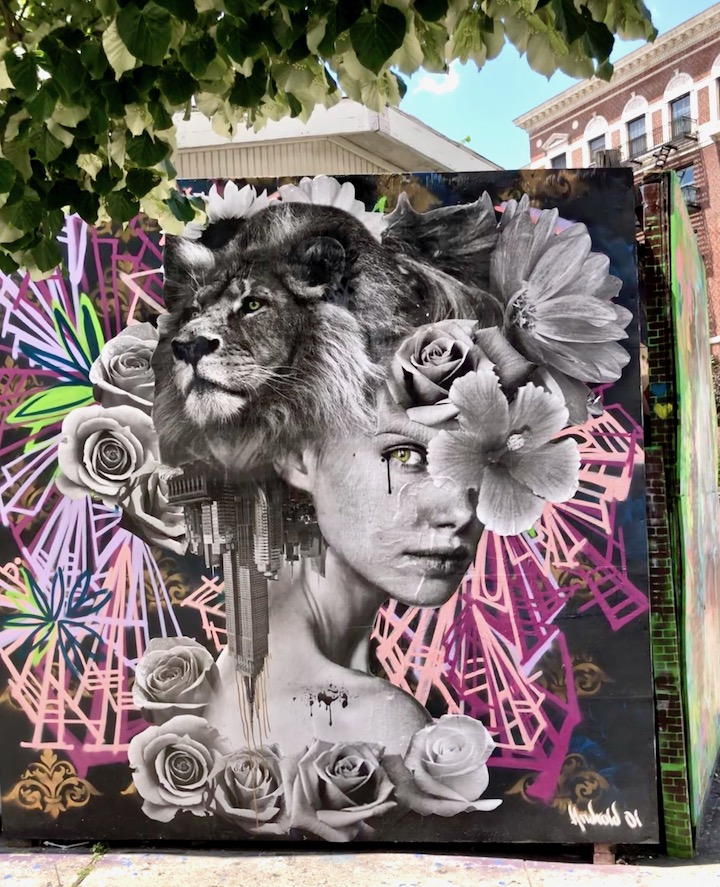 How often do the murals change?
Twice a year. Every May and October. Since 2015, we've had nine rotations.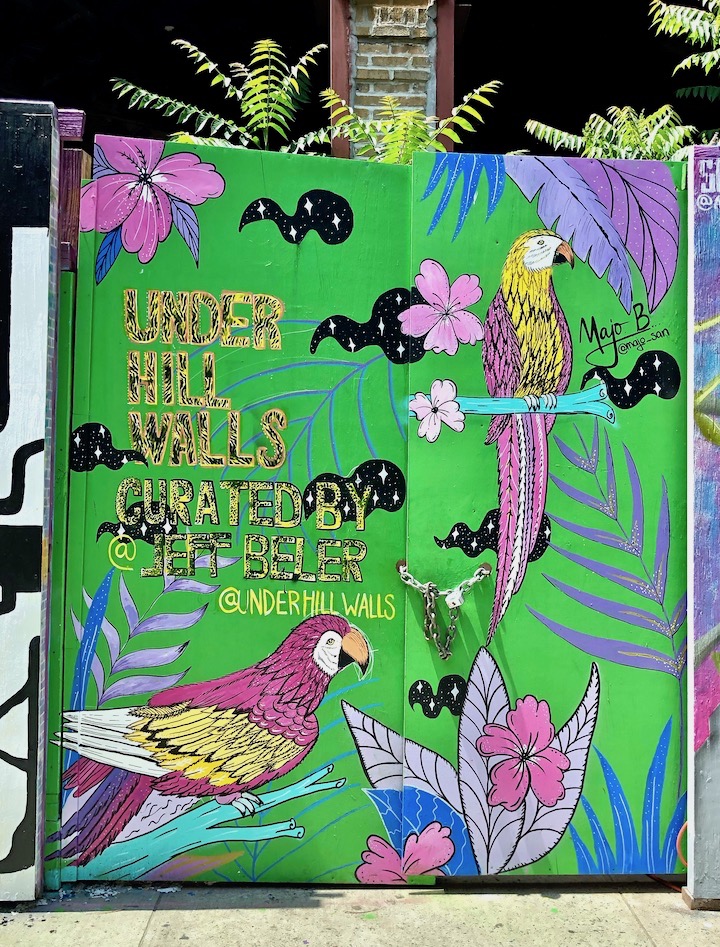 What's ahead?
So long as the panels are here, we will be here! And each project will continue to reflect a distinct theme.
Fabulous!
Images
3  Ralph Serrano (L) and Giannina Gutierrez (R) 
4  Jaima and Marco Santini collaboration
5  Nassart
7  Android and Miishab collaboration
8  Majo
Interview with Jeff conducted and edited by Lois Stavsky; photos by Lois Stavsky
Keep posted to StreetArtNYC Instagram for more recent images from Underhill Walls.
Note: Hailed in a range of media from WideWalls to the Huffington Post to the New York Times, our Street Art NYC App is now available for Android devices here.

{ 0 comments }