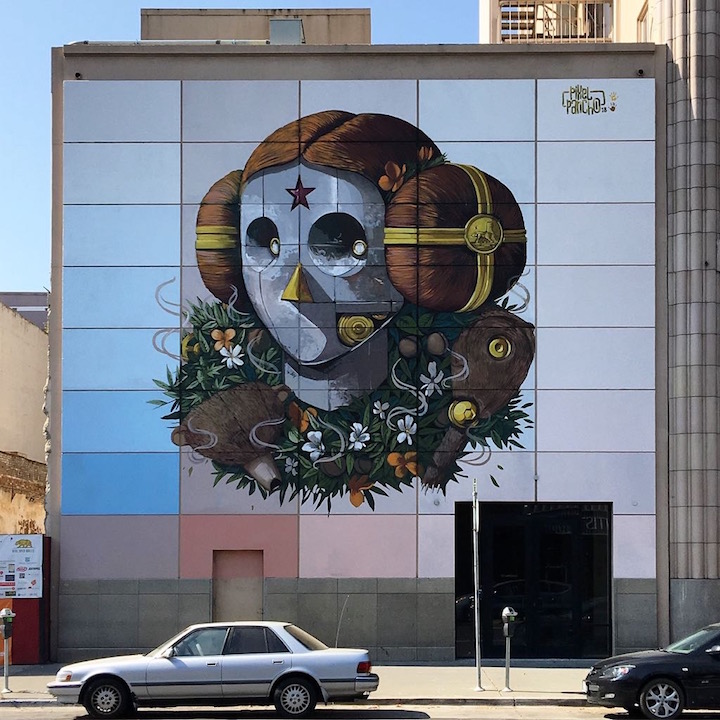 Featured above is a mural fashioned by the renowned Italian artist Pixel Pancho.  Several more images — all captured by travel and street photographer Karin du Maire aka Street Art Nomad — that surfaced at last month's hugely popular Wide Open Walls Festival in Sacramento, California follow:
Hera of the German duo Herakut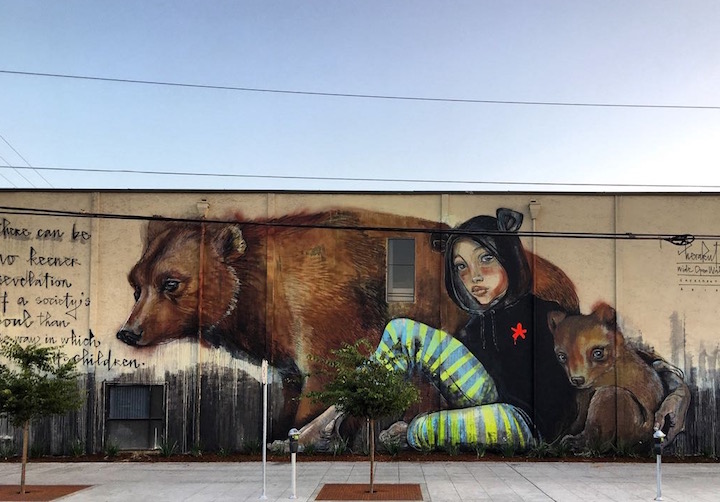 Berlin-based, Argentine artist Guido Palmadessa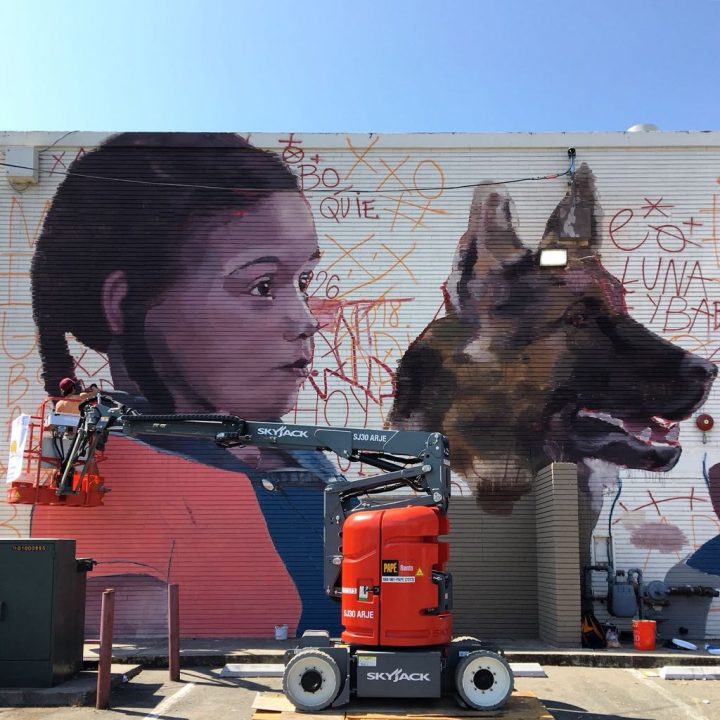 Mexican native, LA-based Ilse Valfré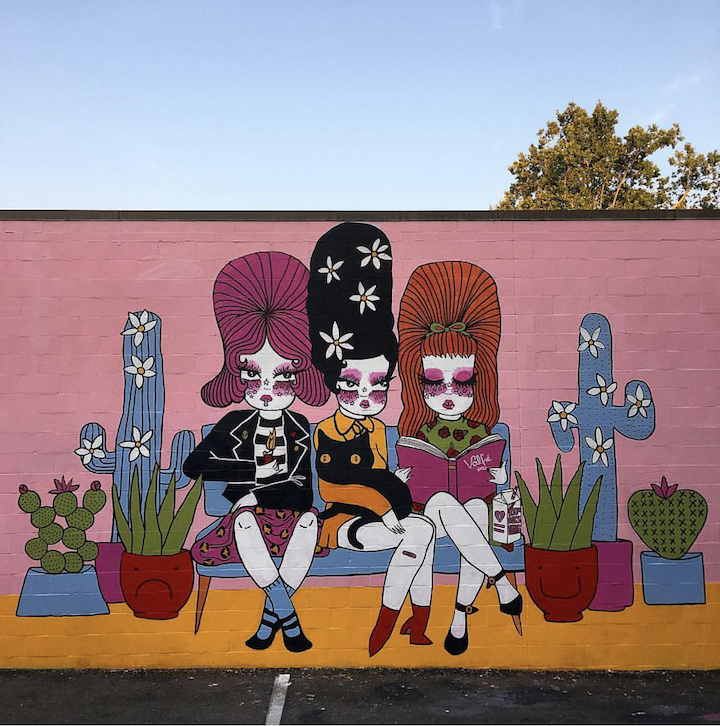 Brazilian artist Mateus Bailon , close-up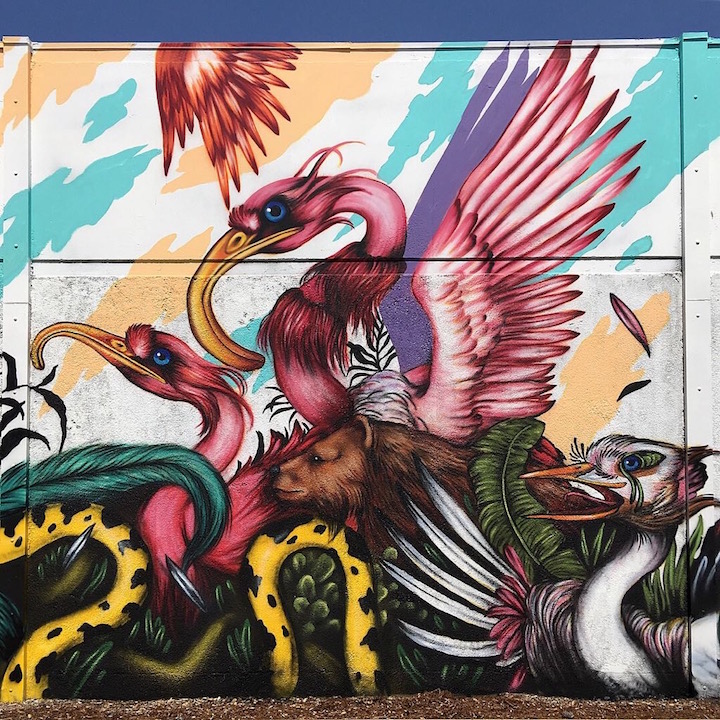 NYC-based Tom Bob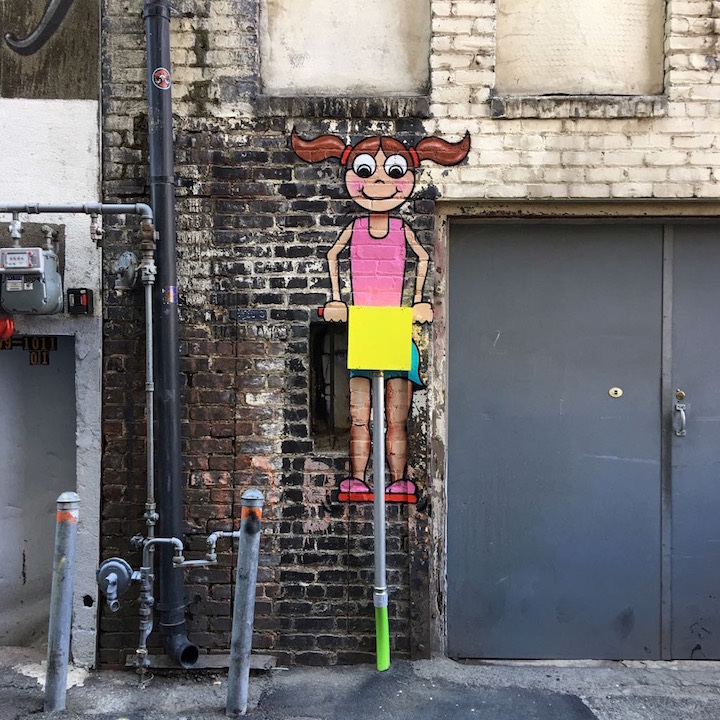 Organized by David Sobon and Branded Arts, the annual Wide Open Walls is the largest open air art festival in the USA. You can download a printiable mural map with exact locations here.
Photos by Karin du Maire
{ 0 comments }