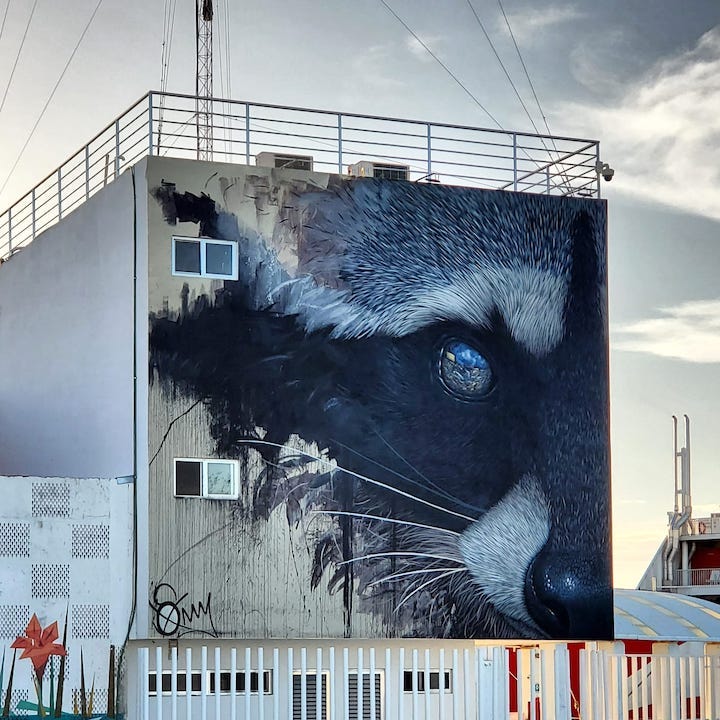 A PangeaSeed Foundation public art program, Sea Walls: Artists for Oceans is committed to bringing the message of ocean conservation into streets around the world. With over 350 murals created in 15 countries, Sea Walls is a model of ARTivism on a global scale. During her recent visit to Cozumel, Mexico, travel and street photographer Karin du Maire aka Street Art Nomad captured several of the Sea Walls murals that have surfaced in this Caribbean island off the eastern coast of Mexico's Yucatán Peninsula.
Pictured above is Mapache's Stare, a mural painted earlier this year by South African artist Sonny Sundancer, featuring a pygmy raccoon endangered with habitat loss. Several more images of Cozumel-based Sea Walls murals follow:
Australian artist Meggs, Coral Conch Shell, 2015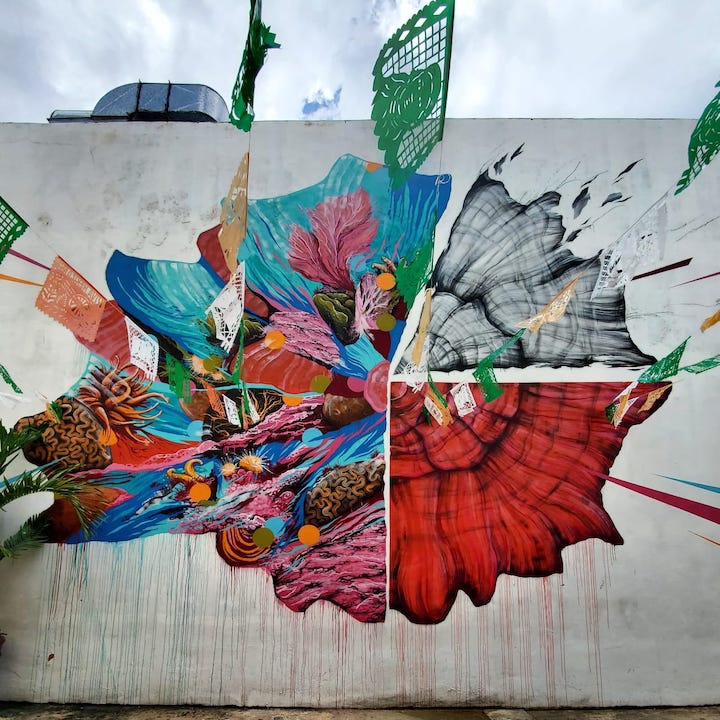 Canadian artist Jason Botkin, Protect What You Love, 2015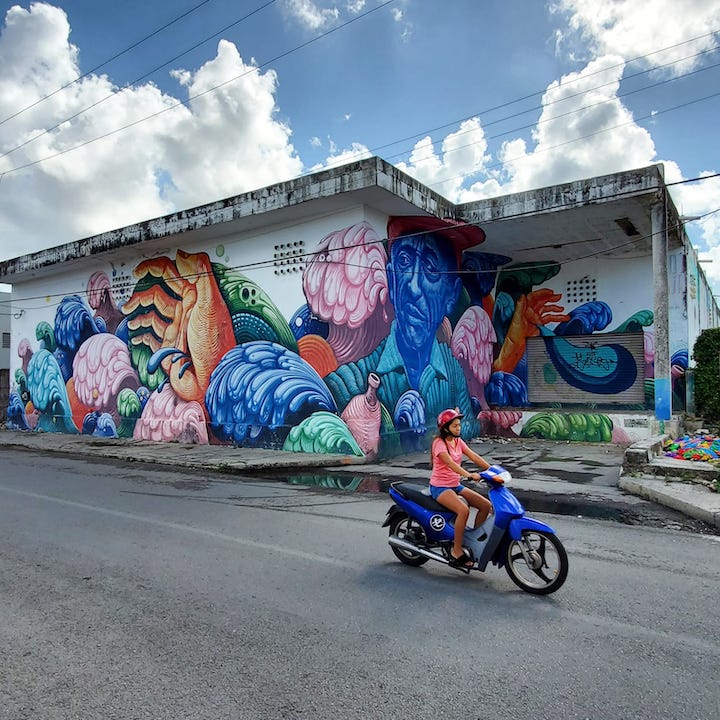 UK-based Phlegm, Untitled, 2015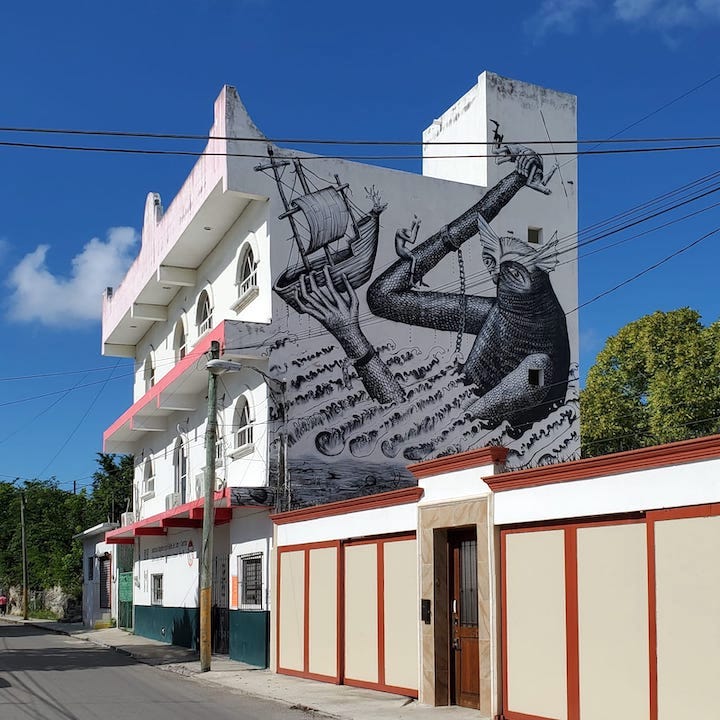 Mexican artist Secreto Rebollo, Letanía, 2019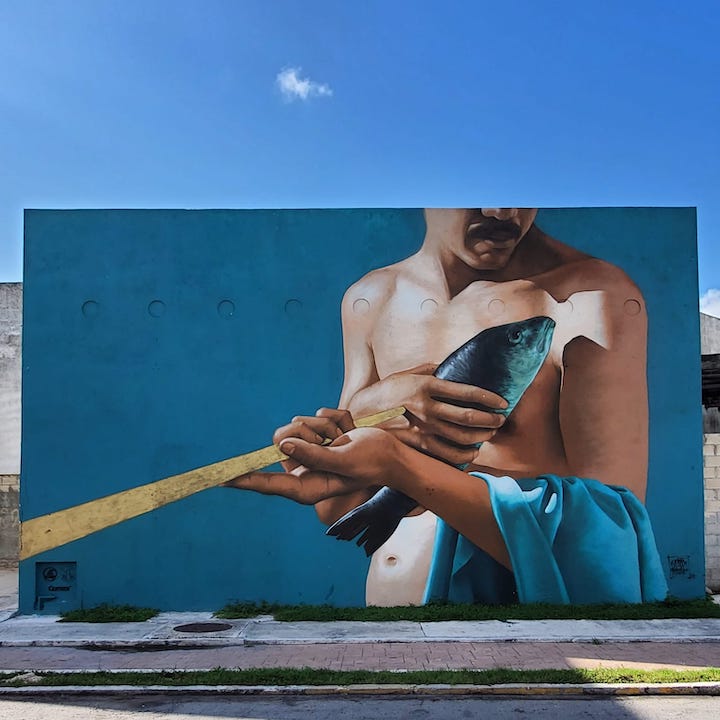 Argentine artist Nicolas Romero Escalada aka Ever, Untitled, 2015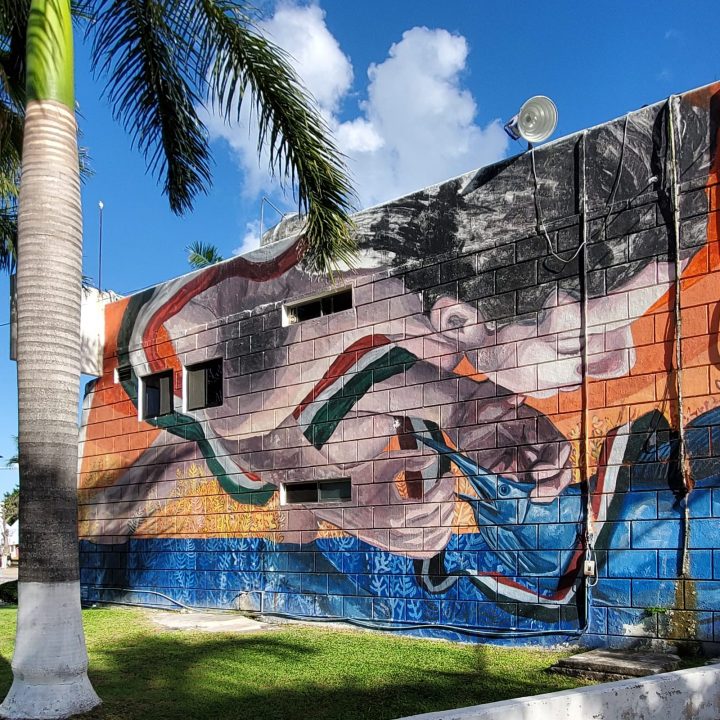 International duo Alegria Del Prado, Su Vida Es Nuestra Vida, 2019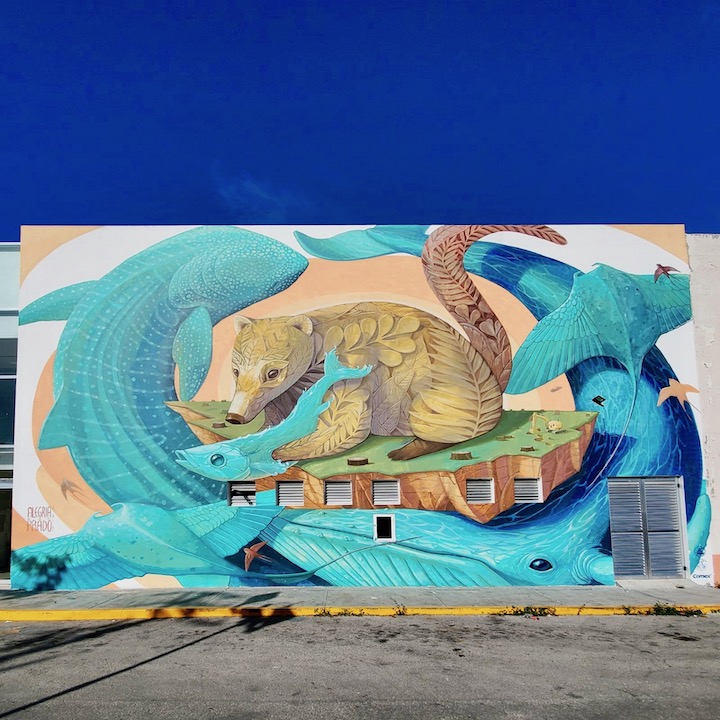 Photos: Karin du Maire aka Street Art Nomad
Note: Hailed in a range of media from WideWalls to the Huffington Post to the New York Times, our Street Art NYC App is now available for Android devices here.

{ 1 comment }