Icy and Sot, two brothers from Iran, have gained international recognition for their expressive stencil art. Gracing public spaces in their native city of Tabriz, as well as in Tehran, their stencils reflect everyday realities and fantasies. We recently had the opportunity to speak with Icy and Sot during their visit to NYC.
What brought you to NYC?
We have a solo exhibit coming up next week.  We wanted to be present at the show, and we are excited to be able to paint walls in NYC.   We've shown in Italy, France, the Netherlands, Brazil, Australia and Finland, but this is our first solo exhibit outside of Iran that we will be attending.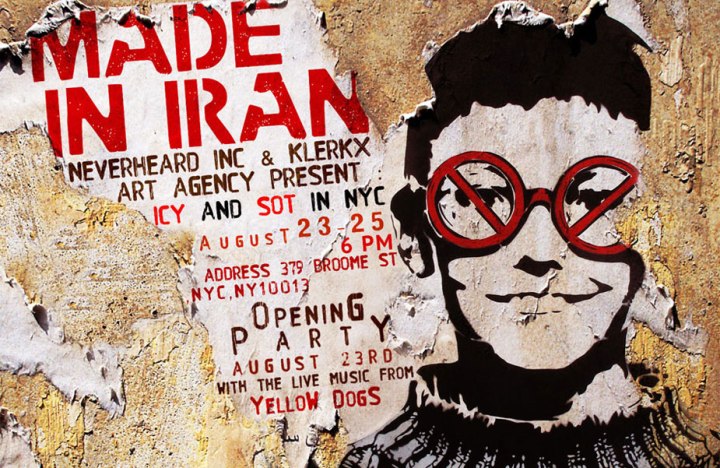 What are your impressions – so far – of NYC?
It's an exciting city, and it's been great meeting so many different artists and people.  We never could have imagined a place with so much street art.  And so many people have been so kind to us.  We especially love Brooklyn — where we are now staying — as there are so many great walls. We are thrilled to paint here.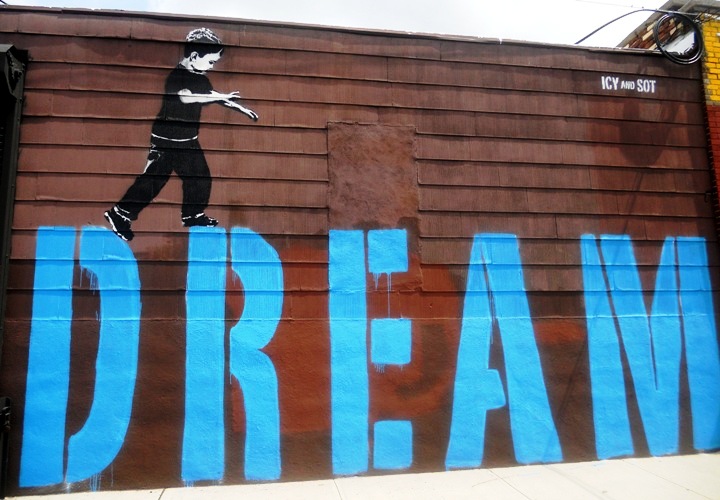 More after the jump!
{ 0 comments }