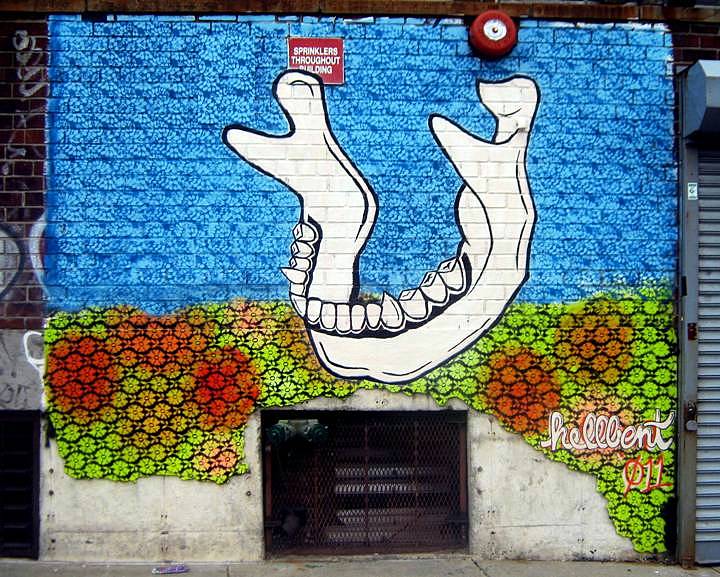 A few years back, a distinct jaw crafted onto a range of tantalizing backgrounds — signed Hellbent — began to surface on boards posted onto sundry surfaces on NYC streets.  These days, Hellbent's  enticing, evolving visual rhythms increasingly grace large walls, as well. We recently had the opportunity to visit Hellbent's studio and pose a few questions to him:
We love your wondrously inventive abstract artwork that recently surfaced on the streets of Bushwick and at Welling Court. But — I suppose — many of us will always identify you with your iconic jaw bone. Could you tell us something about it?
The idea of the jaw came to me about five or six years ago. It was inspired by a story I read about Freud's battle with jaw cancer and how – early into his diagnosis – he was saved by a dwarf, a hospital roommate who alerted the physicians when a speechless Freud was hemorrhaging.  Besides its reference to psychoanalysis, the jaw also suggests basic human functions such as speaking and eating. More after the jump!
{ 0 comments }