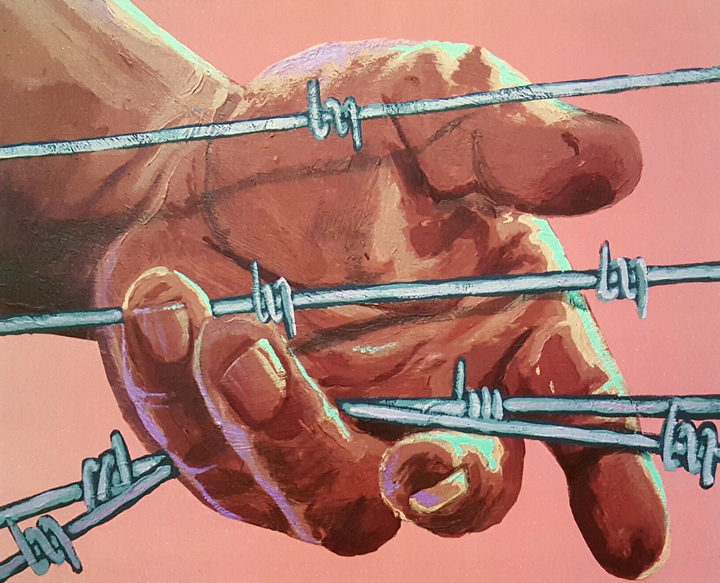 Earlier this summer, Baltimore-based Nether 410 shared his talents and vision with us up in the Bronx with the TAG Public Arts Project. More recently his particular socially-conscious aesthetic made its way to Galerie F's current show Let's Talk About It  and to the streets of Pilsen with Pablo Machioli. Pictured above is No Frontiers. Here are several more images with commentary by Nether:
Rising and Raising of the Super Block, close-up, Ink on paper canvas, 30″x22″
Between 1950 and 1969, Chicago's housing authority built 11 enormous high rise projects for public housing, which isolated most of the extreme poor in "super-blocks." Cabrini–Green, Henry Horner and Harold Ickes are some of these housing developments.  As the economy suffered, crime rose. Many of the projects in this arguably failed 'master-plan' became derelict and were eventually demolished.  This piece clashes an archival photo of the mayor and developers hovering over an architectural model of a super-block, with an image of the demolition one of their planned developments.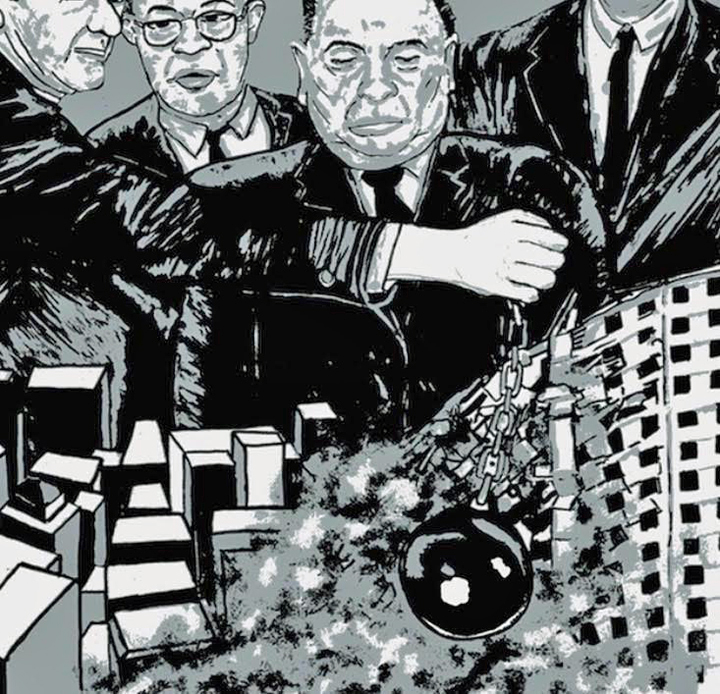 Baptized into the Movement, close-up, Digital print, 11″x17″
A young kid pouring a bottle of water over his face following being tear-gassed in Ferguson.
Candlelight Protest, Digital print, 17″X11″
From a photo I took during the first Freddie Gray candle light vigil protest. Three generations of Baltimoreans witnessing the beauty of the struggle. That evening changed the entire trajectory of the movement.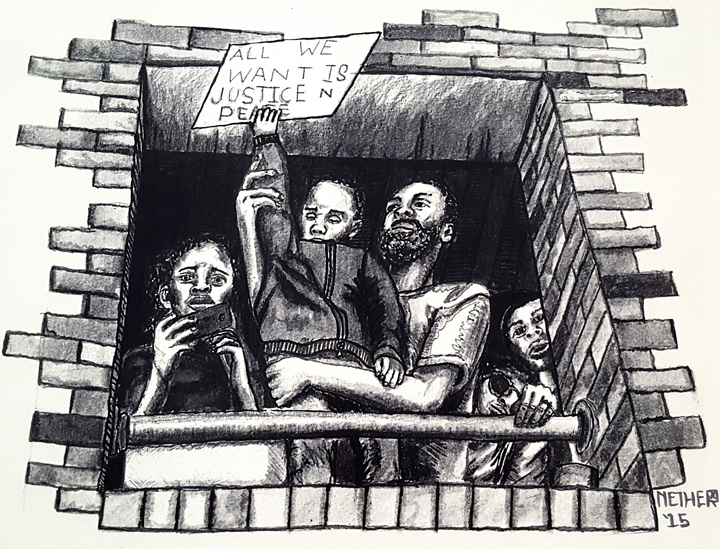 And on the streets of Pilsen with Pablo Machioli:
The Taming of the Bull
As part of a collaboration with Pablo Machioli.  Painted from ground with mini rollers, a statue of Hercules wrestling a Bull in Pilsen, a South Side-neighborhood  being redeveloped. The figure taming the bull is blinded by gold while the bull is being pierced by an arrow — shot through the Robert Taylor Homes — into his throat. Between 1950 and 1969, Chicago's Housing Authority built 11 enormous high rise projects for public housing, which isolated most of the extreme poor in "super-blocks". Many of the projects in this failed 'master-plan' were almost intentionally underfunded, became derelict, were demolished, and now, of course, the surrounding neighborhoods are being redeveloped for a different population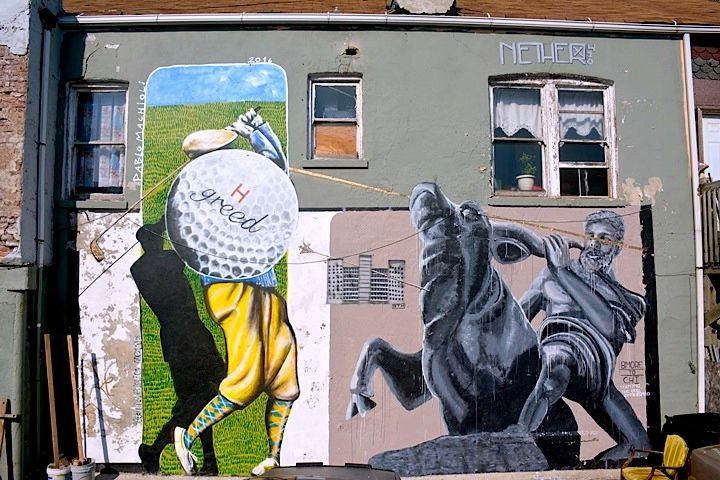 Close-up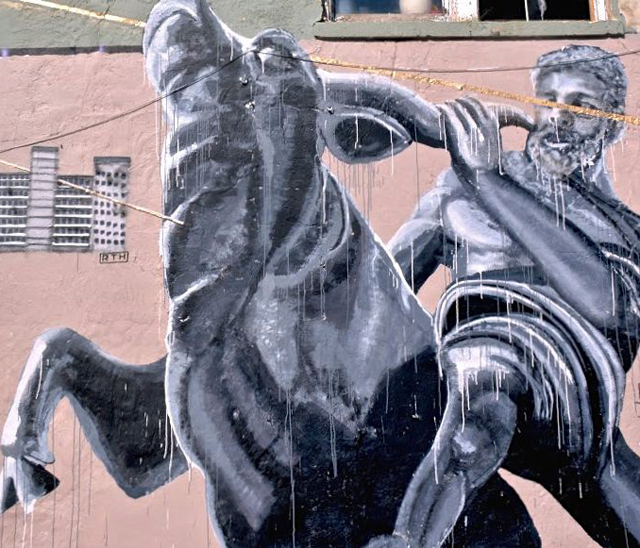 Let's Talk About It continues through September 18th at Galerie F. Located at 2381 N Milwaukee Ave, it is open Tuesday through Sunday, 11AM – 6PM
Images of artworks courtesy Galerie F
{ 0 comments }