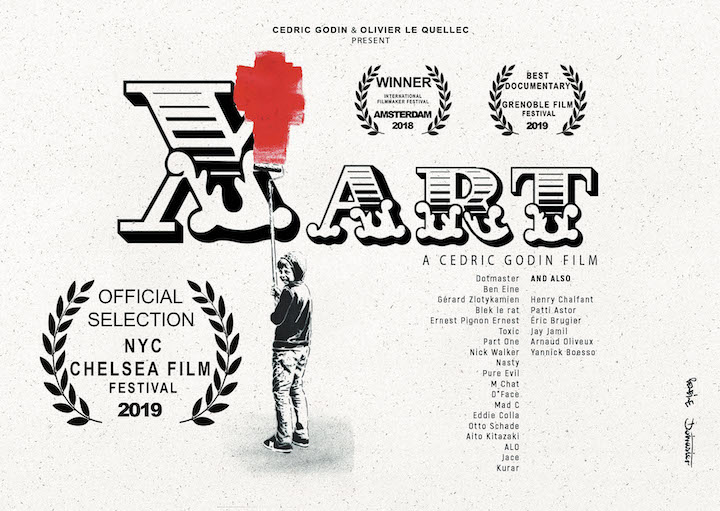 Currently living between Paris and Los Angeles, Belgium-born filmmaker Cedric Godin was recently in New York City for the US premiere of his award-winning film, "X art," at the Chelsea Film Festival. After viewing the insightful film and panel discussion featuring Patty Astor, Henry Chalfant, Enrique Torres aka Part One and Nick Walker — moderated by Marie Cecile Flageul — we  posed a few questions to Cedric.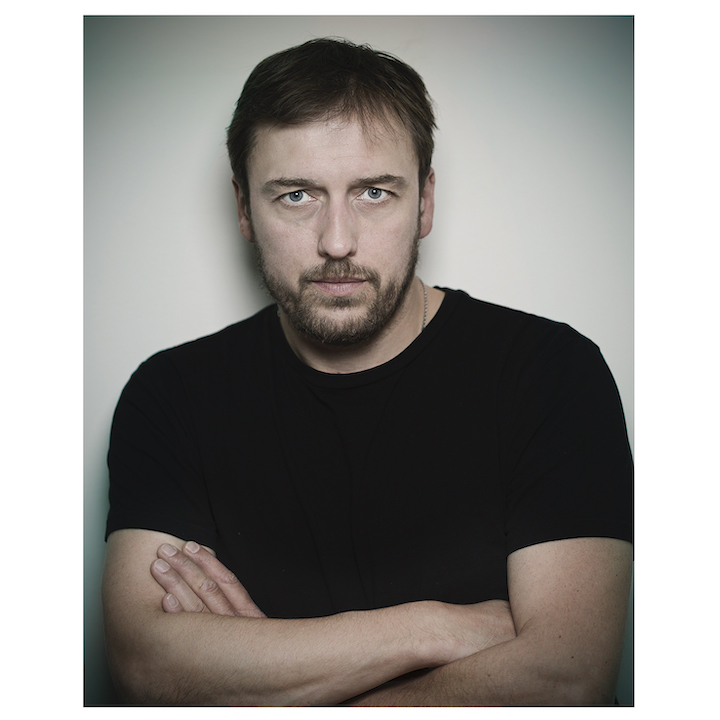 What inspired you to produce this film?
I had just completed my first film, PTSD, and had returned from California to Paris. I wanted to get back to work as soon as possible, and as I was seeing street art exhibitions and events everywhere, I decided to do a documentary about the street art movement and culture. Even though I had followed the movement since 2012, I never really thought of doing something on it until I returned to Paris from California.
What is the significance/meaning of your film's title, "X art?"
After I decided to do a documentary, I started to research the street art culture. Rapidly, I realized how complex the world of street art is. So many artists, techniques, movements, markets… It appeared to me that as street art is such a huge subject, it would be an interesting challenge to get people to better understand it. I had a working title but after a few months "X art" came, as the X suggested "the unknown," "the transgression," "the X factor" and more.
So I chose the letter X to start  from "the unknown" —  in order to learn and digress to a point where it would become clearer for an audience and hopefully awaken within viewers the curiosity to investigate the culture on their own after seeing the film.
How did you go about choosing/deciding which artists to focus on?
They had to have a career, a real social or political message in their work, a continuity in their journey and an artistic goal. It was important for me that the artists had enough experience on every level to be able to transmit their passion, techniques and journey to as large an audience as possible.
When did you begin filming "X art"? 
I started to meet with artists in 2016.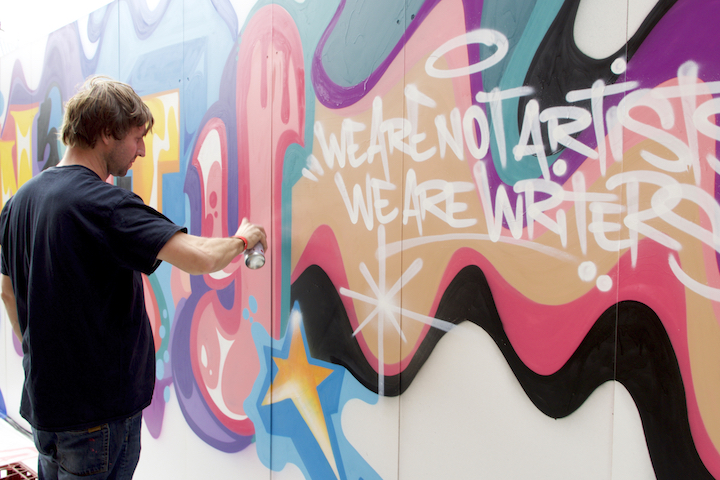 In the film there is a focus not only on the artists and their artwork, but also on the art market. Why did you choose to turn your lens on this aspect of the scene?
Simply because these days, you can't avoid the financial aspects of things. Fortunately or unfortunately, the market has a big influence on how artists develop their careers. Of course, there are pros and cons, but I wanted to give the audience an idea of what's happening. From there they could visit galleries, events and auction houses and form their own opinions on the subject.
Did anything in your findings particularly surprise you? In what ways may have making this film personally impacted you? Do you find yourself paying more attention to street art and graffiti?
Of course, I do pay more attention. It is funny to see how my eye, three years later, is more "educated." When I see a painting or a wall, I can recoup more information to understand and form an opinion on that particular piece. I have also learned how to be a good collector.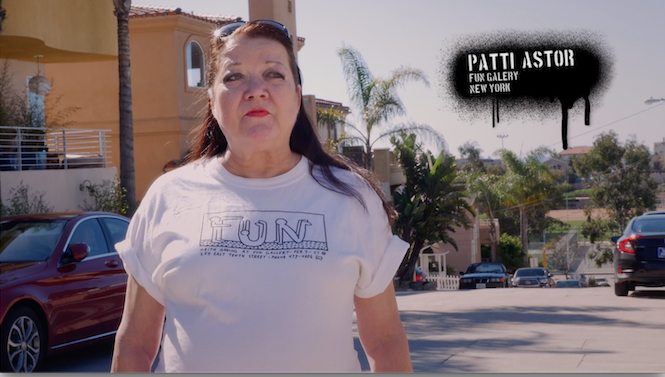 What were some of the challenges you faced in seeing this project through?
The usual challenge of being an "indie" filmmaker… time and money. Fortunately, the world of street art is a very generous world for the most part. 99% of the artists were just amazingly helpful. My friend and partner Olivier Le Quellec, a street art fan, financed the project with me. Dotmaster and Ben Eine, two famous UK-based artists, offered to design the poster. Eric Brugier, the French gallerist, connected me to several artists who themselves connected me to more. I think you can't get into this world if you are not well-connected, but once you are in, you feel like a family member.
How have viewers responded to it?
Amazingly! The most touching thing is when people come up to me and say they have learned something; some are even motivated to further research artists or elements they weren't aware of.  To me, if filmmaking has a purpose. It is to learn and to transmit.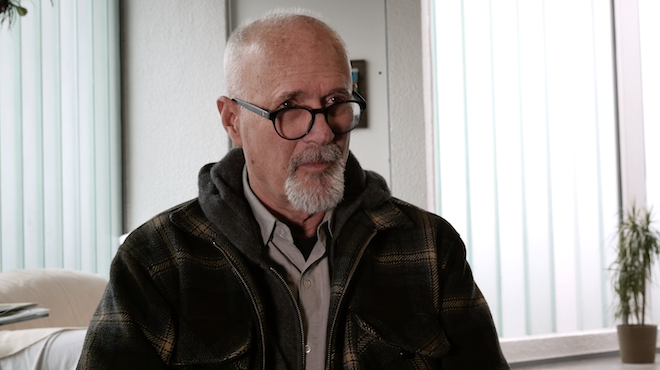 What would you like your viewers to walk away with?
The will to go deeper into the subject  —  to read, to research, to see events, to meet artists. And we have an incredible chance to be able to do it.
What's next?
Ideally to secure distribution for "X art," as I humbly think that this little film has its cultural role to play. I'm currently working on a TV show and a feature film. I work in so many directions these days that I couldn't tell you what is going to happen next…I will let you know very soon!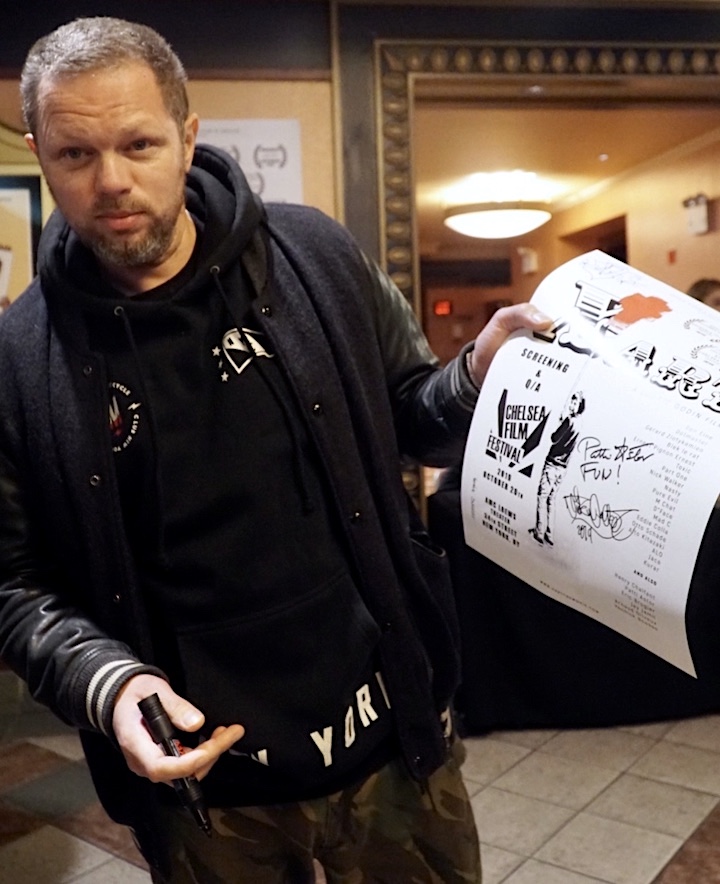 Congratulations on "X art.  We certainly hope it is widely distributed and, yes, we are looking forward to what's next!
Images:
Film poster designed by UK-based artists Dotmaster and Ben Eine
Cedric Godin
Film clip featuring Ben Eine and Pure Evil
Parisian graffiti artist Nasty
Patti Astor, co-founder of the legendary FUN Gallery
Henry Chalfant, noted American photographer and videographer, whose current exhibit, Art vs. Transit, 1977-1987, at the Bronx Museum is a must-see!
The famed UK-born street artist Nick Walker at "X art" Chelsea screening
Photo credits 1, 2, 4 – 6 courtesy Cedric Godin; 7 Ana Candelaria 
Interview questions: Houda Lazrak, Ana Candelaria and Lois Stavsky
{ 0 comments }