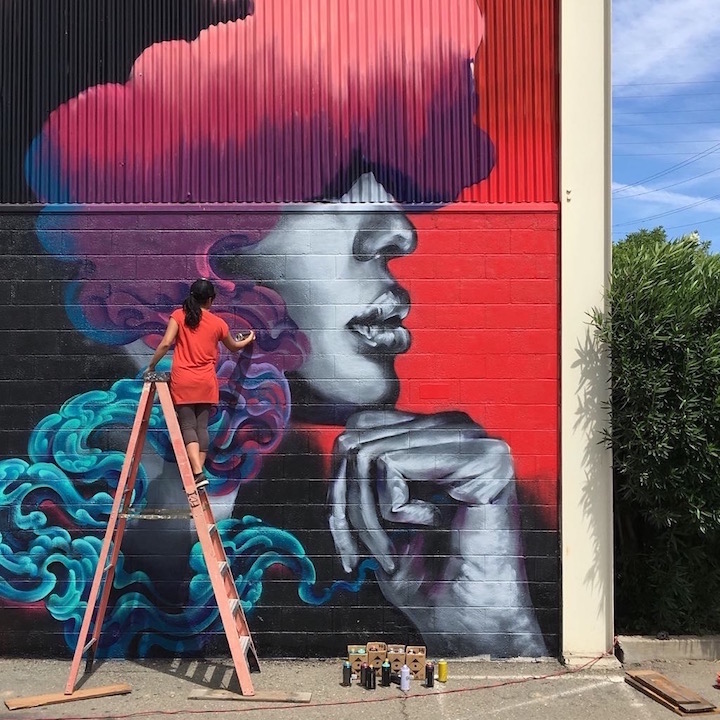 The Wide Open Walls mural festival continues in Sacramento adding a widely diverse range of stunning murals to the city's downtown and beyond. Pictured above is Sacramento-based Franceska Gamez at work. What follows are several more images captured by street art and travel photographer Karin du Maire:
Local artists Franceska Gamez and Shaun Burner at work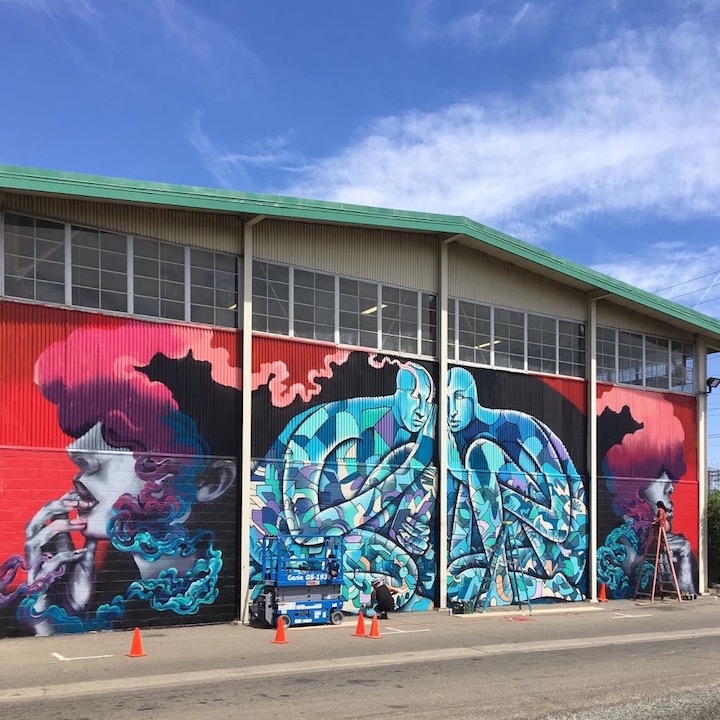 Venice, California-based Christina Angelina does Lady Gaga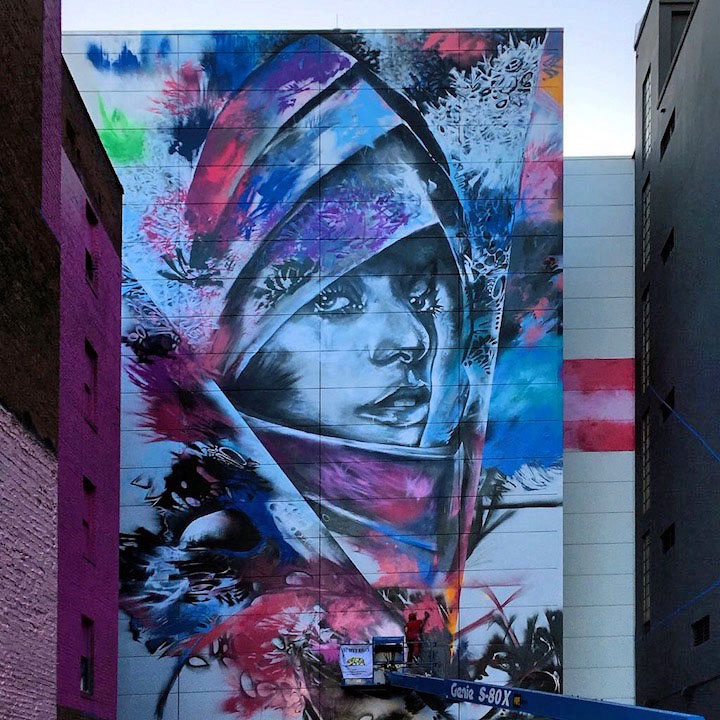 Local artist John Horton, close-up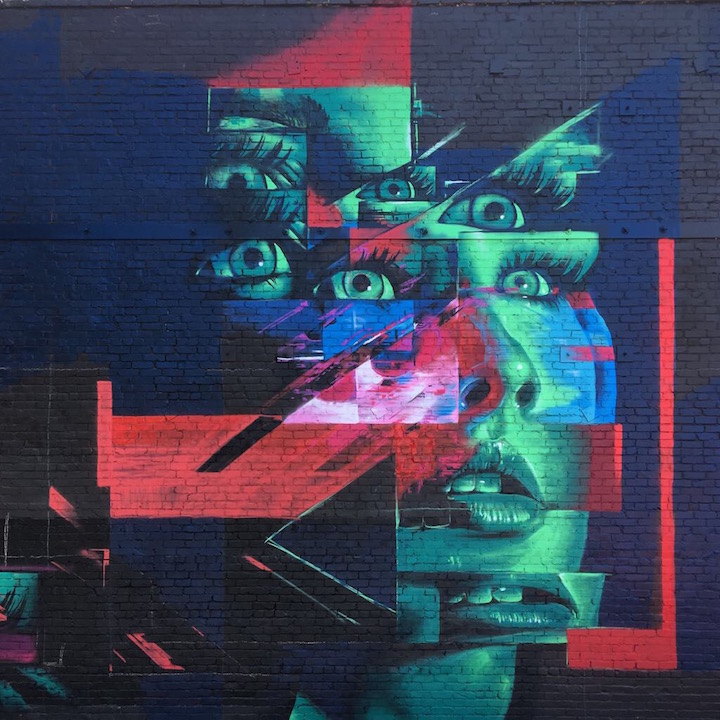 Italian artist Jorit Agoch at work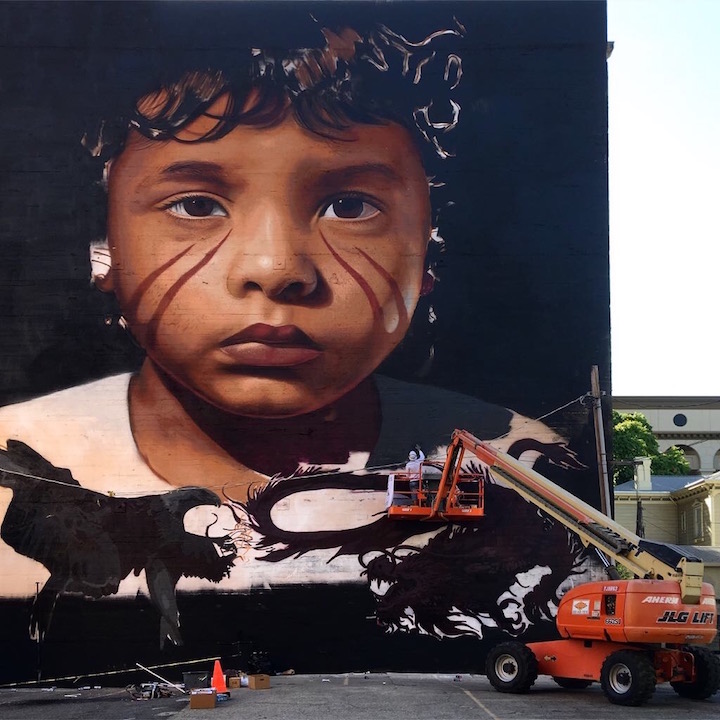 U.K.-based Phlegm at work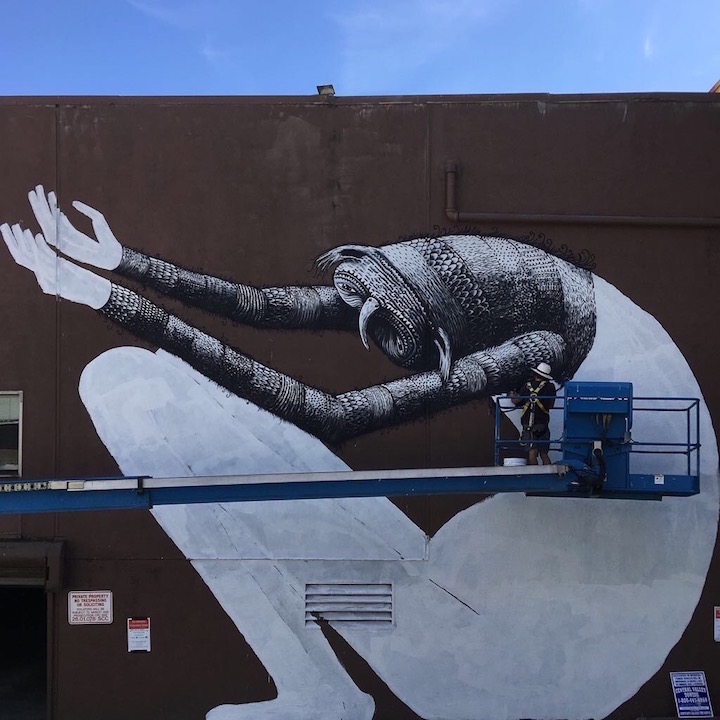 And local artist Raphael Delgado on exhibit at Beatnik Studios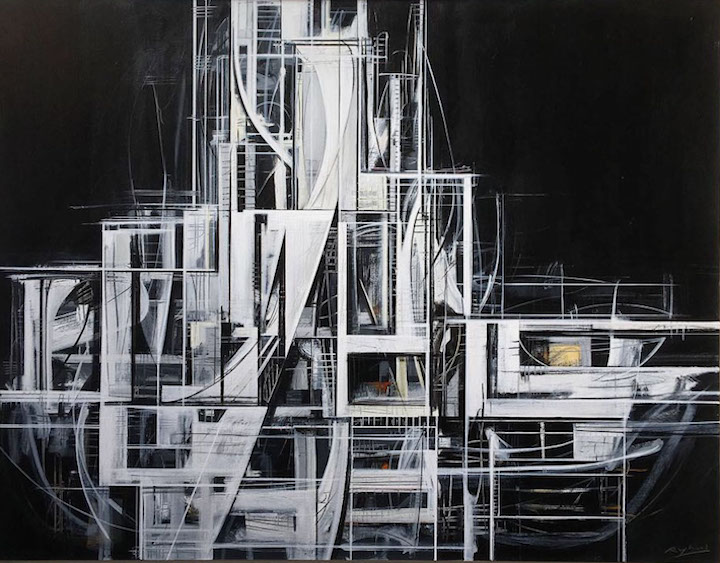 Organized by festival founder David Sobon and Branded Arts, the Wide Open Walls mural festival continues in Downtown Sacramento through August 20th.
Photos by Karin du Maire
Note: Hailed in a range of media from WideWalls to the Huffington Post to the New York Times, our Street Art NYC App is now available for Android devices here.

{ 1 comment }