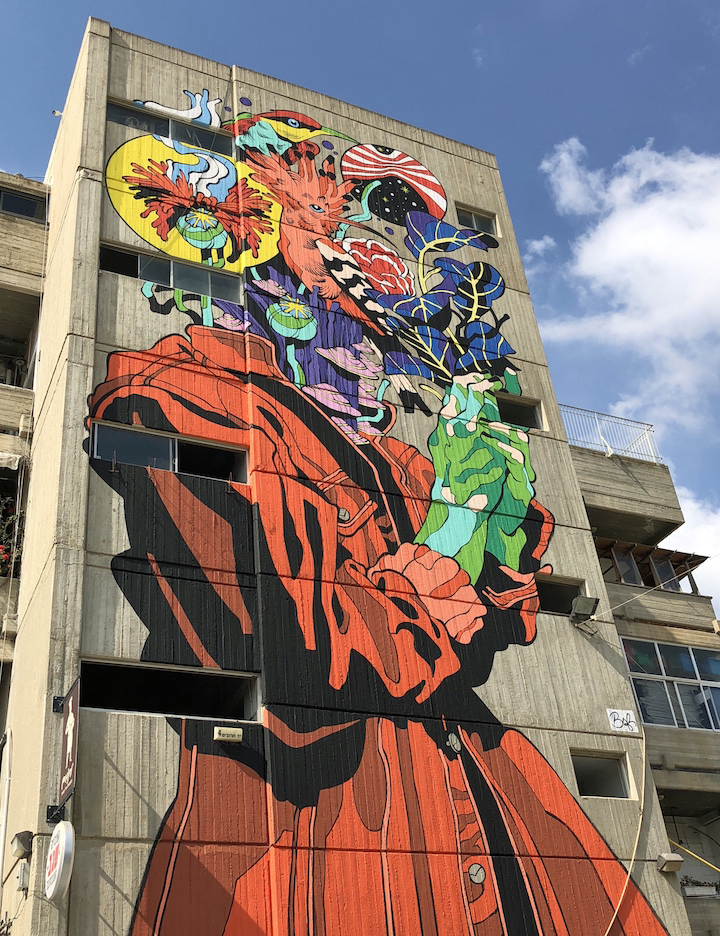 Last month, six widely-acclaimed artists, who have shared their visions throughout the globe, brought their extraordinary talents to Talpiot, a vibrant beighborhood in South Jerusalem. Pictured above is a large segment of a huge mural fashioned by Brazilian artists, Douglas de Castro and Rantao Ferreira aka Bicicleta Sem Freio. What follows are the other five new artworks that surfaced in Talpiot during Walls Festival Jerusalem, produced by Ghostown and hosted by the Jerusalem Municipality.
Jerusalem-based artists & brothers Gab and Elna, known as Brothers of Light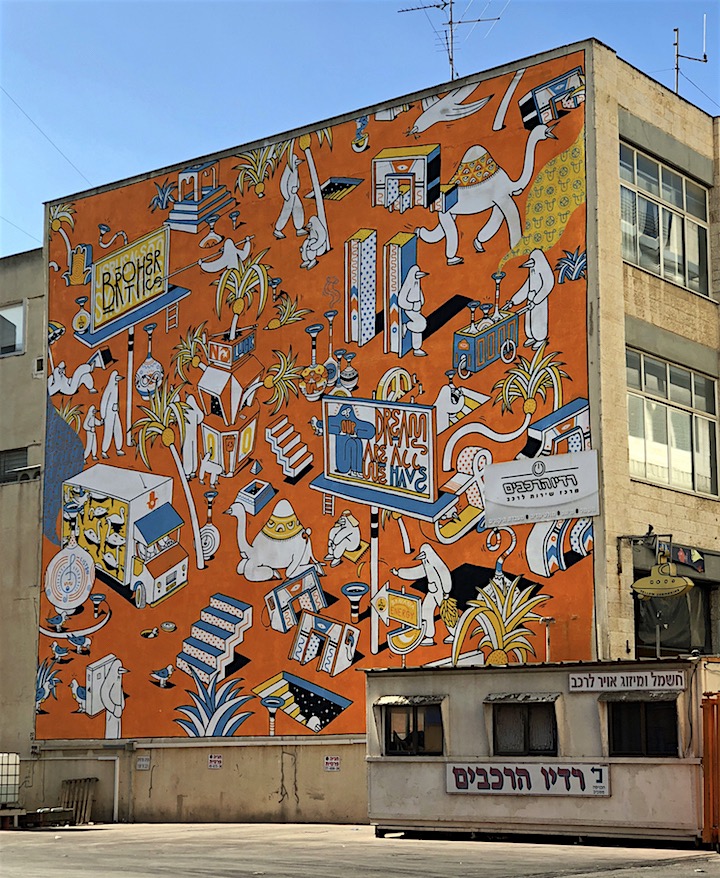 Tel Aviv-based visual artist and designer Pilpeled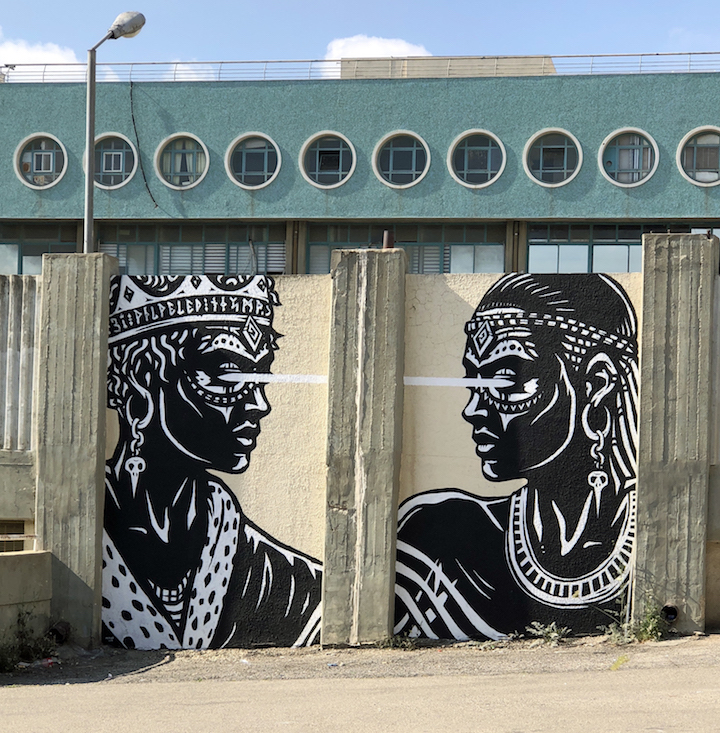 The famed Haifa-based collective Broken Fingaz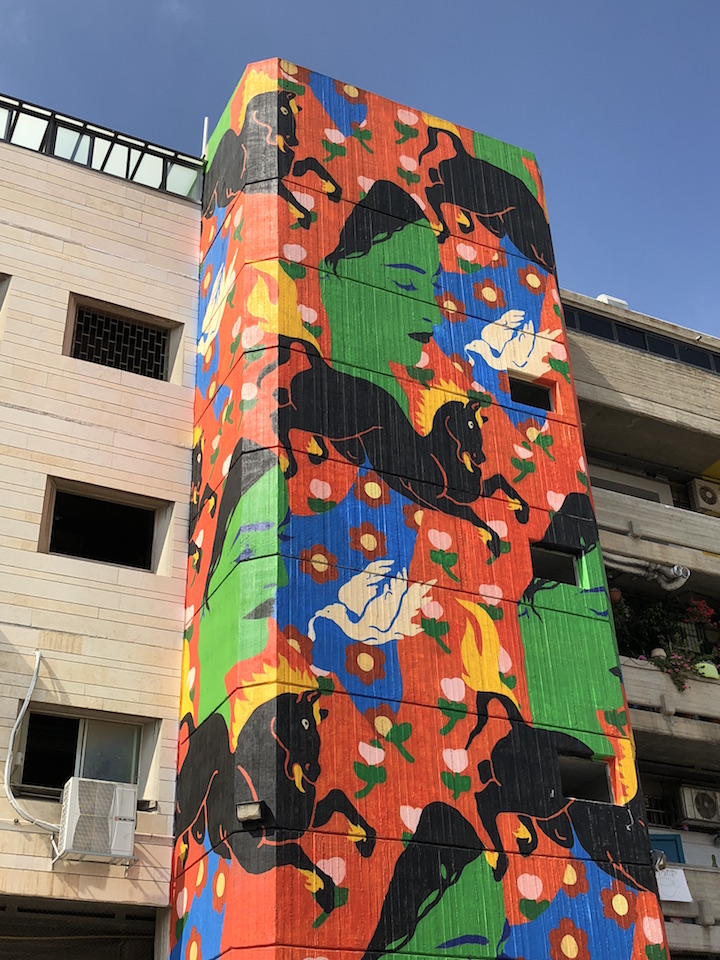 Tel Aviv-based Know Hope,"246 Sides to a Story" — on an abandoned flour factory, with 246 bullet holes, that had been caught in the crossfire of the Six Day War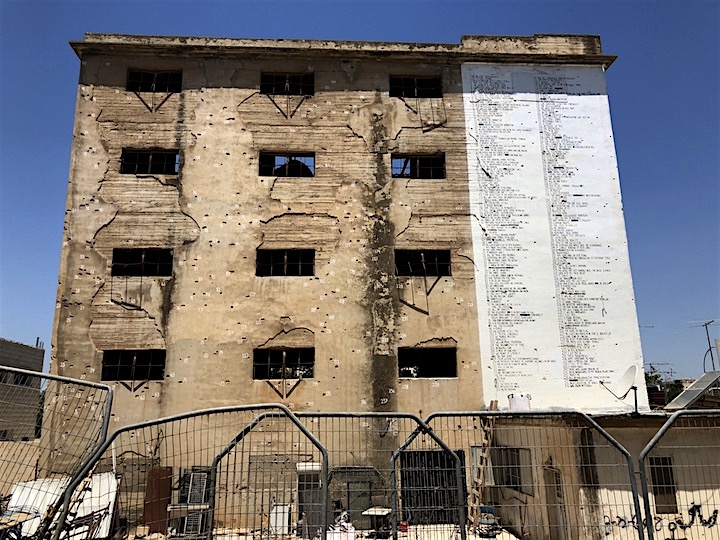 Multidisciplinary Mexican artist Smithe One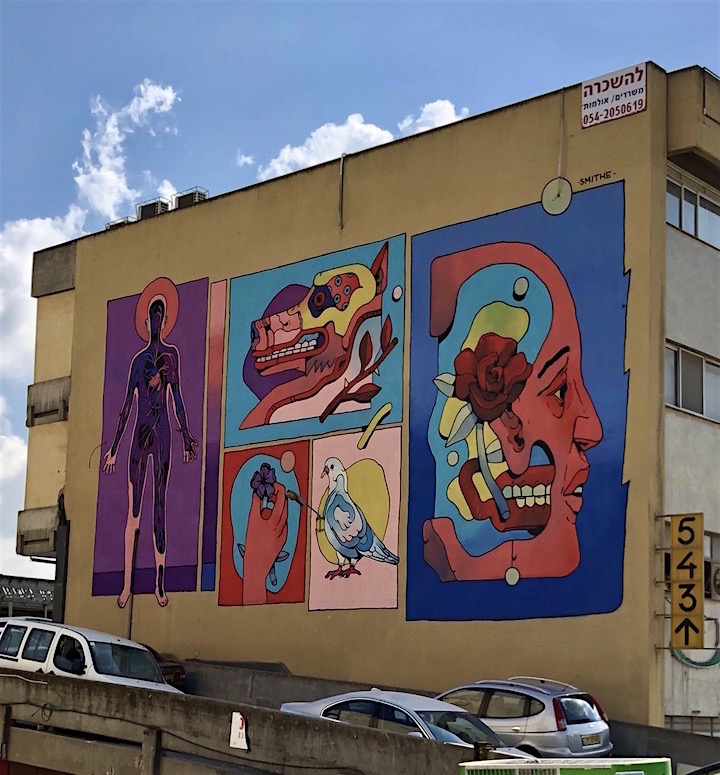 Photos by Lois Stavsky
Note: Hailed in a range of media from WideWalls to the Huffington Post to the New York Times, our Street Art NYC App is now available for Android devices here.

{ 0 comments }