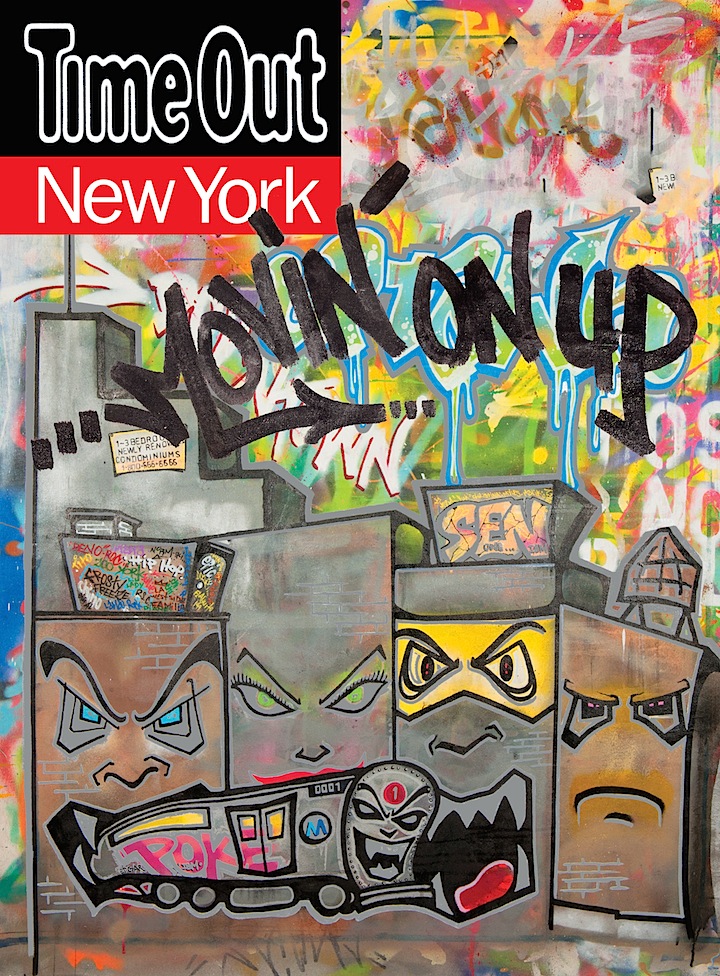 Born and raised on Manhattan's Upper West Side, George "SEN One" Morillo first got up in his neighborhood in 1980. Soon afterwards, he began painting subway trains on Manhattan's No. 1 line and became a member of IBM (Incredible Bombing Masters), one of NYC's most celebrated graffiti crews. When asked to design an original cover for Time Out New York, SEN One painted a tribute to that era.
In his studio with painting on canvas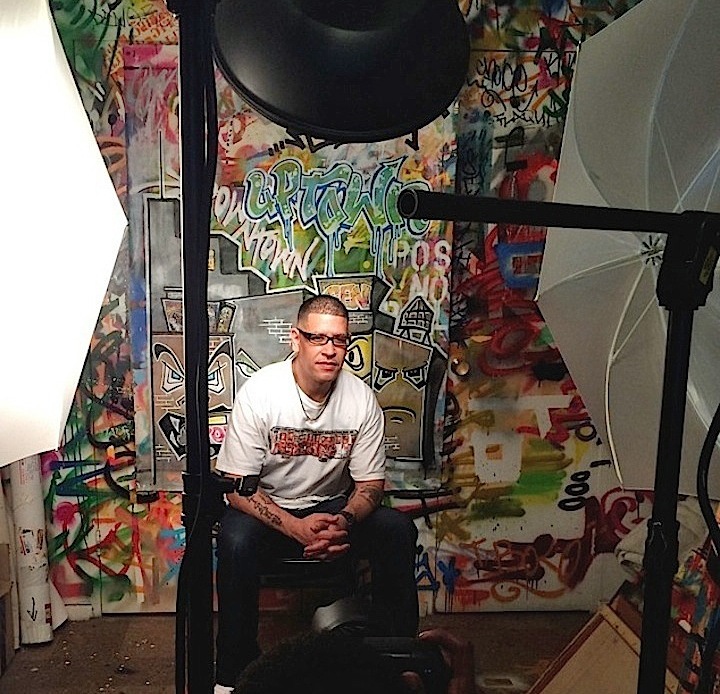 And here's a sampling of some more of SEN One's tributes to that era: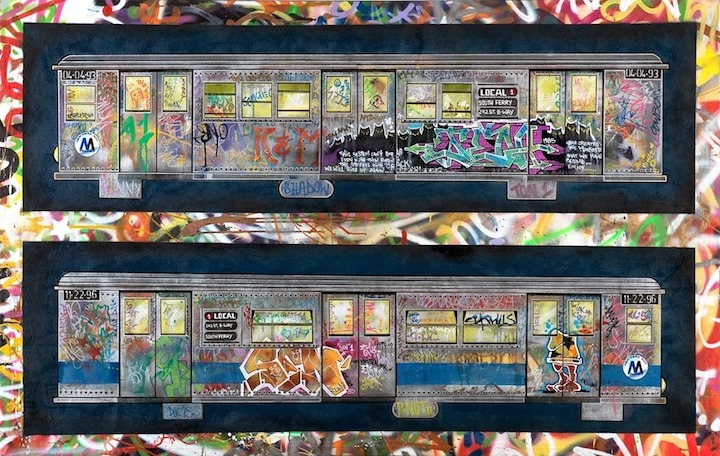 To Kill A Red Bird, 2012, a recreation of a piece done on a NYC wall back in 1985  

My First Love, 2012, based on the first train SEN One ever did with "POKE" and Joey aka "TEL" in 1982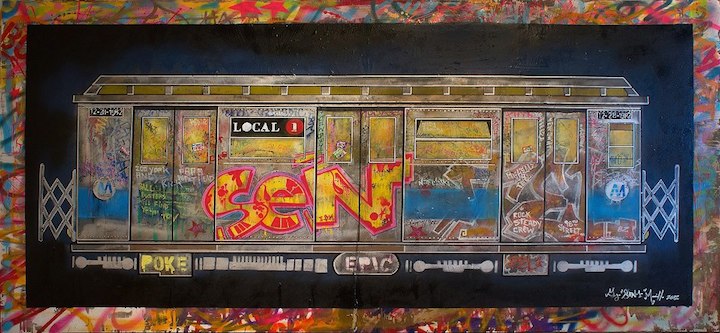 If you are interested in viewing and purchasing some of SEN One's artwork, he is conducting an Open House at his art studio through the end of this month. For further information, you can contact the artist at ArawakMedia@gmail.com.
Images courtesy of Time Out New York and the artist