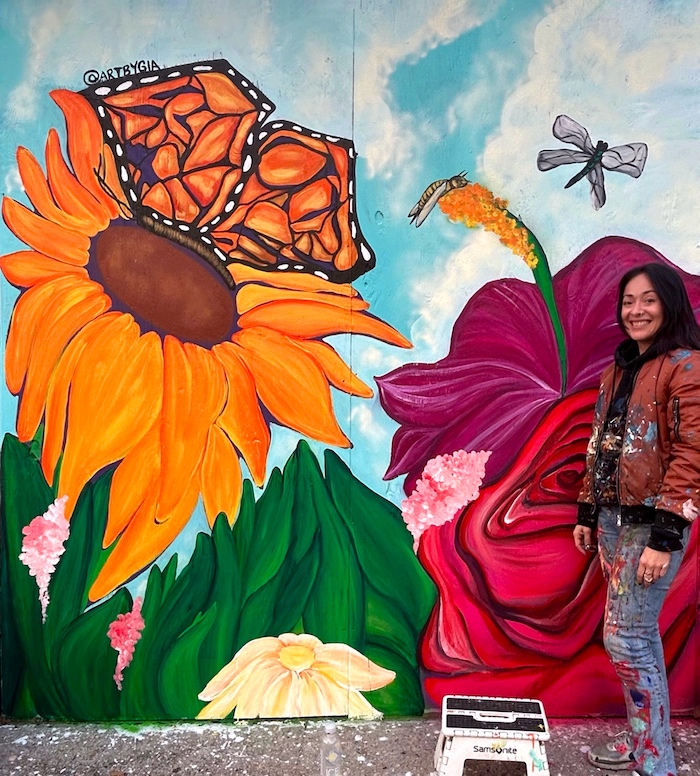 The Grandscale Mural Project is once again transforming the streets of East Harlem into an oasis of beauty and intrigue. While visiting this past Sunday, I came upon dozens of completed walls, along with dozens of works in progress representing a wide range of styles and themes. Featured above is the lovely Colombia-born, East Harlem-based artist Gia Gutierrez — standing to the right of her newly-completed mural. Several more images captured this past Sunday follow:
South Bronx-raised, Puerto Rican artist Olga Correa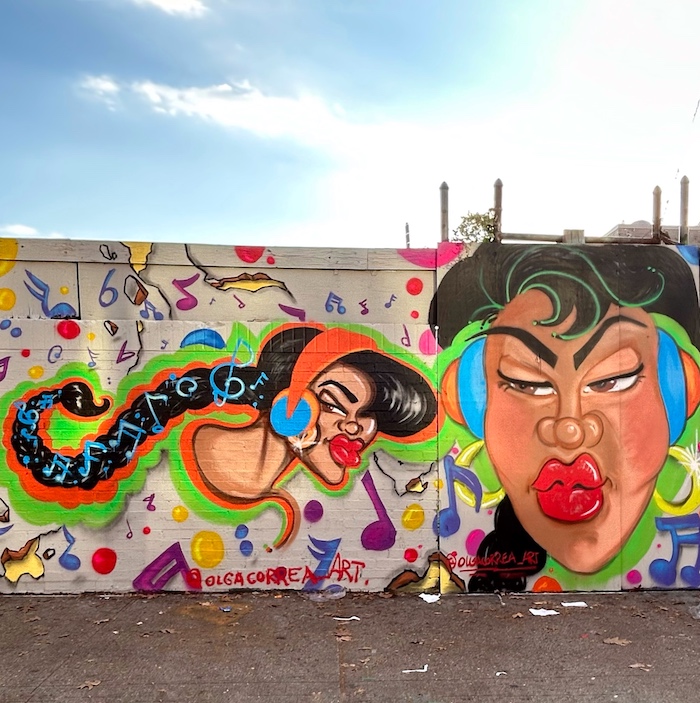 East Harlem-based, Stockholm-born artist Scratch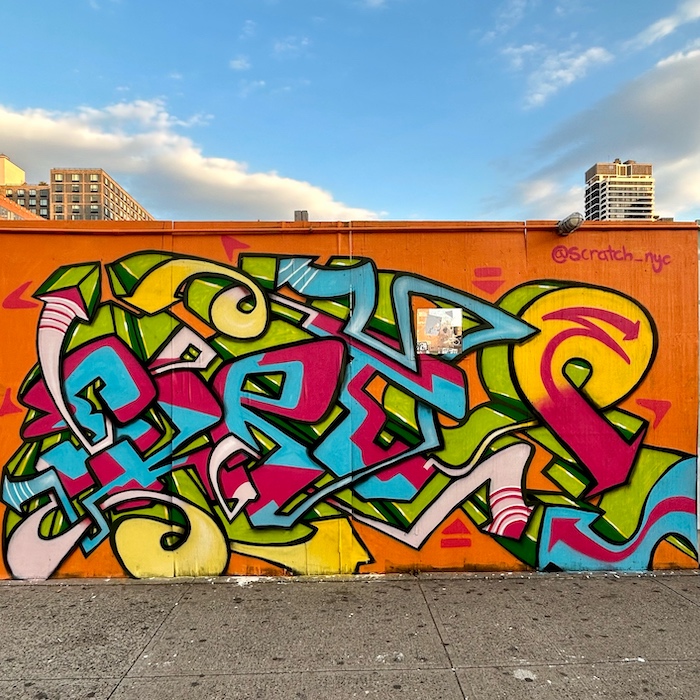 New York-based, Chilean artist Cekis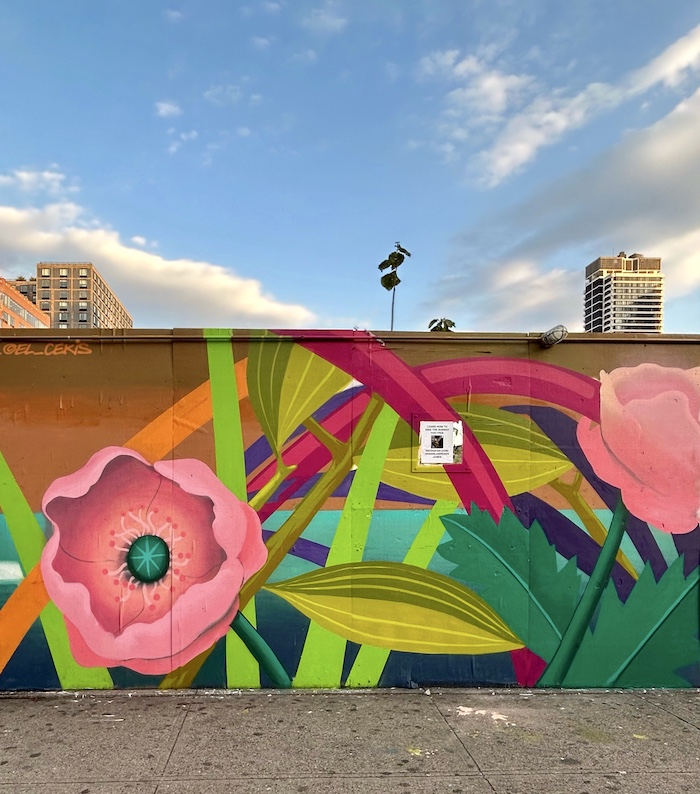 NYC-based Caryn Cast diligently at work on her portrait of the legendary singer, songwriter & guitarist Sister Rosetta Tharpe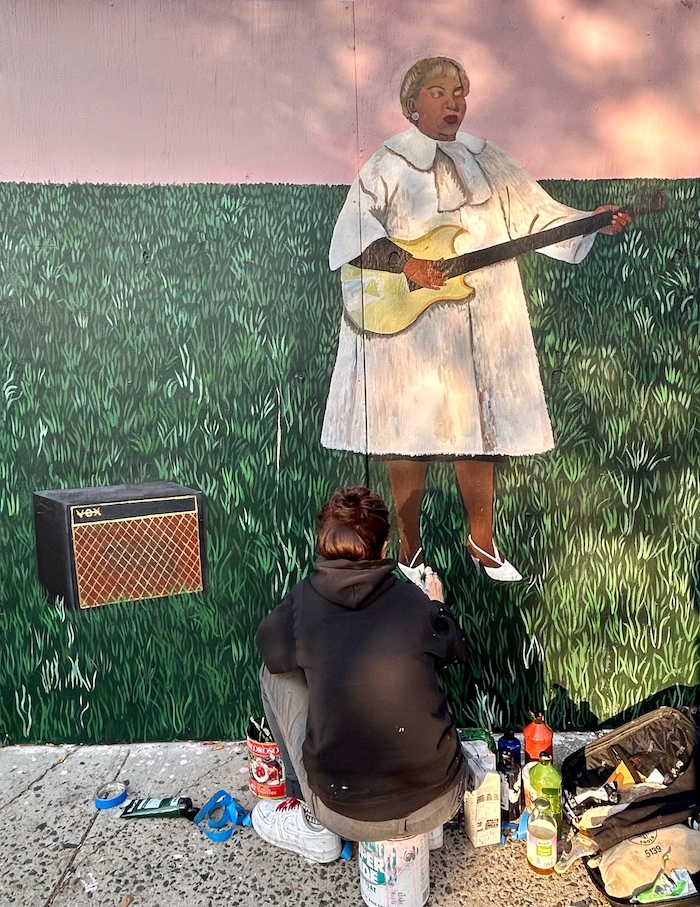 NYC-born and based artist Cram Concepts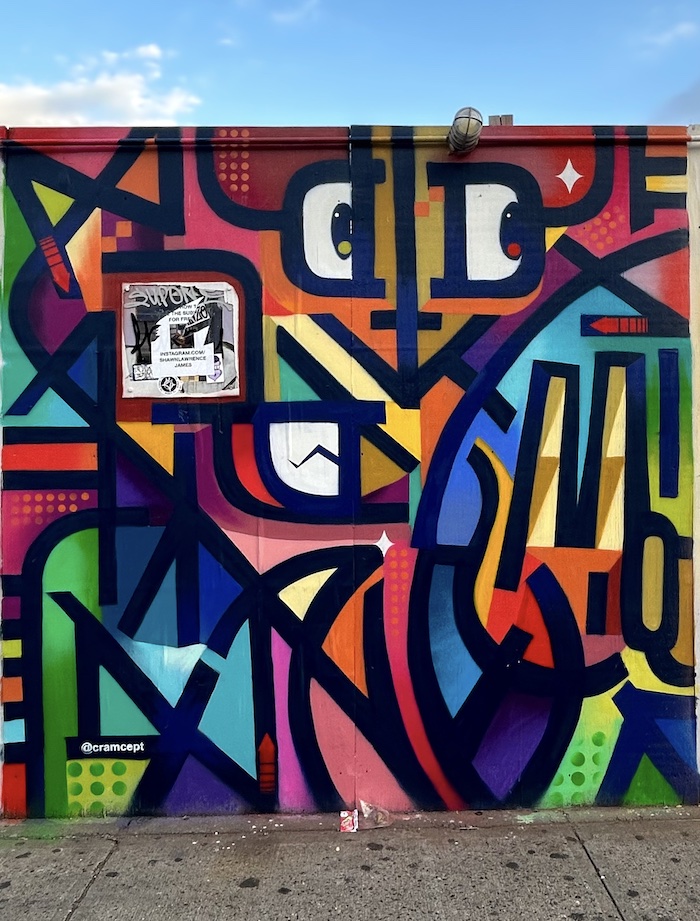 NYC-based, New Jersey-bred illustrator Anna Lustberg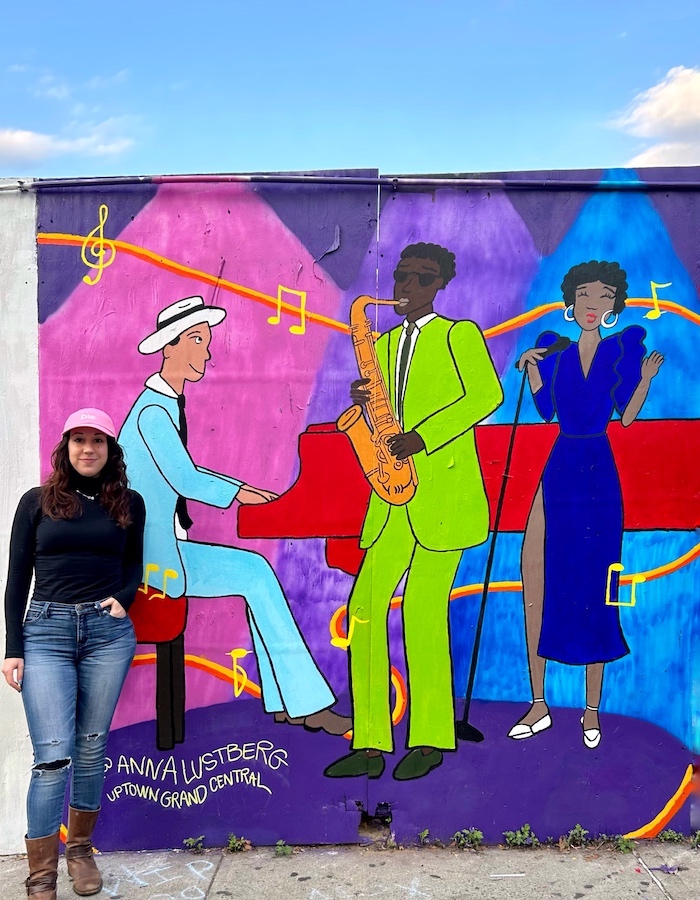 BC1 and Al Ruiz collaborative mural featuring the late, legendary Tito Puente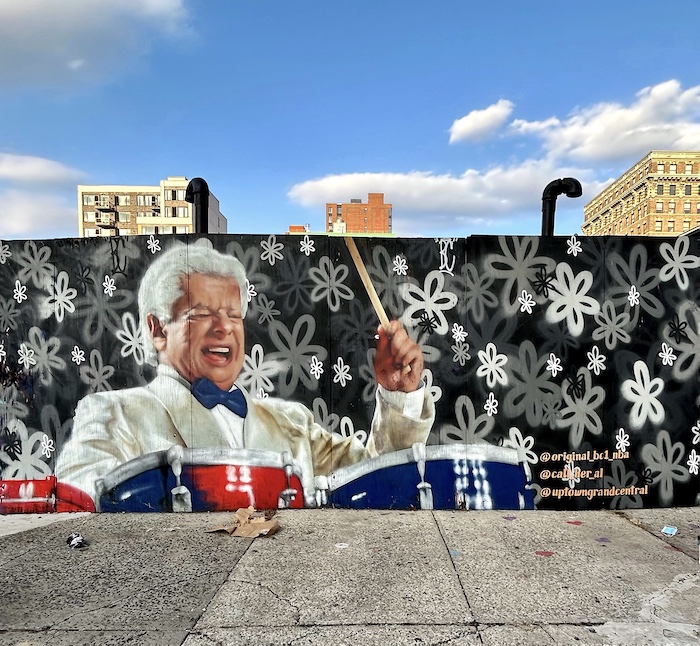 Note: Keep posted to Street Art NYC Threads for more images from this year's Grandscale Mural Project curated by Uptown Grand Central.
Photos: Lois Stavsky