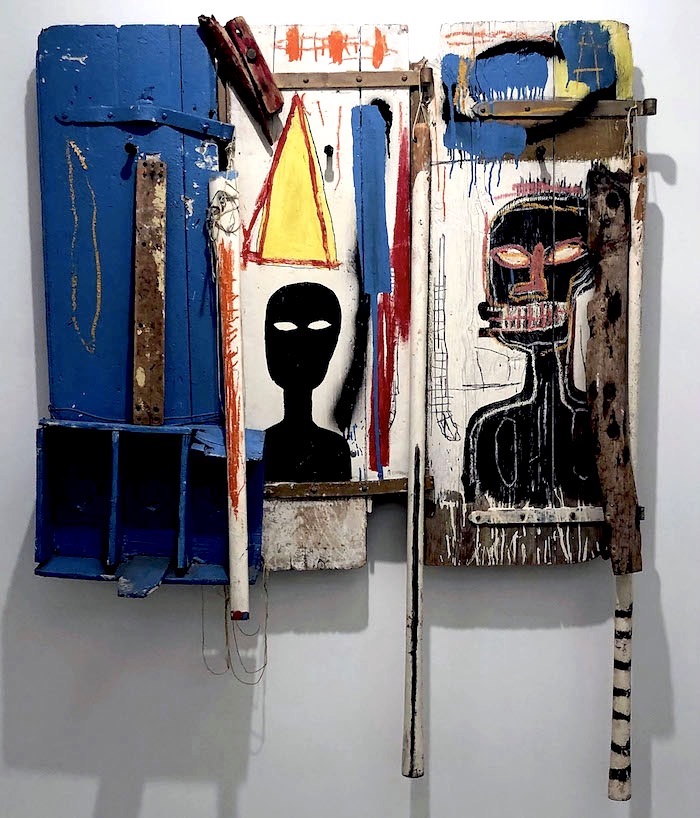 On view through this coming Saturday, June 11 at Nahmad Contemporary is "Jean-Michel Basquiat: Art and Objecthood." Curated by Basquiat scholar Dr. Dieter Buchhart, it is the first exhibition dedicated solely to the artist's use of found objects and unconventional materials in his works. The image pictured above was fashioned in 1985 with acrylic, spray paint, oilstick, hardware and twine on found wood. Several more images captured on my recent visit to the gallery follow:
Untitled, 1985, Oil and oilstick on wood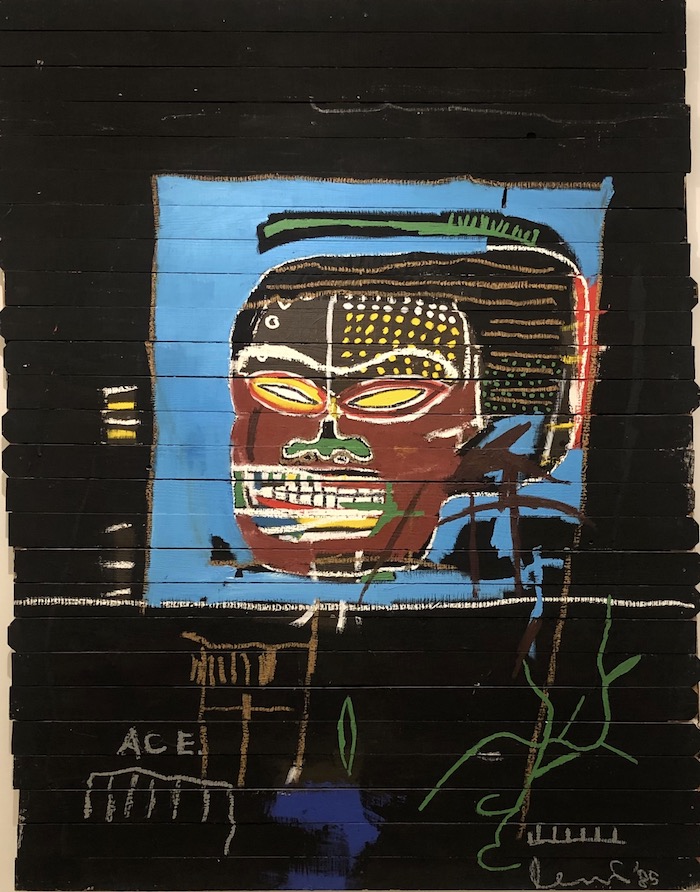 Untitled (1960 Yellow Door), 1985, Oil, oilstick, Xerox collage and metal on wood door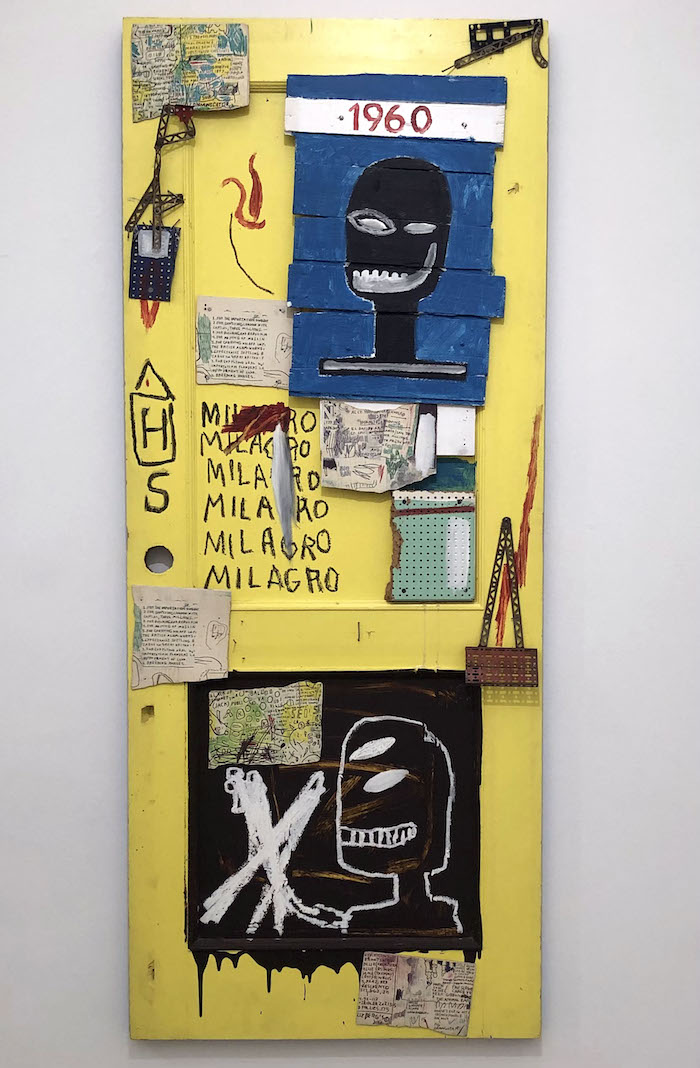 Self-Portrait, 1985, Acrylic, oilstick and bottle caps on wood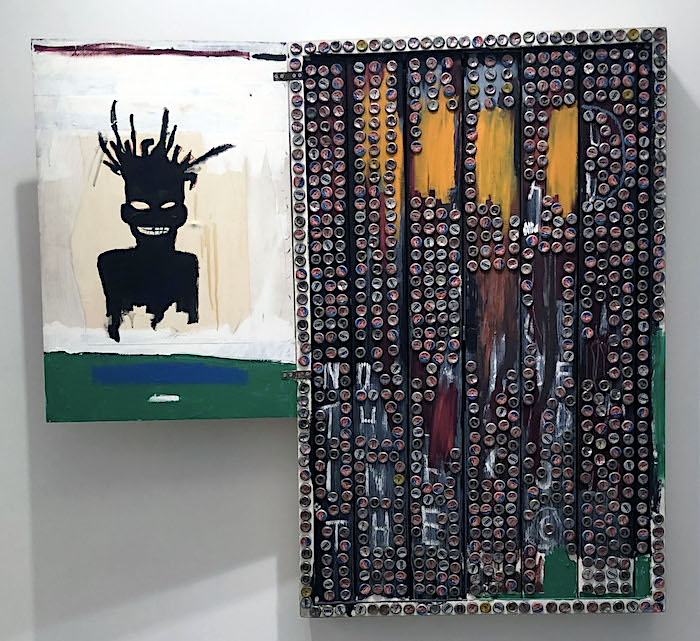 Multiflavor, 1982, Acrylic and oilstick on canvas mounted on upcycled wood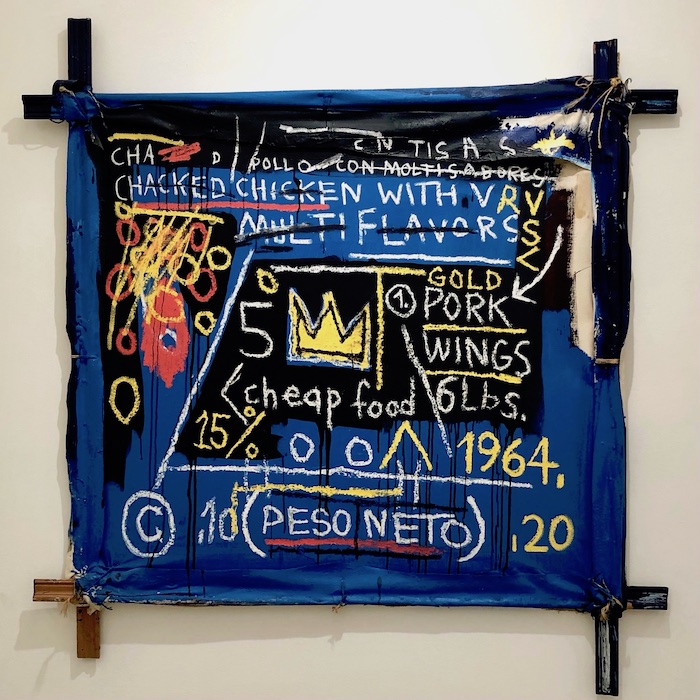 Procession, 1986, Acrylic and wood relief on wood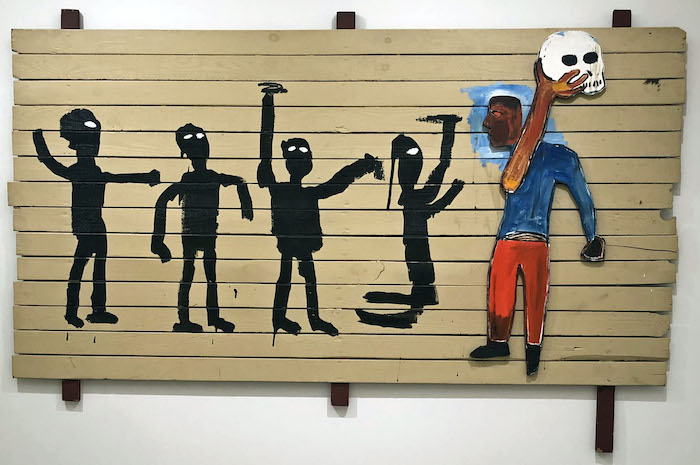 Located at 980 Madison Avenue on Manhattan's Upper East Side, Nahmad Contemporary is open Monday – Saturday
10AM – 6PM.
Photos of images: Lois Stavsky