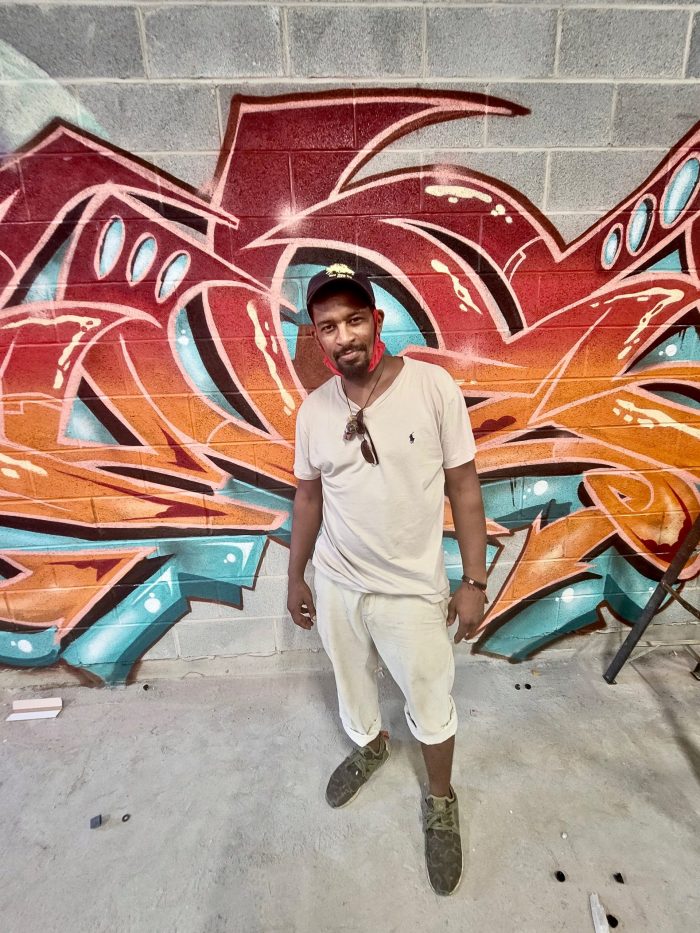 While exploring the streets of Jersey City in the vicinity of the Grove Street station off the Path train, I found myself riveted by one particular block. Along Coles and First Street, an eclectic range of graffiti pieces and street art murals rotate regularly. I was struck by their authenticity and their inherent spirit of community. I soon found out that the person behind them is Jersey City-native Wyme Santos. A man with a mission, he is the founder and curator of the community-based organization, JC Hundreds Mural Co. While visiting on a Sunday earlier this summer — when artists were busily painting — I had the opportunity to meet Wyme and find out a bit about his ongoing project: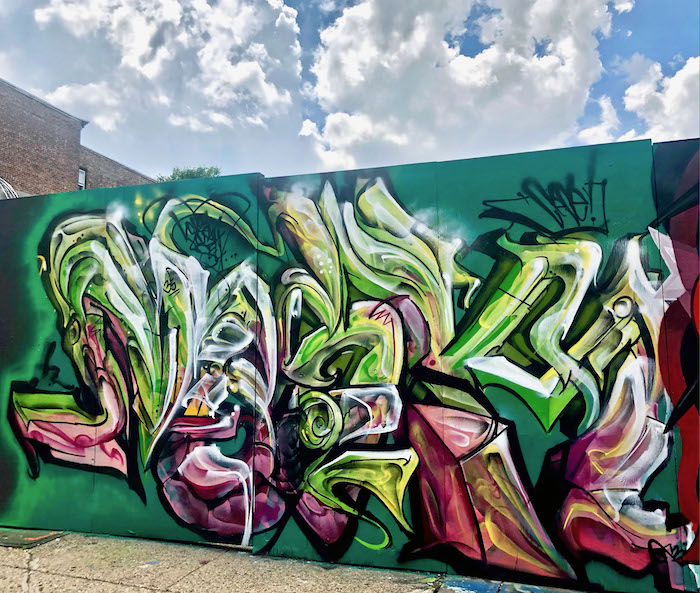 Can you tell us something about the name of your company, JC Hundreds? What is its significance?
It all starts with one mural. And with one wall at a time, we soon have 100 murals that beautify a neighborhood. A culture can then develop that encompasses hundreds of murals.
About how many murals have you facilitated since you began this project?
In the course of two years, I've curated about 400 murals throughout Jersey City.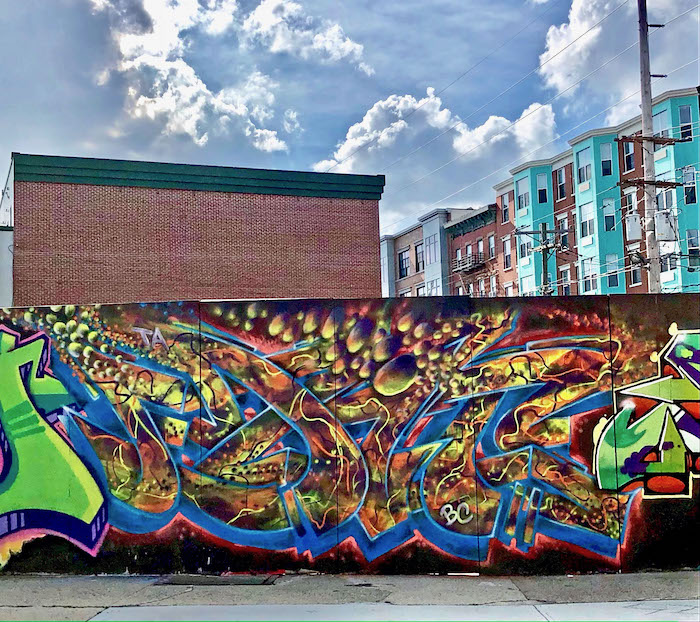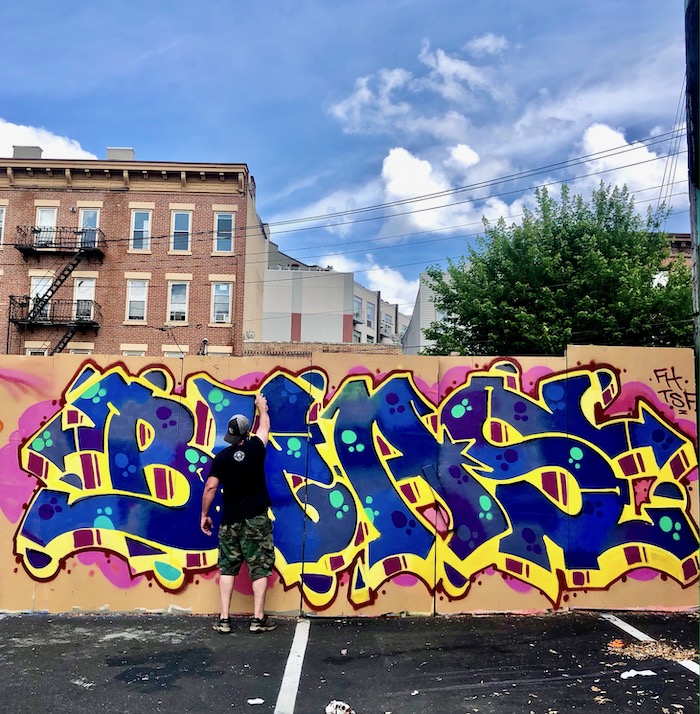 It is this block that captured my attention. How did you get the space to do this?
I reclaimed it. Once a block that had hosted a range of art and a traditional art supply store, it had become largely neglected.
Several of these artists are from Jersey City.
Yes, most are from New Jersey, and many are local, as we try to represent Jersey City's diversity.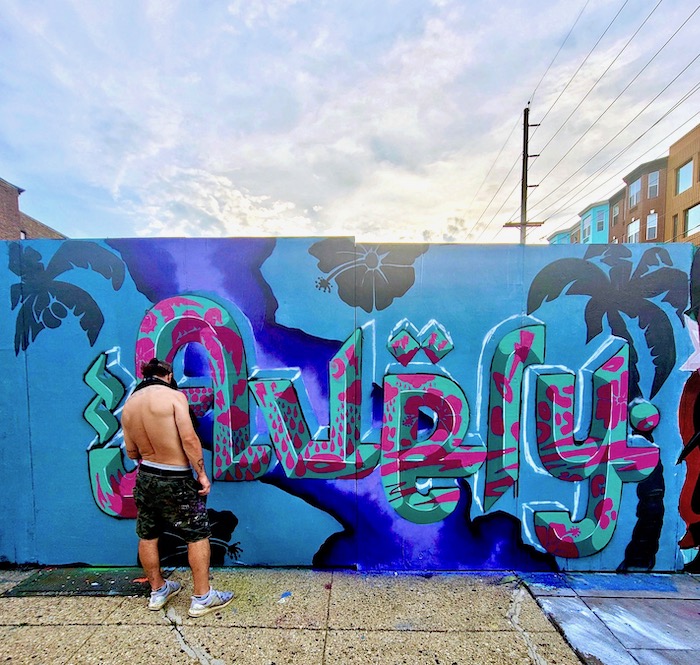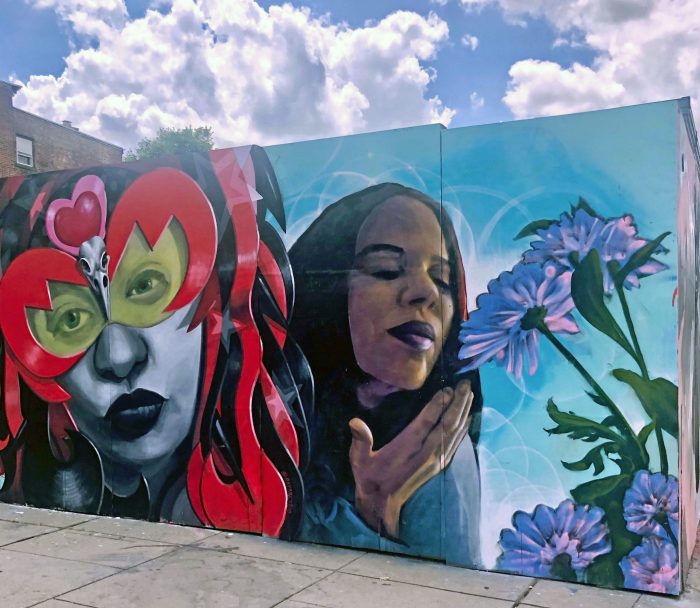 It's wonderful how this space is so inviting and open. 
Yes, I like providing artists with a place to practice, paint or just hang out. I see art as a therapeutic medium.
That is the ideal! The energy here reminds me somewhat of 5Pointz, the LIC graffiti Mecca that was destroyed to give way to soulless condominiums. 
Yes! It's about having the right energy and embodying the true spirit of graffiti.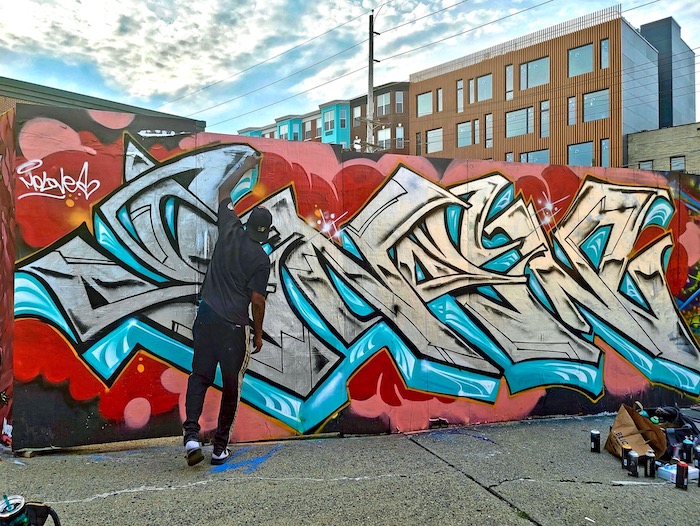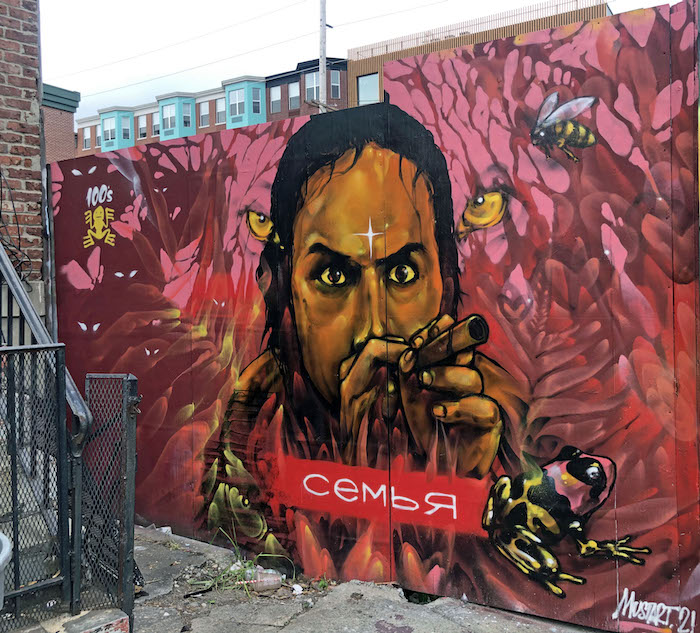 What are some of the challenges you face in seeing your mission through?
Obtaining permissions in a variety of  locales throughout Jersey City is one challenge. I want to provide more legal spaces for artists. Art saves lives.
Can you tell us more about what you are doing in addition to curating walls?
I recently started a children's program for mural art. We teach kids, ages 6-12, the ground rules of graffiti. They learn how they can uphold the culture, engage with the community and use eco-friendly paint. Two of them, V¡V and KüP, aka toodope_grlz, were the only kids who painted in the Jersey City Mural Festival. There are still some openings in our ongoing Summer Spray Paint Camp.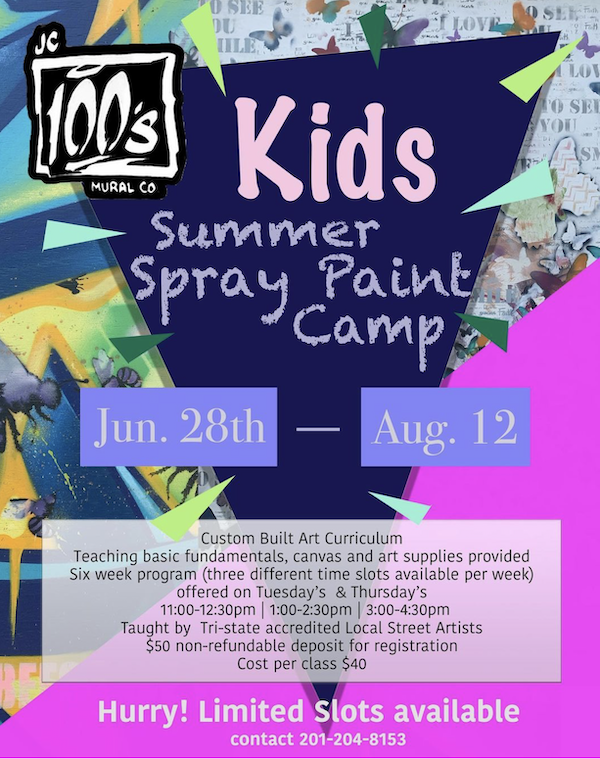 Do any personal graffiti-related memories stand out? I love your style! It's quite distinct.
I remember meeting Rime, Nace and Sek when I was about 14. I had just caught a tag when I overheard Nace telling Sek, "You gotta write like him. You need to flow like him," pointing to my tag.
Wow! What's ahead?
I am working towards acquiring 501(c) status as a nonprofit organization and establishing a year-long program that engages children. And, of course, finding more spaces outdoors and indoors for artists to practice and paint.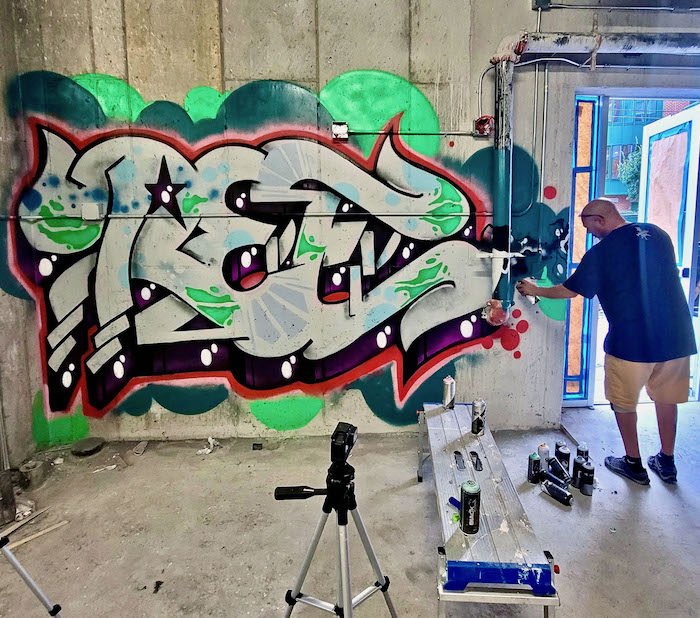 Good luck with it all!
Images:
1 Wyme Santos in front of segment of mural by enemthagreat
4 Byas
5 Avery
6 Ray Arcadio (L) and Distort (R) memorial walls
10 Ree Vilomar
Interview conducted and edited by Lois Stavsky
Photo credits: 1, 5, 7 & 10 Tara Murray; 2-4, 6 & 8 Lois Stavsky