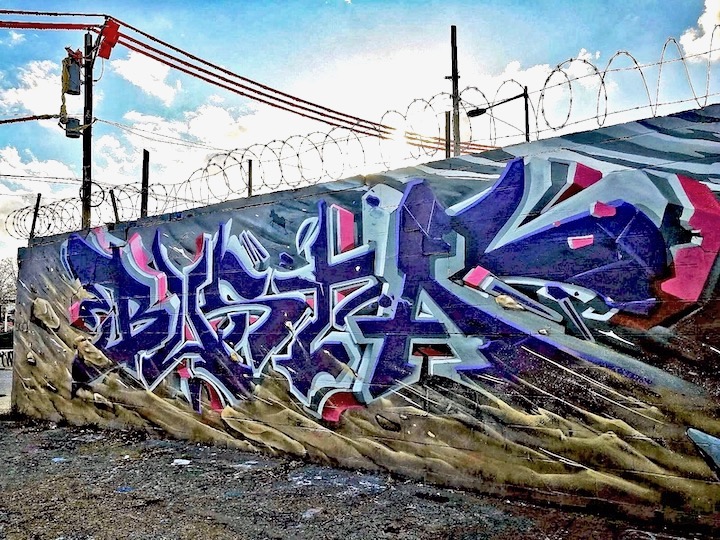 Managed and curated for over 20 years by the talented and dedicated Kensington resident Christian Rodriguez aka Tameartz, the walls along North 5th Street & Cecil B Moore Street consistently host stylishly striking graffiti fashioned by local, national and international artists. The image featured above was painted by Philly-based Colombian artist Busta. Several more images captured while visiting Philly last month follow:
Spanish artist Saoka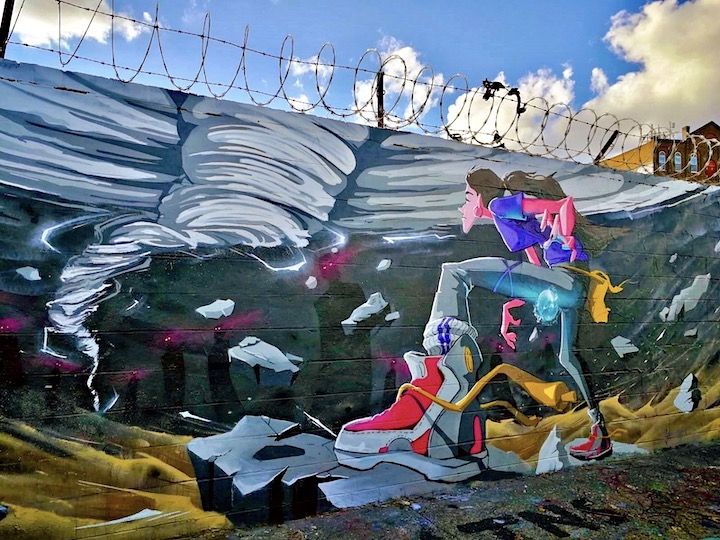 Spanish artist Imse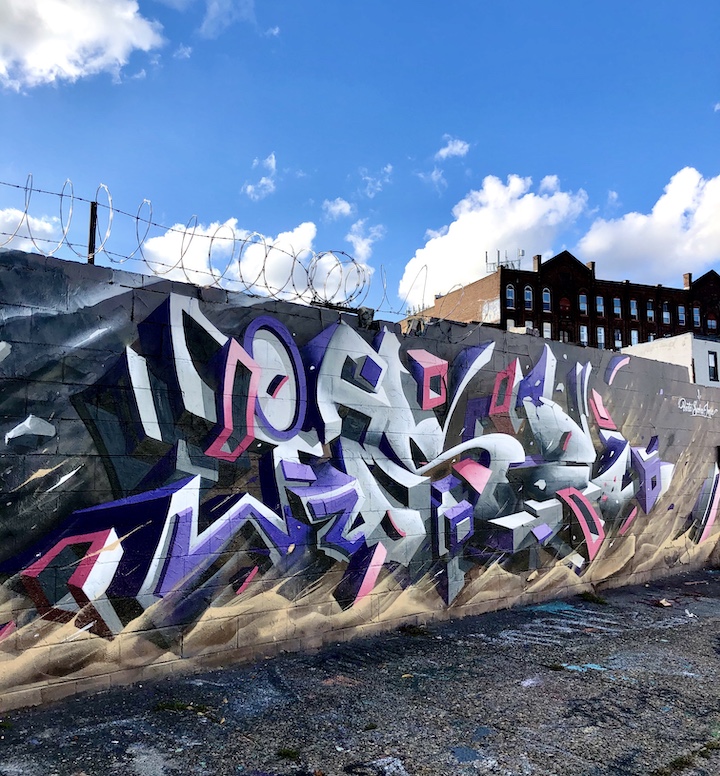 NYC-based Adam Fu and Los Angeles-based Yanoe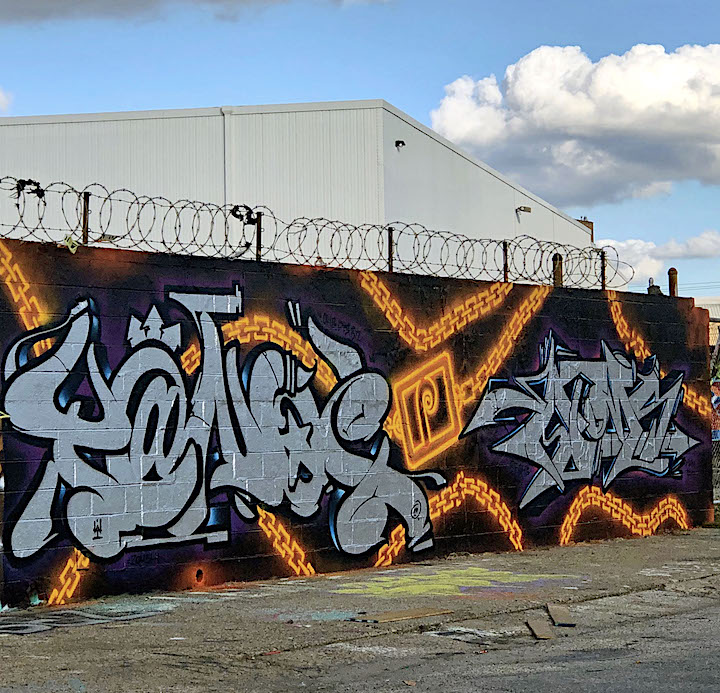 And a BODE-inspired production fashioned by TNS members Ant5, Monk, Cash88 and Tameartz — with background and characters by Cash88 and Tameartz — captured at dusk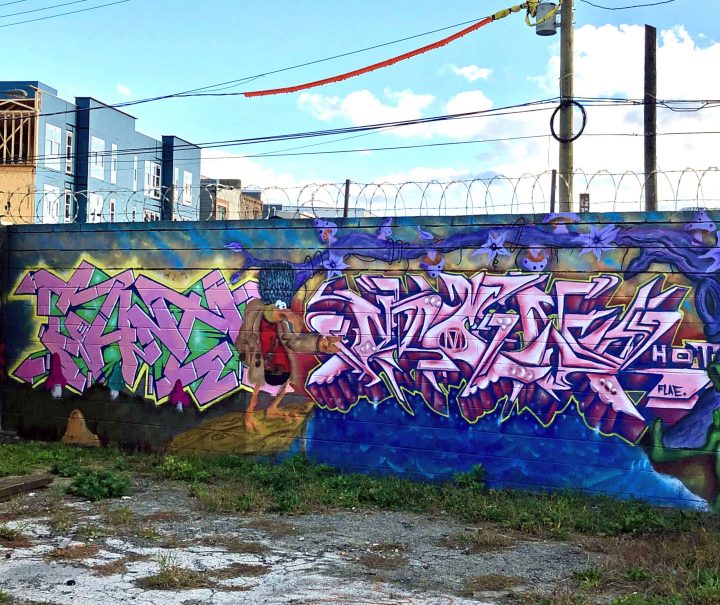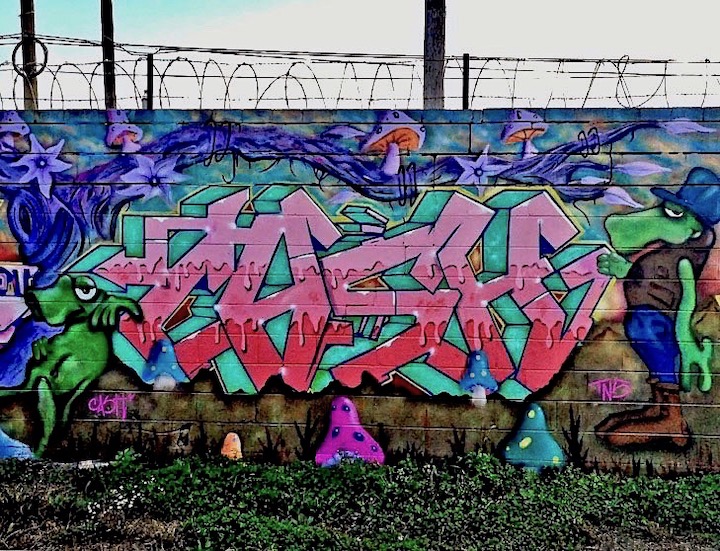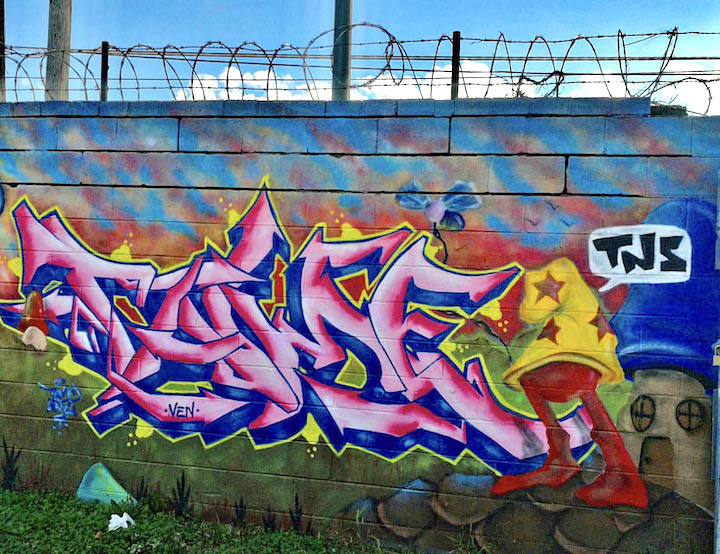 Also at this site at the relatively new community park,  Sunflower Philly, is an amazing array of collaborative works created by youth, many in collaboration with the artists featured here.
Photo credits: 1, 2 & 6 Sara C Mozeson; 3-5 & 7 Lois Stavsky