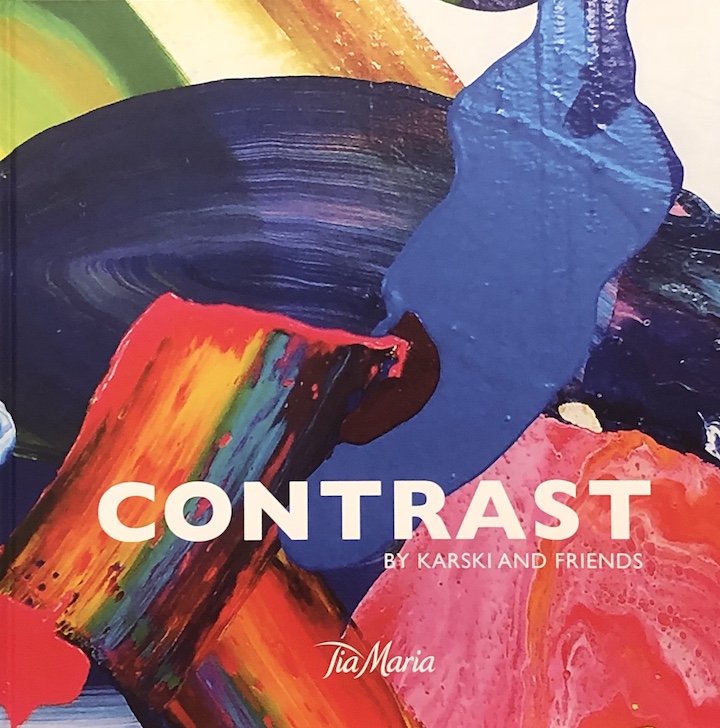 When the talented Netherlands-based artist Karski teamed up with the brand Tia Maria, not only was a splendid abstract design – with one-of-a-kind colors – launched for a new drink, but an elegant book, CONTRAST, was produced, as well. With its splendid selection of images by first-rate international artists and its informative, engaging text, CONTRAST — by Karski and friends — is a cause for celebration.
A small sampling of images from CONTRAST follows:
 Karski, Untitled, Mixed media, Amsterdam, 2019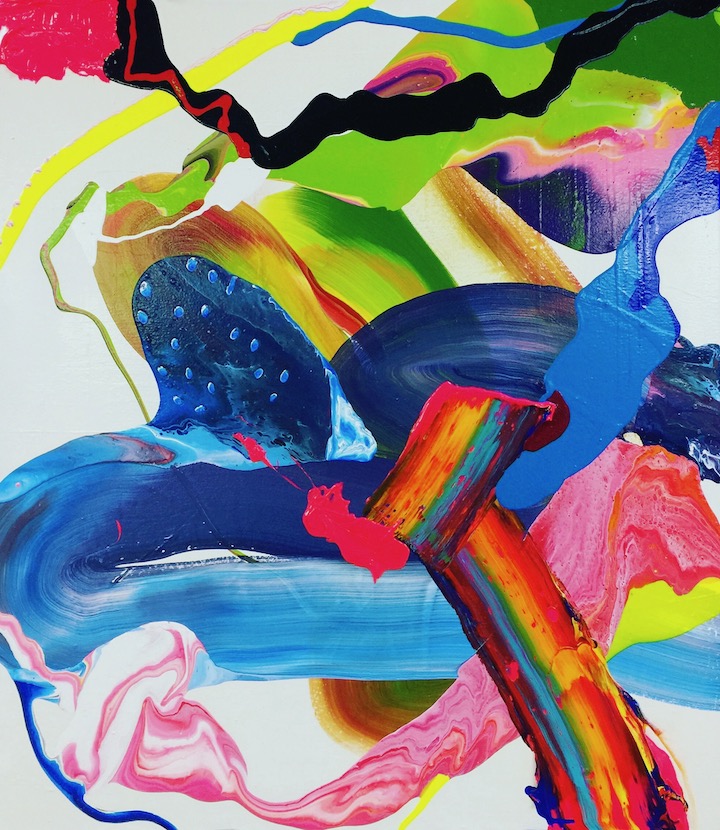 Karski and Netherlands-based Beyond — who have been working as a duo since 2012 — Untitled, PowWow Festival, Rotterdam, 2019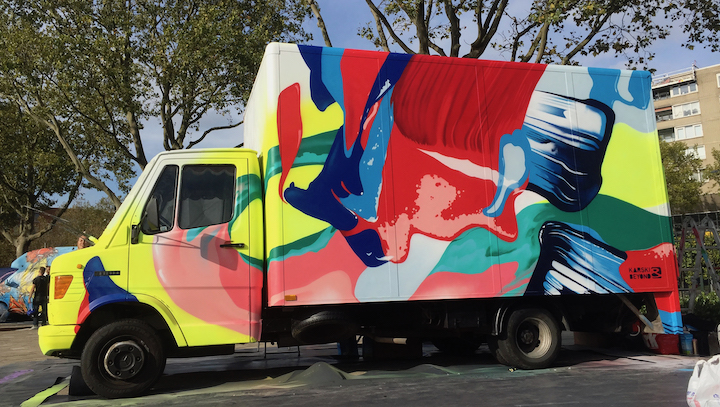 Karski and Beyond, Untitled, Bjelovar, Croatia, 2017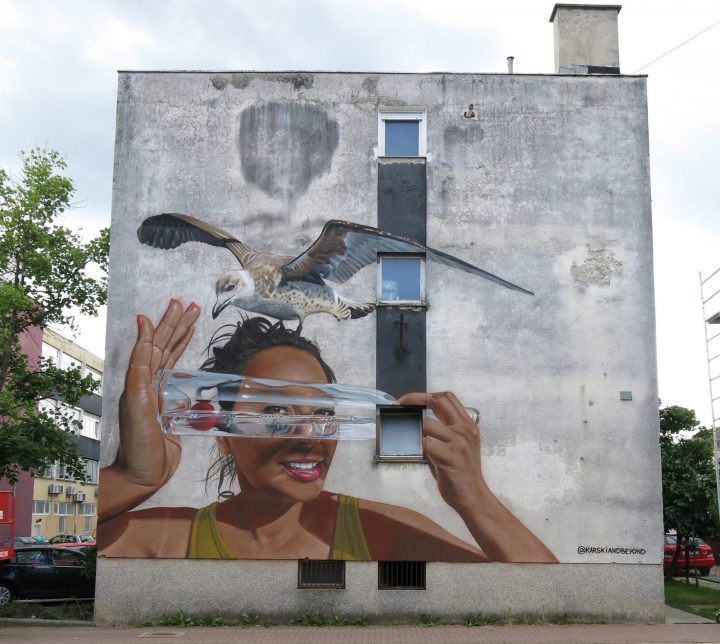 Karski and Beyond. The Holy Stork, The Hauge, 2019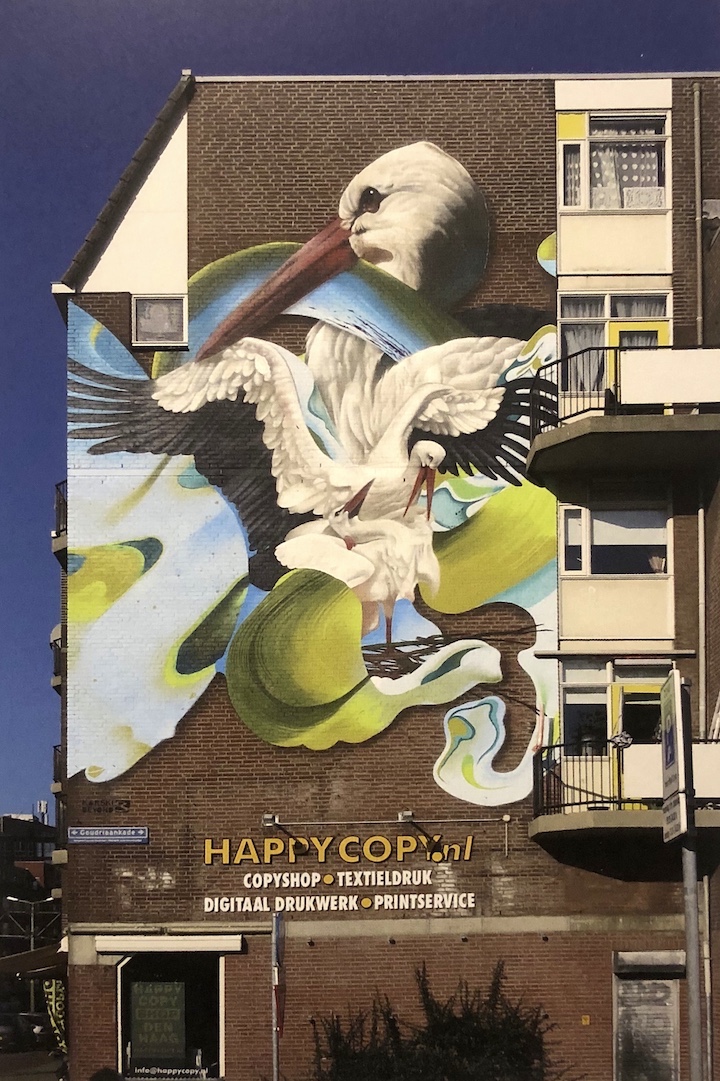 Brazilian artist Sipros — whom Karski first met in 2013 when he had traveled to São Paulo to paint at the MuBE, the Brazilian Museum of Sculpture and Ecology — Four faces, Big ears, Wynwood Arts District, Miami, 2019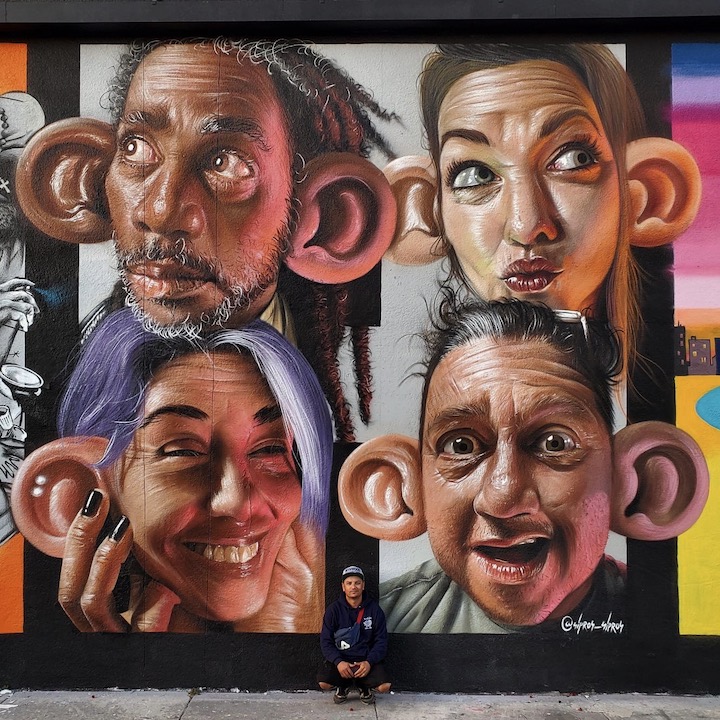 The legendary NYC-based Chris "Daze" Ellis — one of Karski's early inspirations — Untitled, NYC, 2016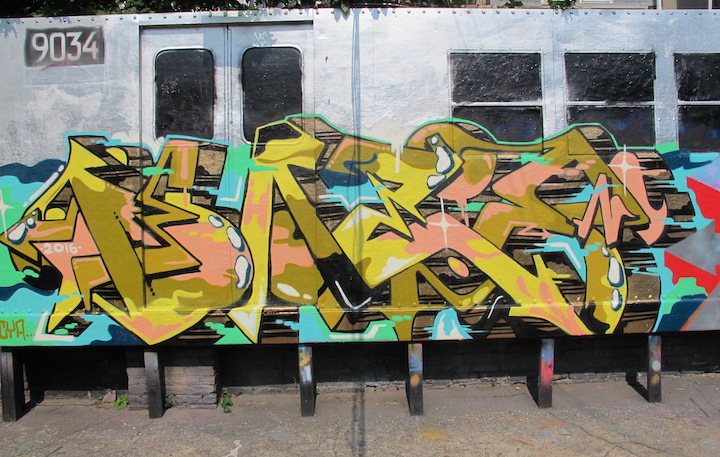 Venezuela-born, Munich-based SatOne, Counterbalance, Frankston, Australia, 2019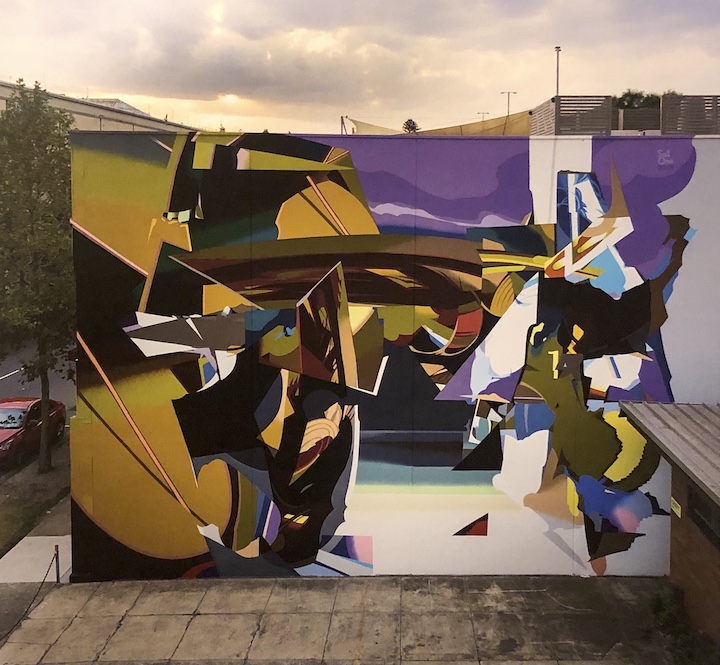 In addition to the captivating artworks, among the many items of interest in CONTRAST is the fascinating chronology of Karski's life as an artist — from the moment he picked up a spray can at age 10 to his recent experimentation with abstract work. And wonderfully intriguing, too, are the artists' intimate impressions of one another.
Also featured in CONTRAST are: the Netherlands-based duo TelmoMeil; Amsterdam-born, Buenos Aires-based Nasepop; Rotterdam-based duo Bier En Brood; Amsterdam-based Stefan Nikolai Ormeling; Colombian native Zurikt; the late Spanish artist Treze and London-based Bonzai.
A paean to contemporary street art and to the notion of bringing together opposites in a world of contrasts, the limited-edition CONTRAST delights!
Images courtesy Karski and Tia Maria
Photo 6 of Sipros: Karin du Maire