With street artists fiercely focusing now on addressing the social, economic and racial inequalities that the pandemic has only accentuated, Bill Posters' new book, The Street Art Manual, is particularly timely. It is a paean to the spirit of art as activism.
For the past decade, Bill Posters — an award-winning artist, author and agitator — has worked alongside other artists and activists to create some of the world's most illicit and impressive art projects. In The Street Art Manual, he earnestly, but playfully, presents practical guidance and advice on creating street art that challenges the inequitable status quo.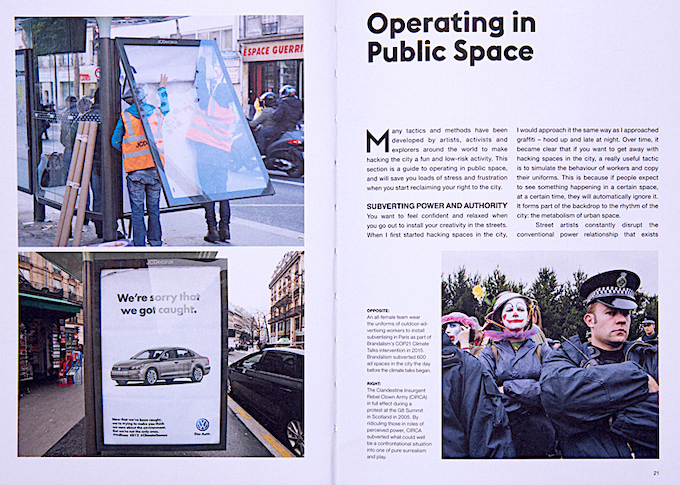 Providing tactics for successfully mounting campaigns that infiltrate the public sphere with everything from graffiti, stencils and pasteups to huge murals, projectiles and guerrilla projections, Poster discusses and describes in detail the necessary materials and techniques each mission demands. He also provides an extensive list of DO's and DON'T's for each of the distinct genres of street art. Should you subvert advertisements, for example, you are advised to "look like an employee of an outdoor-ad company" and not to "go out at a time that is different from when the real worker goes out to work."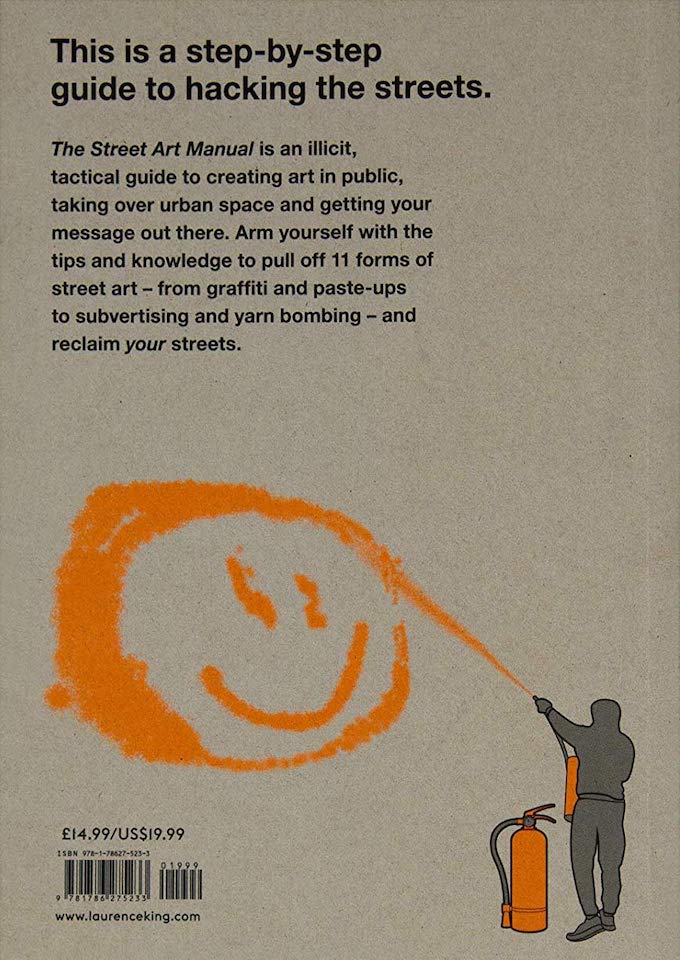 While many of the interventions featured are unsanctioned and can — if not carried out cautiously — involve a range of risks, not all are. One of the mediums included in The Street Art Manual is mural art. Large-scale murals — which so many of us have come to identify with corporate interests and gentrification — can also enrich neighborhoods. Artists painting outdoor murals have the opportunity and space to raise awareness of critical issues, celebrate distinct cultures and engage local folks. It is a way for artists, contends Posters, to give back to others while awakening consciousness.
The Italian artist Millo, for example, painted an 11-story-tall mural in the center of Santiago symbolizing "the hope that we must all find in relation to protecting the environment and reversing the ecological destruction that is causing our climate to collapse."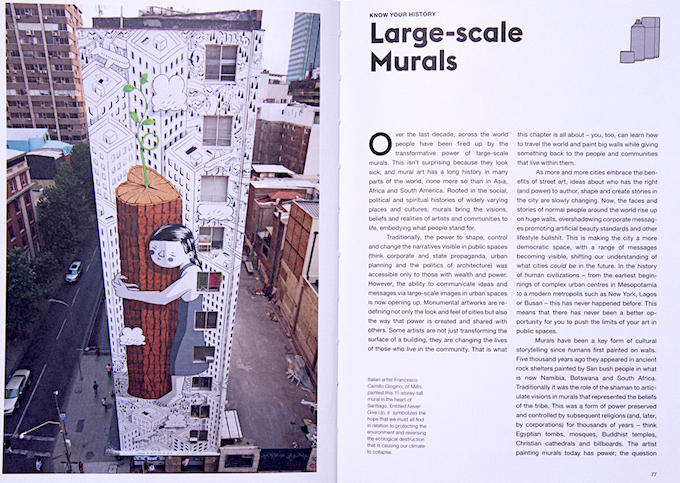 Of particular interest to us street art aficionados is Post's summary of each art form's history. Wheat-pasting or poster-bombing can be traced back to 2000 BCE when papyrus was used to create promotional posters and flyers — formerly called bills — in such places as ancient Arabia, China, Greece, Rome and Egypt.  And we learn that yarn bombing, an increasingly popular international mode of public guerrilla expression, originally started in Houston, Texas in 2005 by a woman named Magda Sayeg who went on to gather a crew, Knitta Please.
Illustrated by Matt Bonner and published by Laurence King Publishing, Bill Posters' The Street Art Manual delights, informs and provokes. It also renews our faith in street art as a tool for progressive social change in these fragile times.
Released globally today, September 3, the book is available here.
Images courtesy Laurence King Publishing.