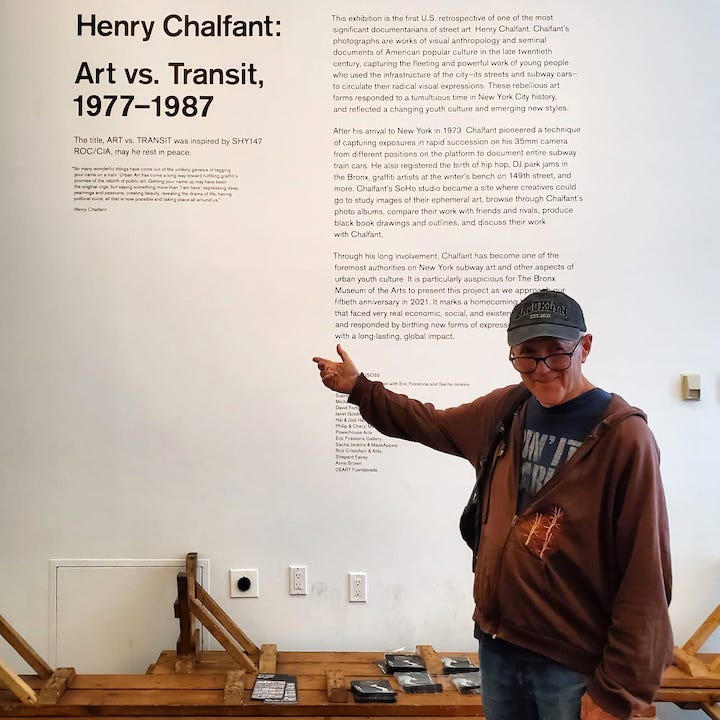 Featuring a superlative documentation of NYC's golden age of graffiti, Henry Chalfant: Art vs. Transit, 1977-1987 remains on view at the Bronx Museum through March 8. With his remarkable eye, vision and passion, the award-winning visual anthropologist Henry Chalfant captured a culture that has since evolved into a global phenomenon impacting the entire art establishment. Featured above is Henry Chalfant, as seen at the Bronx Museum several days after the exhibit's official opening. What follows are several more photos — some captured at the September 25 2019 opening by travel and street photographer Karin du Maire aka Street Art Nomad — and others as seen on subsequent visits.
 Documentation of graffiti on NYC subway trains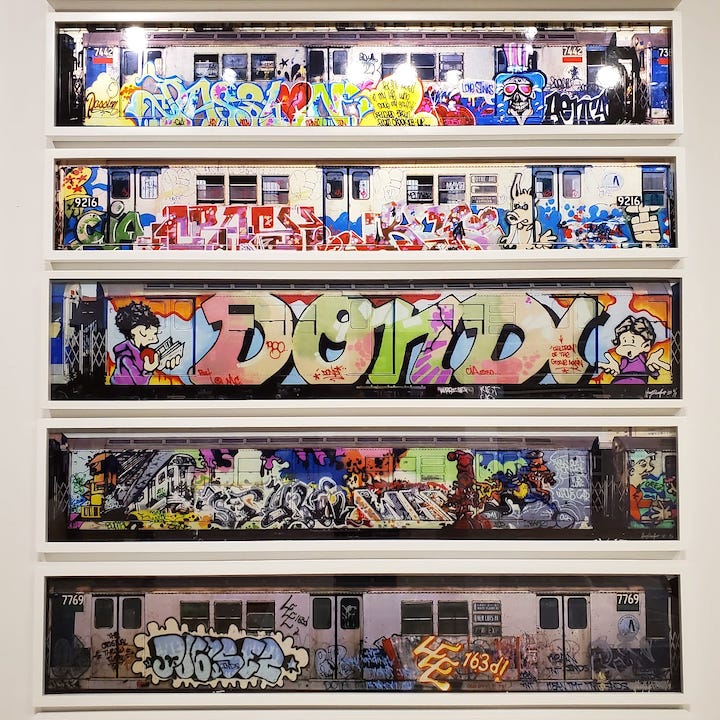 Re-creation of Futura graffiti on subway train, 1980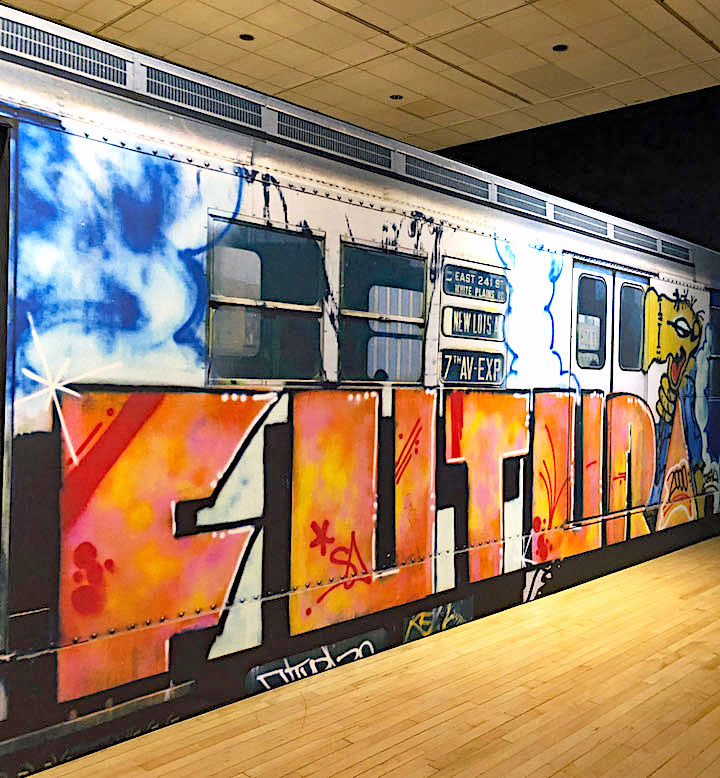 Henry Chalfant — with Bio, Tats Cru to his right — as captured on opening night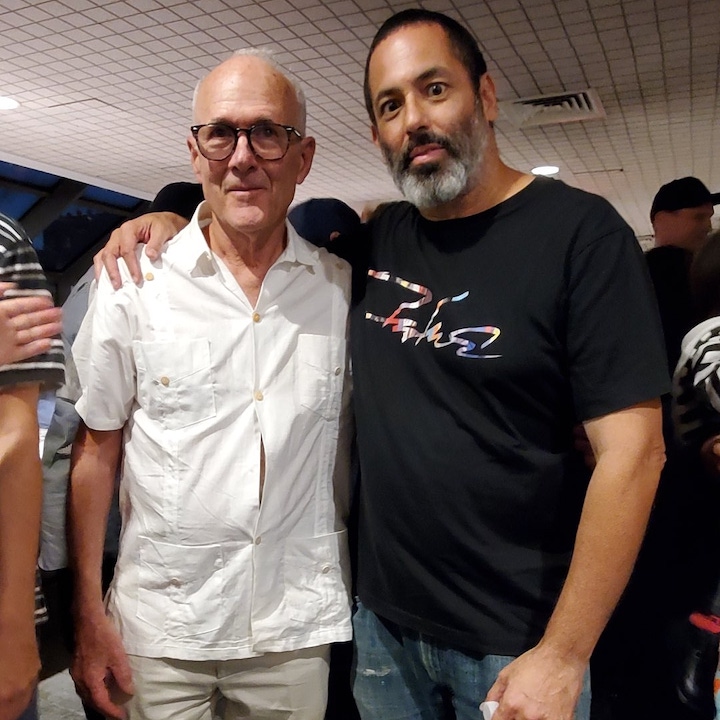 Recreation of Henry Chalfant,'s early studio featuring Tats Cru, Tracy 168 and more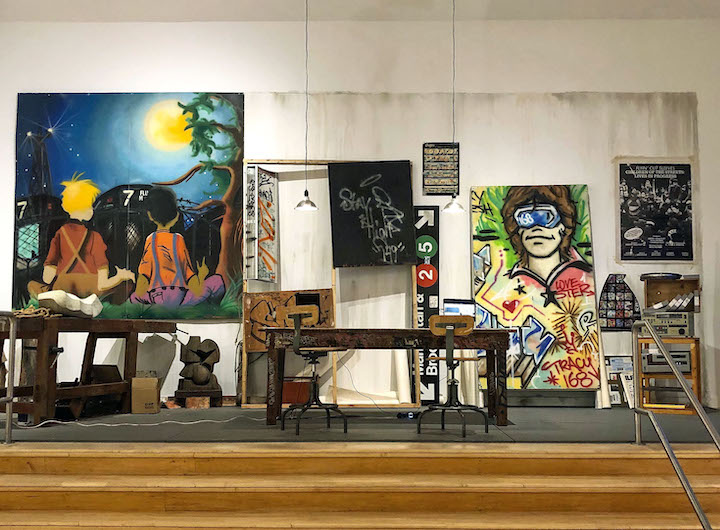 John "Crash" Matos with noted graffiti documentarian and author Jim Prigoff  to his right — as captured on opening night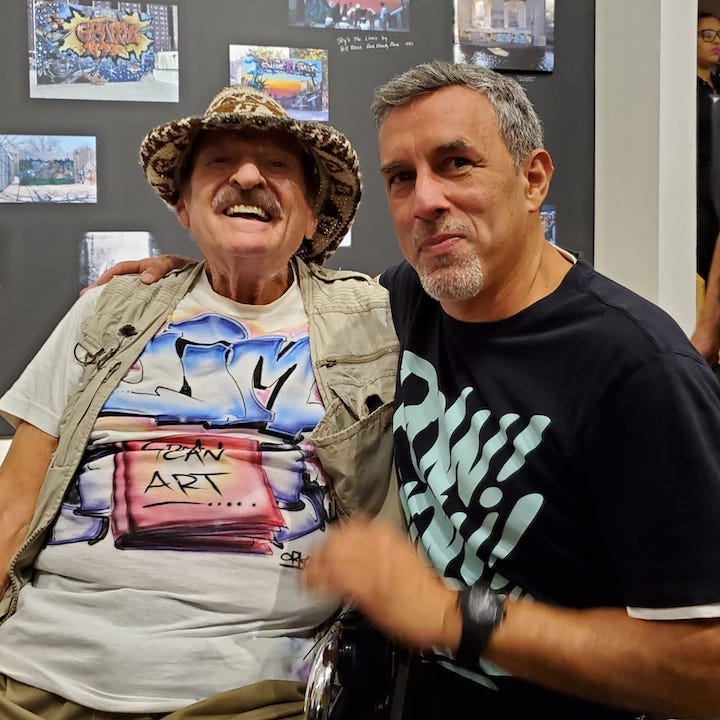 Martha Cooper — with camera in hand on opening night — turns her lens on Bgirl Rokafella, Jose Parla, Jerry Maze, Jorge Fabel Pabon and DJ KaySlay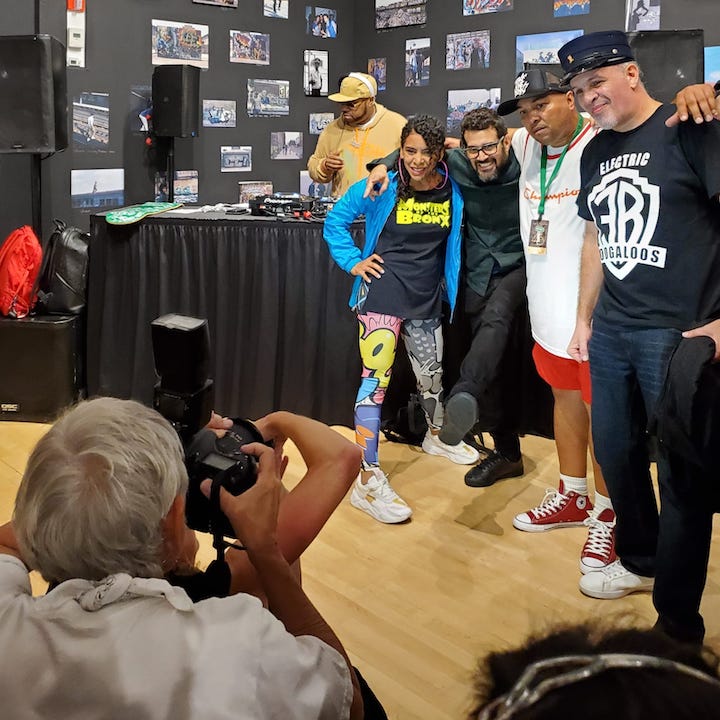 More photos of trains with quote by Carlos Mare aka Mare 139 to their left: "We may have lost the trains, but we've gained the whole world."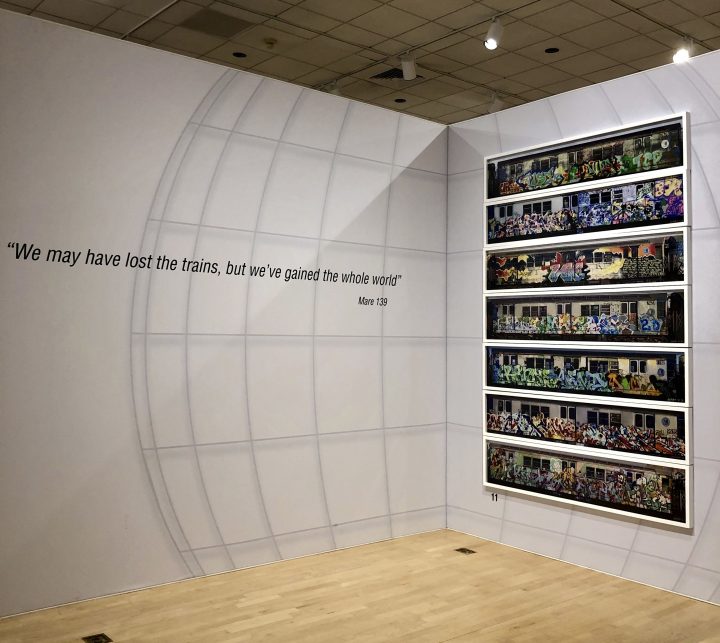 The Bronx Museum is located at 1040 Grand Concourse and is easily accessible by the B, D and 4 trains. Visiting hours for this "must see" exhibit are: Wednesday, Thursday, Saturday and Sunday 11:00 am – 6:00 pm and Friday, 11:00 am – 8:00 pm.
Photo credits: 1, 2, 4, 6 & 7 Karin du Maire aka Street Art Nomad;  3, 5 & 8 Lois Stavsky