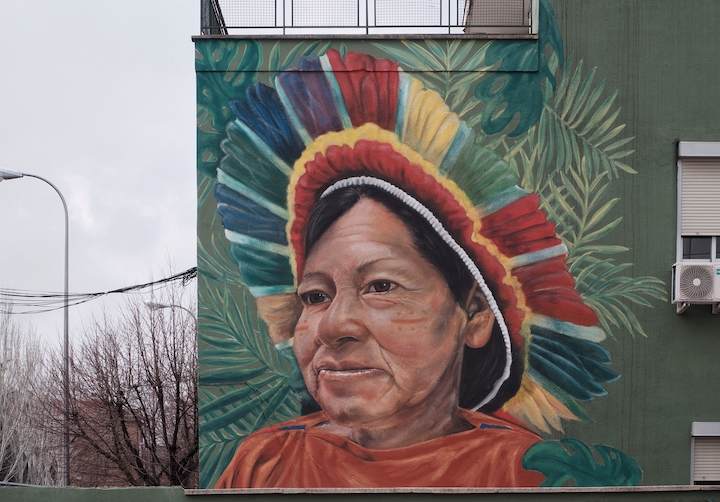 During the UN Climate Change Conference COP 25 held earlier this month in Madrid, Spain, NYC-based Greenpoint Innovations teamed up with Barcelona-based, Cuban-American artist Jorge Rodriguez-Gerada.
Two new street art murals, fashioned by the hugely talented artist for the first international activation of Greenpoint Innovations' art plus purpose series, now grace Madrid's visual landscape as they bring awareness to the impact of climate change.
Pictured above is Jorge Rodriguez-Gerada's completed mural, Past, Present, Future, featuring a portrait of Hilda Pérez, a leader of the Indigenous Ashaninka Community and Vice President of ONAMIAP, the    National Organization of Andean and Amazonian Indigenous Women of Peru.  Several more images of the two murals, captured by photographer Fer Alcalá, follow:
Past, Present, Future — in progress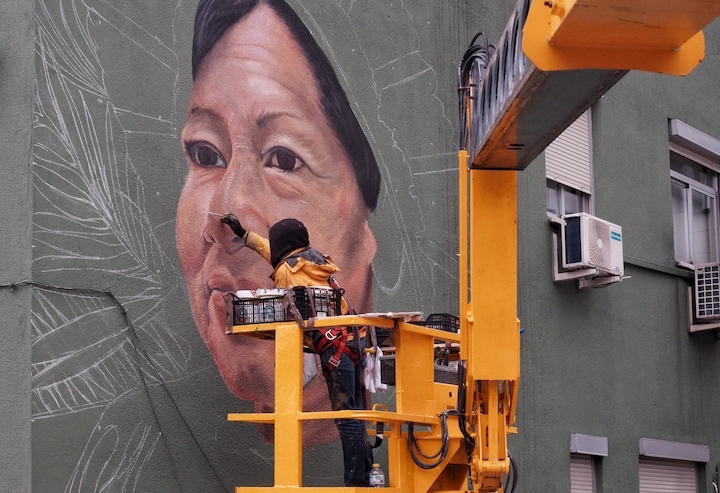 Jorge Rodriguez-Gerada at work on Forest Focus — an eye of Planet Earth with the Amazon rainforest as the pupil and Chile clearly visible as a homage to the official COP 25 host country. The mural shines a light on the opportunity to address natural forest loss as a pathway to climate stability, habitat conservation, and ecosystems preservation.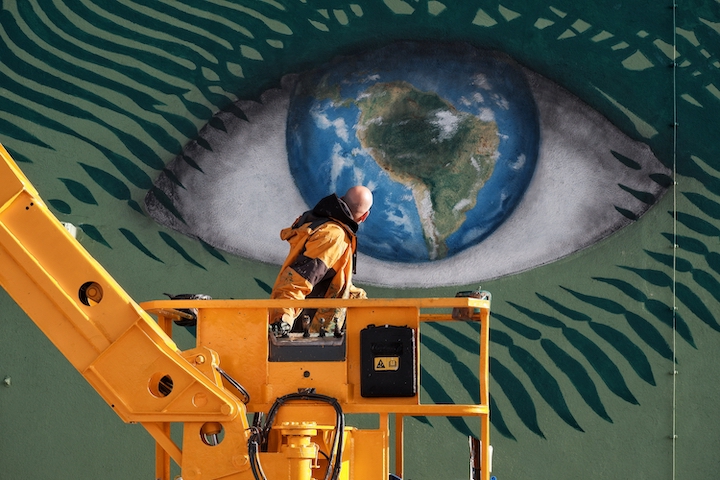 Forest Focus, the completed mural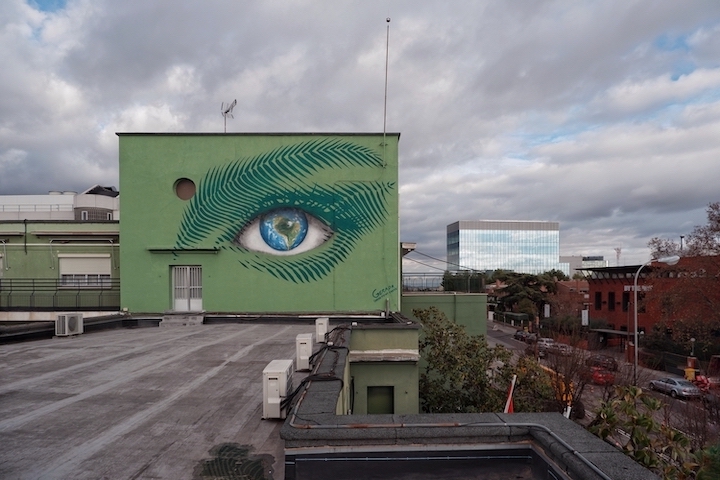 Greenpoint Innovations founder and curator Stephen Donofrio with Jorge Rodriguez-Gerada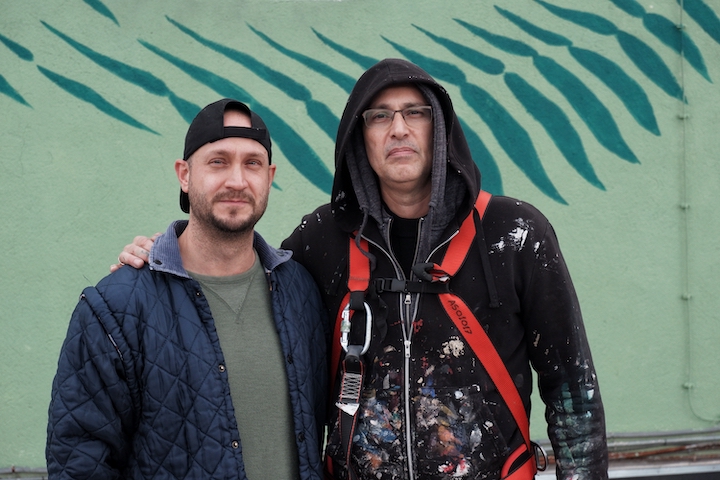 The wall host for the murals is the Occupational Center in Lineal City ( Centro Ocupacional Ciudad Lineal), a center for people with intellectual disabilities.  Aligned with the goals of GreenPoint EARTH, this facility is dedicated to helping people develop professional, personal and social skills.
The project was completed with support from local and global organizations — including the City and Community of Madrid, UNFCCC, National Wildlife Federation International, Arbor Day Foundation and Forest Trends.
Photos: Fer Alcalá