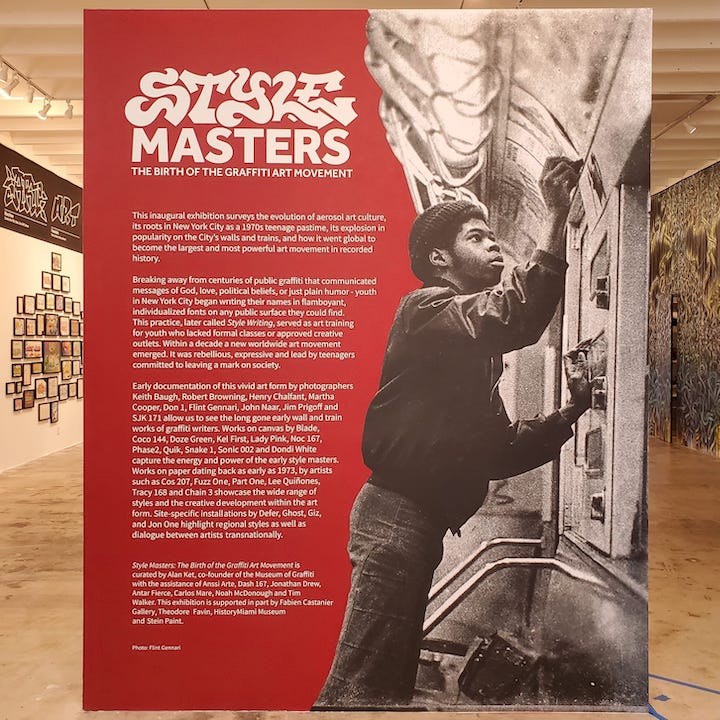 Opening this week in Wynwood, Miami is the Museum of Graffiti, the world's first museum dedicated solely to graffiti art.  Fostering an understanding of the work of the pioneering graffiti artists, who started tagging in the New York subways in the early 1970s, the museum's permanent exhibition, under the curatorial direction of Alan Ket, features paintings, photographs, mixed media sculptures, assorted memorabilia and interactive installations "that will allow visitors to travel through time and learn about the evolution of the worldwide graffiti art movement."
Featured above is veteran all-city writer Charles Henry aka Flip One, captured back in the day by graffiti writer and photographer Flint Gennari.  Several more photos, taken by travel and street photographer Karin du Maire aka Street Art Nomad while previewing the Museum of Graffiti last week, follow:
Museum co-founder and lead curator Alan Ket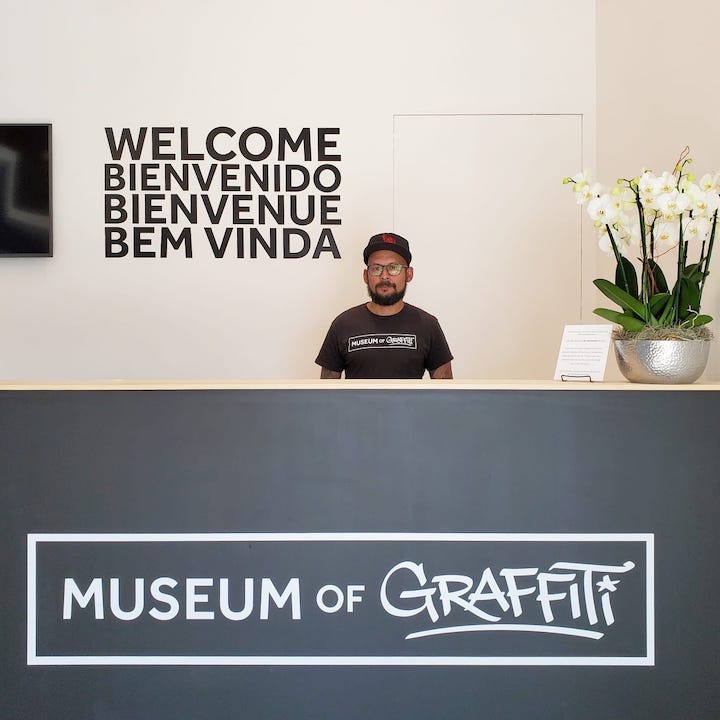 Vintage spray paint cans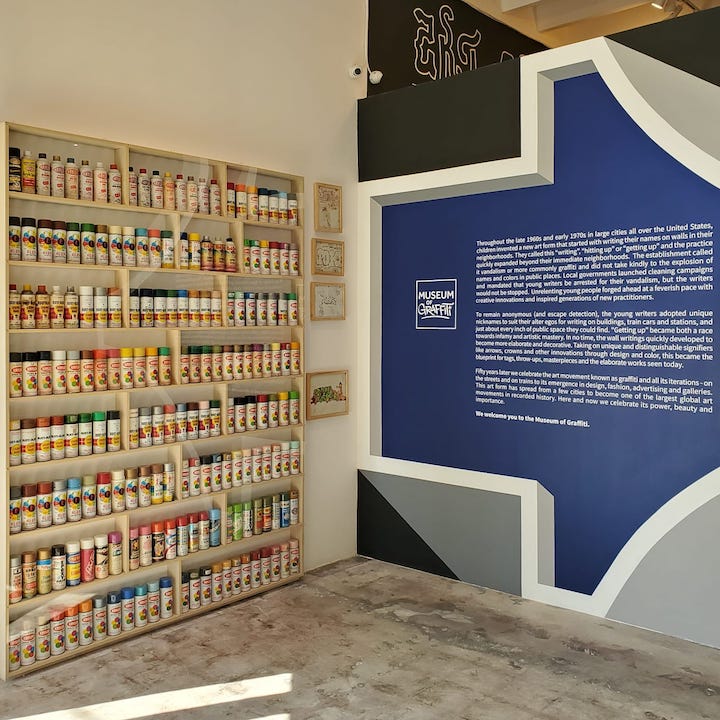 NYC-based writers Ghost aka Cousin Frank and Giz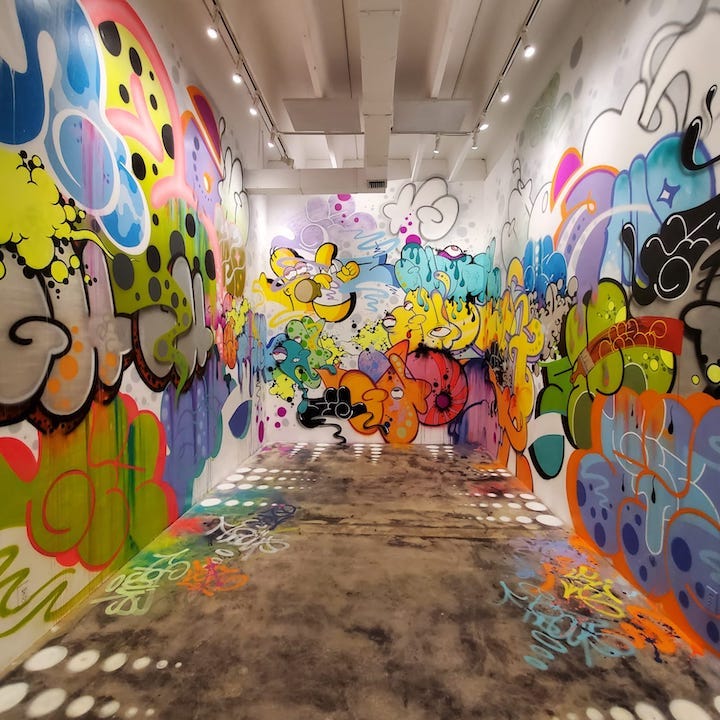 Graffiti pioneers Mare139, Blade, Ero, Sonic Bad and Lady Pink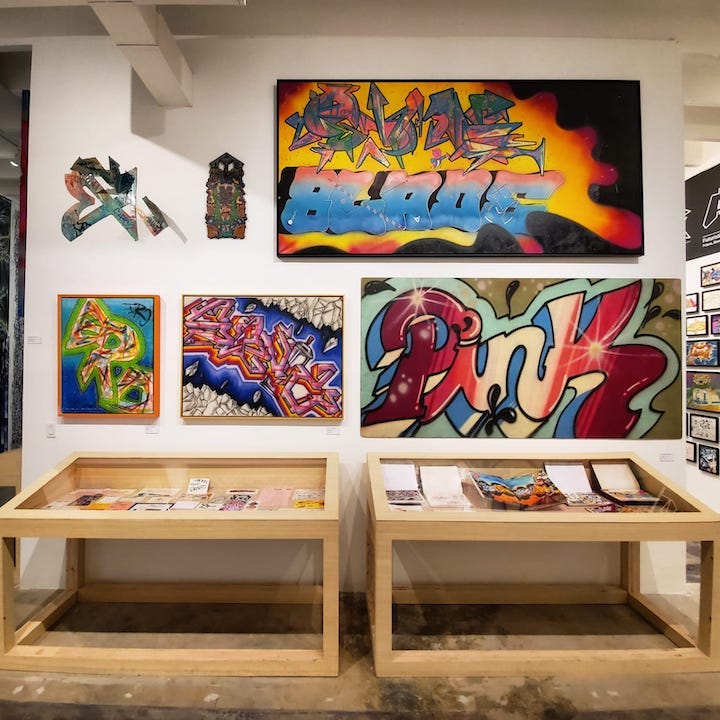 Masters Mare139, Doze Green, Defer and JonOne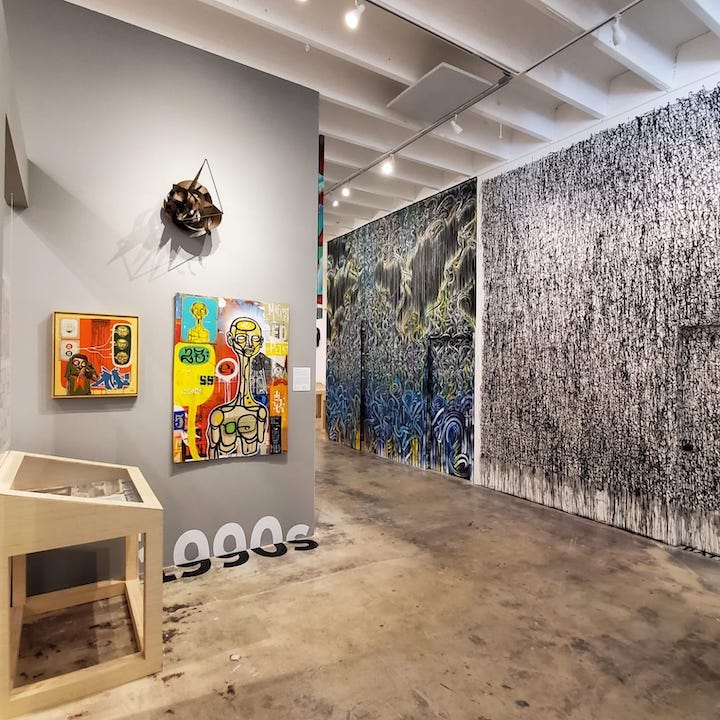 Defer , closer up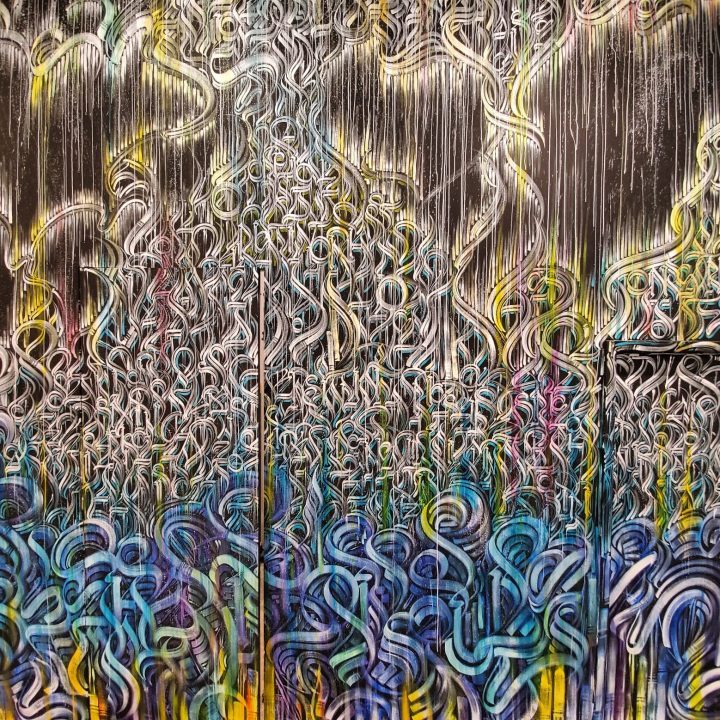 And the branding of the art form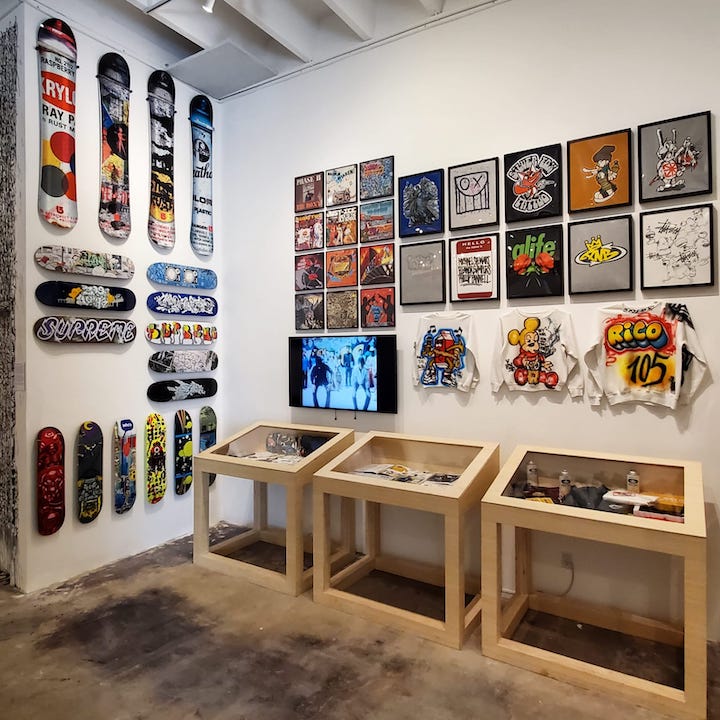 Also featured at the Museum of Graffiti's inaugural exhibition is a special exhibit showcasing works by Amsterdam-based calligraffiti master Niels Meulman a.k.a. Shoe. Open daily, except for Tuesday, from 11am to 7pm, the Museum of Graffiti is located in the heart of Wynwood at 299 NW 25th Street, Miami. And in addition to what is housed and takes place indoors, the exterior boasts a range of rotating murals by first-rate graffiti artists.
Photos: Karin du Maire aka Street Art Nomad