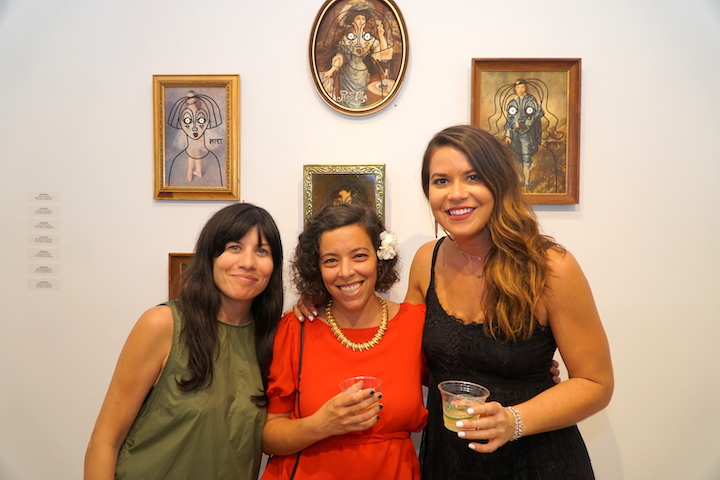 The following guest post is by Lower East Side-based photographer Ana Candelaria
I first discovered Sara Erenthal's work on the Lower East Side several years ago. Last summer, I met Sara at Freeman's Alley, and this past Thursday, I was delighted to view her artwork in a gallery setting.  Pictured above is the Brooklyn-based self-taught artist with The Storefront Project owner Gina Pagano to her left and curator Nina Blumberg to her right. Following are several more photos that I captured at the opening of BACKSTORY this past Thursday evening:
Sara Erenthal with gallery owner Gina Pagano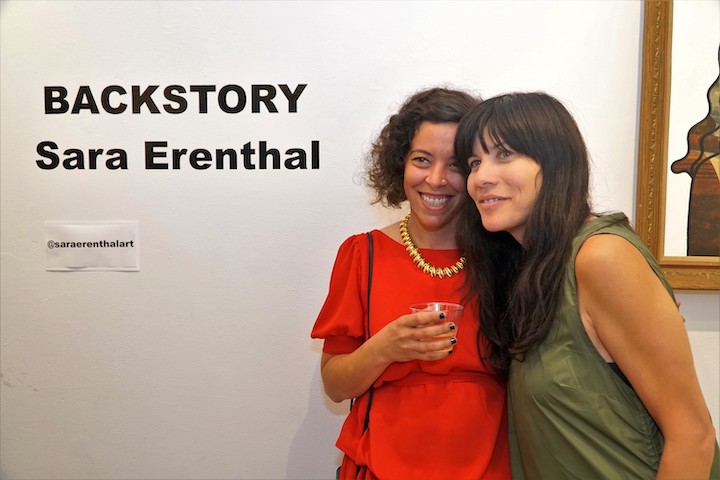 It gets busy!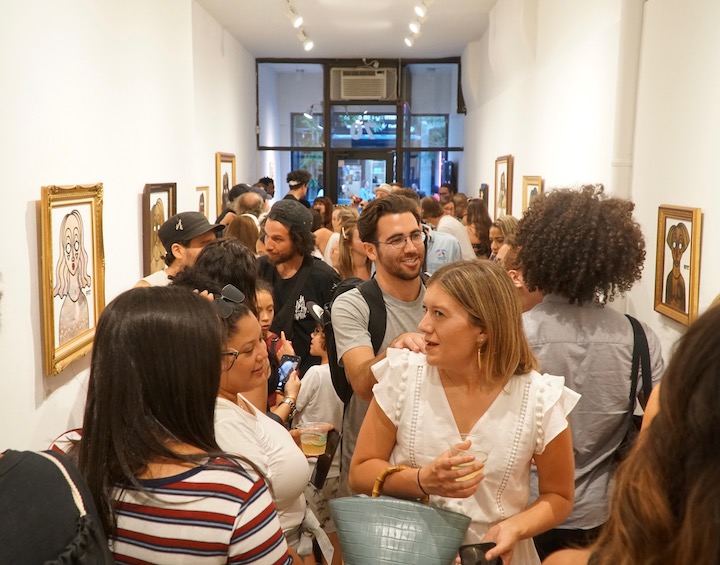 Wendy aka Love from NYC and 0H10 M1ke checking out "Girl Talk," Acrylic on thrift shop painting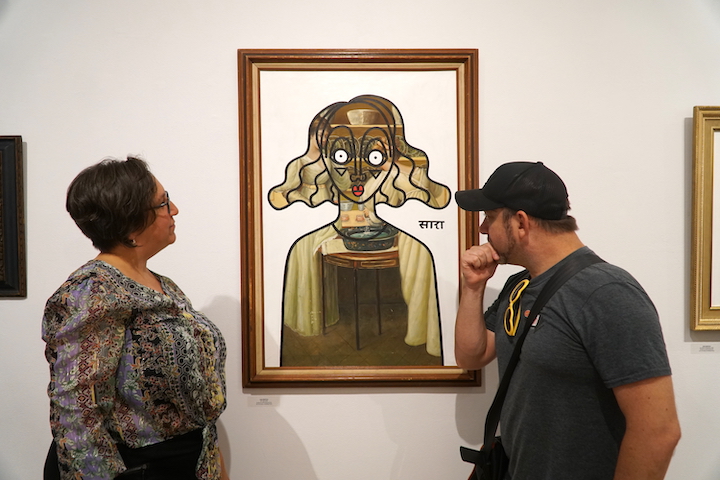 Up Magazine editor T.K. Mills photographing "Emotional Support I," Acrylic on repurposed print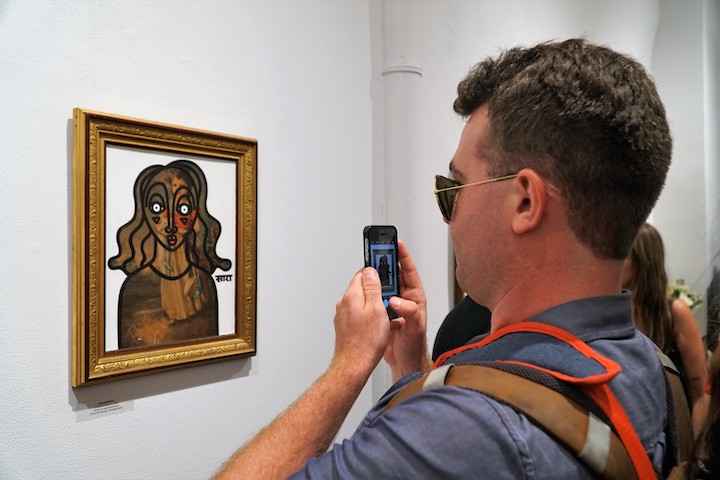 Multimedia artists Ryan Bonilla and Maria De Los Angeles next to "Emotional Support II," Acrylic on repurposed print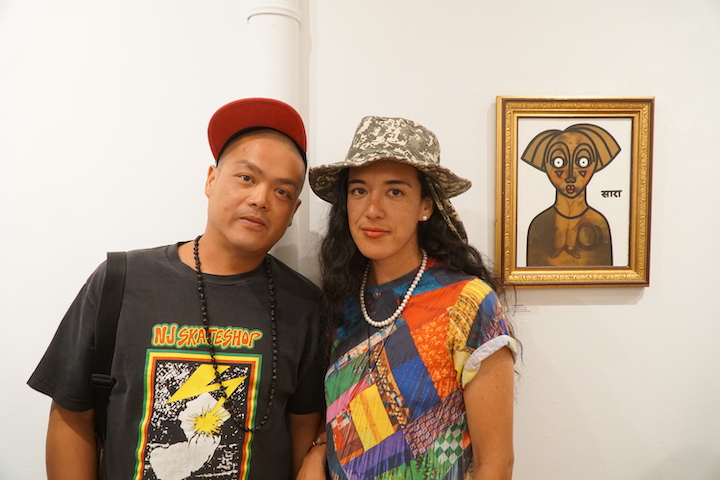 Sara Erenthal with Sandy Zabar and Ira Breite next to "I'm Infatuated," Acrylic on thrifted print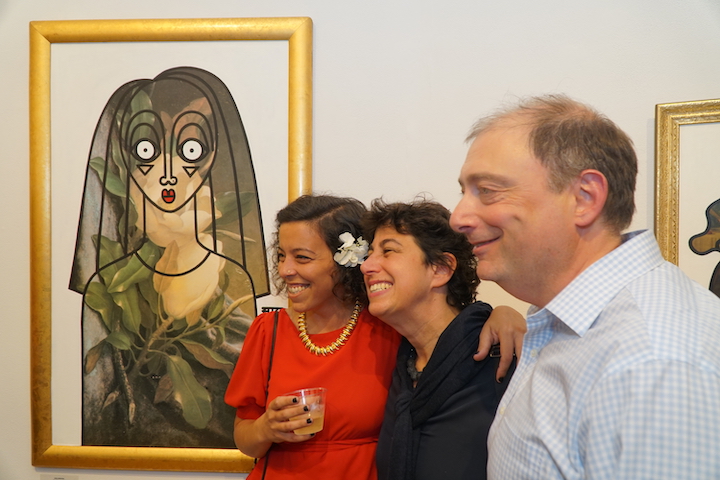 The two Sara's — Artist Sara Lynne Leo with Sara Erenthal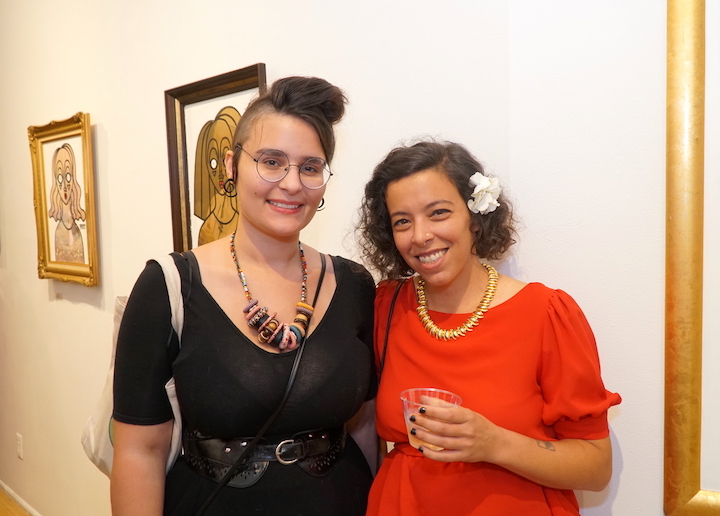 The overflowing opening reception crowd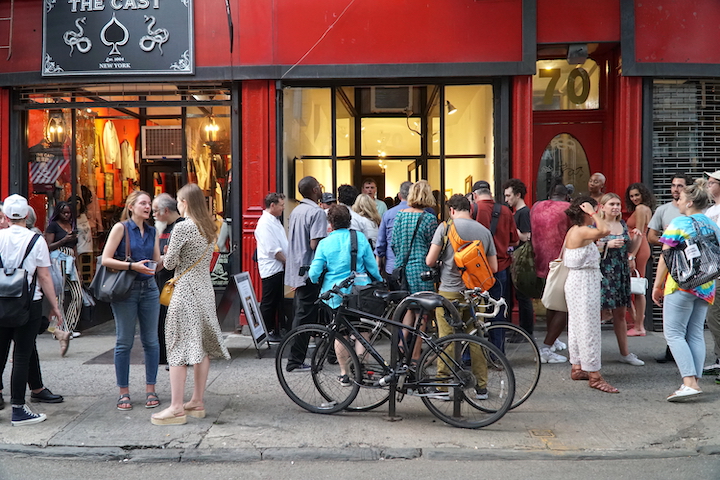 BACKSTORY continues through August 18 at The Storefront Project, 70 Orchard Street, Tuesday- Sunday 1-6pm.
Photos: Ana Candelaria