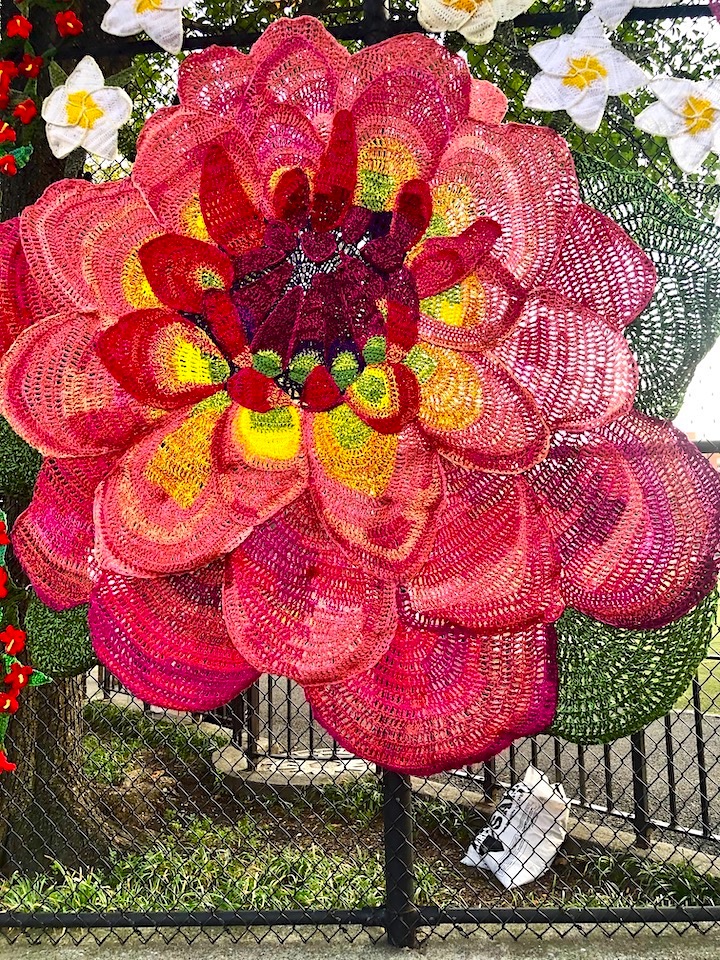 Located on 120th Street and Park Avenue in East Harlem, Eugene McCabe Field is now home to two tantalizing public art installations.  Featured above is a close-up from local fiber artist Naomi RAG's 12 x 24 foot mural fashioned from yarn.
A larger segment of the mural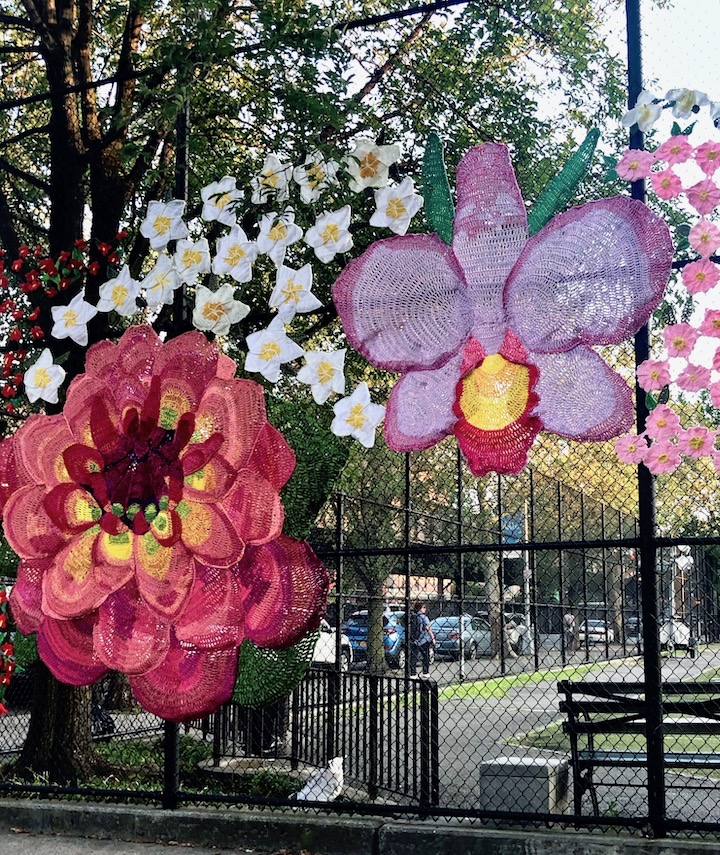 The mural, La Flor De Mi Madre, in its entirety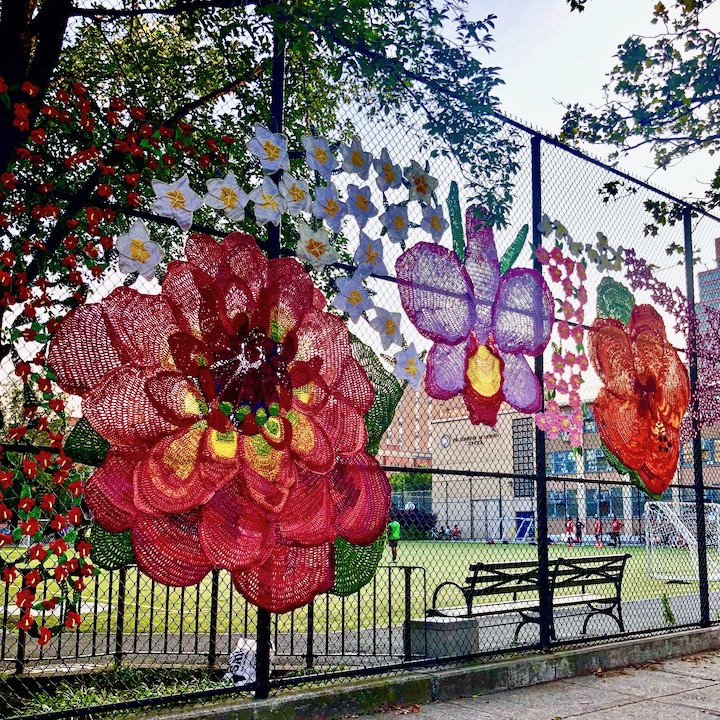 Harlem-based Capucine Bourcart, Eat Me!, a photographic mosaic of approximately 1,500 printed metal square pictures of local healthy food — asking to be eaten!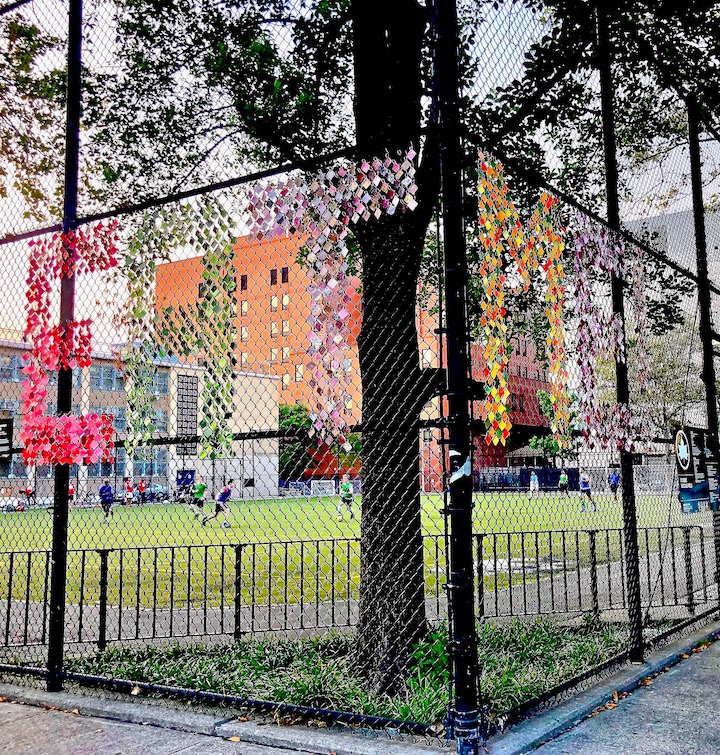 Photos captured at dusk in the heat by Lois Stavsky
Note: Hailed in a range of media from WideWalls to the Huffington Post to the New York Times, our Street Art NYC App is now available for Android devices here.