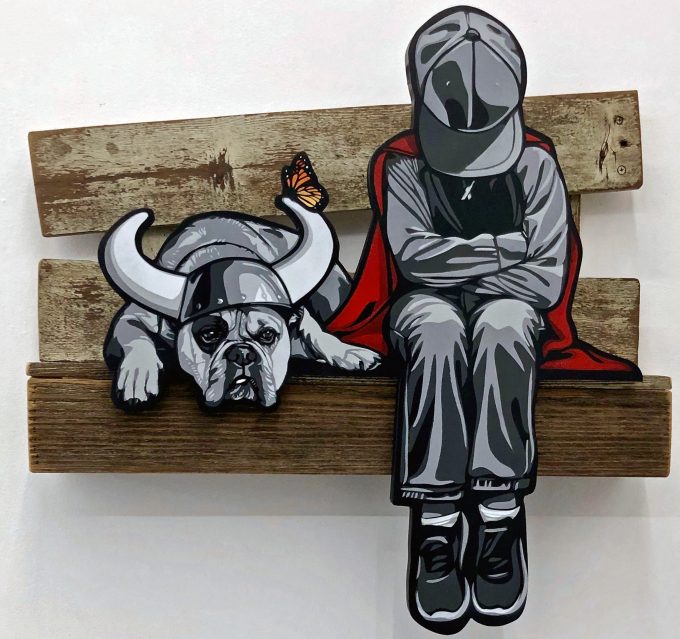 Continuing through April 28th at Hashimoto Contemporary on Manhattan's Lower East Side is "Spotlight: Stencil," a thoroughly delightful exhibition featuring a range of works by several outstanding artists celebrated for their stylish stencil art. Pictured above is the work of multidisciplinary artist Joe Iurato, whose infectious aesthetic has graced many public spaces here in NYC and beyond. Several more images from "Spotlight: Stencil," follow:
UK-based muralist and  screenprinter Eelus, The Great Unknown, Aerosol  and silver leaf on panel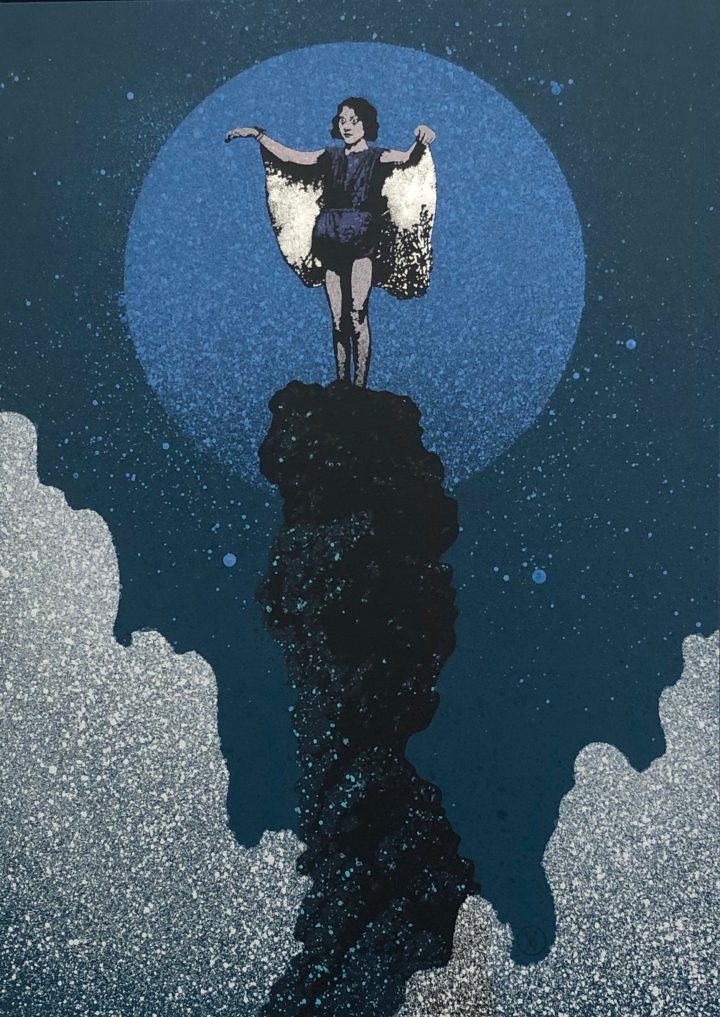 UK-based Penny, Illusions of Grandeur, 2 layer hand-cut stencil, spray painted onto a 10 Pound note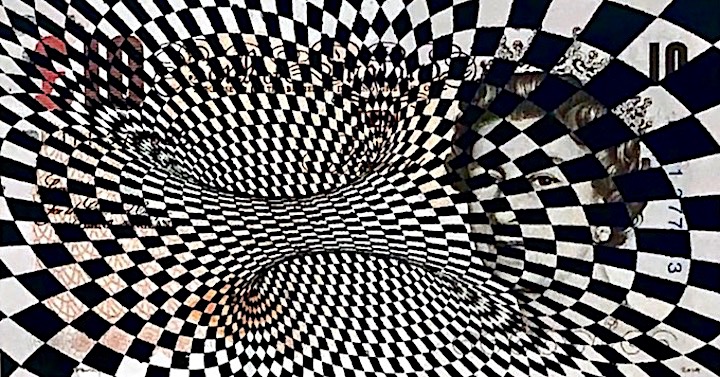 Colorado-born Mando Marie, Been Both Ways, Acrylic and aerosol on paper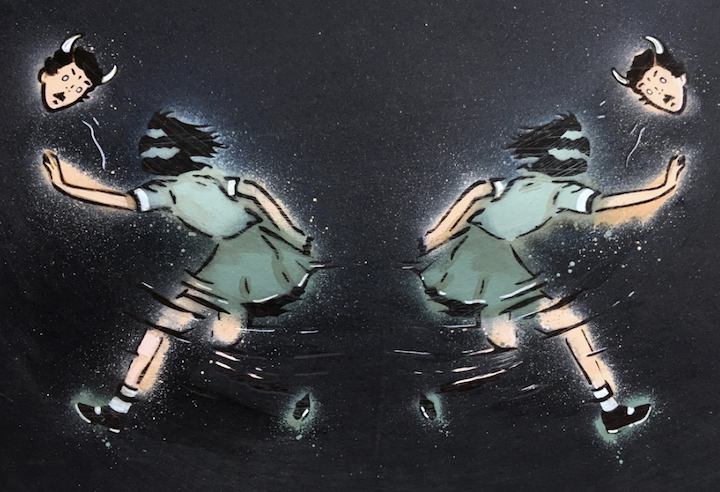 Austro-French duo Jana & JS, La Femme Aux Fleurs, Acrylic, spray paint and stencil on wood assemblage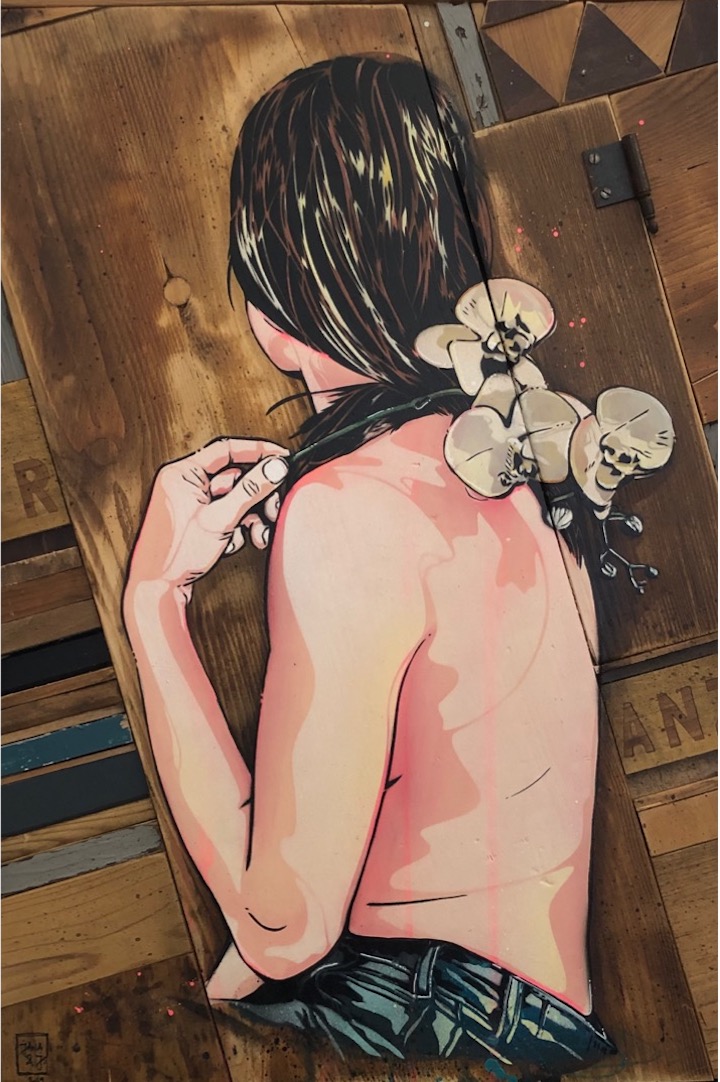 Anonymous French artist OakOak, Orange's Revanche, Spray paint and acrylic on palette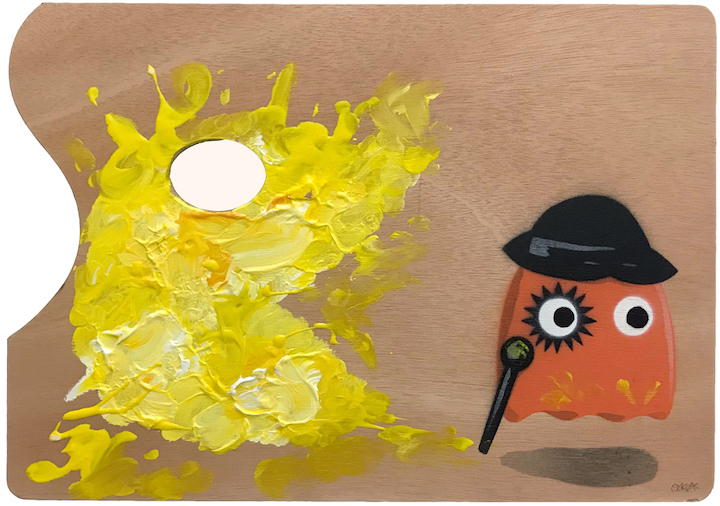 Located at 210 Rivington Street on the LES, Hashimoto Contemporary is open Tuesday – Saturday, 10AM to 6PM.
Photos of artworks: 1-3 & 5 Lois Stavsky; 4 & 6 Courtesy the gallery