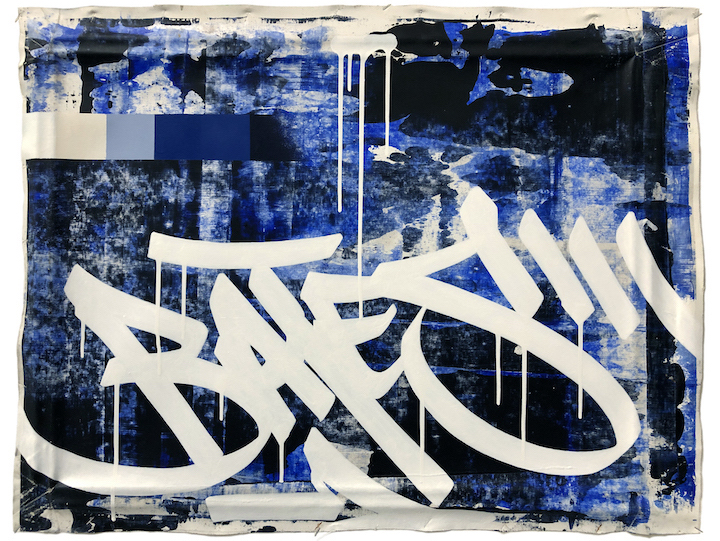 Emerging in the mid-80's as one of the most prolific writers in his native Copenhagen, Bates has since made his mark across the world. With his swooping patterns, vibrant abstract shapes and masterful manipulation of letters, he has attained legendary status. Here in NYC to celebrate his birthday, he has graced the Lazy Susan Gallery with a selection of works fashioned largely with spray paint, acrylic and roller paint. Several more images from his solo exhibition Bates New York Bash— that opens tonight and will remain on view through Thursday — follow:
Bates on Blue with Yellow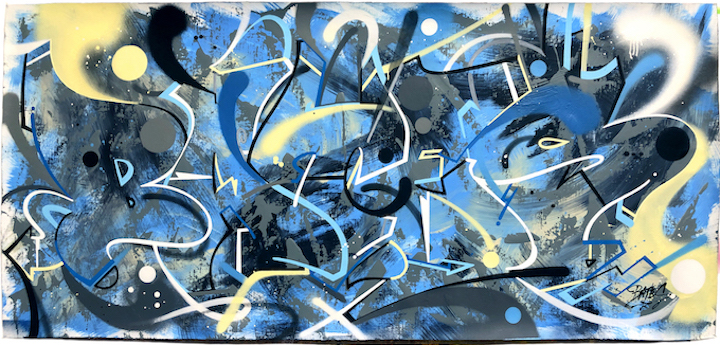 Bates with Gold Outline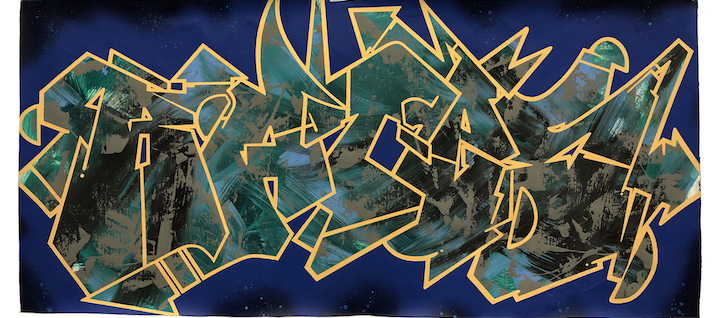 Camoflauge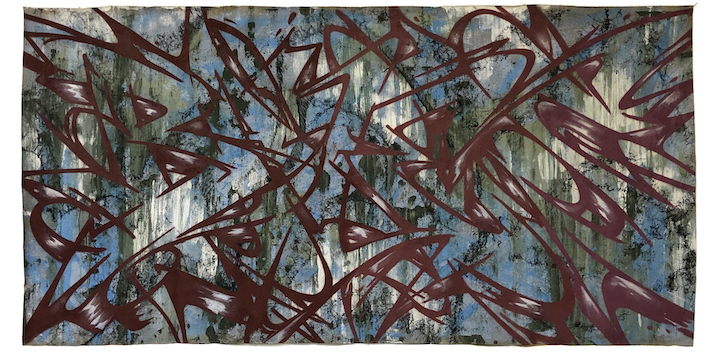 You can meet the Great Bates and celebrate his birthday with him tonight — starting at 6pm — at Lazy Susan Gallery, 191 Henry Street, on Manhattan's Lower East Side.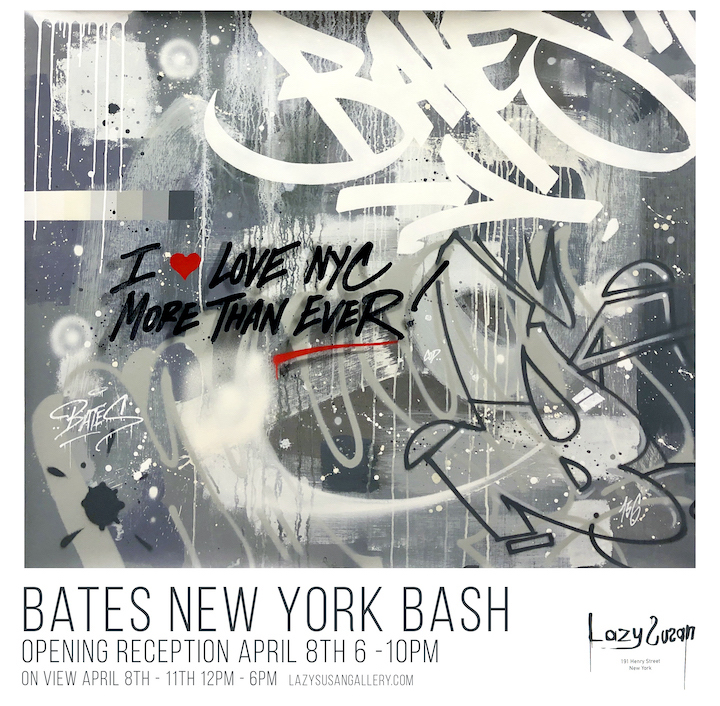 All images courtesy Lazy Susan Gallery