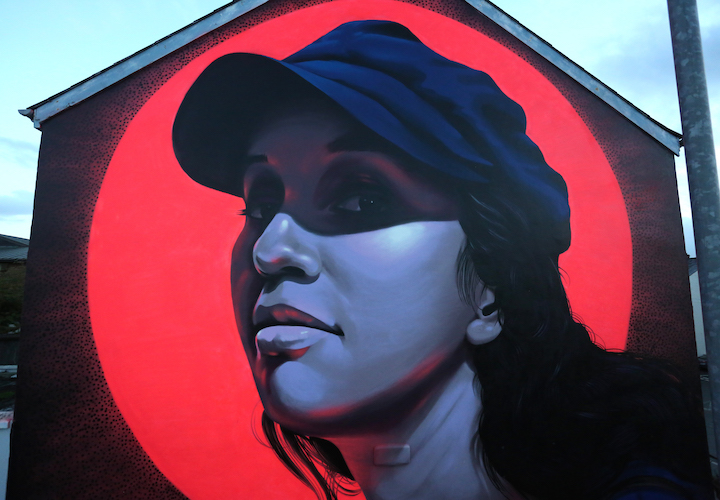 A masterful painter, tattoo artist and portraitist, Scottish artist Mark Worst has fashioned — in a range of spaces — extraordinary portraits blurring the line between street art and fine art. Featured here are several he painted within the past several months:
Portrait of the artist's "Lady" —  painted in Derry, Northern Ireland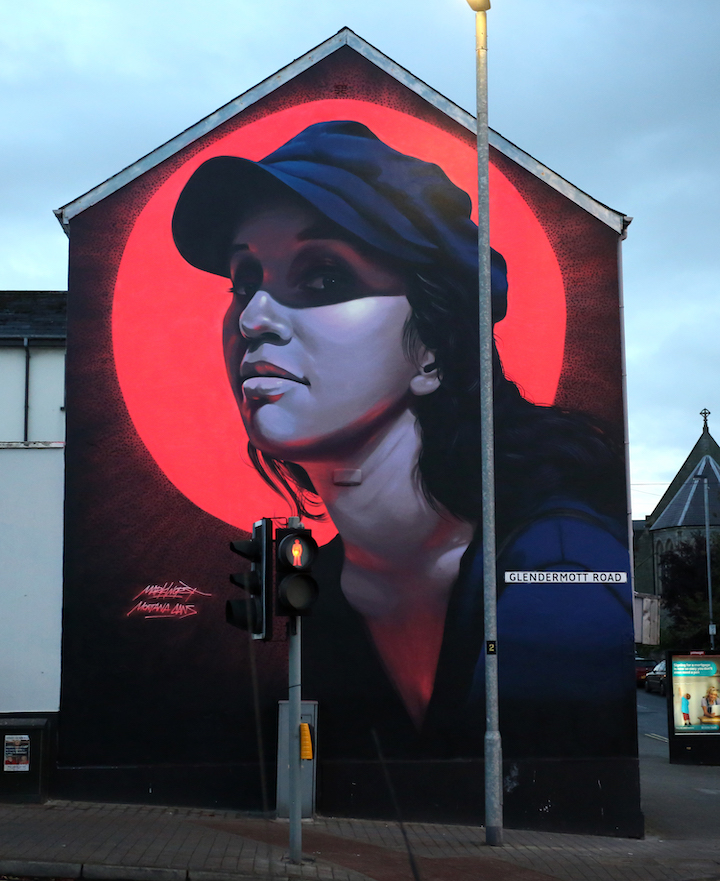 Portrait of Action Bronson — painted in Leith Docks, Scotland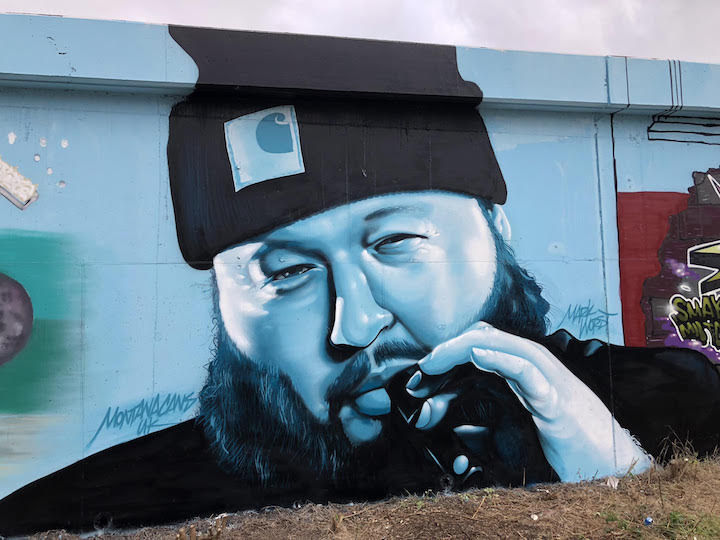 Portrait of  the artist's "mate" — painted in Paisley, Scotland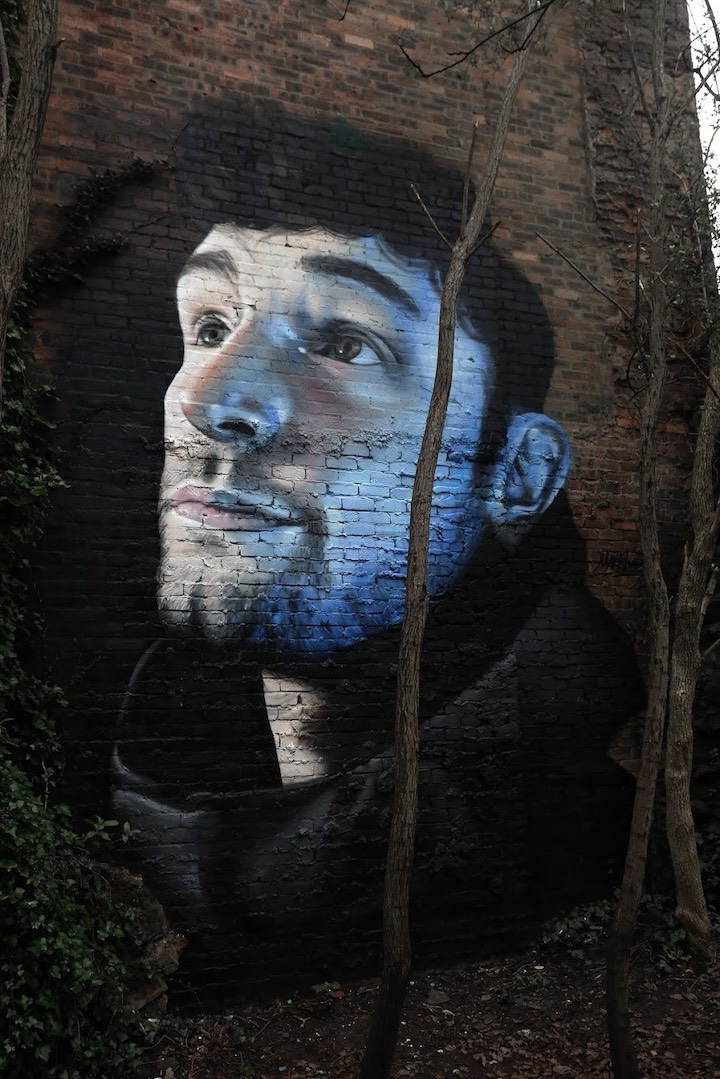 Indoor commission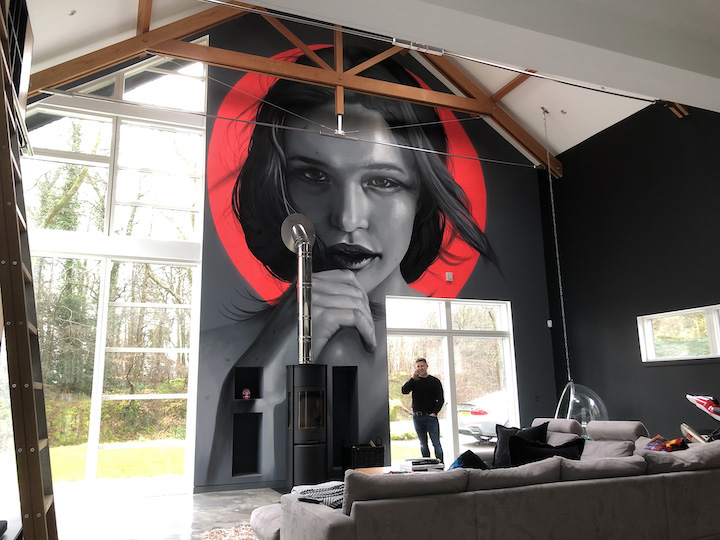 Sponsored by Montana Cans UK, Mark Worst will soon be on holiday in NYC, where he is seeking opportunities to network with other artists. The artist can be contacted at markwrst@gmail.com.
All photos courtesy of the artist