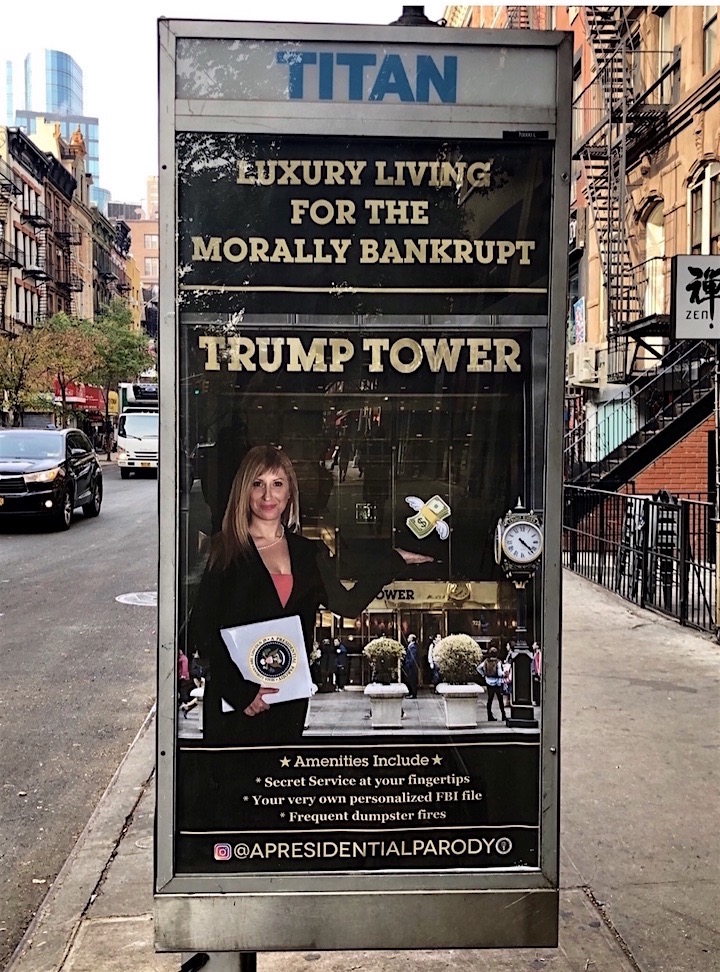 In a nation where the American dollar seems to matter more than the American life, native New Yorker creative Maia Lorian in collaboration with veteran NYC street artist Abe Lincoln Jr. have released A Presidential Parody, an ad campaign addressing our nation's misplaced priorities. 
A variety of advertisements — reflecting Trump's "all American" values — can be found throughout NYC from the Lower East Side to the Upper West Side. Featured above is a satirical ad for Trump Tower. Several more follow:
Ivanka's Sweatshop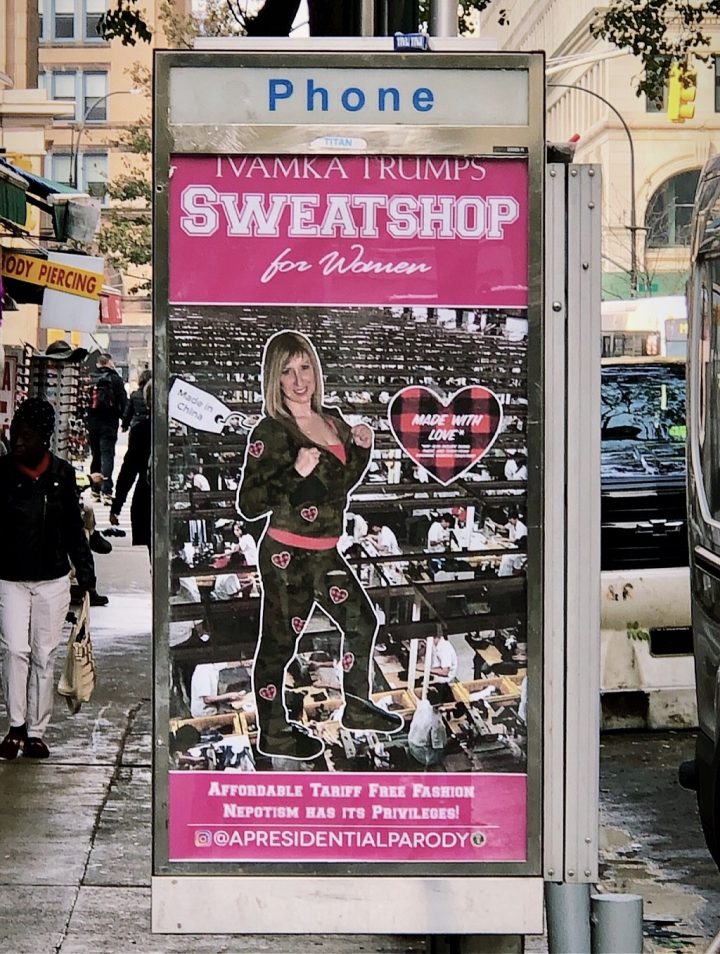 Trump's Bistro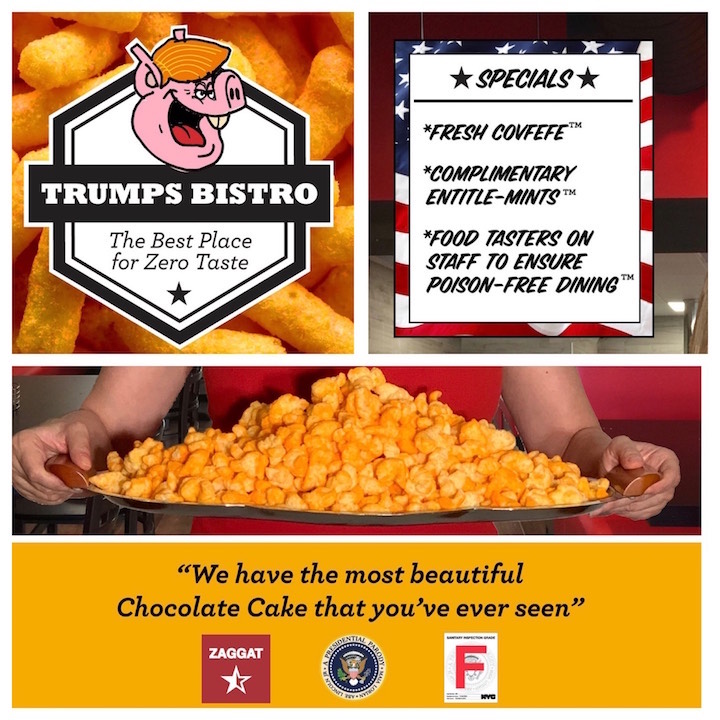 On the streets or Manhattan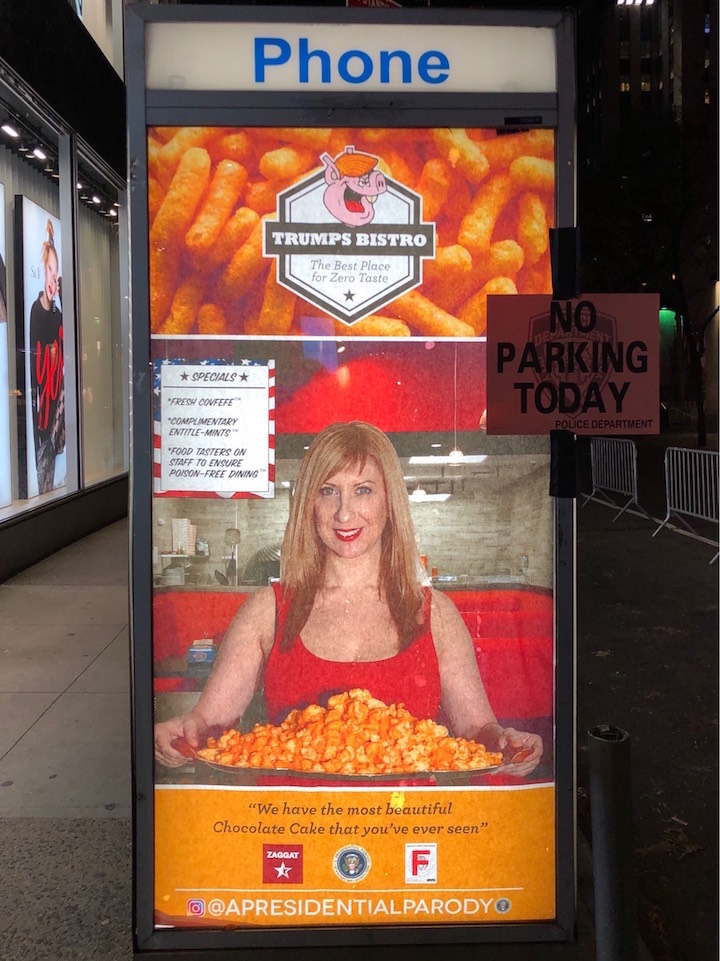 The Miss Oligarchy Pageant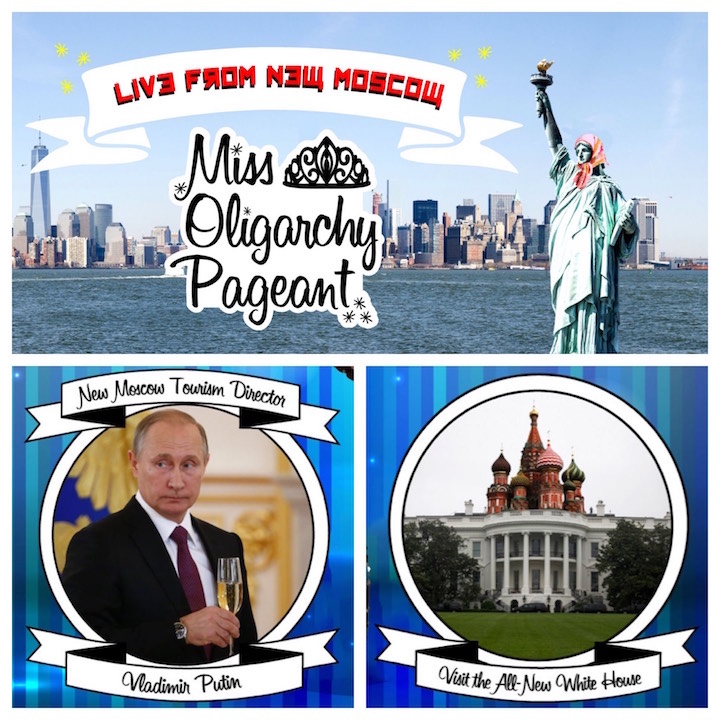 On the street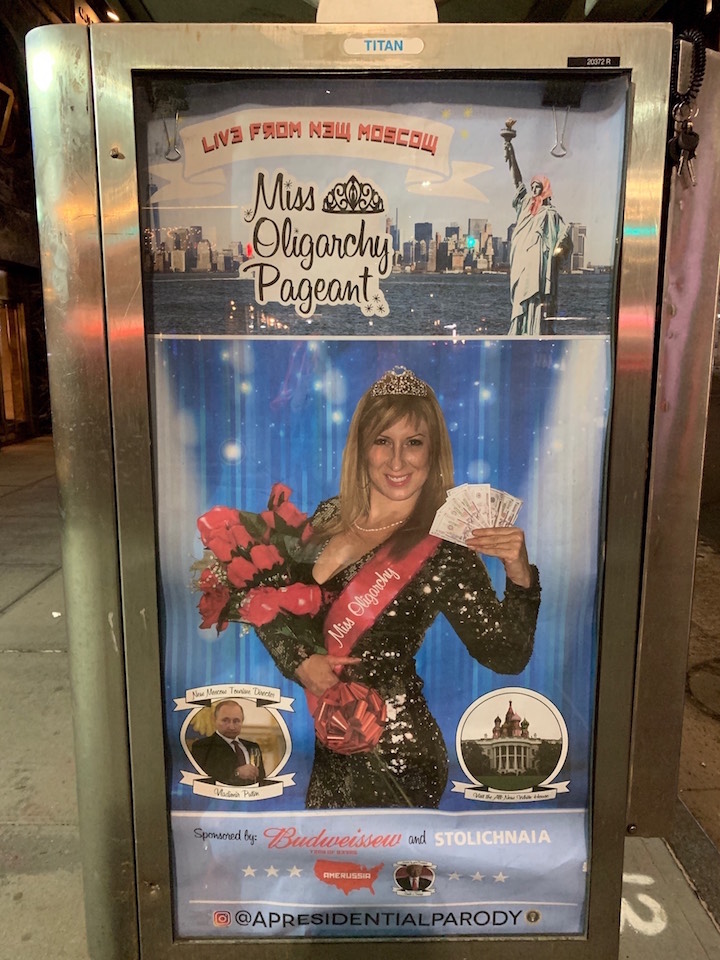 All four posters have been added to the permanent collection of Poster House, the first museum in the nation dedicated to the art of the poster. 
With a background in comedy and improv, Maia Lorian has been featured in a range of productions including: Flight of the Conchords (HBO), The Onion News Network (IFC), a plethora of college humor videos that have gone viral and a series of films by cult filmmaker Mike Kuchar.  She has also worked as a performance facilitator for Marina Abramovic's piece Generator and has been featured on Saturday Night Live.
Abe Lincoln Jr. is a veteran street artist whose work has been featured in the Cooper-Hewitt Design Triennial. He is also a co-founder of the Resistance is Female art collective which was featured in Milton Glaser's latest book The Design of Dissent. His work has been shown alongside other early street art contemporaries such as Swoon, Michael Defeo, and Ron English. He has collaborated with such brands as: Star Wars, Converse, Mad Magazine, and Kid Robot. 
You can contact the talented duo at apresidentialparody@gmail.com
All photos courtesy the artists