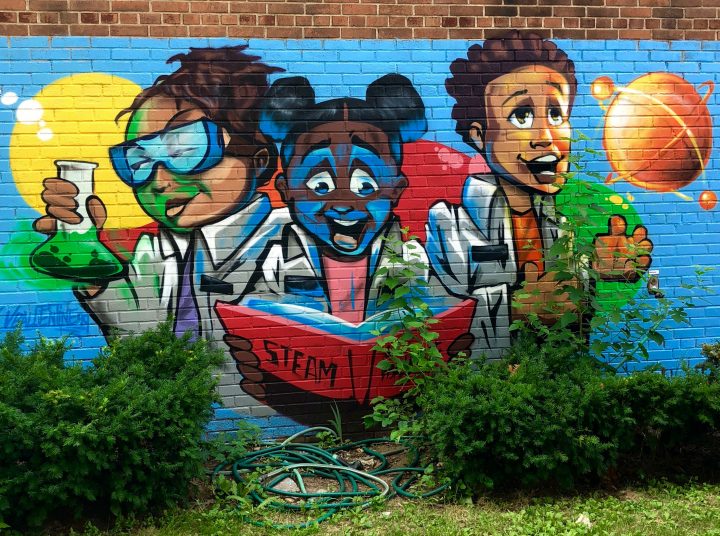 When the students return tomorrow to PS9 — a public elementary school in Prospect Heights, Brooklyn — they will be greeted not only by their friends and their teachers, but, also, by a delightful array of murals fashioned by a wonderfully eclectic mix of artists. Curated by Jeff Beler, the STEAM Mural Project is a model of community arts engagement. While visiting the school, I had the opportunity to speak to Jeff.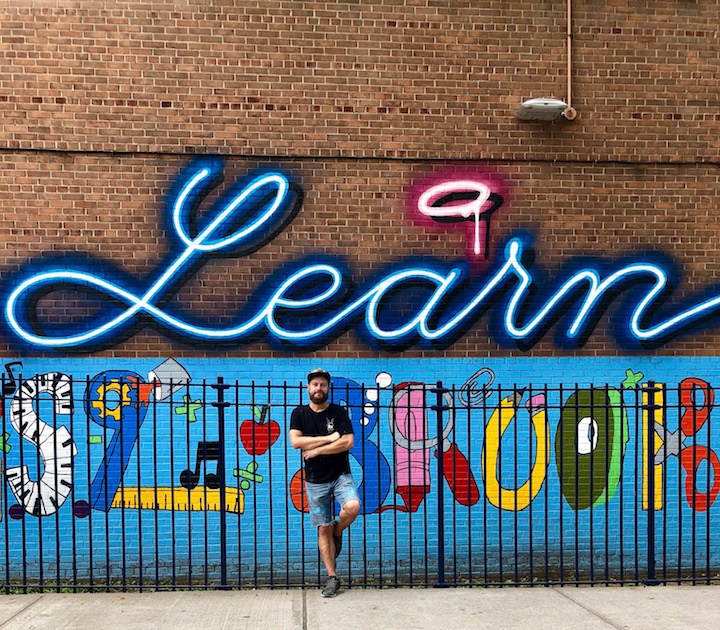 Can you tell us a bit about the background of this project? What initially prompted you to organize the STEAM Mural Project?
Last October while I was installing the nearby Underhill Walls, a local neighbor stopped by and told me about the recent death of Clara Ely, a six-year old girl who had been a student at PS 9. I thought it would be a great idea to create some kind of outdoor memorial as a tribute to her. When I approached the principal of the school, Sandra D'Avilar, with my concept, she enthusiastically approved. And then this past spring a group of artists came together and created a series of murals celebrating Clara's life. That was the beginning!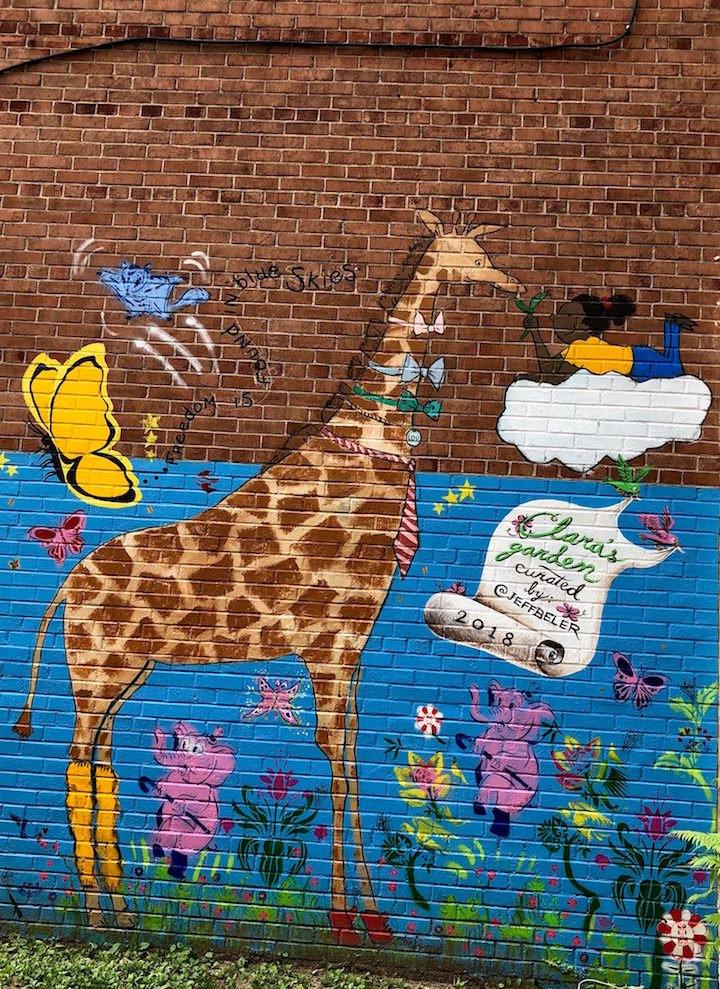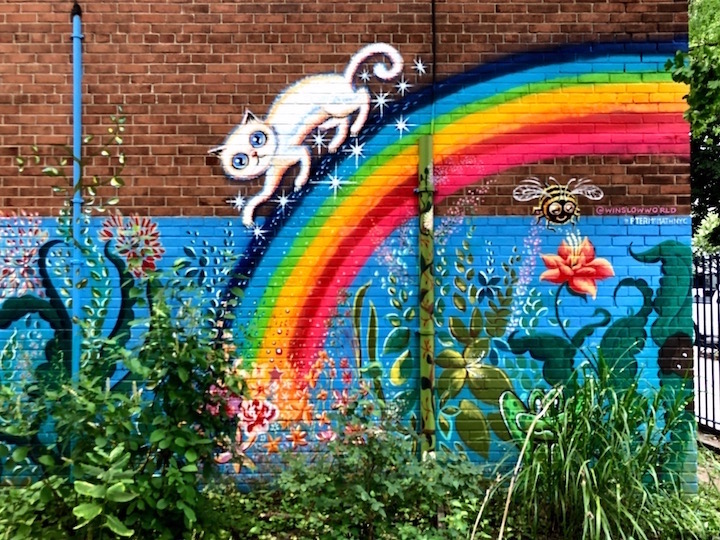 How did it the mural project expand from "Clara's Garden" into something as extensive as what is happening now?
At the end of May, I was approached by PS 9 parent, Mike Tilley. He, along with other members of the local community, loved what we had done and encouraged us to continue what had been started.
And so when did the STEAM Mural Project officially begin?
It kicked off in June with 5th graders — under the supervision of  PS 9's Visual Arts teacher — painting alongside Chris RWK and Zimad.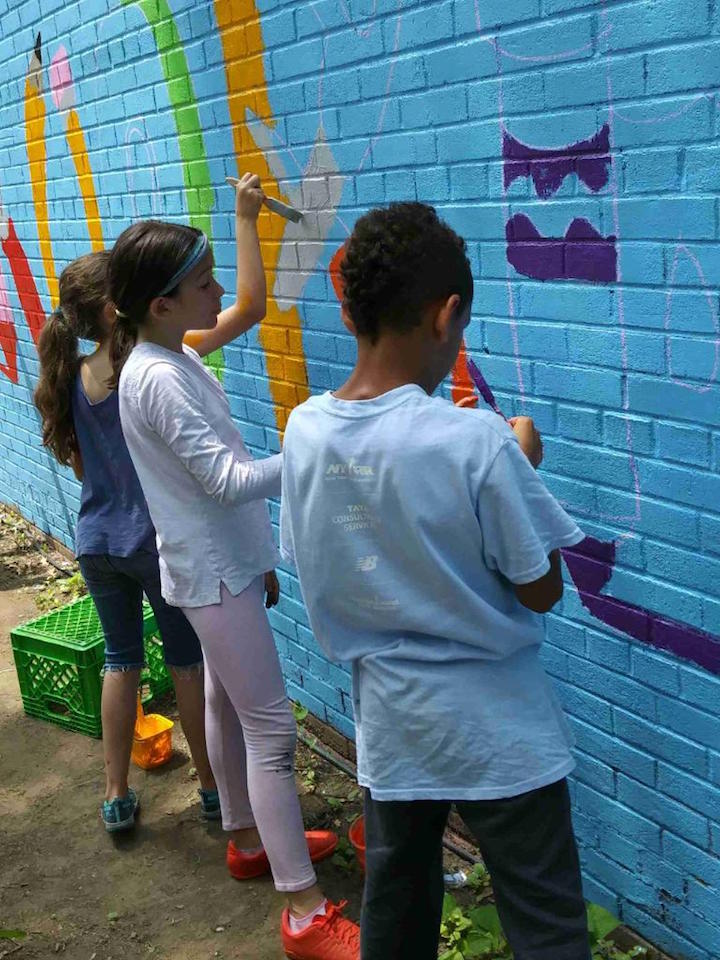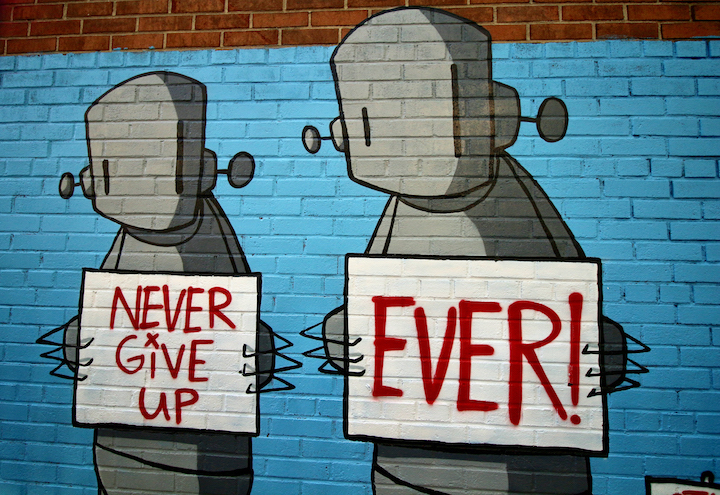 You've been working pretty much non-stop since the project began. What is it about the STEAM Mural Project that so engages you? 
I love kids, and I love art. I love how art communicates.  I've lived in this community for 13 years and curating this project gives me an opportunity to give back to a neighborhood that has given me so much.
You involved 75 artists in the STEAM Mural Project. How did you connect with so many?
Some are friends; others were suggested by friends, and several connected with me through Instagram. They saw what was happening, and they wanted to be a part of it.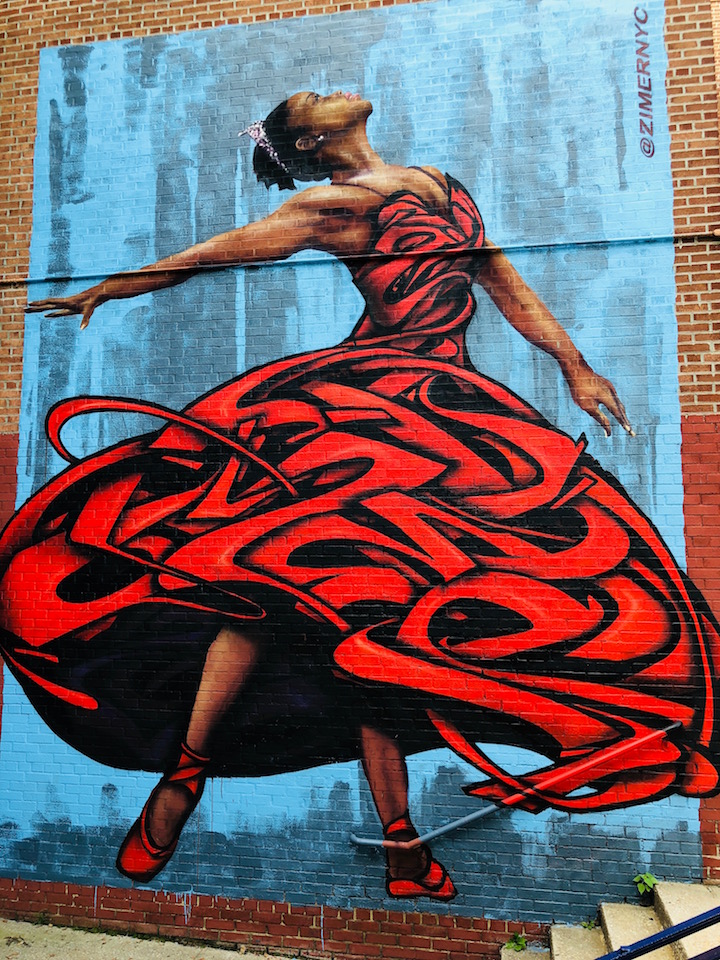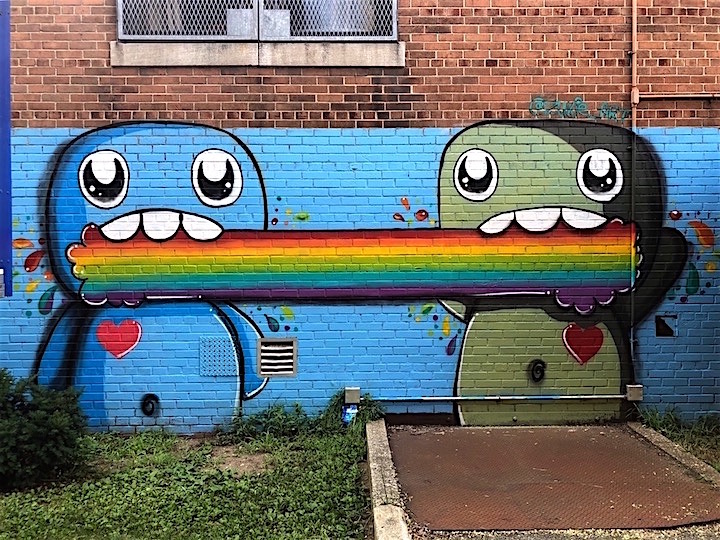 What have been some of the challenges you've faced in seeing this project through?
Because the community has been so supportive, the challenges have been minimal. Among them was making sure that all of the supplies — especially the ladders that were needed — were at hand.  Coordinating schedules was, also, a challenge, as was dealing with the unpredictable, sometime stormy, weather.
The local community seems to have been wonderful in terms of its enthusiasim and support!
Yes! It's been 100% fantastic. People are forever saying, "Thank you!"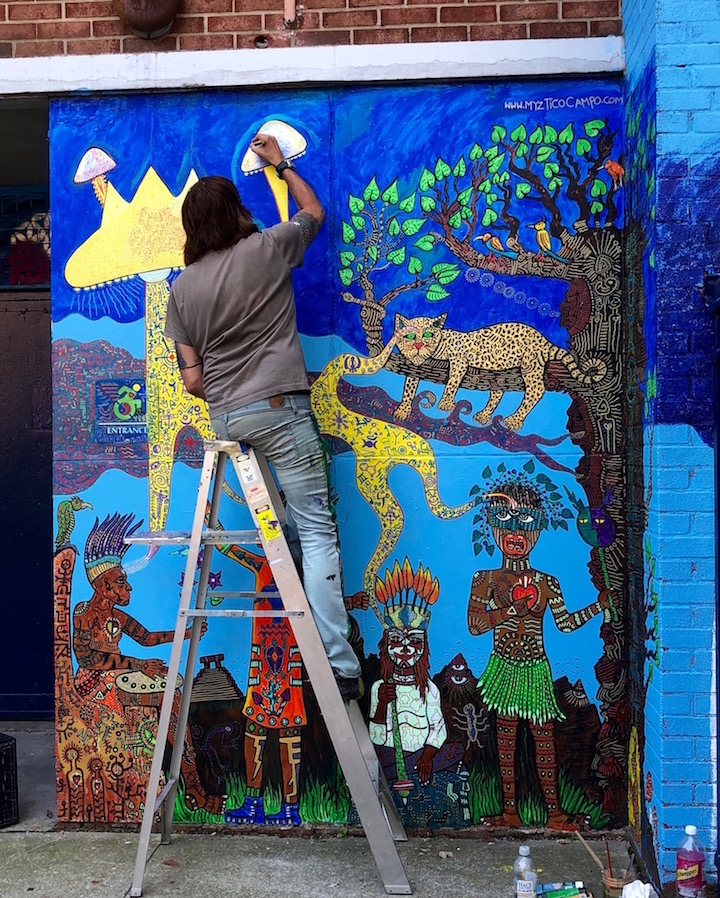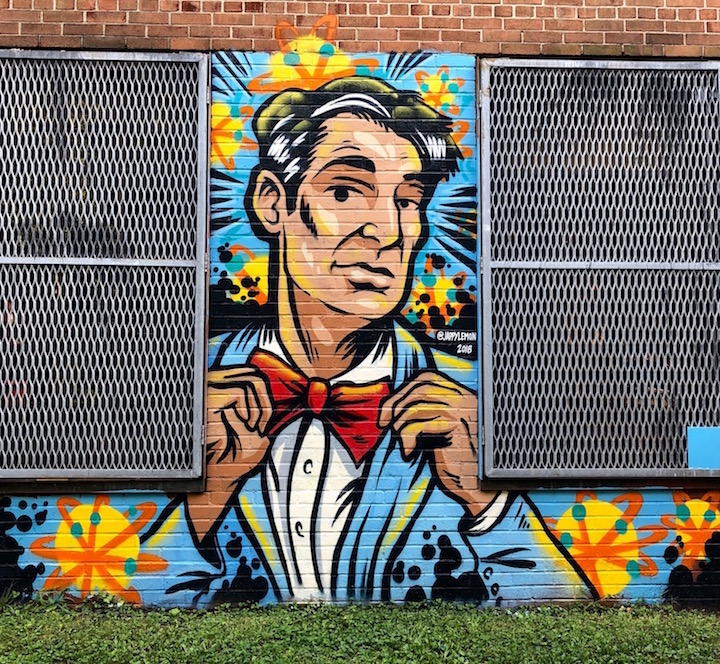 What's ahead for the STEAM Mural Project?
Plans are now underway for a carnival that will take place on the grounds of PS 9 on Saturday, September 22. There will be DJ's and live music and a chance for the entire community to meet and greet the artists. And a special reception will be held at 2:00 for the official unveiling of Zimer's portrait of Sierra Leone native and war survivor and Dutch National Ballet soloist Michaela DePrince with her sister in attendance.
And what about you? What's ahead for you?
I'm involved with the upcoming Chile Pepper Festival that will take place at the Brooklyn Botanic Garden on September 29th. I'm curating the next edition of Underhill Walls that will be installed in mid-October. I'm also organizing a mural project for PS 316 on Classon Avenue and Park Place.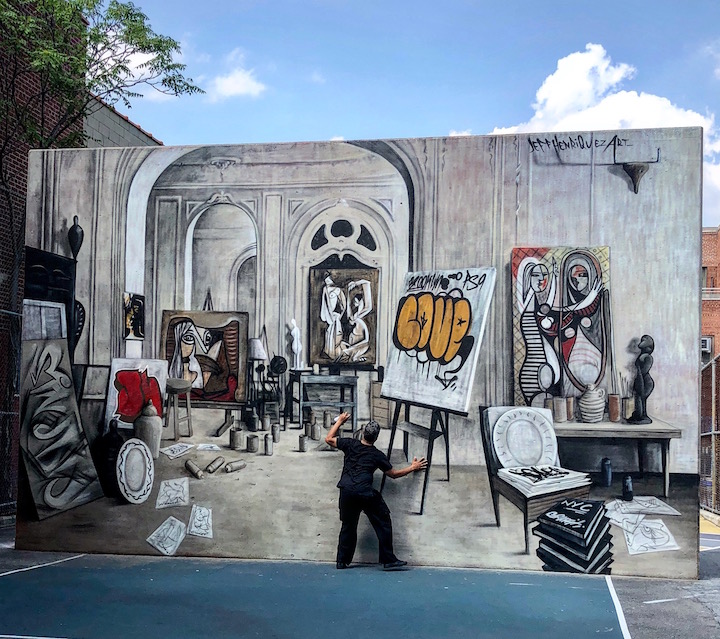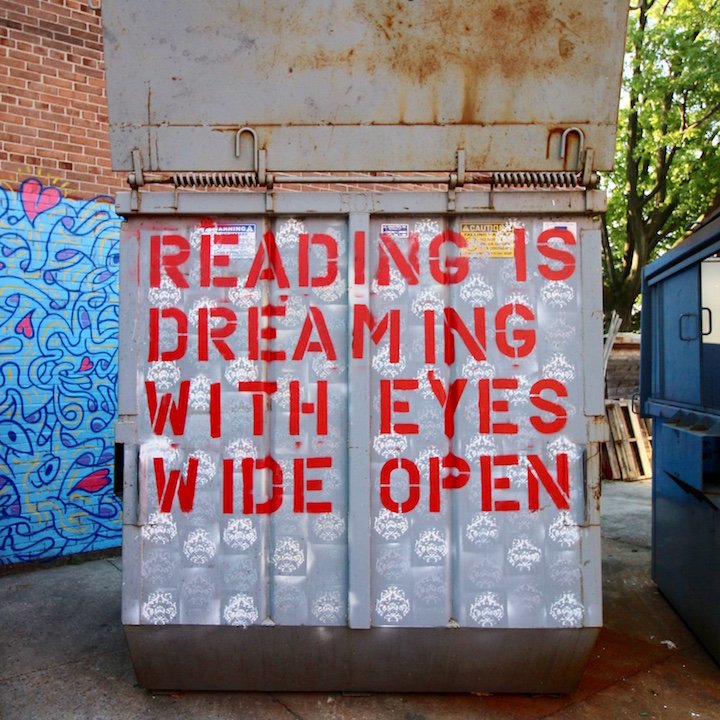 It sounds wonderful! Good luck with it all!
Images:
Charrow and Sean Slaney
PS 9 5th graders at work
Subway Doodle with a fragment of Fluidtoons on left
Photo credits: 1-4, 8-11 Lois Stavsky; 5 & 7 Jeff Beler, and 6 & 12 Rachel Fawn Alban