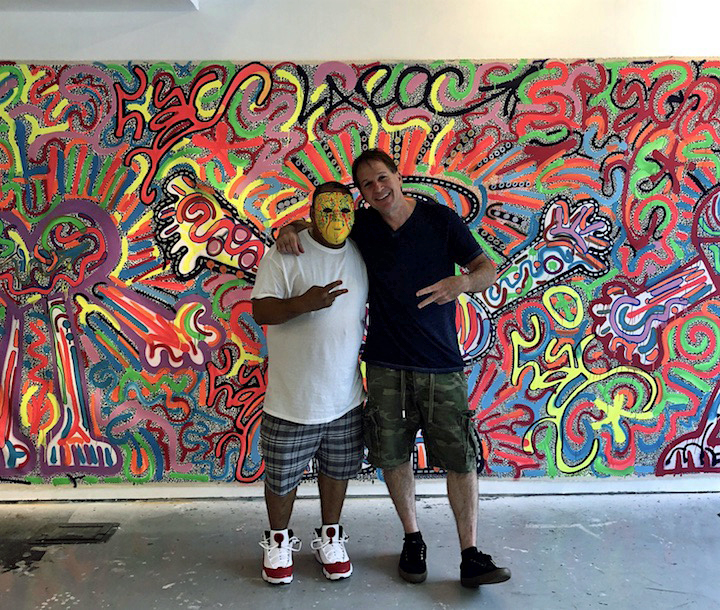 Brimming with exuberant energy and stylishly striking images, HIGH & TIGHT, LA2's solo exhibition, is a cause for celebration.  Proclaimed by Keith Haring — with whom he had collaborated in the 80's — as the "Graffiti King of the Lower East Side," LA2 is tighter than ever. Pictured above is LA2 standing next to the exhibit's curator and gallerist, Jonathan Satin. Several more images captured while I visited the space at 198 Allen Street on Manhattan's Lower East Side follow:
Installation of several canvases, sneakers, skateboard deck and more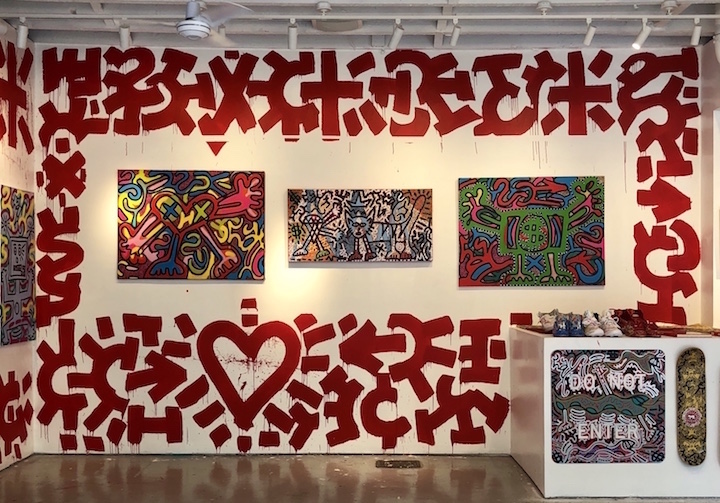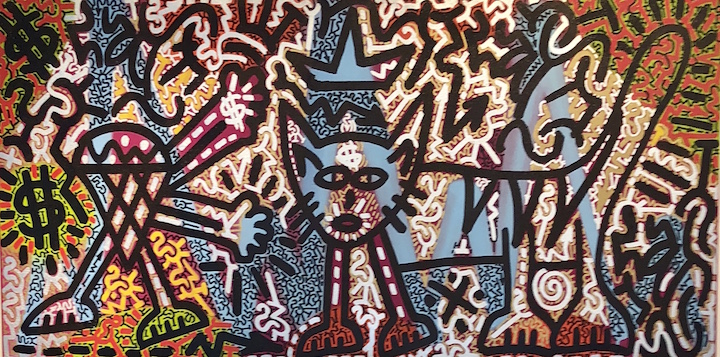 Several more artworks and memorabilia reminiscent of LA2's collaborations with Keith Haring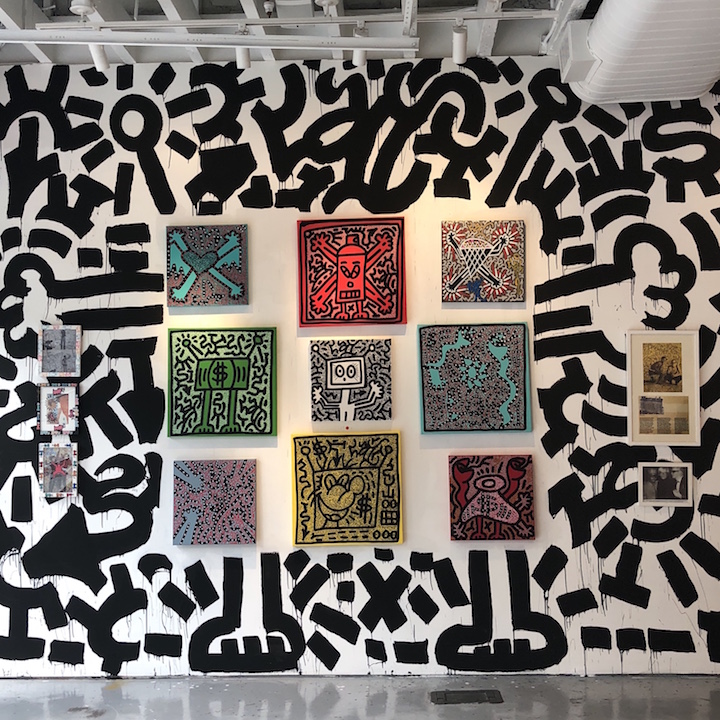 Canvases, repurposed traffic sign, skateboard deck, guitar and collaboration with London-based Stik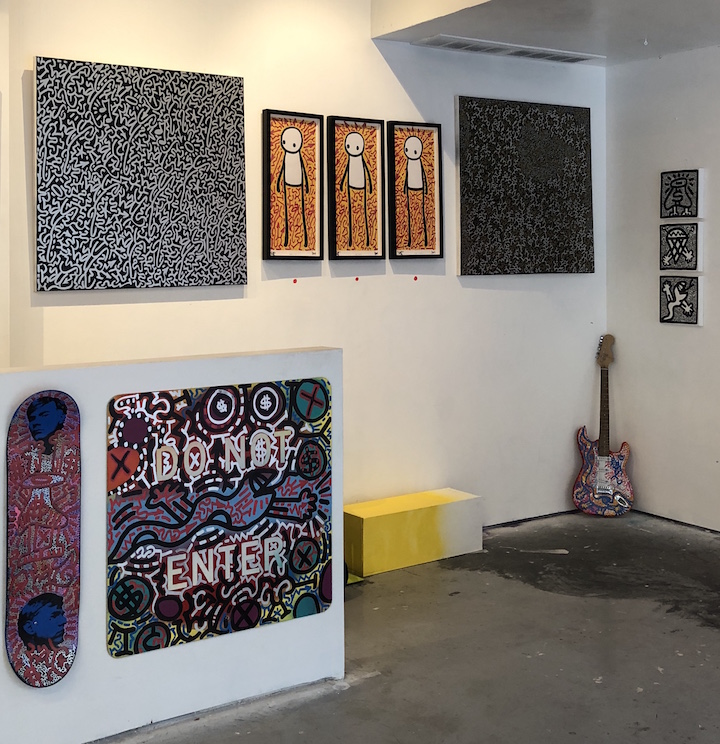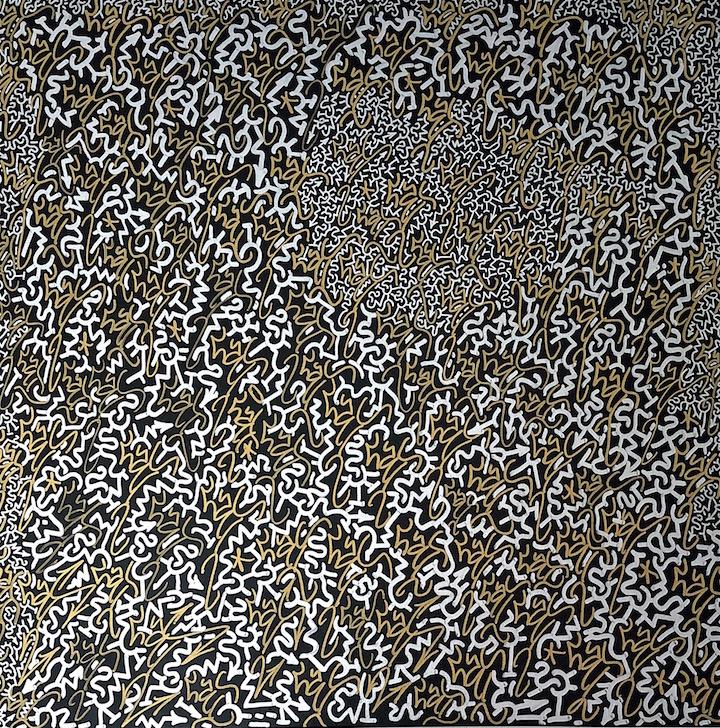 You can join LA2 tonight — from 8-11pm — at 198 Allen Street. He promises "live painting and dancing" in celebration of Independence Day. And through Sunday's 5pm closing, the space is open every day from 12-8pm
Photos: Lois Stavsky
Note: Hailed in a range of media from WideWalls to the Huffington Post to the New York Times, our Street Art NYC App is now available for Android devices here.