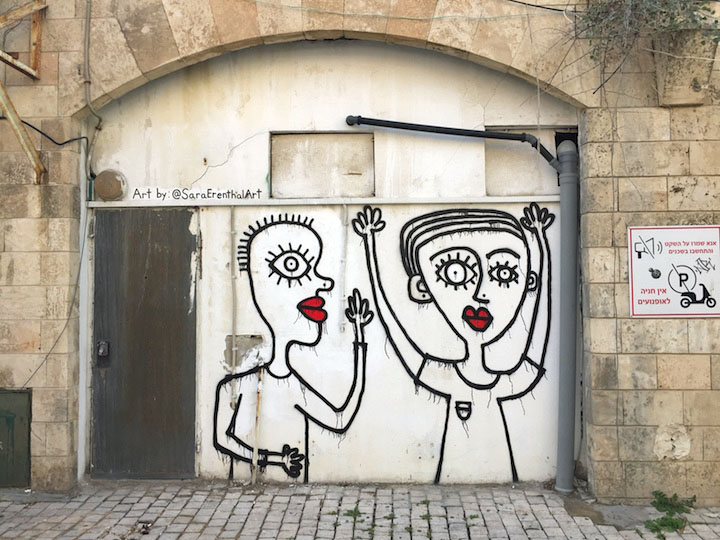 For the past month Brooklyn-based Sara Erenthal has set up base in Tel Aviv. What follows is a brief interview with the intensely committed multi-disciplinary artist:
What brought you to this region? 
It is where I was born, where I had left my religious upbringing and where, six years ago, I had my first art exhibition. And for the past several years, I'd wanted to return to share my art with the ex-Orthodox community and participate in the vibrant, expressive street art culture here.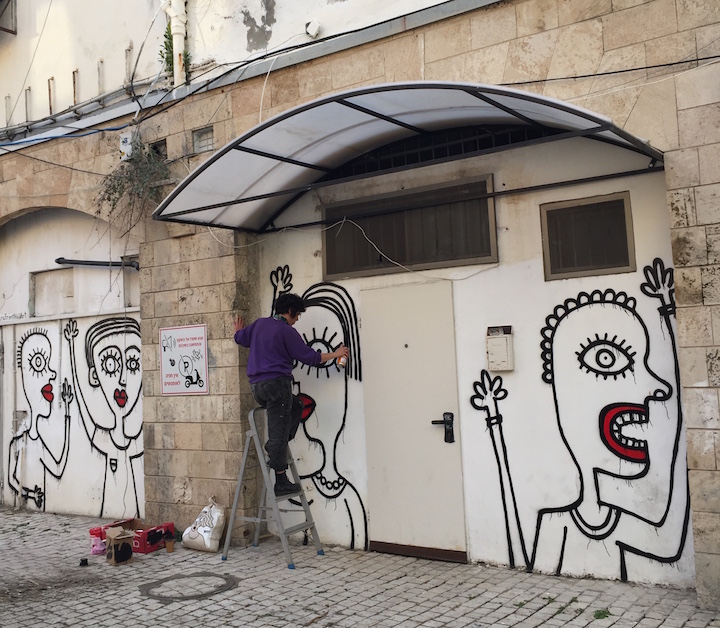 Can you tell us a bit about the difference between "getting up" here and back home in Brooklyn?
There is more  freedom of expression on the streets here, and because I'm here for a limited amount of time, the experience has been far more intense.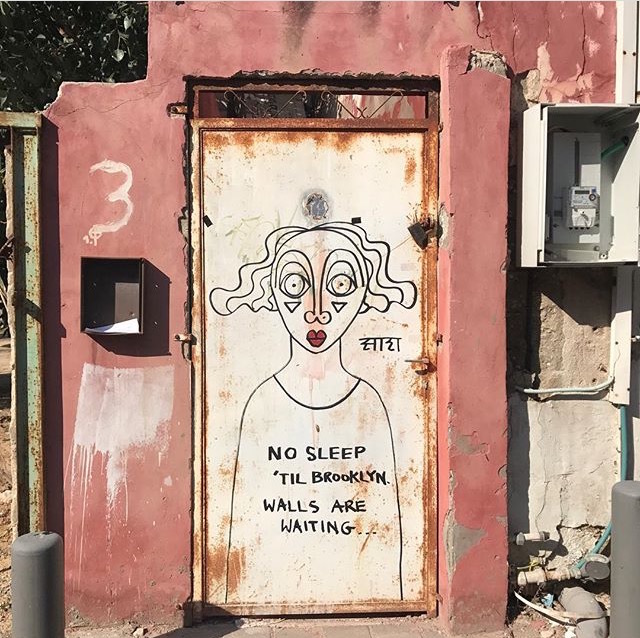 What have been some of the highlights of this trip?
Visiting and painting in Bethlehem, my first time on the "other side," and having the opportunity to exhibit my artwork here at the Red House Shapira in South Tel Aviv. And the amazing feature article in Haaretz by Tamar Rotem was, also, a highlight.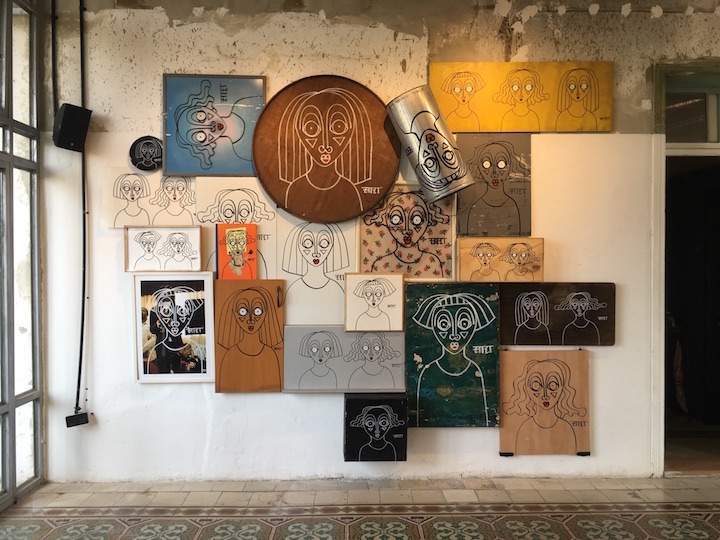 Can you tell us a bit your exhibit "Re-Cover" here at the Red House Shapira.  How did it happen? 
Shortly after I arrived in Tel Aviv, I visited the Red House Shapira, a unique space — housed in a historic building — known for its commitment to promoting diversity in the arts. There I met Oren Fischer who invited me to showcase an installation of new works created from found materials in the neighborhood.  My intent was to mirror the diversity of the neighborhood in a unified fashion, while giving new life to discarded matter.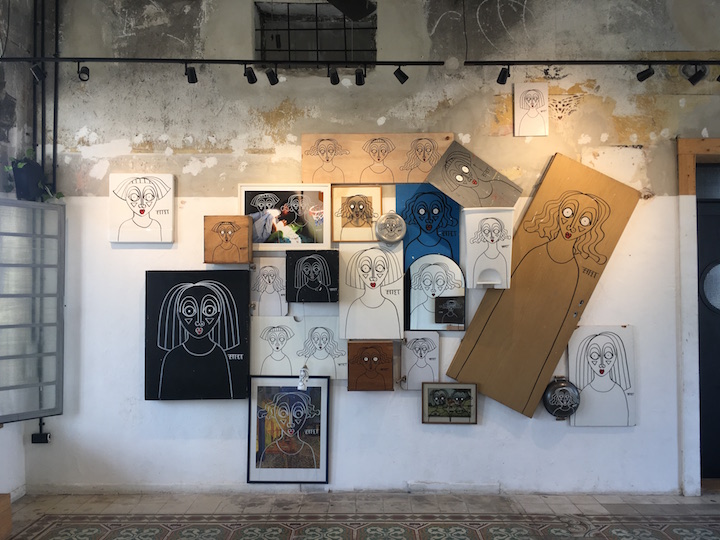 What were some of the challenges you faced in making this happen?
The major challenge was the short period of time I had in pulling it all together. Both Tamar Rotem and Max Streetwalker offered me assistance in the logistics of collecting the varied materials and bringing them over to the studio. I am so grateful to them for their help. And, of course, I could not have accomplished this without the studio space that the Red House Shapira provided.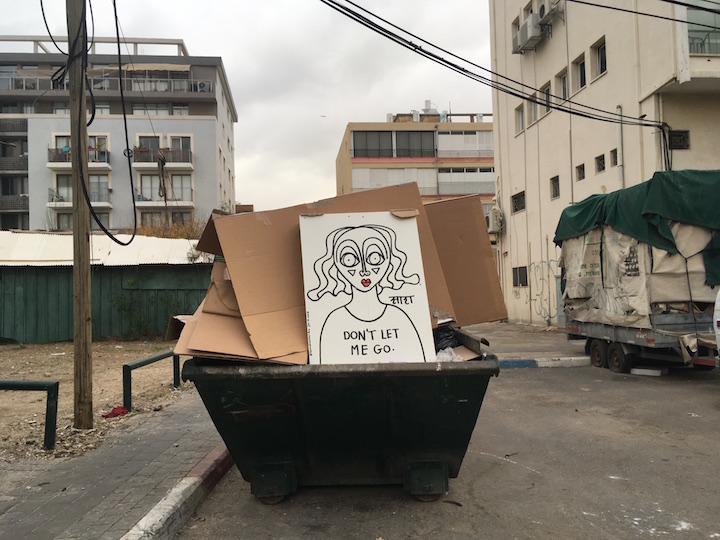 Congratulations! I look forward to seeing your work in similar installations in other cities, including, perhaps, NYC!
Note: "Re-Cover" can still be seen tomorrow, Sunday, from 11:00 to 17:00; Monday 12:00 to 19:00 and Tuesday 10:00 to 19:00 at the Red House Shapira, Israel MiSalant 39 in Shapira, Tel Aviv.
Interview conducted by Lois Stavsky
Photo credits: 1 & 2 Lois Stavsky; 3 Yonatan Ruttenberg and 4-6 Sara Erenthal