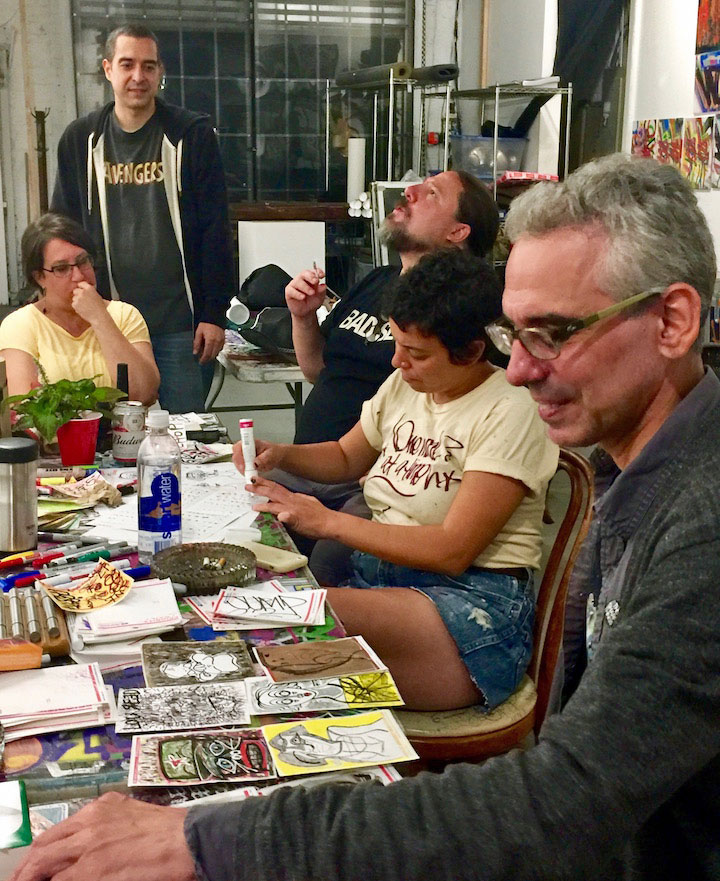 Since its launch in 2008, 17 Frost has emerged as one of NYC's most intriguing and innovative creative spaces. Warm and welcoming, it is intent in its mission to"provide the best platform possible to showcase the talents of artists worldwide." And during this past year of extensive renovations, it has continued to host its weekly Family Night, where artists meet to fashion individually and collaboratively a wondrous range of sticker art.
Pictured above are: Love from NYC, Jason Mamarella aka dwkrsna, Alex Itin, Sara Erenthal and 17 Frost Creative Director Javier Hernandez-Miyares. What follows are several more images captured at 17 Frost's informal Family Night.
Jason Mamarella aka dwkrsna and Alex Itin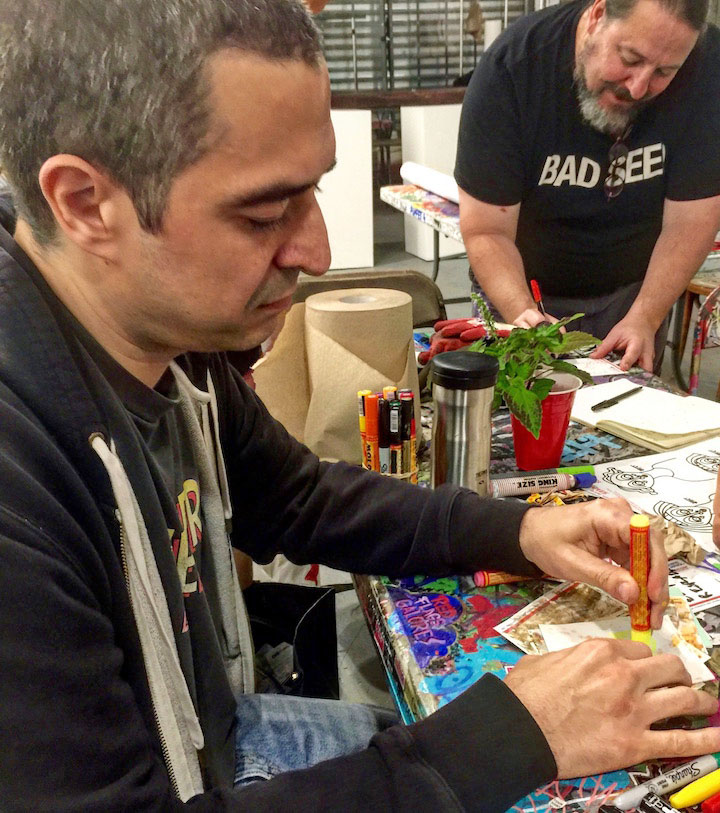 Sara Erenthal and Javier Hernandez-Miyares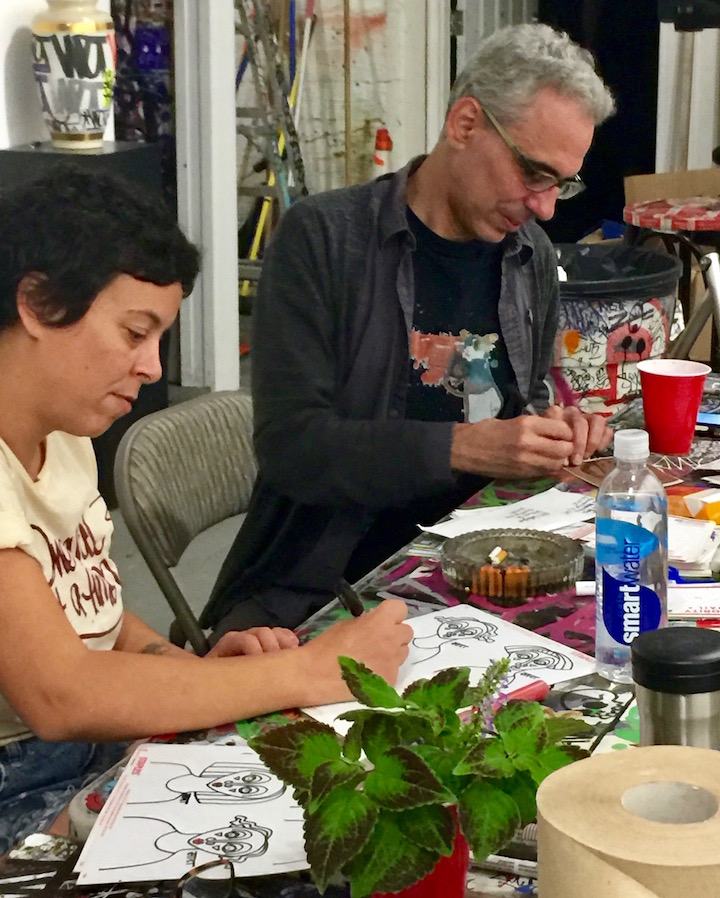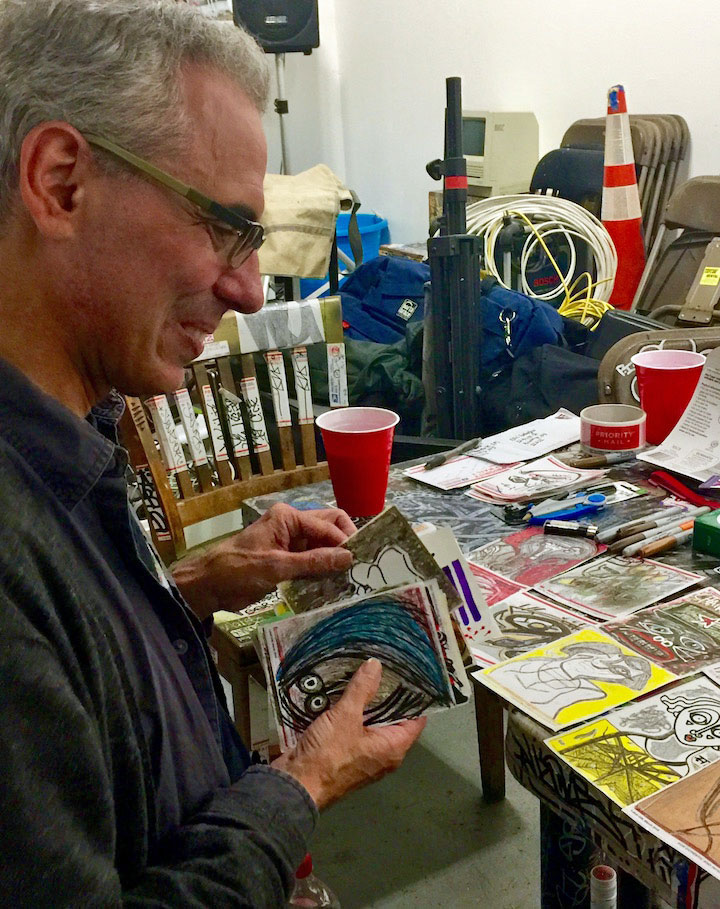 Love from NYC and  Alex Itin— with Lenny Collado aka BK Lenny checking it all out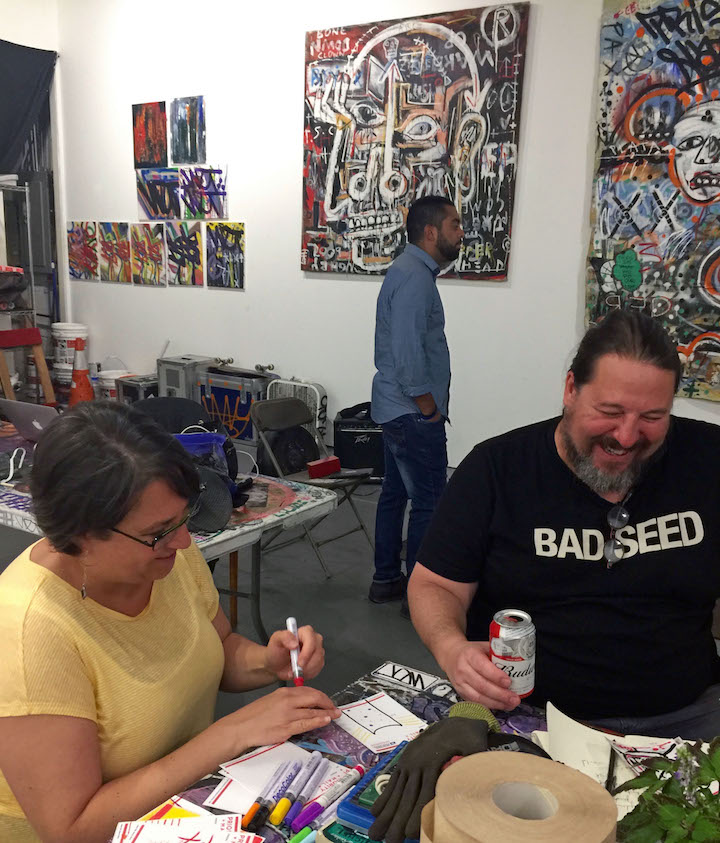 Alex Itin and Javier Hernandez-Miyares collaborate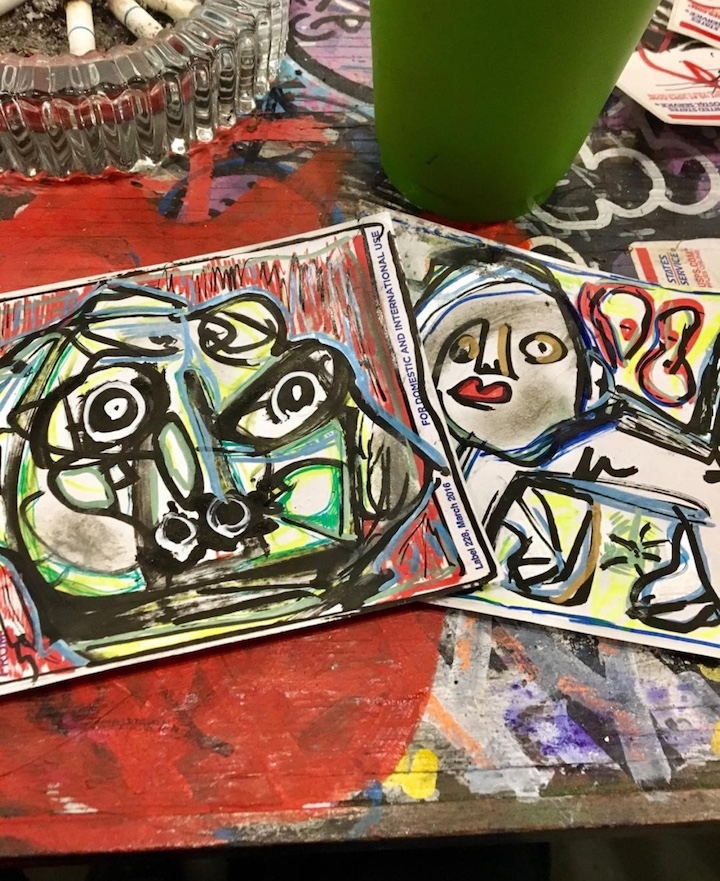 Poster Boy, Javier Hernandez-Miyares, Dummy Tree, Arek Jungle, Net, Ninja Status & more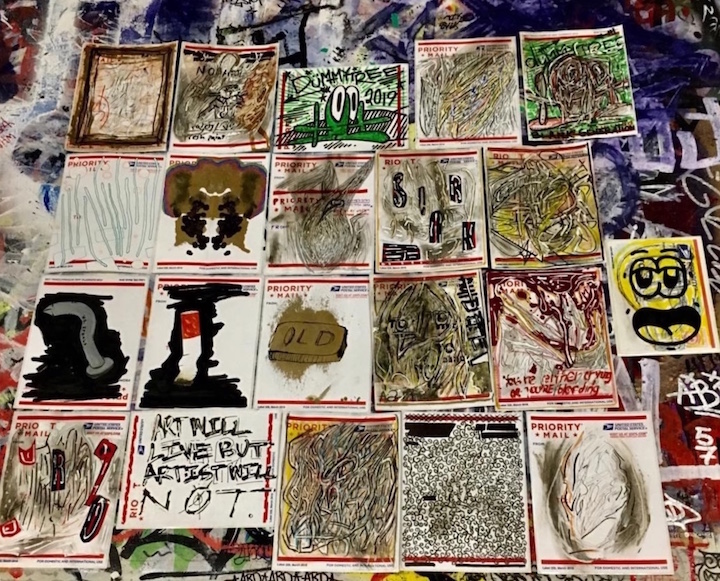 A random finding in the huge space — soon to reopen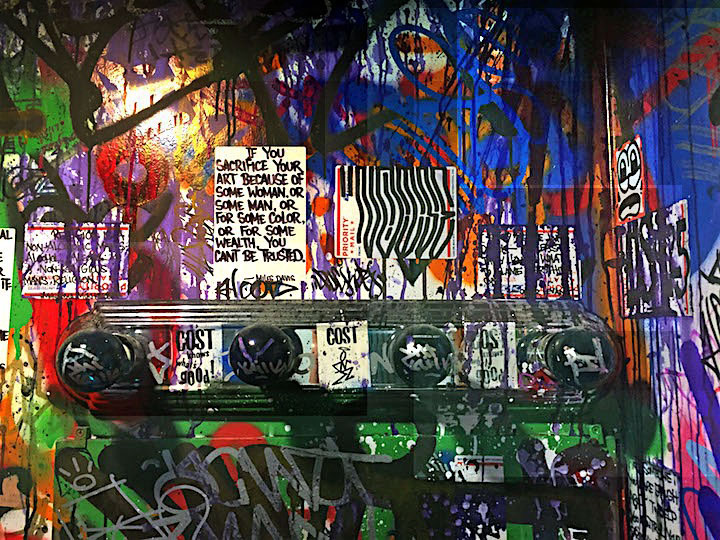 Note: 17 Frost is planning a grand reopening exhibition  — curated by Ellis Gallagher — in late February. Information will follow.
Photo credits: 1-5 Lois Stavsky; 6 & 7 Javier Hernandez-Miyares and 8 Lenny Collado