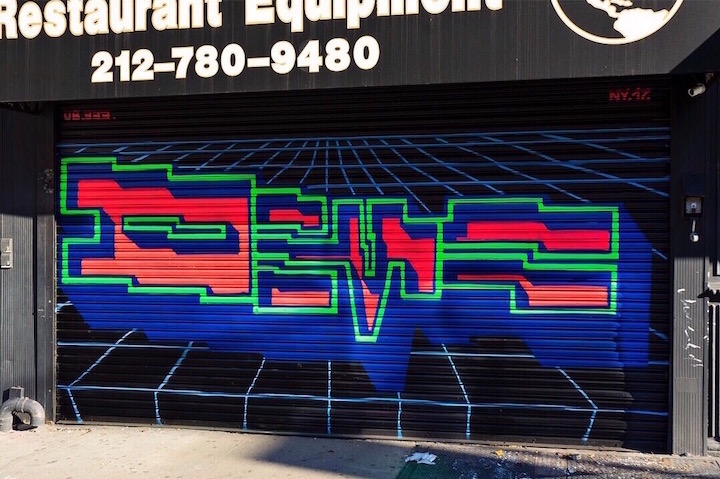 With his boldly elegant visual language, Spanish artist J Demsky has been reinventing the alphabet for over 20 years. Here in NYC, he has recently brought his talents to our streets. And through February 10, his distinct aesthetic remains on view in OFF THE WALL, a duo exhibition with sculptor Brad Howe, at GR Gallery, 255 Bowery.
Pictured above is a mural painted by J Demsky in Manhattan. Following are two more murals that J Demsky has graced us with:
At the Welling Court Mural Project in Astoria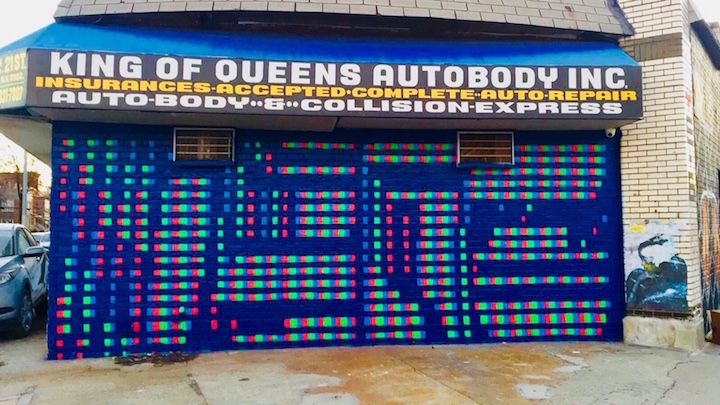 In Ridgewood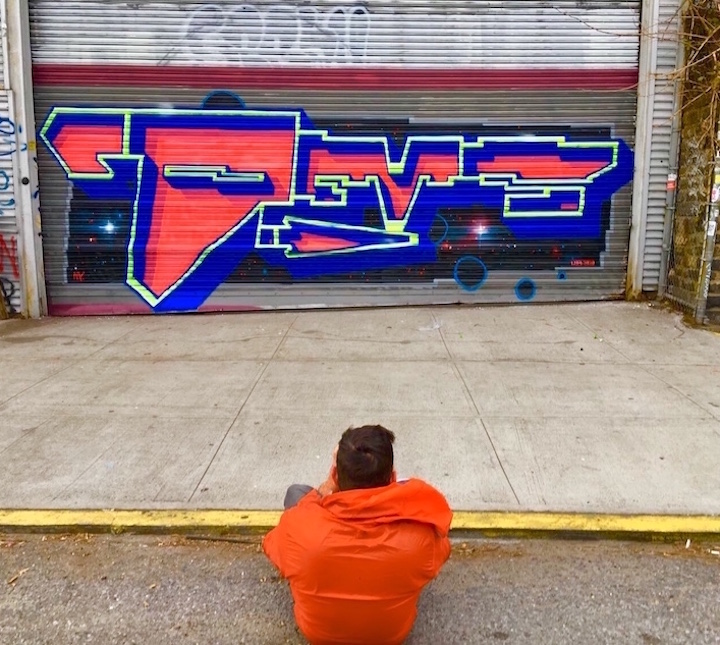 And two of several artworks newly crafted by J Demsky on view at GR Gallery:
Electricworm, Synthetic enamel on ACP, 45.2″ x 59″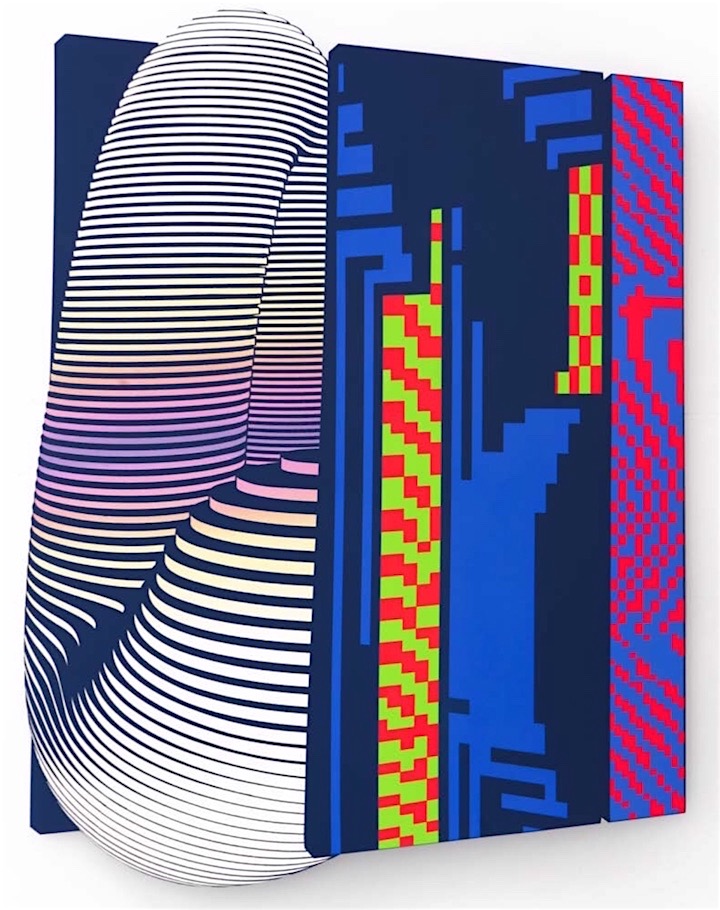 Multistellar 1, Synthetic enamel on ACP, 33.4″ x 48″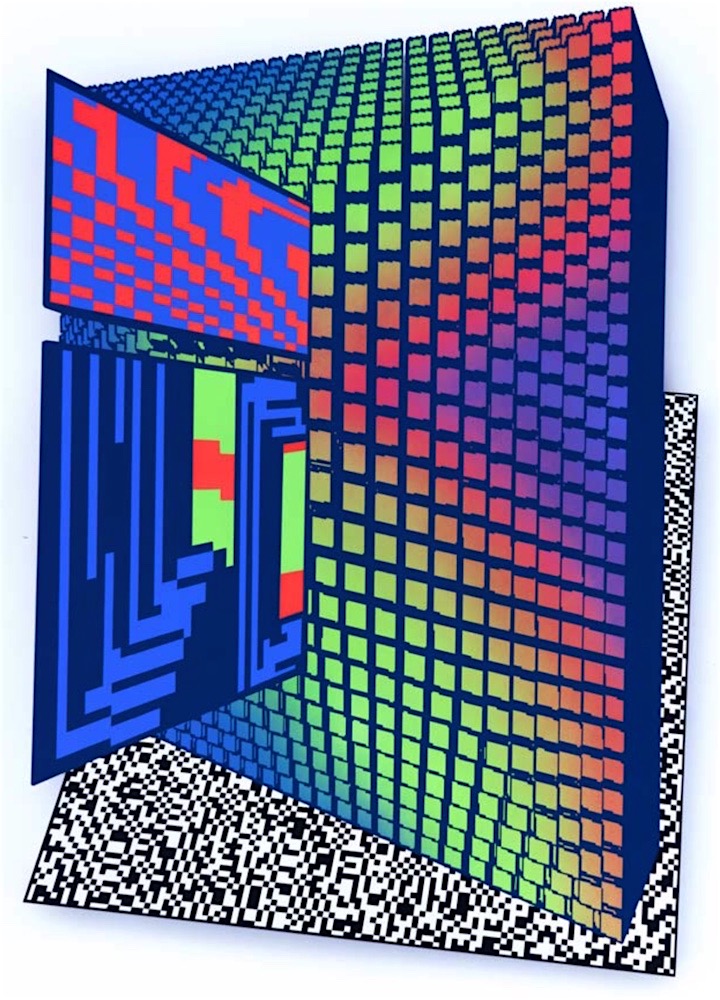 Located at 255 Bowery between East Houston and Stanton Streets, GR Gallery is open daily from 11 am to 6 pm.
All images courtesy GR Gallery
Note: Hailed in a range of media from WideWalls to the Huffington Post to the New York Times, our Street Art NYC App is now available for Android devices here.