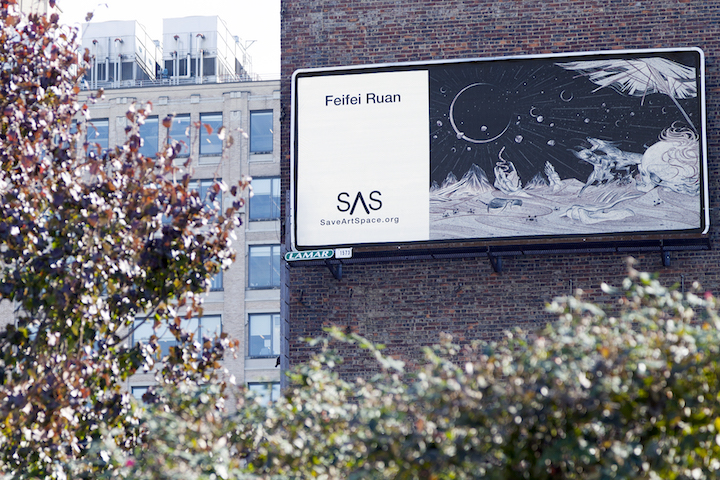 Launched in 2015 by SVA graduates Justin Aversano and Travis Rix, the non-profit SaveArtSpace has already transformed 66 advertising spaces into sites for public art in New York City, Miami, Los Angeles, Louisville and now Golden, Colorado.
Located at 650 West 46th Street in Hells Kitchen, the billboard featured above was designed by Brooklyn-based illustrator Feifei Ruan.  And, along with original artworks by local artist Sadie Starnes and NYC-based Israeli visual artist Meytar Moran, it can, also, be seen in Street Smart, an exhibition currently on view at the SVA Chelsea Gallery — with a special reception next Thursday, November 30th, 6-8pm.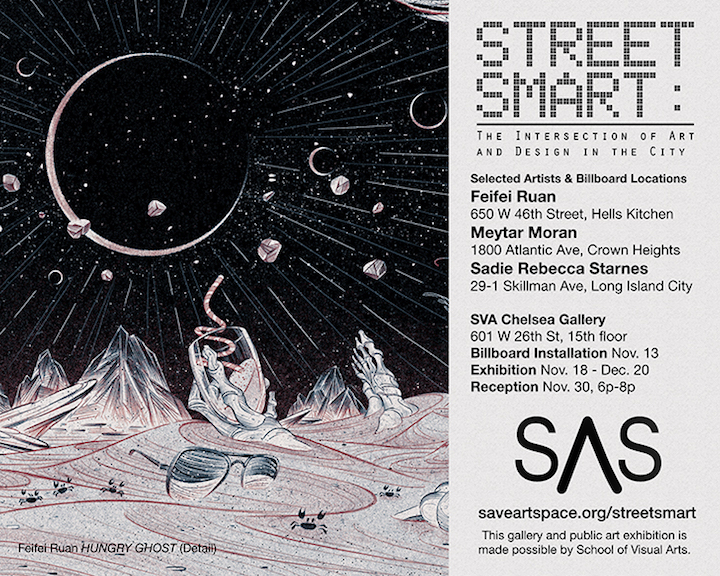 Beginning December 4th SaveArtSpace will be bringing more public art to New York City, showcasing artists on advertising spaces throughout the area. Works by the selected artists will also be exhibited at The Living Gallery Outpost, with an opening reception on December 13, 2017. What follows is a sampling of what you can expect to see there:
 Brandon Sines — known to us street art aficionados as Frank Ape, Social Media Isn't Always Social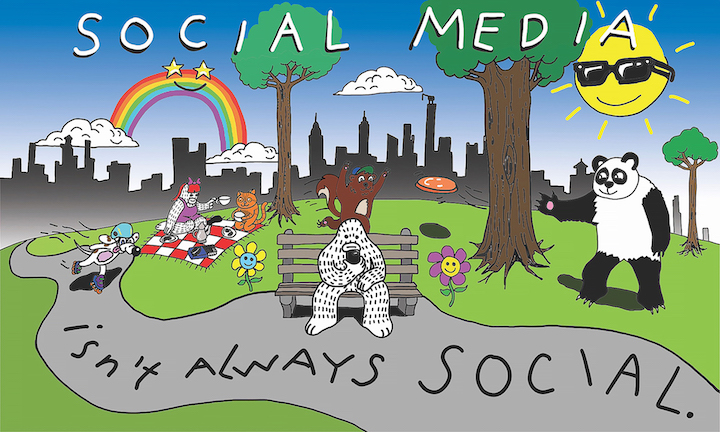 Brooklyn native Angela Alba, Pink Pool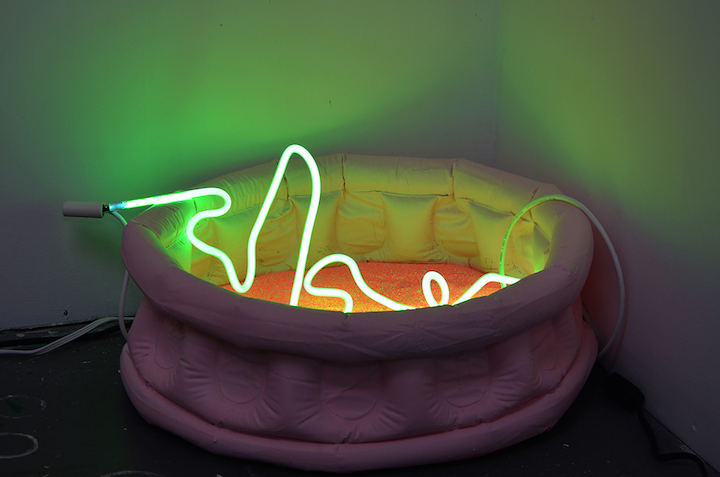 Brooklyn-based Felipe Posada, 'Can't Wear My Mask…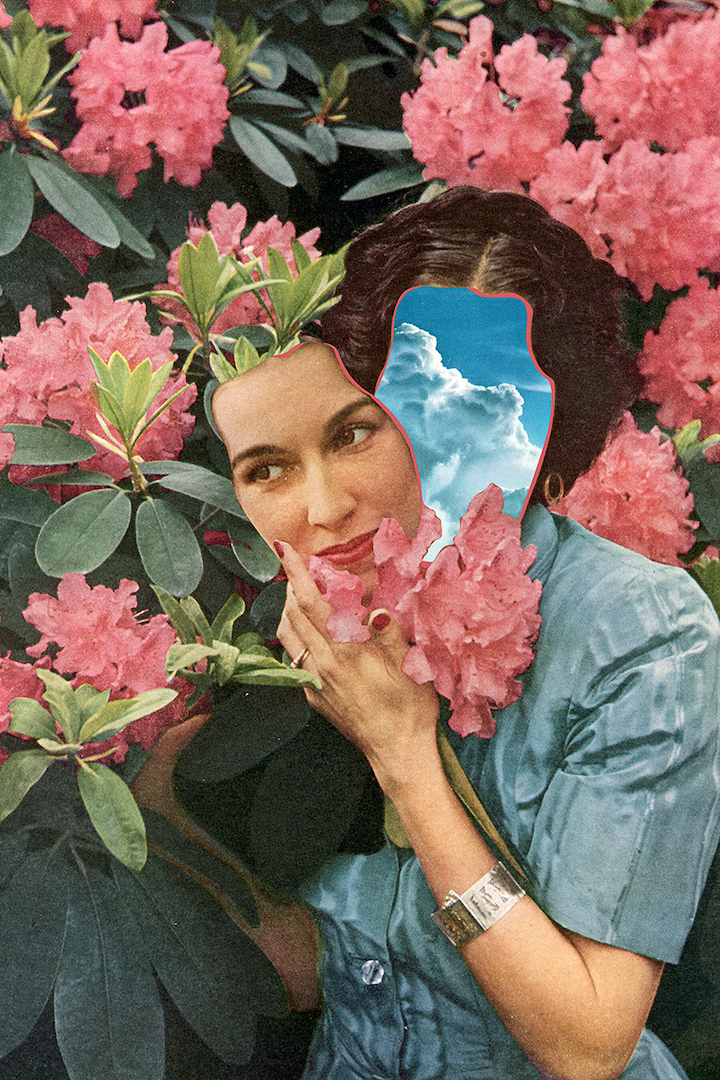 And if you are interested in submitting your art for future Save Art Space projects, check this link out.
All images courtesy SaveArtSpace
Note: Hailed in a range of media from WideWalls to the Huffington Post to the New York Times, our Street Art NYC App is now available for Android devices here.