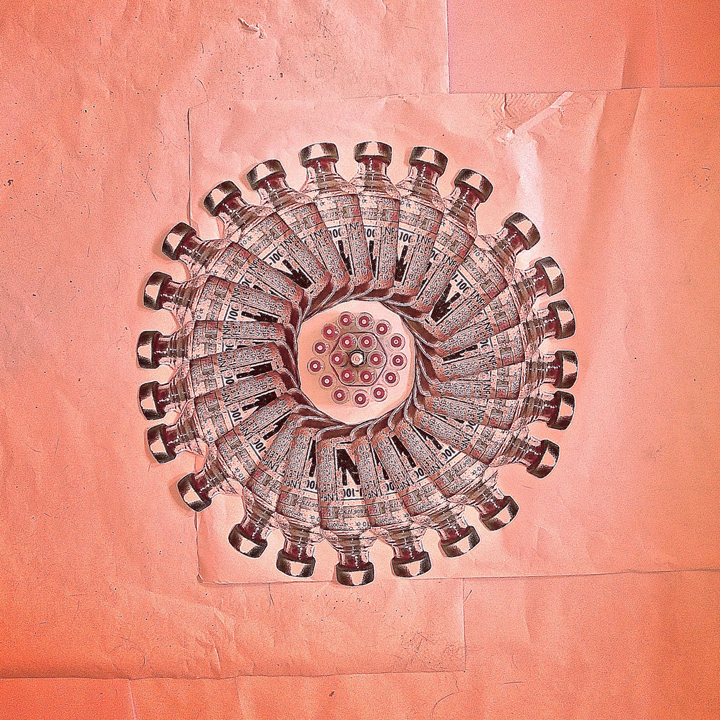 In his wonderfully handsome and poignant exhibit, Too Young for Type One, Appleton has created an alternative universe in a range of media that not only delights us aesthetically, but provides us with an entry into the world of a diabetic.  Currently on view from 1-9pm at the Tenth Avenue Gallery, 287 Tenth Avenue at 26th Street, Too Young for Type One ends with a closing reception this Wednesday, November 15th from 6-10pm. What follows are several images I captured on my recent visit:
Appleton with one of his many perturbingly powerful installations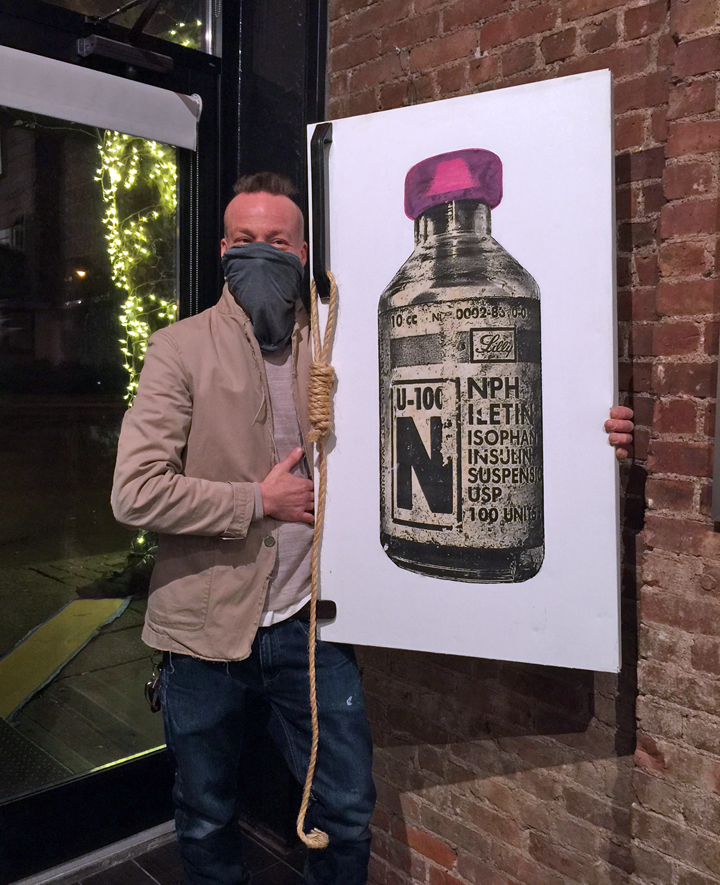 The End, Part One, Photographic transfer / Archival 27″ x 27″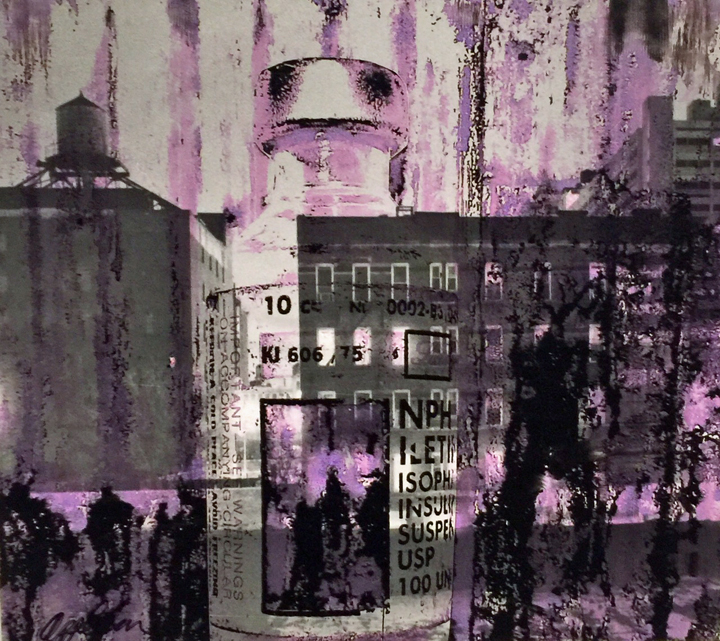 A New Hero Emerges (the Tin Man as Diabetic), Mixed media / Found work 40″ x 28″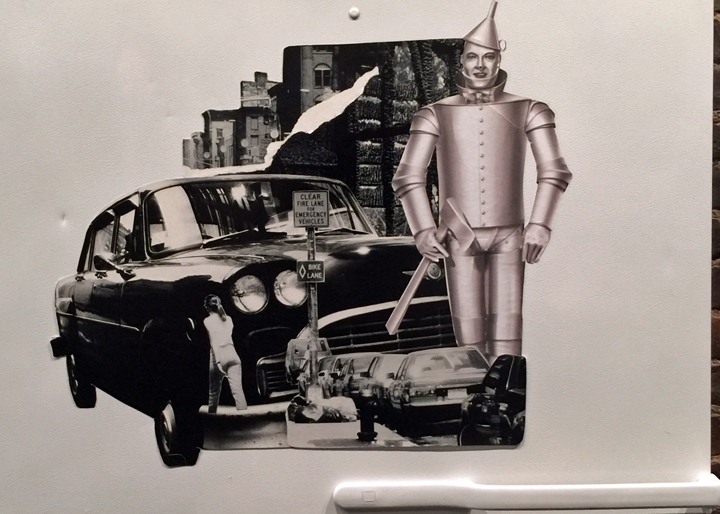 Appleton with his Insulin Tree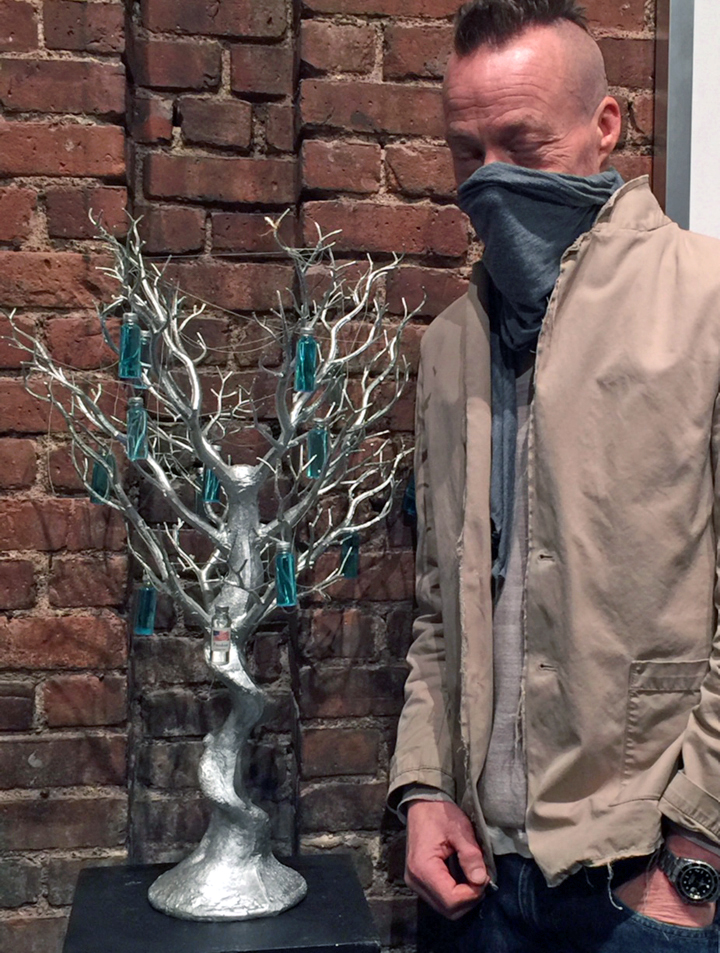 A small segment of "Too Young for Type One"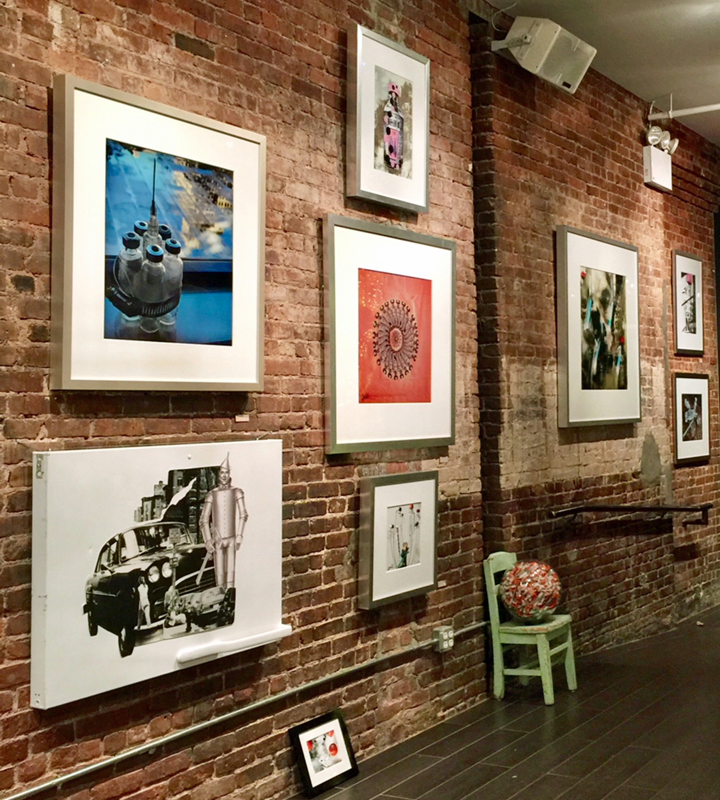 Photo credits: First image courtesy Appleton; 2-6 Lois Stavsky
Note: The exhibit is open today, Sunday, until 9pm.