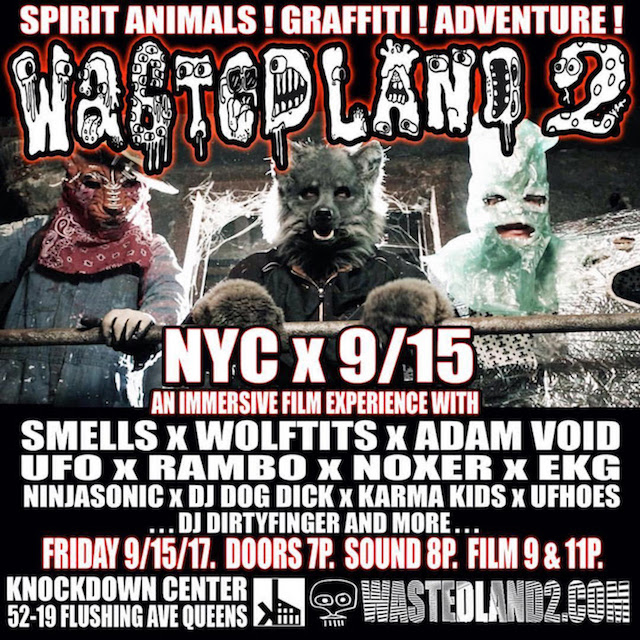 Produced by artist Andrew H. Shirley and featuring  members of the classic Brooklyn-based 907 graffiti crew, the widely-acclaimed 32-minute film Wastedland 2, along with a site-specific installation, will make its NYC premiere tomorrow, September 15th, at the Knockdown Center in Maspeth, Queens.
Set in a post-apocalyptic world inhabited by the spirit animals of graffiti vandals, the film features Wolftits, Avoid, Smells, Rambo, Noxer, EKG, UFO and others, as it raises the existential questions: What is this all about? and Why are we here?  Ultimately,Wastedland 2 is a paean to the power of graffiti. Prior to its eagerly-anticipated NYC premiere, Wastedland 2  toured several cities — beginning with Shirley's native Detroit. What follows are a few photos captured at different sites:
At Recycle Here! in Detroit featuring EKG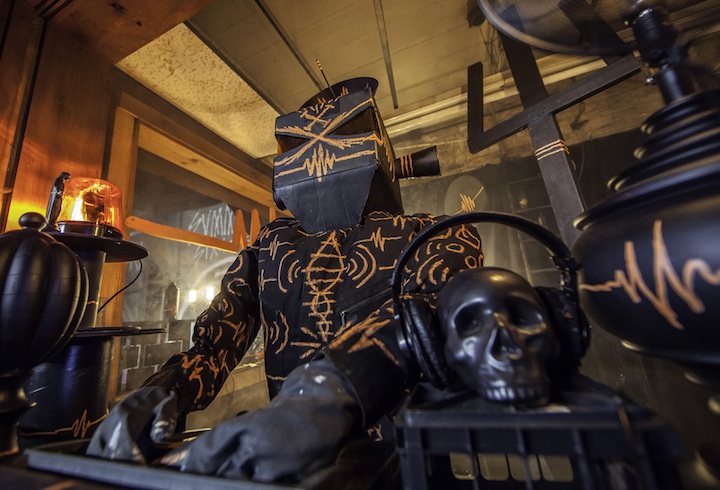 At Superchief Gallery in LA — featuring Rambo, UFO and more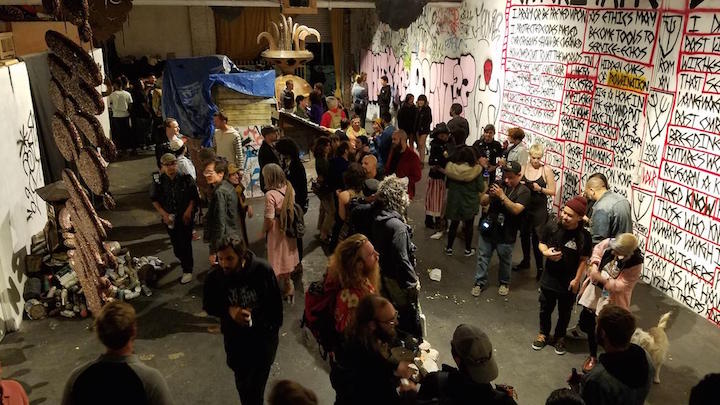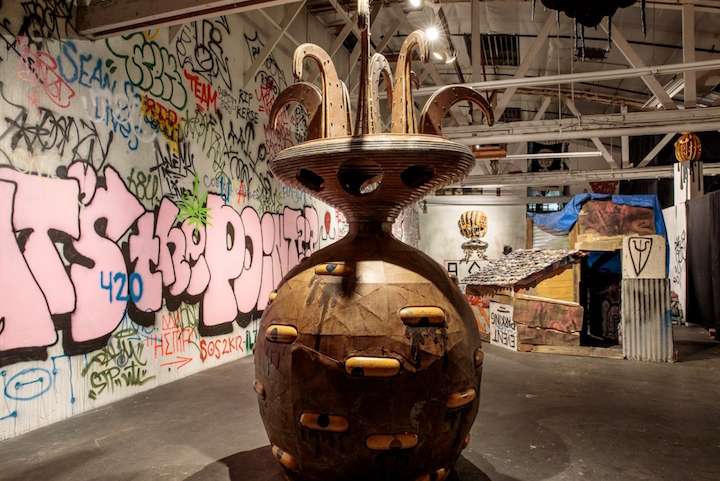 At Holland Project's Serva-Pool space in Reno, Nevada with Wolftits & more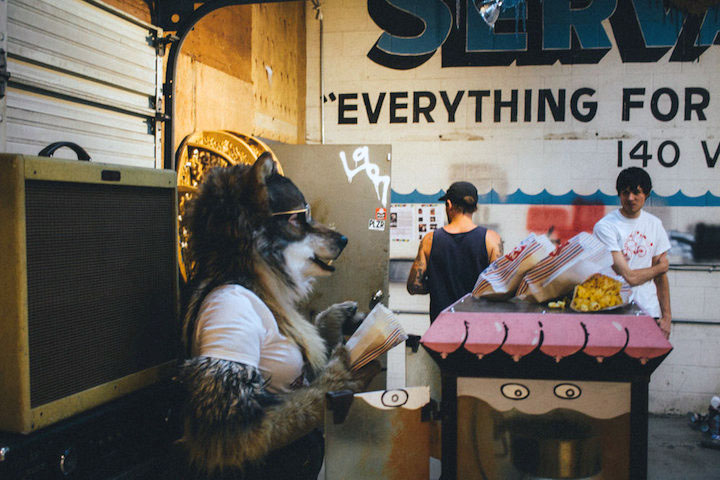 The filmmaker Andrew H. Shirley in Portland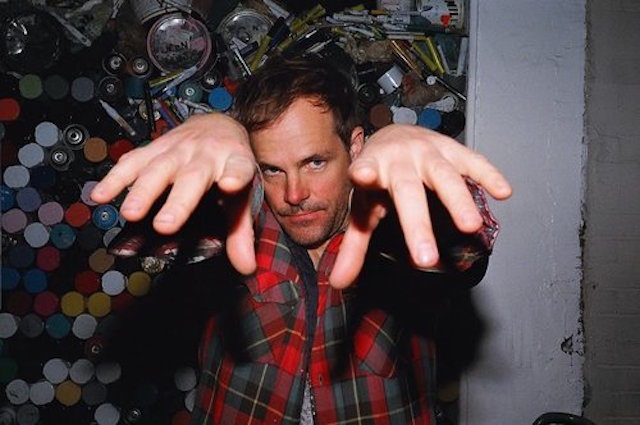 The opening reception of this one-day special event will take place tomorrow, Friday, from 7pm to midnight with screenings at 9pm and 11pm. Music performances will take place throughout the evening.
All photos courtesy Andrew H. Shirley
Photo credits: 1 Phil Conners; 2 William Dunleavy; 3 Tod Seelie; 4 Danny Johnson and  5 Daniel Kruse