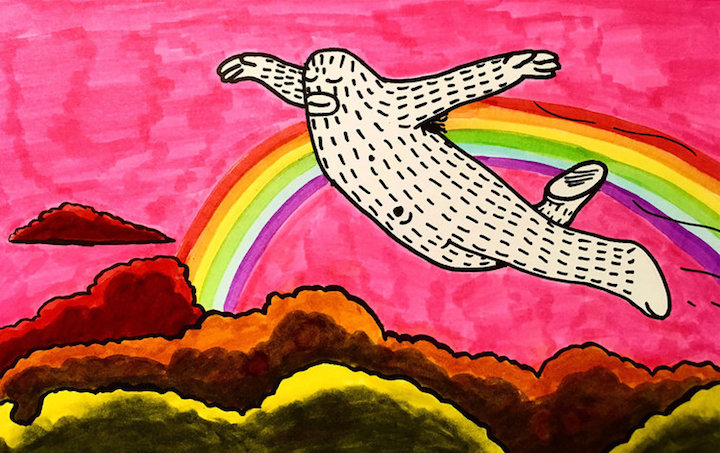 Opening tonight at Contra Galleries at 122 West 26th Street in Chelsea is Over the Rainbow, an exhibit of new works by Frank Ape, the iconic character created by Brandon Sines. Curious about Frank Ape? I was!

I've been a huge fan of Frank Ape since I first came upon him on our streets several years ago.  Just who is he?
Frank is a fun-loving Sasquatch who lives in NYC among us humans.  Always caring and positive, he is an ape that often takes the form of a cartoon.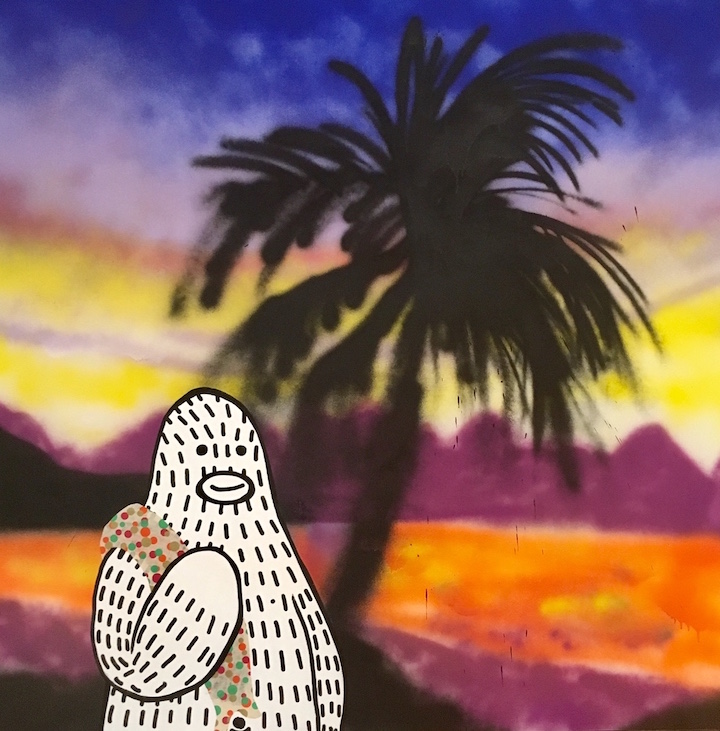 When and where was he born?
He was born in NYC in 2010 shortly after I moved here. He evolved from a mix of various mythological creatures, pop-icons and original characters that I'd used in my earlier artwork.
Can you tell us about the relationship between you, Brandon Sines, the artist and the lovable Frank Ape — whom we've come to associate with you?
I identify with Frank Ape on a highly personal level. He gives me an opportunity to be invisible — while, at the same time, present — in his work.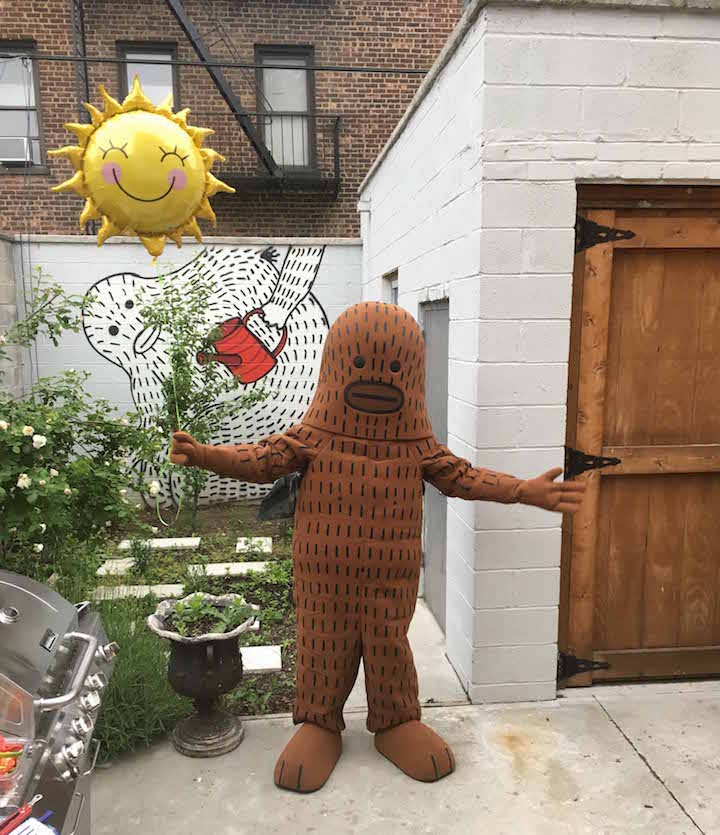 What can visitors to tonight's opening expect to experience? 
From 6-10pm, visitors can expect to be taken on a magical adventure in the multi-roomed gallery through the eye of Frank Ape. They will be able to interact with several site-specific exhibitions, view new large-scale Frank paintings, scoop limited edition collectibles at the pop-up gift shop and dance through the night to some of Frank's favorite songs. And they will have the opportunity to meet the real life Frank!
It all sounds great! What's ahead?
On August 10th, a new exhibit at Contra Galleries will feature my non-Frank paintings, along with a launch of my book Lips and Drips.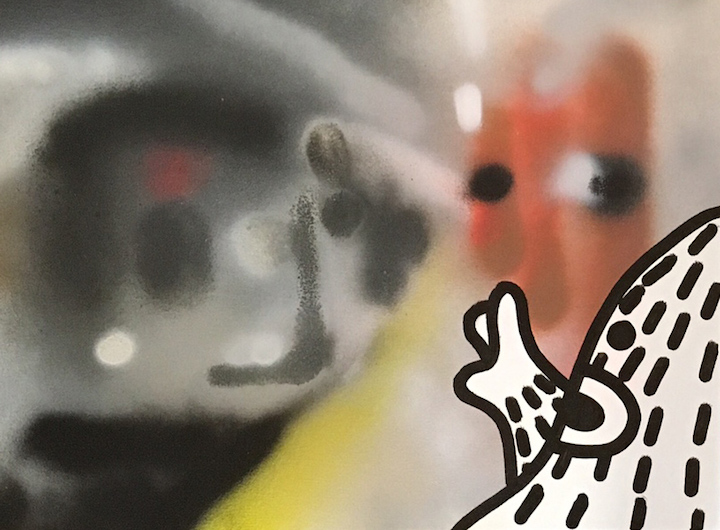 Good luck with it all. It's quite ambitious!
Photos courtesy Brandon Sines
Note: Hailed in a range of media from WideWalls to the Huffington Post to the New York Times, our Street Art NYC App is now available for Android devices here.