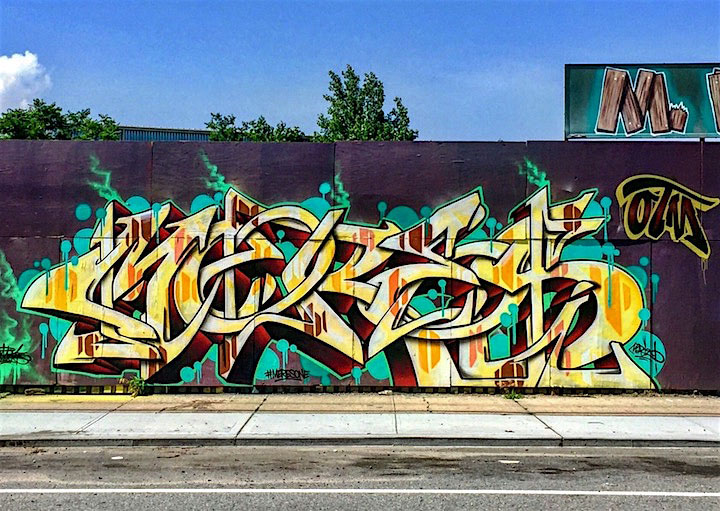 The walls at and in the vicinity of  Brooklyn Reclaimed brim with first-rate graffiti by artists from near and far. Pictured above is by Brooklyn Reclaimed curator, Meres One.  Several more images that I recently captured follow:
The legendary T-Kid 170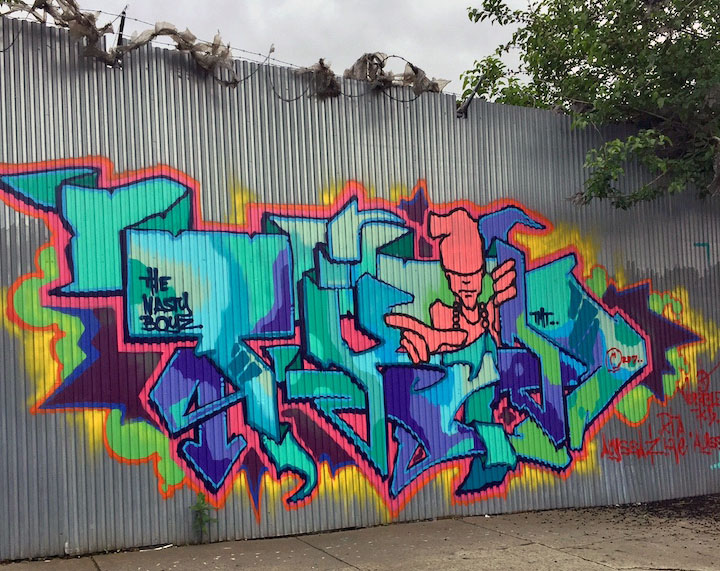 NYC-based Rath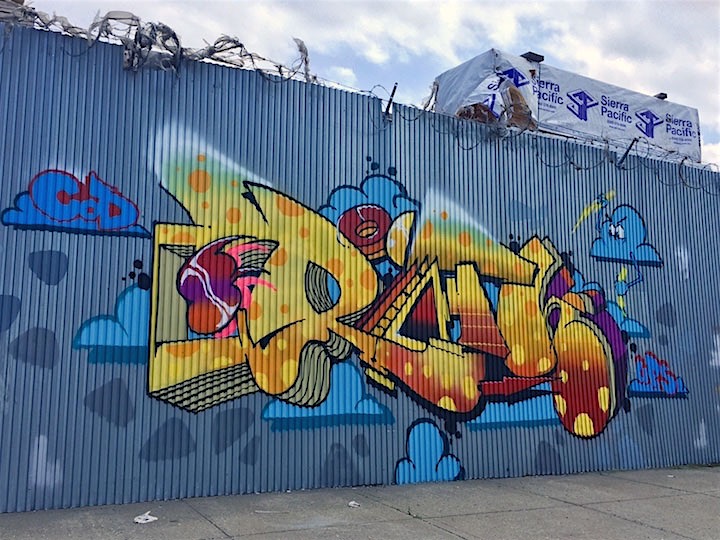 Bronx-based Pase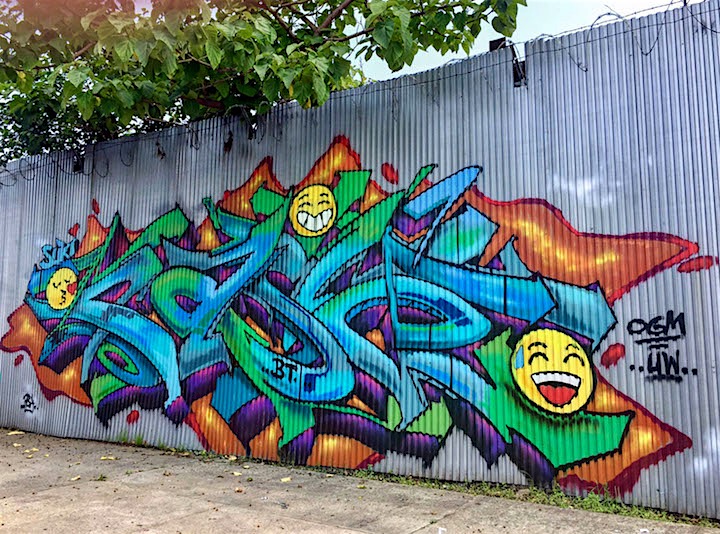 The itinerant VIP Rap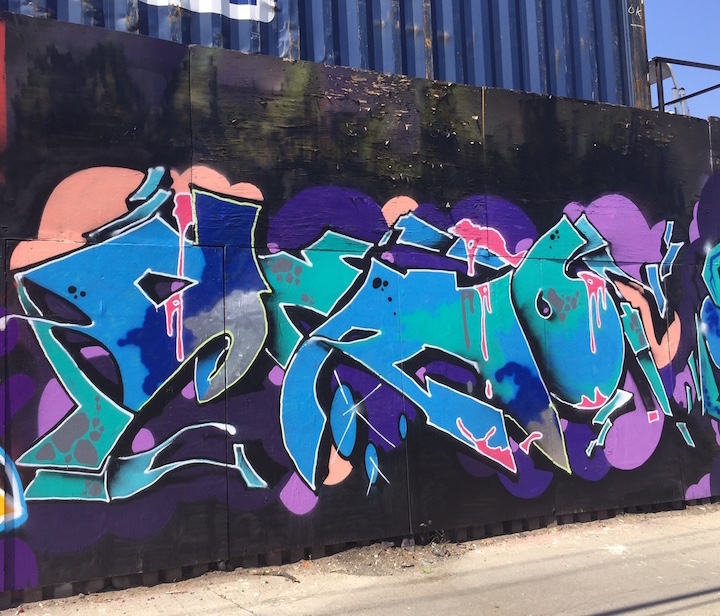 Texas-based Sloke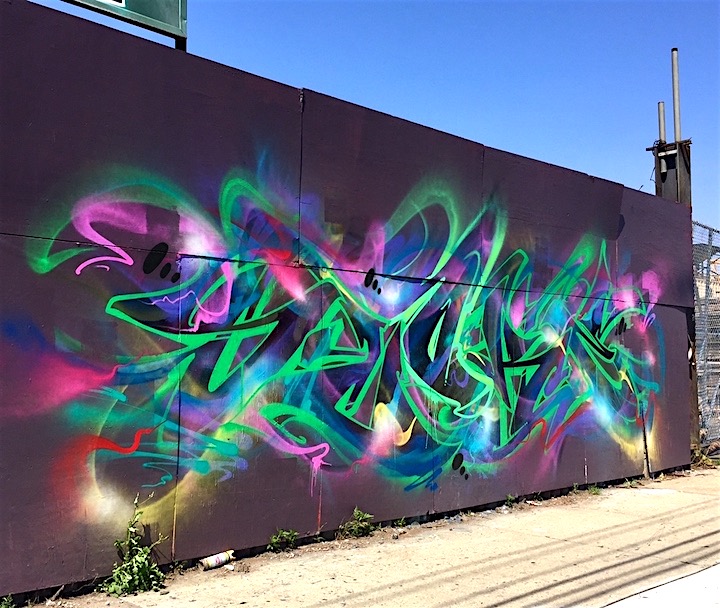 New Jersey-based 4Sakn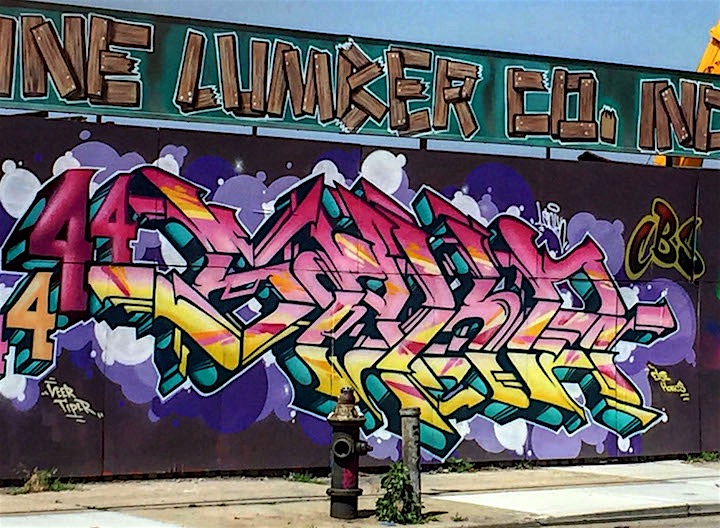 Photos by Lois Stavsky
Note: Hailed in a range of media from WideWalls to the Huffington Post to the New York Times, our Street Art NYC App is now available for Android devices here.