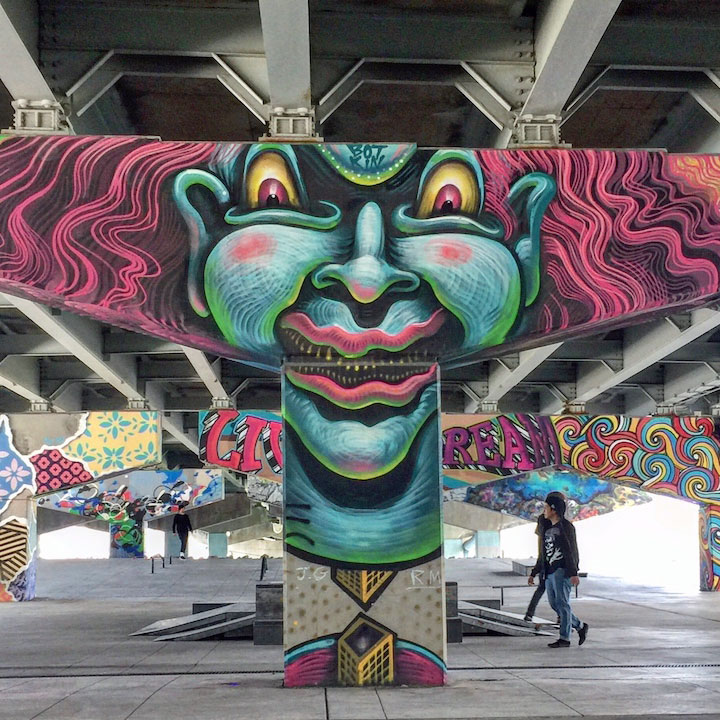 The largest park built under an underpass in Canada, Underpass Park is also an exuberant open-air street art museum. The outstanding graffiti and street art that grace the park's columns were fashioned with support from StreetARToronto aka StART, Mural Routes and the Pan Am Path. The mural pictured above was painted by Montreal-based Jason Botkin. Several more images I captured last week — while visiting Toronto — follow:
Toronto-based graffiti master Recka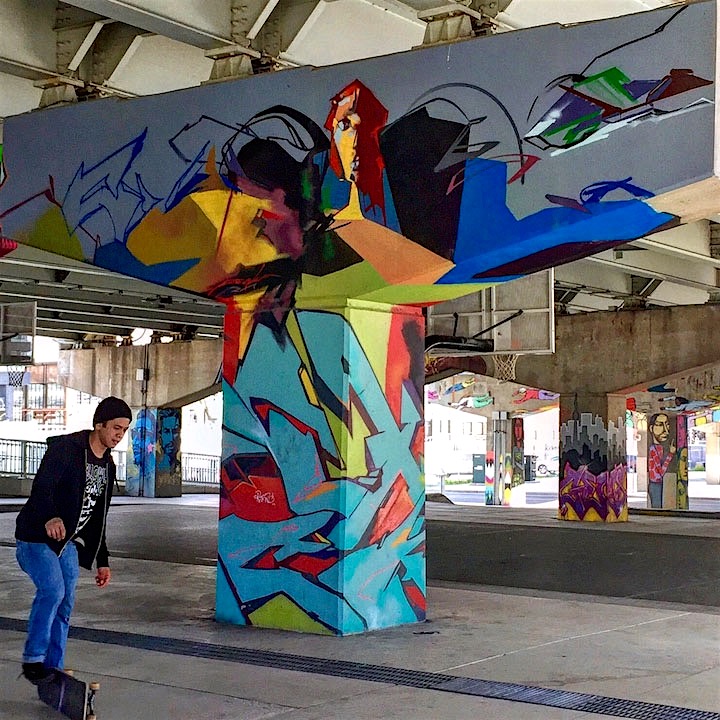 Peruvian-Canadian muralist Peru143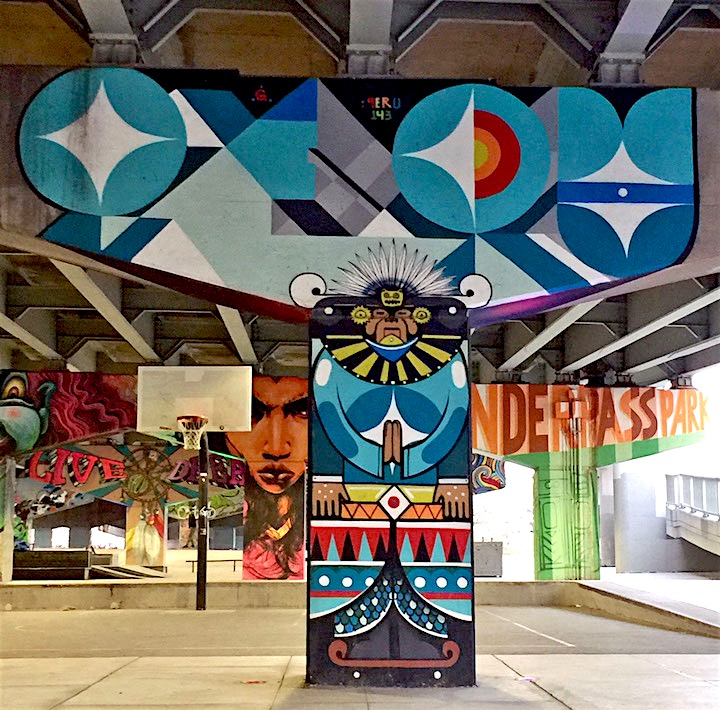 Toronto-based Jerry Rugg aka Birdo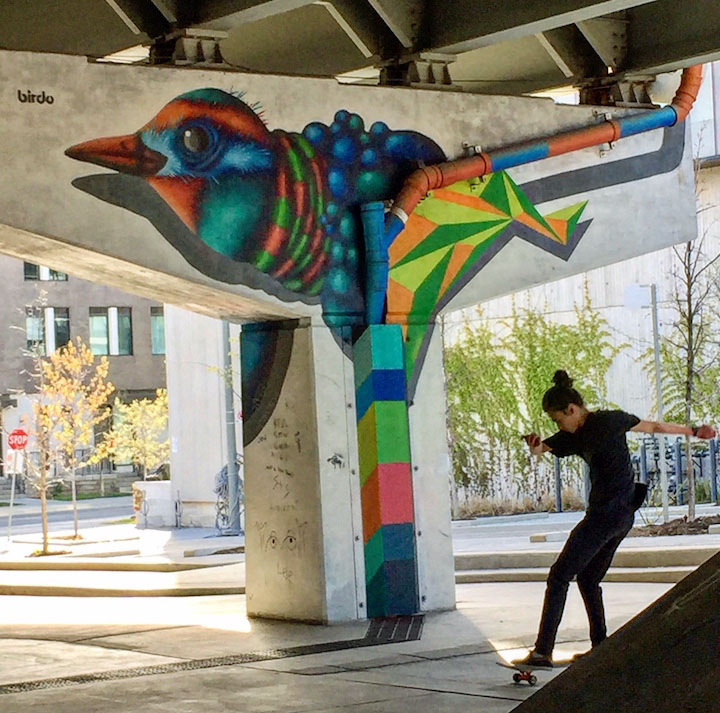 Toronto-based Spud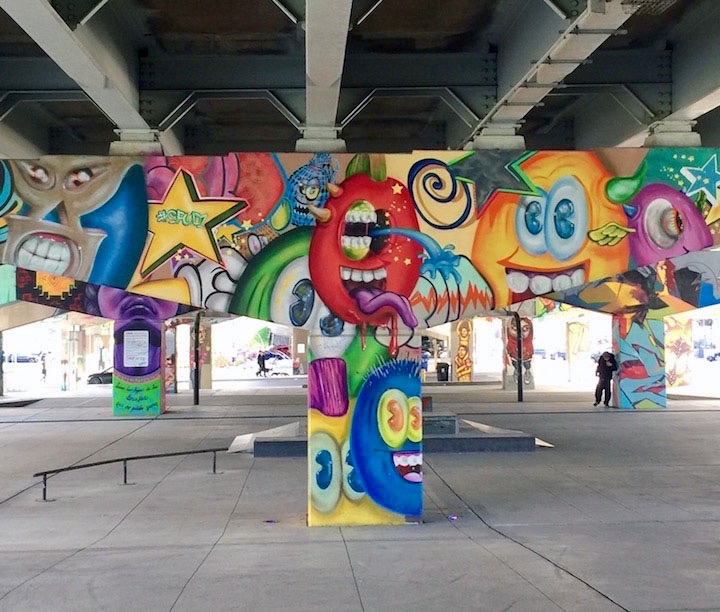 Toronto-based Shalak Attack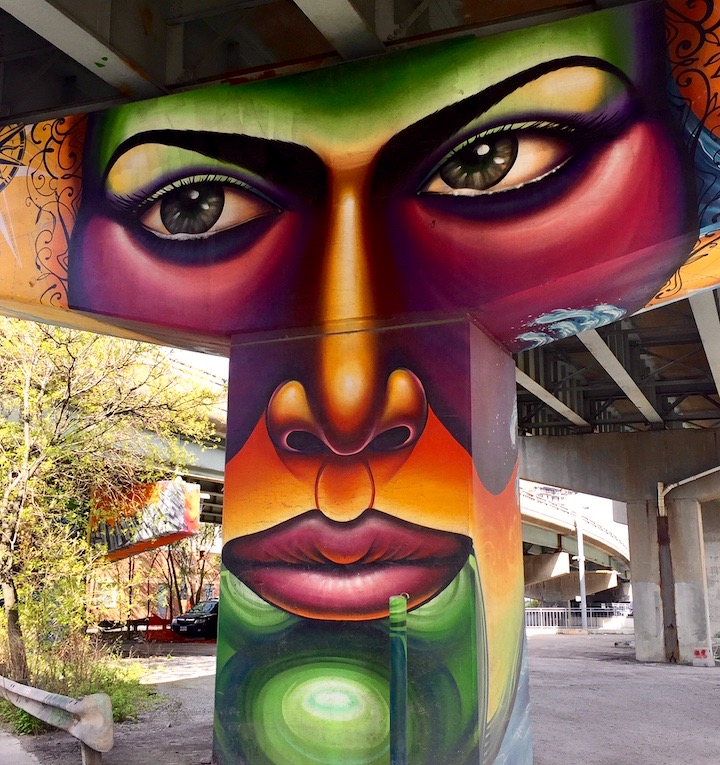 Award-winning Chilean artist Fiya Bruxa and Toronto-based multidisciplinary artist Nick Sweetman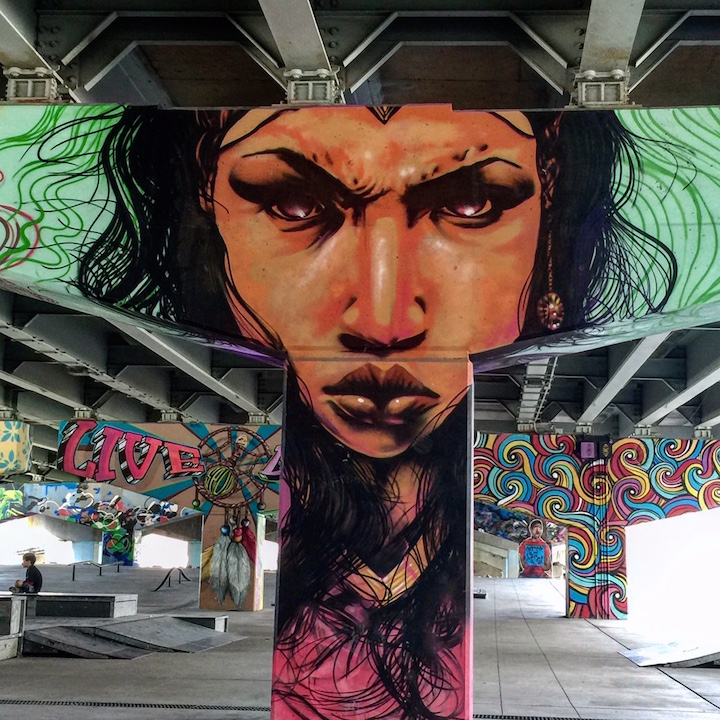 The renowned Toronto-based artists Labrona and Troy Lovegates aka Other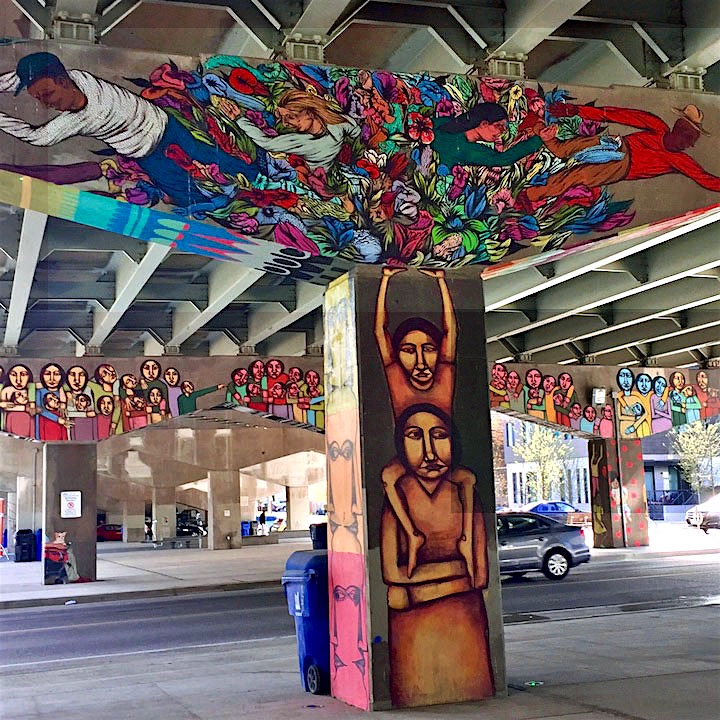 Photos by Lois Stavsky
Note: Hailed in a range of media from Wide Walls to the Huffington Post to the New York Times, our Street Art NYC App is now available for Android devices here.