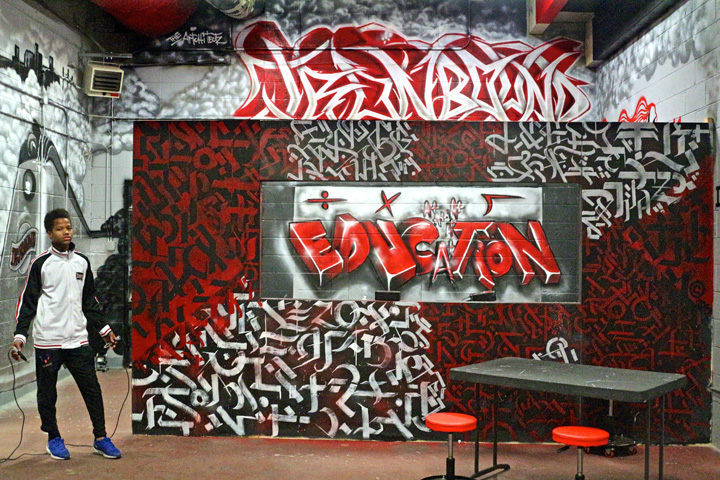 Several Newark-based graffiti artists, collectively known as The Artchitectz, have been busily transforming the inside of an abandoned football stadium in Newark into a boxing academy and — soon to be — educational facility. Operating in partnership with the City of Newark, the mission of the Ironbound Boxing Academy is: "Build your skills. Build your brand. Build your future." On Saturday, February 4th, the Ironbound Boxing Academy — a component of Ironbound USA, founded by Gary Bloore — hosted an Open House celebrating the completion of phase one.  Pictured above is the work of Torch Fuego and Risky. What follows are several more images, captured by Rachel Fawn Alban, providing us with a glimpse into the interior of the Ironbound Boxing Academy.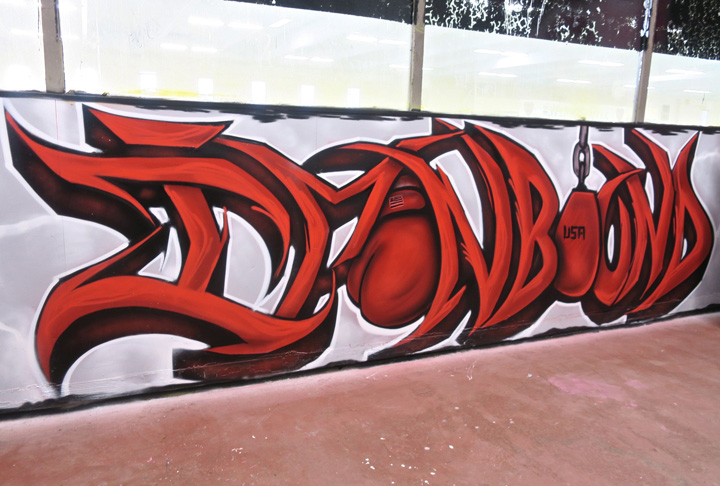 Remi3 with the Ironbound Boxing Academy's mission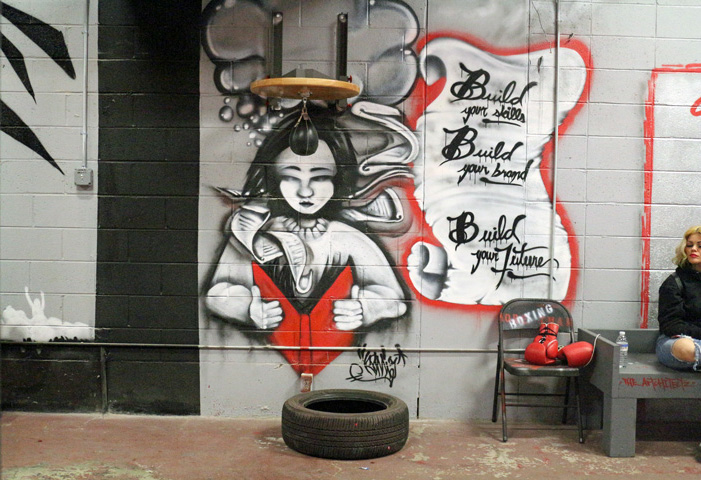 Two young Ironbound Boxing Academy members "building their skills"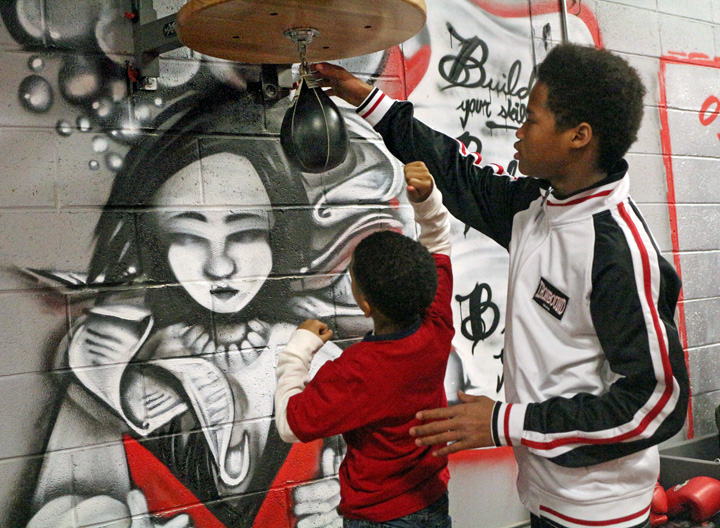 Torch Fuego, as the Ironbound Boxing Academy readies for this year's Paint for Pink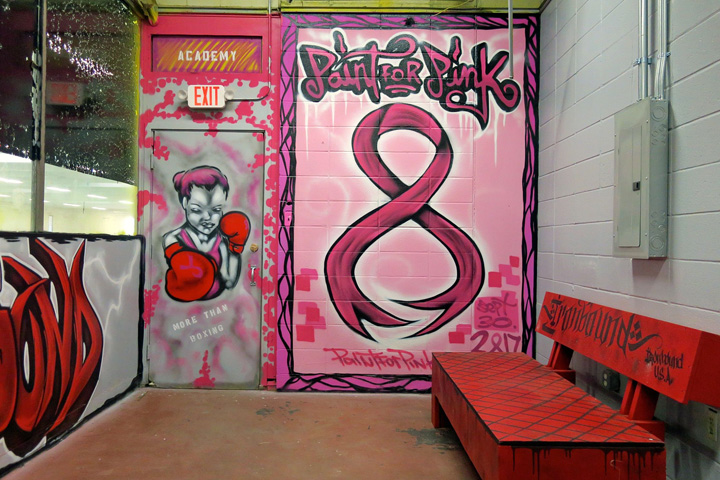 Keith Colon, Gary Bloore, Obalaji Baraka & Torch Fuego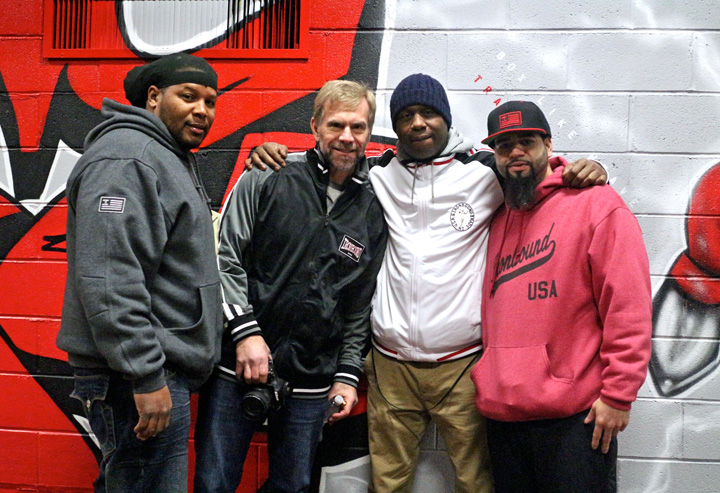 Located at 226 Rome Street, The Ironbound Boxing Academy is open Monday 4:00 – 6:00pm; Tuesday – Friday: 4:00 – 7:30pm and Sat: 12:00 – 4:00pm.
Photos by Rachel Fawn Alban