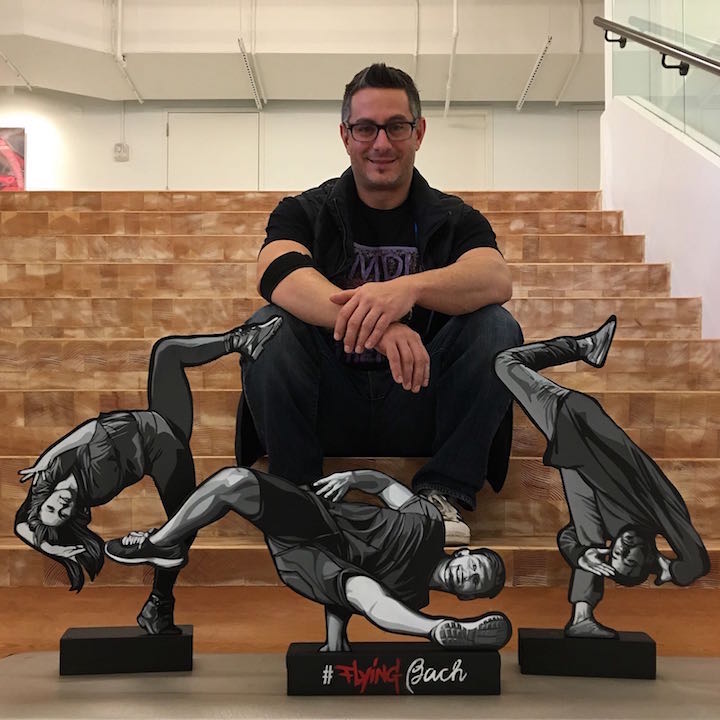 This past summer, Red Bull reached out to Joe Iurato — one of our favorite artists — to create his signature wooden cutouts to help support and promote the upcoming Washington DC tour dates of Red Bull Flying Bach, a new dance tour that fuses classical music, break dancing and modern dance, set to Bach's "The Well-Tempered Clavier."
An interview with the artist follows:
Can you tell us something about the process of creating your distinct cutouts? 
It begins with a photograph of a central subject and a story in mind. Once I have the image I want to work with, I create my layer separations for the stencils.  I don't use a computer program or a filter to create my layers. I just print the photo out multiple times in black and white at the exact size I want the wood cutout to be. Then, I cut my stencil layers by working directly from the unaltered photos, more or less drawing the tones loosely with a knife.  Once my stencils are cut, I make an impression of the first layer, a silhouette, on a piece of wood.
And how does the piece get cut? At what point is it ready for placement?
The piece gets cut on a scroll saw, which is good for making cuts up to 24", as it has a thin blade and allows me to maneuver intricate cuts. The cut then gets sanded and primed. Then, I lay in my stencils – spraying them one layer at a time. When the piece is completed, I'll varnish and seal it. Lastly, I'll add any hardware to make it stand, float, whatever– all depending on the intended interaction. At that point, the piece is ready for placement.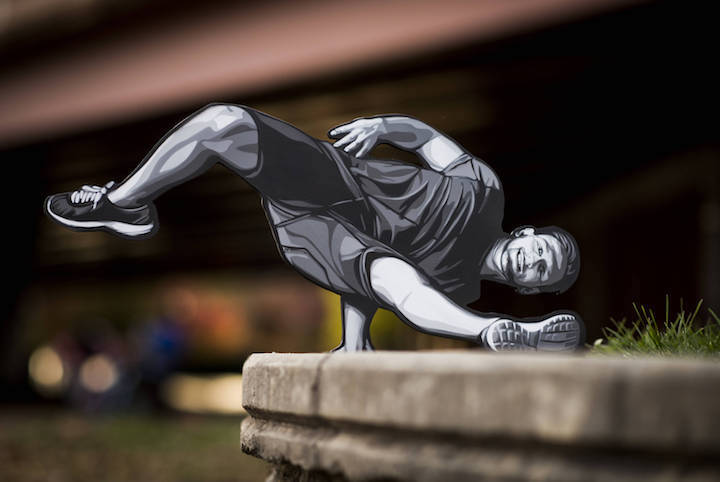 How do you decide where it will be placed?
Sometimes I know where the completed work will be placed; other times, it's a matter of hunting for the right location. I always install them by myself, mounting them securely. The challenge is finding a location where they will last for awhile! For this project, Red Bull is securing several locations, based on where they will work best, for 10-12 of my 16″ pieces. Three similar large scale wood cut pieces — roughly 6 feet tall — will be on display from January 6-8th at the Warner Theater for the DC performances of Red Bull Flying Bach.
How long does it generally take to create a 16 inch piece? 
It depends on the level of detail in the particular  piece and where I am in the process. If I'm going from initial concept through to final, then it usually takes me about three to four days to create the first one. But once the stencils are cut and it's a matter of ripping wood cutouts and spraying them out, I can make duplicates within a day.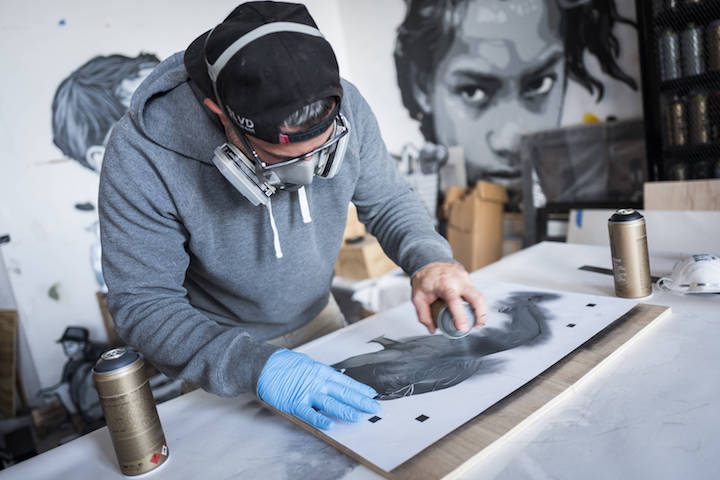 How does creating this work for Red Bull differ from the way you generally work?
I generally work from my own imagery, but in this case, Red Bull has provided me with photographs of the Red Bull Flying Bach dancers to work with and is involved in securing locations. As I don't know specific locations, I've chosen a variety of movements that could work in a range of location.
Can you tell us a bit about your experience of working with Red Bull? 
It's been very exciting. I, myself, was once a breakdancer! And Red Bull has given me complete creative freedom — something very important to my artistic process.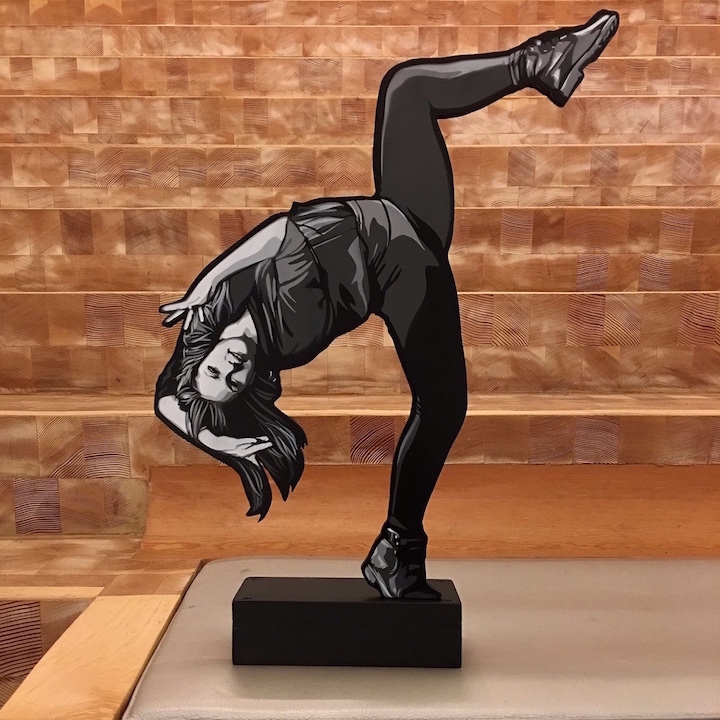 Special thanks to Karin du Maire who met up with Joe Iurato at Red Bull Studios in Chelsea last week.
Photo credits: 1 & 4 Karin du Maire; 2 & 3 Drew Gurian, courtesy Red Bull
Note: Red Bull Flying Bach dancers will be performing in DC at the Warner Theater, January 6-8. Check out dates of all upcoming shows here