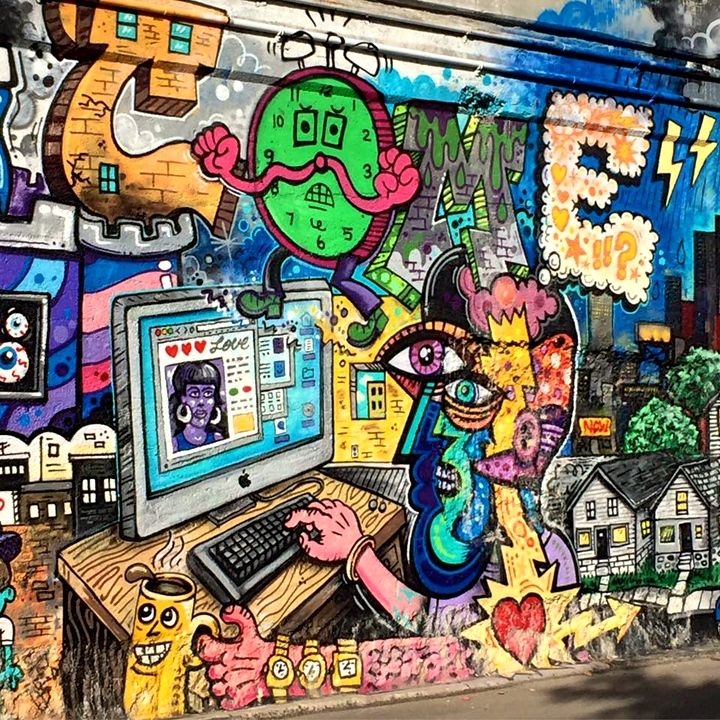 Ranging from the comical to the fantastical, dozens of characters grace the walls of Chicago's Bloomingdale Trail aka the 606. Pictured above is a close-up from a huge mural by Mr. Thor and others. Here are several more we captured last week: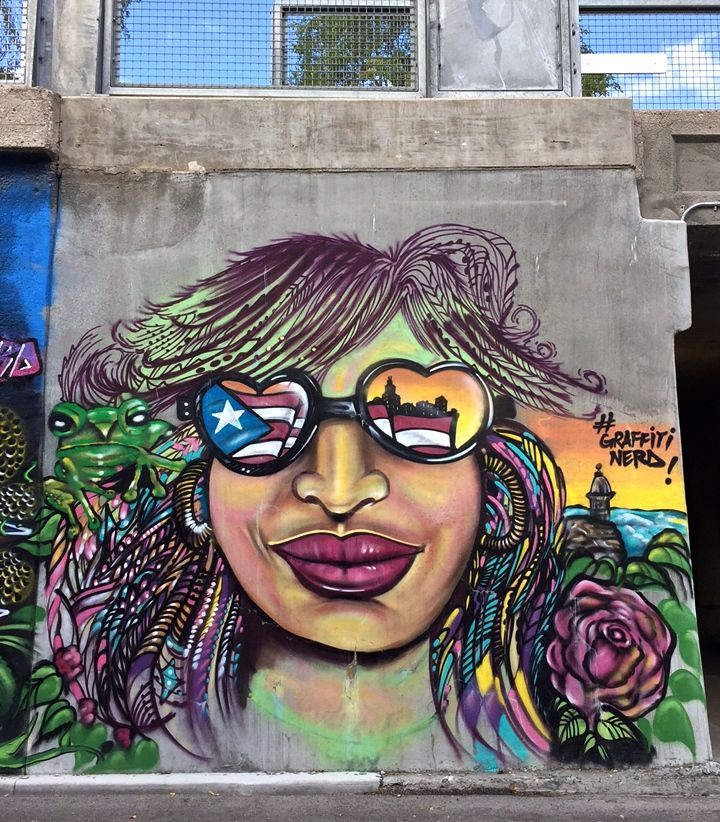 Cujo, Dred Ske, Rahmaan Statik and Max Sansing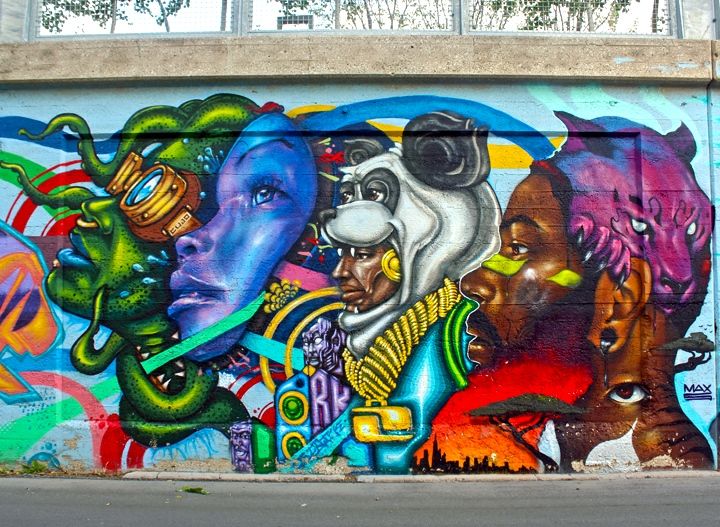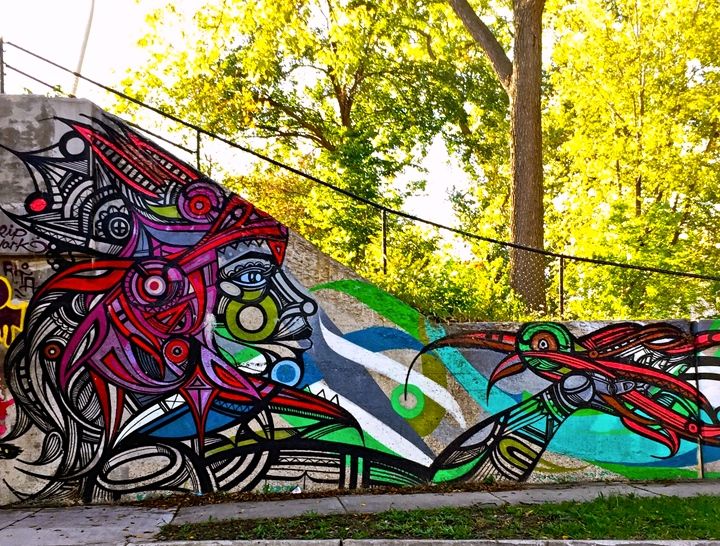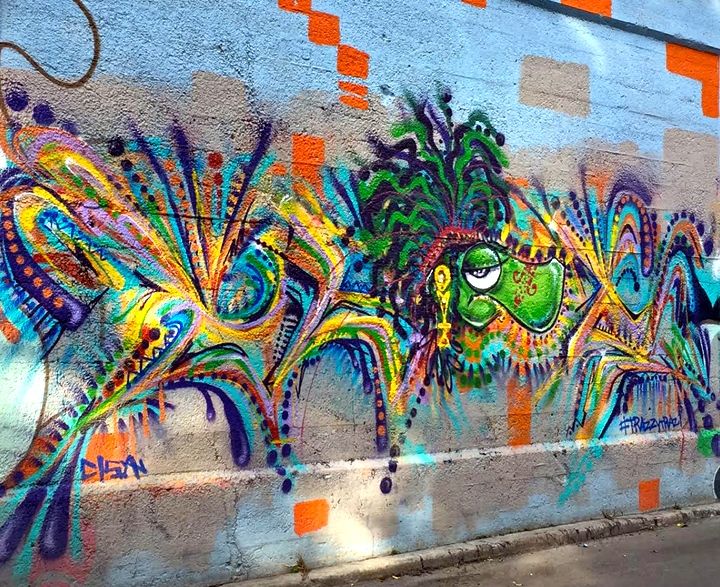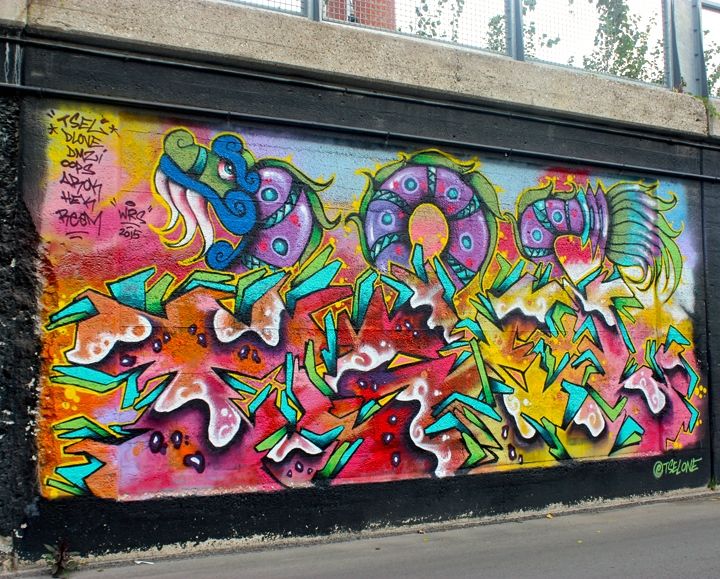 Photo credits: 1, 2, 4 & 5 Lois Stavsky; 3 & 6 Tara Murray
Note: Hailed in a range of media from the Huffington Post to the New York Times, our Street Art NYC App is now available for Android devices here.