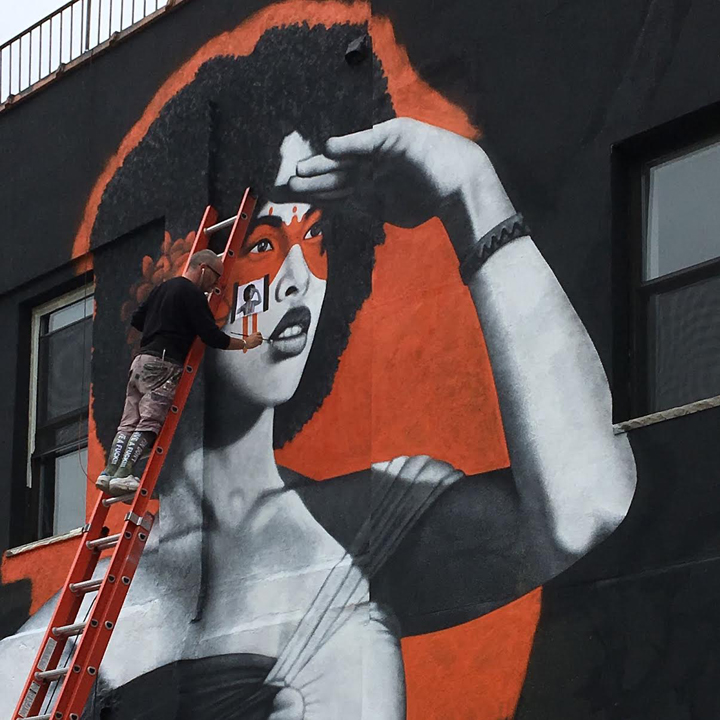 Several stunning new murals recently surfaced on Morgan Avenue and Stagg Street in Bushwick. While visiting Livestream last week, I spoke to visual artist and curator Bianca Romero about Skillosophy, the movement behind these artworks.
Just what is Skillosophy? And when was it launched?
It's an exhibition/showcase series that takes place four times a year with a focus on multi-disciplinary artists. It was launched last year by the co-founders of Lyricist Lounge & Defiant Ent and Livestream. For this past quarter, Danny Castro — Lyricist Lounge co-founder — and I decided to feature outdoor murals for the fall exhibition during Bushwick Open Studios, in addition to the art that is on exhibit inside the Livestream headquarters.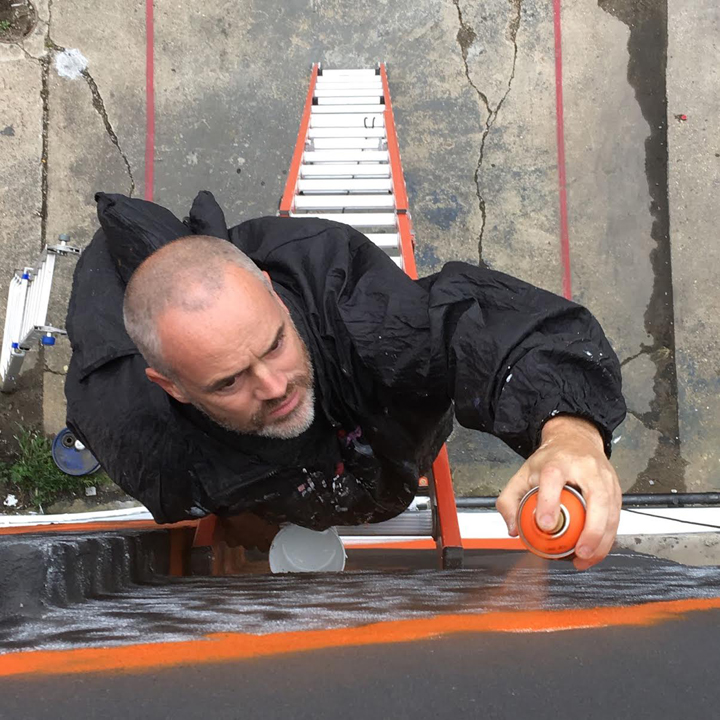 What spurred you to add this outdoor element to Skillosophy?
Typically, Skillosophy is indoors, inside the Livestream studio space. But we wanted to take it outside for Bushwick Open Studios. It seemed like a great way to give exposure to the talented muralists and street artists, and it was a great addition to our Block Party to have it done live. We loved the communal and public aspect of it.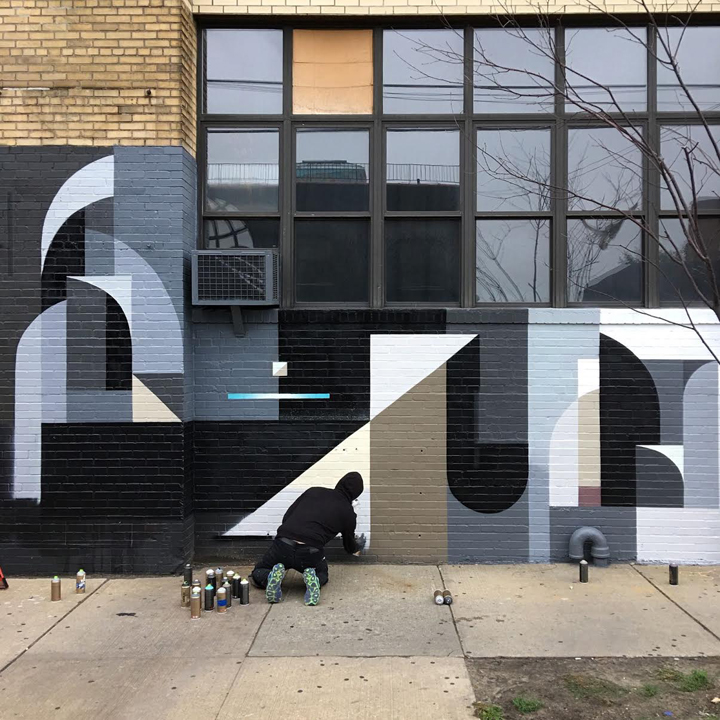 You've done a wonderful job of curating it all. The art both inside and outside is wonderfully eclectic and is beautifully presented. Have you a background in art? 
Both my parents are artists. My father, in fact, was a pioneer in graphic design and has taught design at the School of Visual Arts and at the Parsons School of Design. My mother was a fashion designer, and I, myself, am an artist.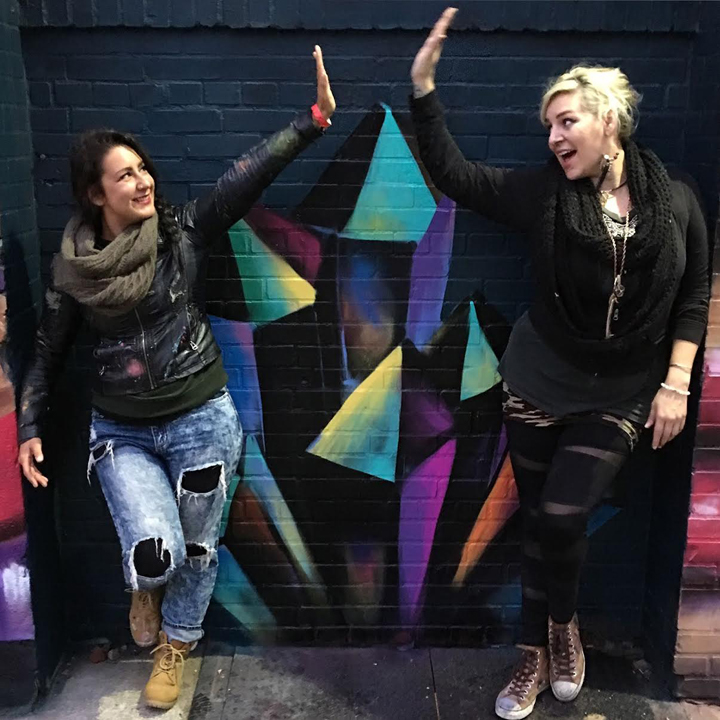 And can you tell us a bit about Livestream? When was it first founded and what is its mission?
It was founded in 2007 with the mission to make any every event available live online through video.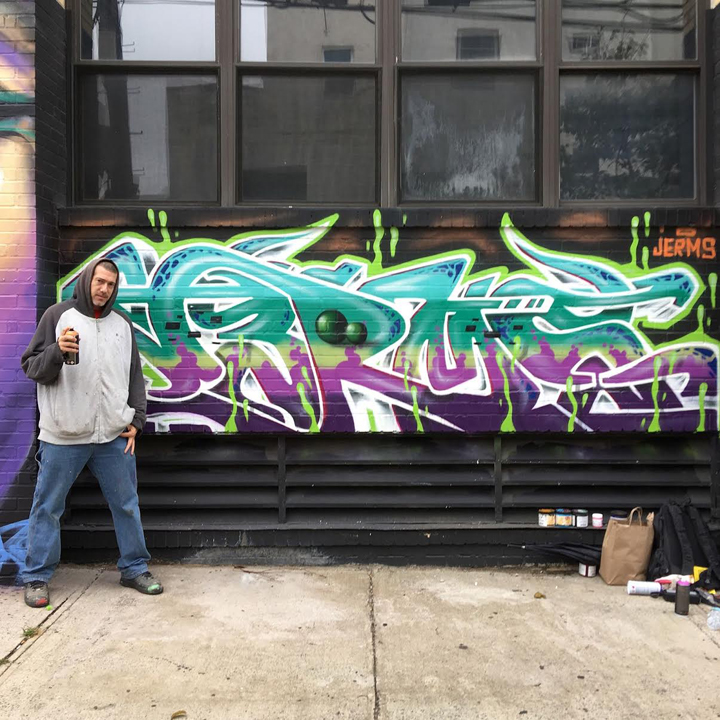 And how has Livestream responded to Skillosophy?
The love it. They've thoroughly embraced it. They love the idea of bringing the extraordinary talents of Bushwick into our offices. A walk through our offices — that are covered with work by local artists — is like a walk through the neighborhood!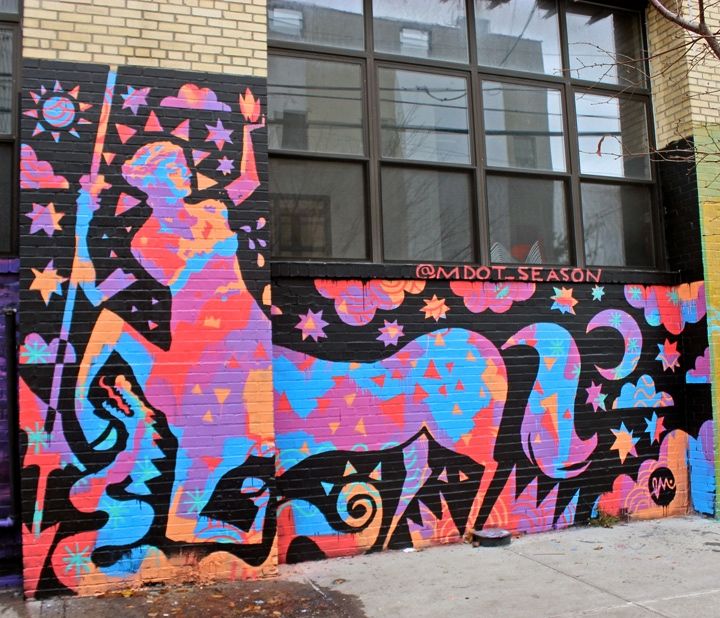 Who is Skillosophy's audience?
All art lovers! Anyone who loves any aspect of art — music, dance, film or visual art.  The venue has hosted hip-hop shows, film industry mixers and skillshares in addition to art exhibits. We've had a very diverse audience…from working class folks to art collectors to party people!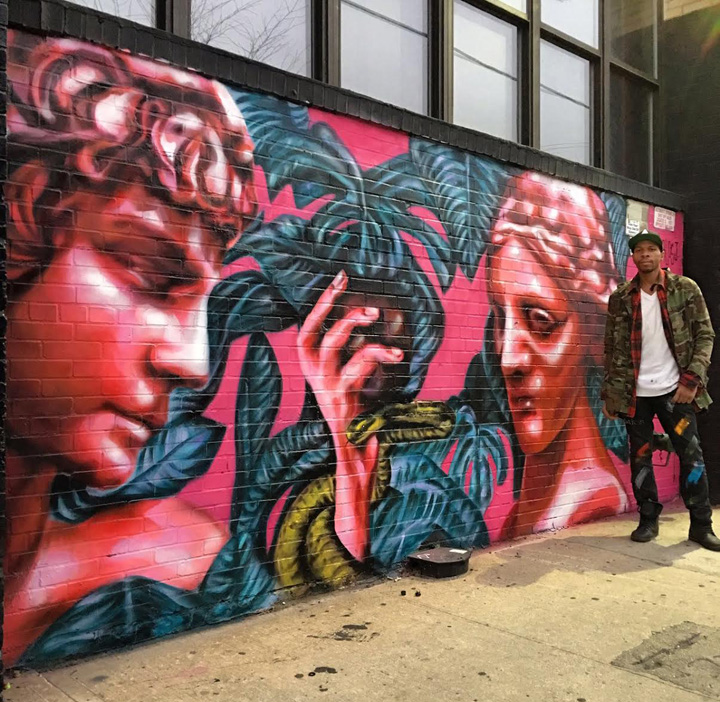 How can folks best keep up with your events? And how can they arrange a visit to Livestream's headquarters for private viewings of the indoor art?
They can follow Skillosophy on Instagram, and they can contact us at skillosophyshow@gmail.com to schedule a private viewing and inquire about pricing and events. And any artist or performer interested in participating in a future Skillosophy exhibition and showcase can contact as at this email, as well.
 Images
1 & 2 Fin DAC at work
3 Rubin at work
4 Danielle Mastrion and Lexi Bella
5 Jerms
6 Misha T 
Photo credits 1-5 & 7 Karin du Maire and 6 Tara Murray; interview with Bianca Romero conducted by Lois Stavsky