All-City Express, a hugely impressive interactive art exhibition, made its world premiere last weekend at Randall's Island's Panorama. Under the curatorial direction of 5Pointz Creates leaders Meres One and Marie Flageul, Lady Pink, Tkid 170, Toofly, Meres One, Jerms, Topaz, and See tf painted live, covering digital subway cars with original artwork. Fusing graffiti's underground roots with innovative video technology, the project was developed by Brooklyn-based AST Studios with Tangible Interaction. Here are a few images captured in the course of this three-day cutting-edge homage to traditional graffiti art.
Five of the 5Pointz Creates crew with Marie Flageul in foreground — on green screen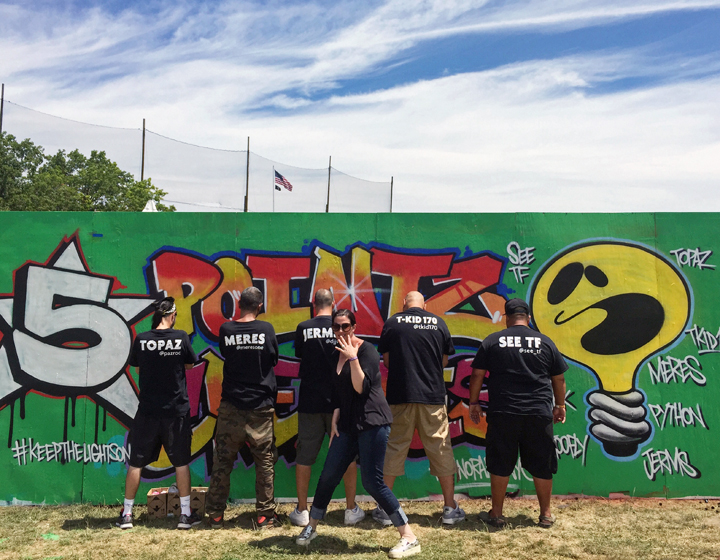 Lady Pink and Toofly at work on green screen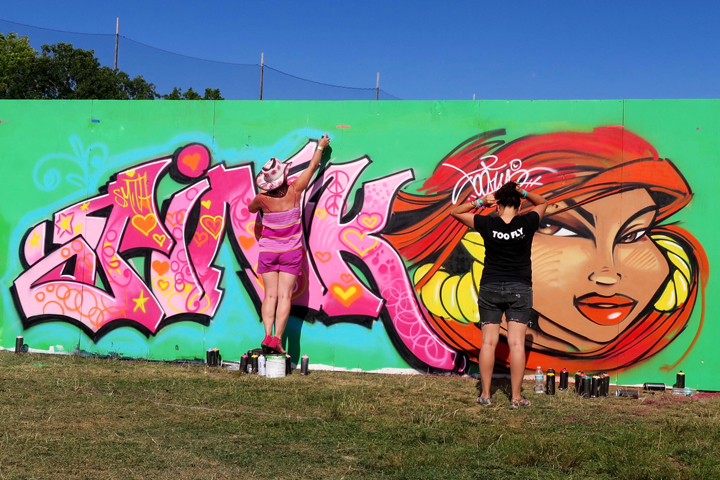 And with completed piece as viewed on virtual subway train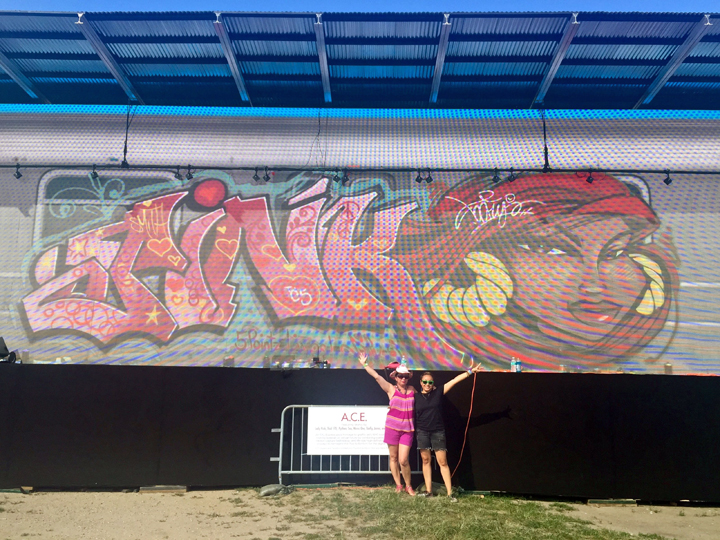 See tf and Python with completed piece on green screen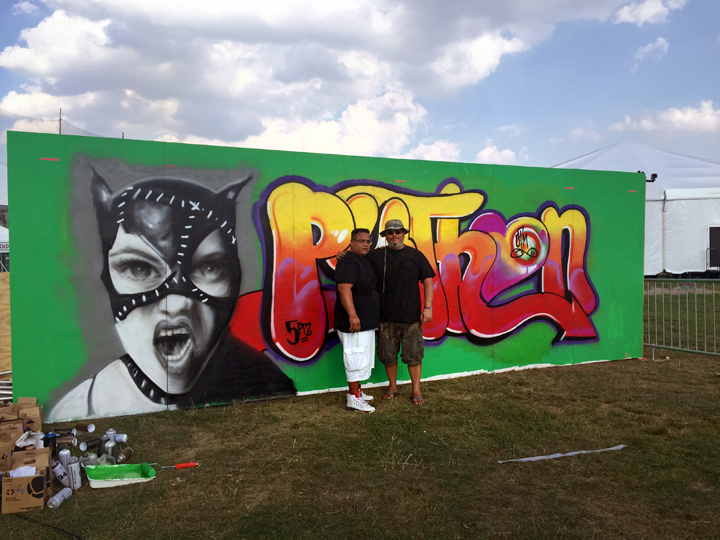 Jerms and Topaz  as a mix of technologies brings them at work onto a NYC train in real time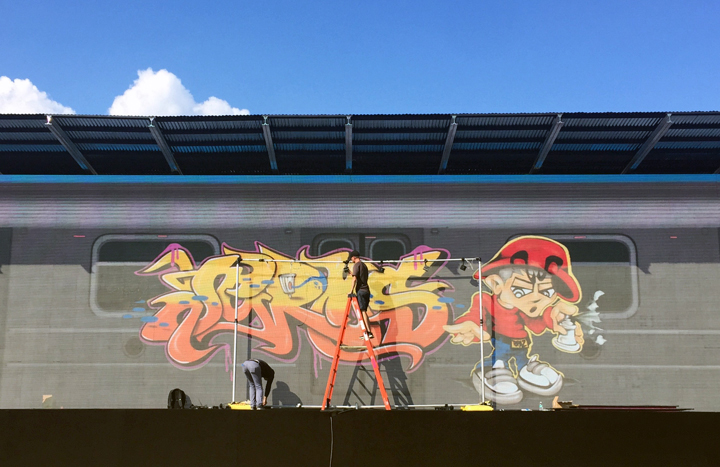 T-Kid with completed piece on green screen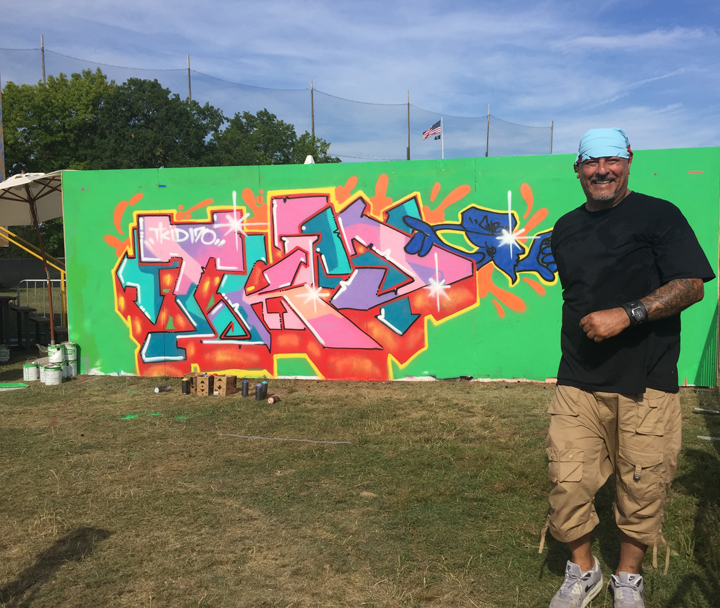 And as viewed on virtual train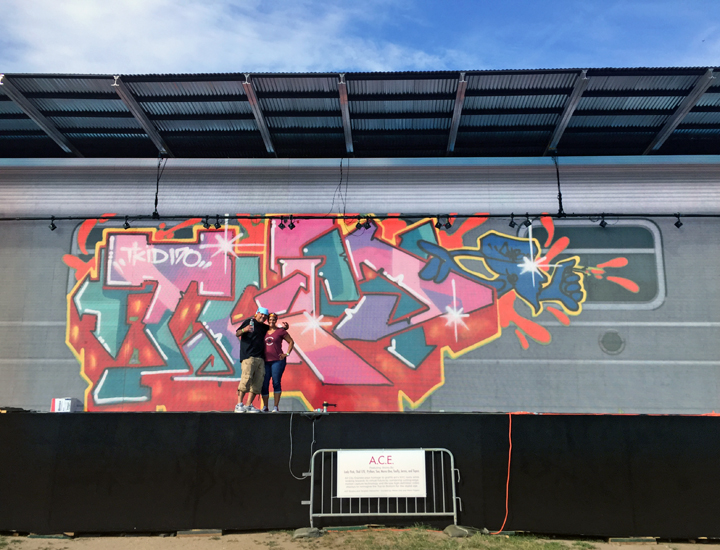 Meres One at work on green screen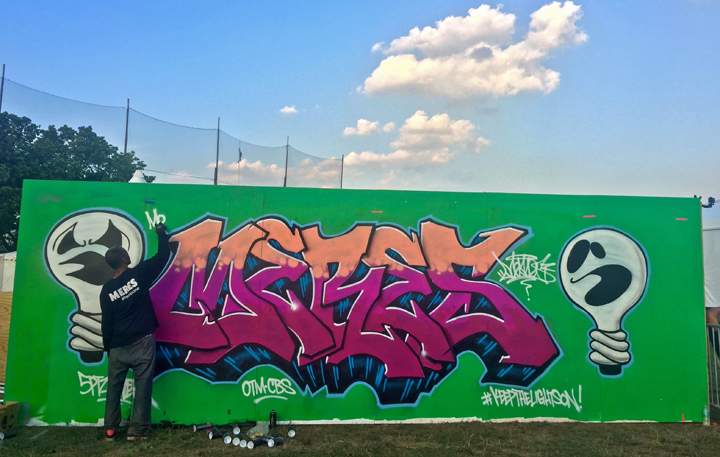 Digital tagging by AST Studios; graffiti software by Tangible Interaction & advanced motion capture by PhaseSpace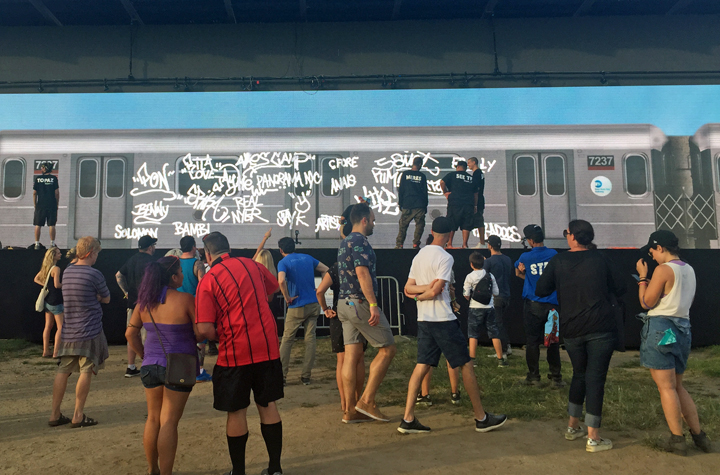 And the trains roll by throughout NYC with AST Studios' life-like visual effects and editorial content by Possible Productions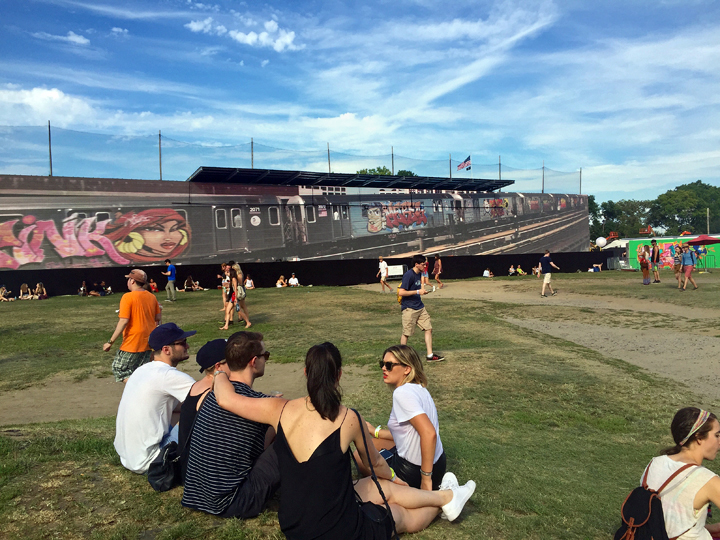 Photo credits: 1, 3-10 Nic Lyte and 2 Rachel Fawn; videos produced by AST Studios
Note: This blog will be on vacation through Sunday, August 7. You can follow us on Facebook and on Instagram.
Hailed in a range of media from the Huffington Post to the New York Times, our Street Art NYC App is now available for Android devices here.