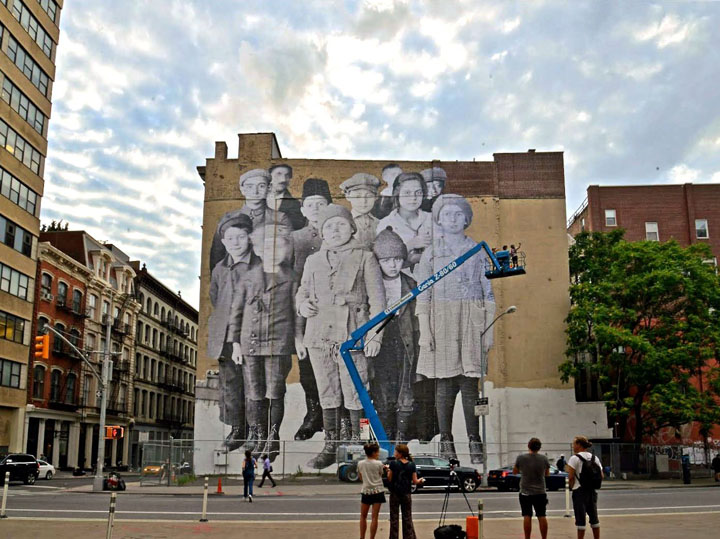 DDG's 100 Franklin Street in Tribeca is now the site of a new massive mural by JR, the internationally acclaimed Parisian artist. The image is an enlargement of a photo that was originally taken in Ellis Island in 1908 and was featured in JR,'s Unframed — Ellis Island exhibit.
Installation in progress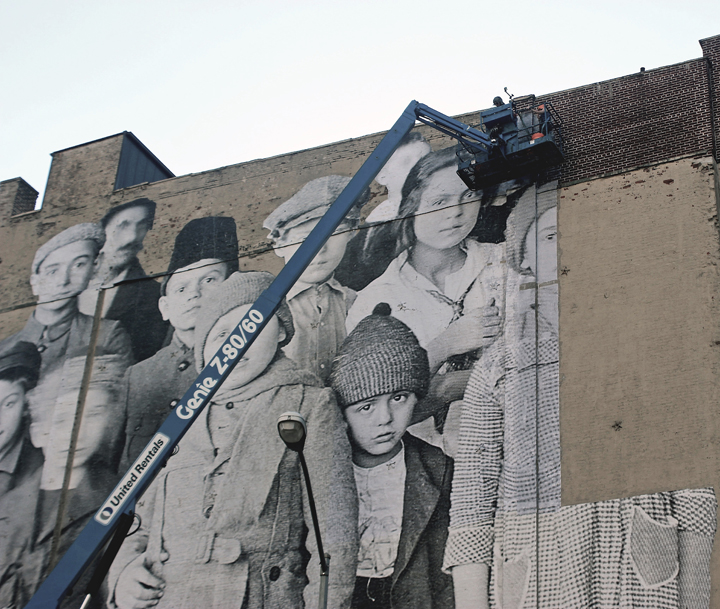 With assistant Joshua B. Geyer taking command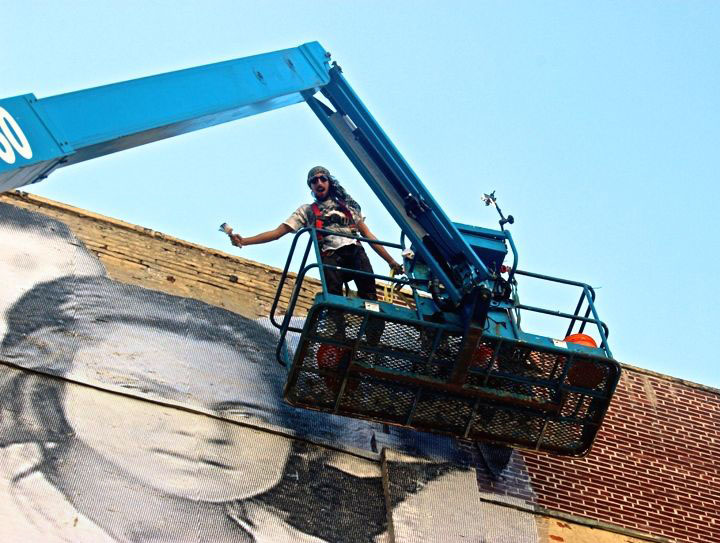 The completed installation, as seen this past weekend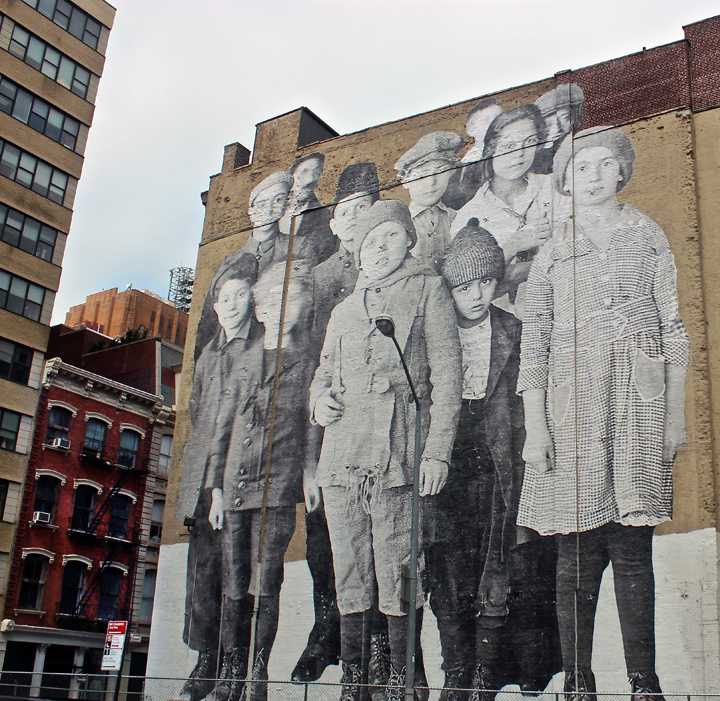 This same wall was the site of JR's 100-foot ballerina, one of our favorite street art pieces of 2015. The following video by Jesse Whiles documents its transition:
We especially appreciate the new mural  — and its reminder that we are a nation of immigrants — at a time when so many are seeking refuge from catastrophic events throughout the globe.
Photo credits: 1 Courtesy DDG; 2-4 Tara Murray
Hailed in a range of media from the Huffington Post to the New York Times, our Street Art NYC App is now available for Android devices here.