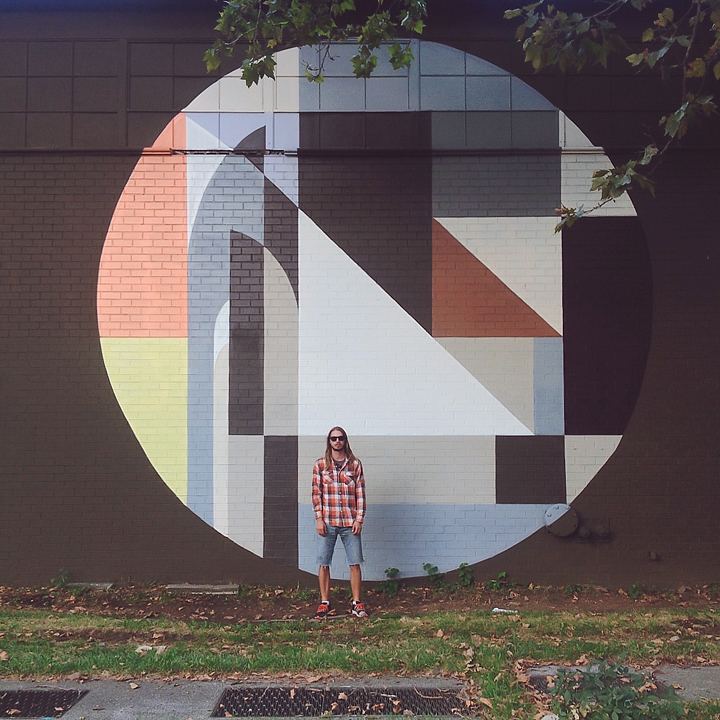 Recently released by Dokument Press, RUBIN NEW YORK SCANDINAVIA is a stunning survey of Rubin's distinct abstract and geometrical artworks that are rooted in traditional graffiti. With dozens of images documenting Rubin's journey — from Sweden, where he grew up, to NYC, where he is now based — Rubin New York/Scandinavia  offers an overview of the works of an exceptional artist, who has brought a singular beauty to our NYC landscape.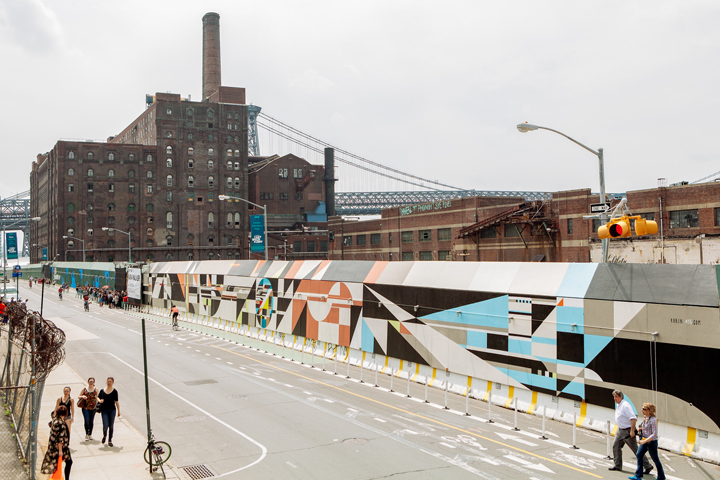 The book's succinct text by Björn Almqvist introduces us to Rubin's experiences as a child of Finnish immigrants who made their way to Sweden in search of work. The alienation that Rubin felt among Swedes, along with the stark grey concrete walls of the housing complex that enveloped him, were calls to pick up a can and make a mark.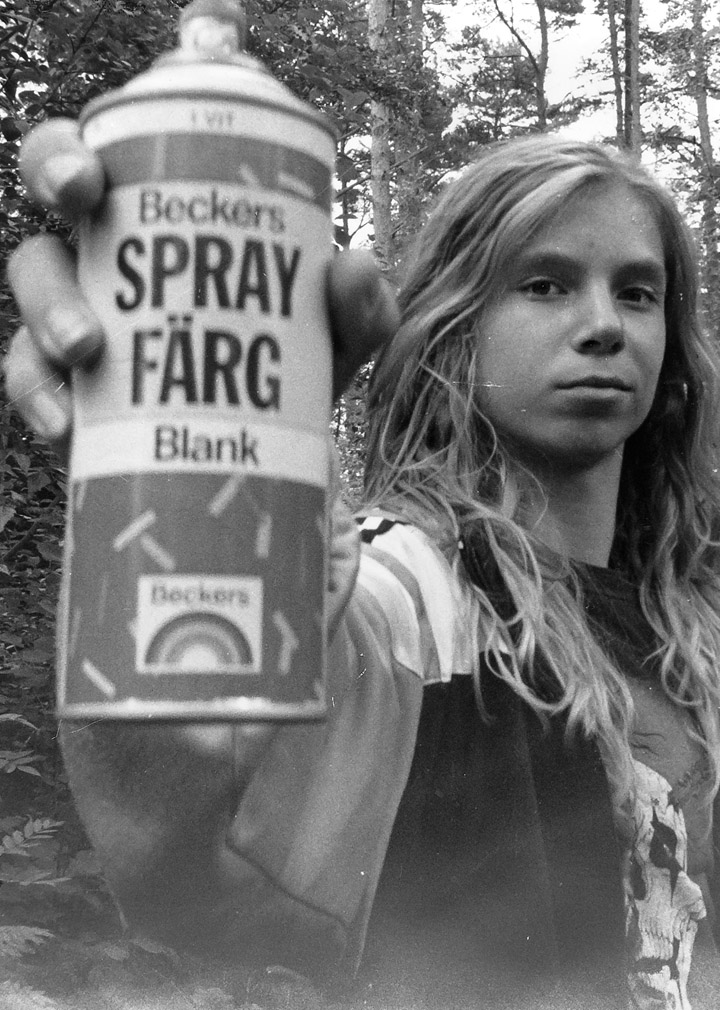 Inspired by Scandinavian design, Rubin has developed a unique aesthetic that uses geometrical, symbols in lieu of letters. With his splendid craftsmanship and unique aesthetic, he transforms the gritty language of graffiti into his own distinct expression that is as effective on the streets of the South Bronx, as it is inside a church yard or on the outside of a Manhattan boutique.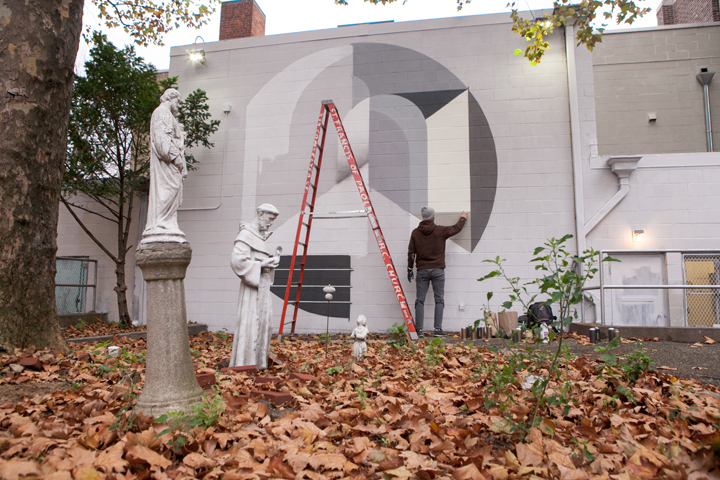 Rubin New York/Scandinavia also provides us with a handsomely curated survey of Rubin's studio work that has been increasingly making its way into galleries.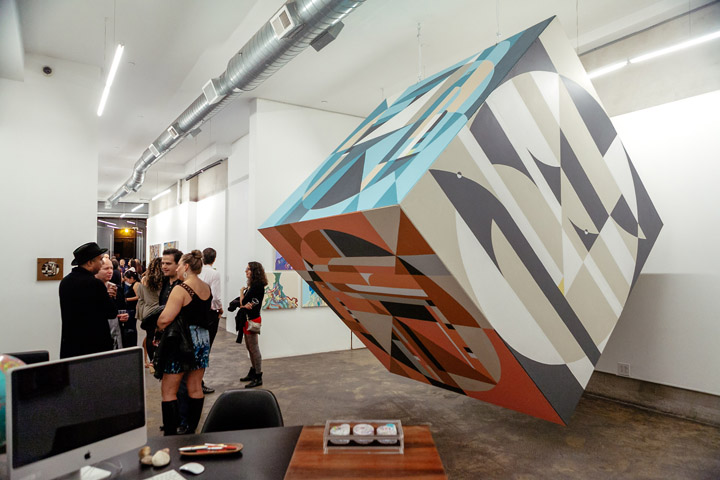 Rubin New York/Scandinavia is a splendid ode to a distinctly wonderful artist. Its NYC release took place last month at WallWorks, where the artist's  works remain on exhibit through June 29th.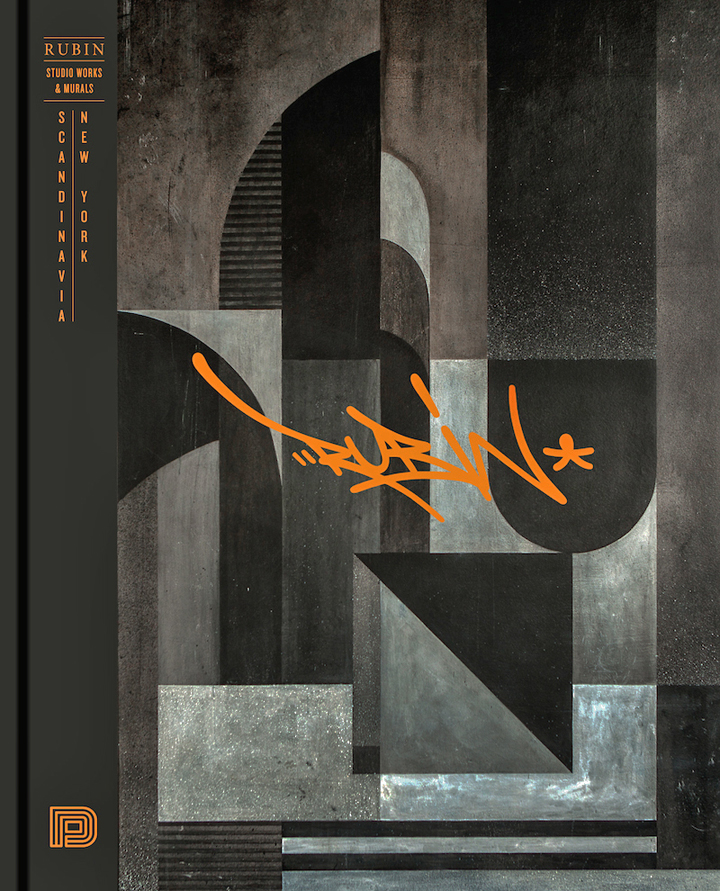 Images
1. & 2. Brooklyn, 2014
3. Brooklyn, 2014
4. Gothenburg, 1989 
5. Brooklyn, 2015
6. Gallery nine5, 2014
Photo credits: Tony "Rubin" Sjöman and Mika Tuomivuo; all photos courtesy of Dokument Press; book review by Lois Stavsky
Note: Hailed in a range of media from the Huffington Post to the New York Times, our Street Art NYC App is now available for Android devices here.