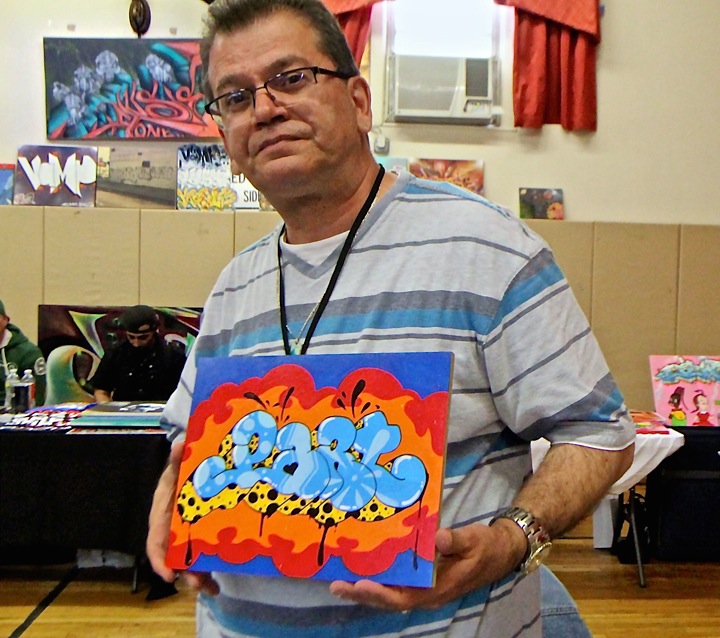 This past Sunday, Elmhurst's ELKS Lounge was home to Street Art Expo NYC, as it celebrated three generations of first-rate graffiti artists. Visitors — of all ages —  had the opportunity to meet a wonderfully diverse range of artists, become acquainted with new products and purchase original artworks directly from the artists. Pictured above is the legendary Part One. Here's a small sampling of what we saw:
Veteran writer and photographer Flint Gennari with photo he'd captured back in the day of Flip One in action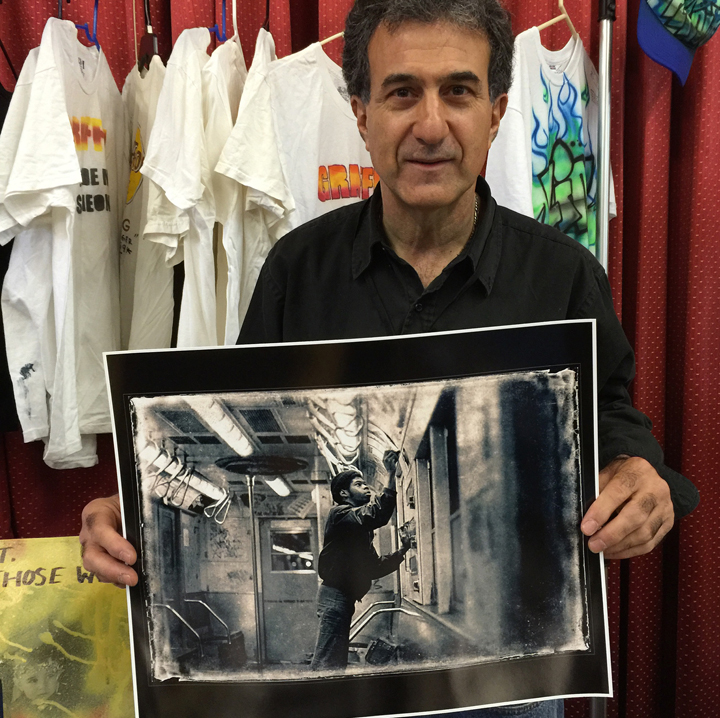 Old school writer and a sponsor of Street Art Expo NYC, Alski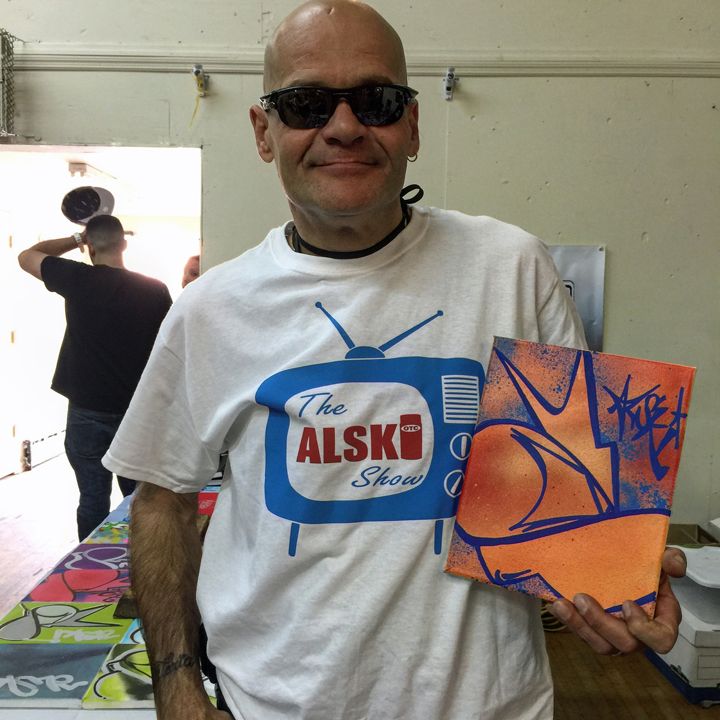 Bronx-based veteran writer and founder and curator of InstaFame Phantom Art, Nic 707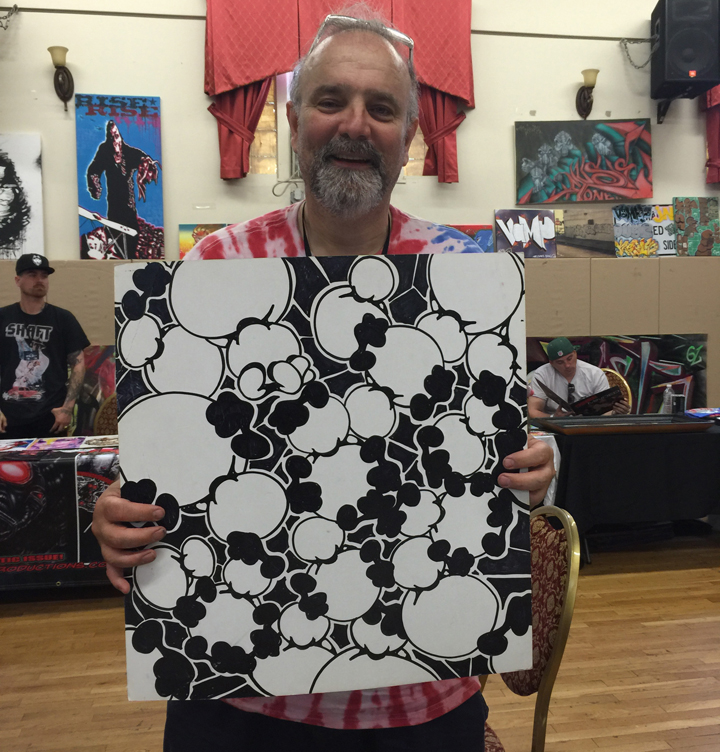 Contemporary graffiti and street art legend Moody Mutz, AA Mobb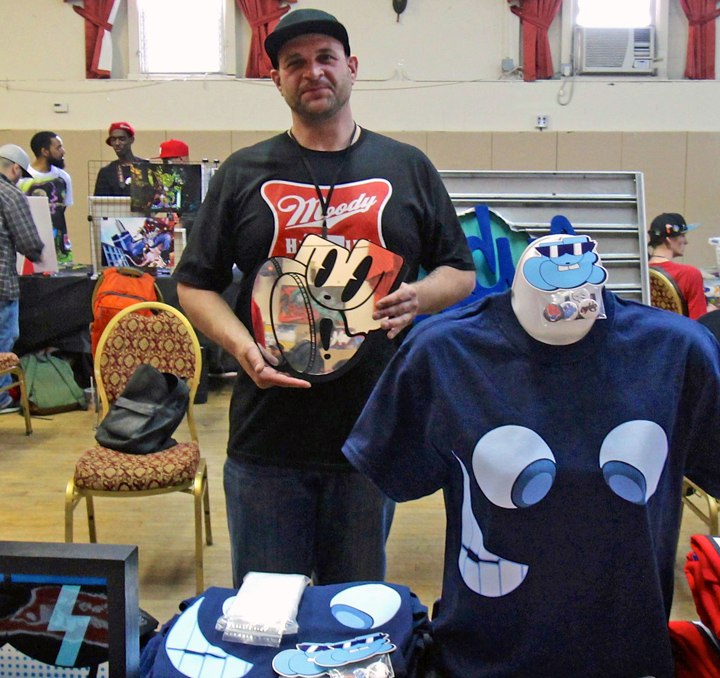 The prolific Brooklyn-based Plasma Slug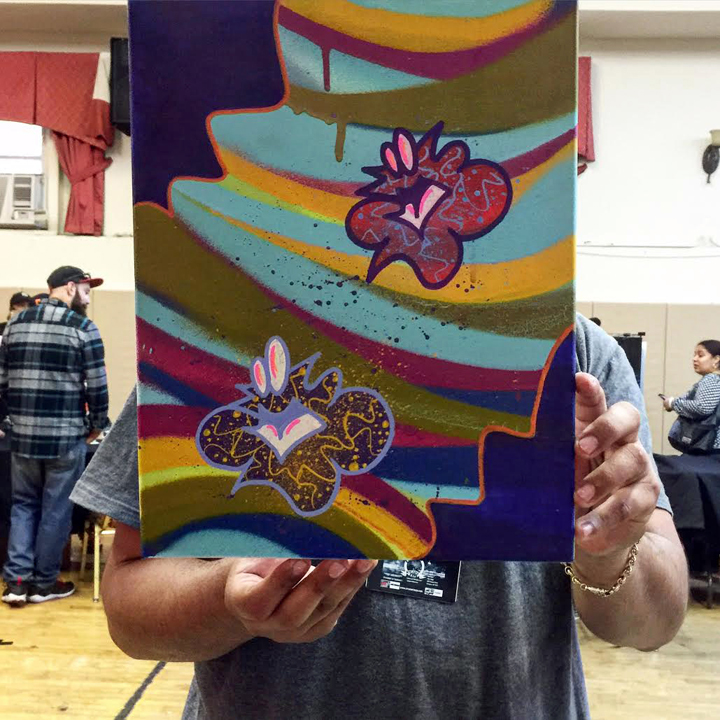 Bronx-based b-boy and graffiti artist, Chief 69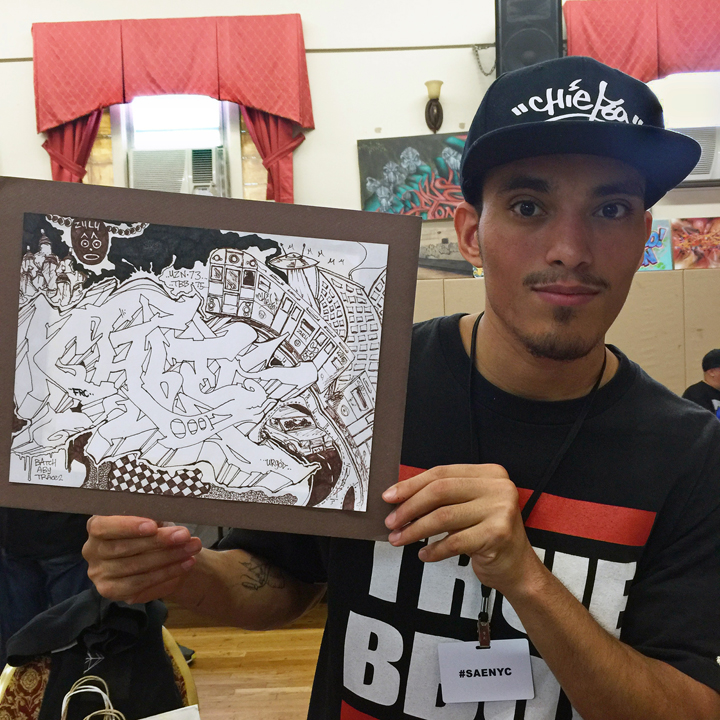 In addition to The Alski Show, other sponsors of Street Art Expo NYC included: Ironlak, TYOTOYS and Art Primo.
Photo credits: 1 & 5 Tara Murray; 2-4, 6 & 7 Lois Stavsky