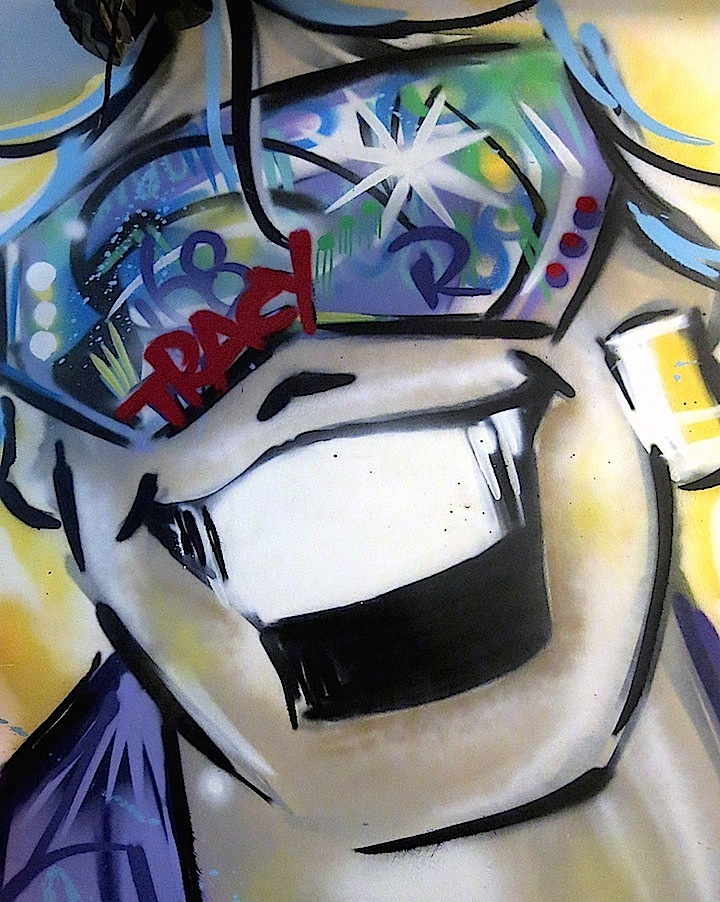 Hosting several renowned bands and musicians, Mount Vernon's Mes Hall is also home to The Drip Project, an ever-evolving treasure trove of images painted by some of NYC's best-known graffiti artists and most notorious bombers. Last week, we made our way to Mount Vernon to speak to Drip Project director Harris Lobel.
This is such an amazing space. What a treasure! How did you discover it?
I've known it for awhile. Several of my friends — who I grew up with in Riverdale — use it as a music studio.
And when did you begin curating it?
About six months ago.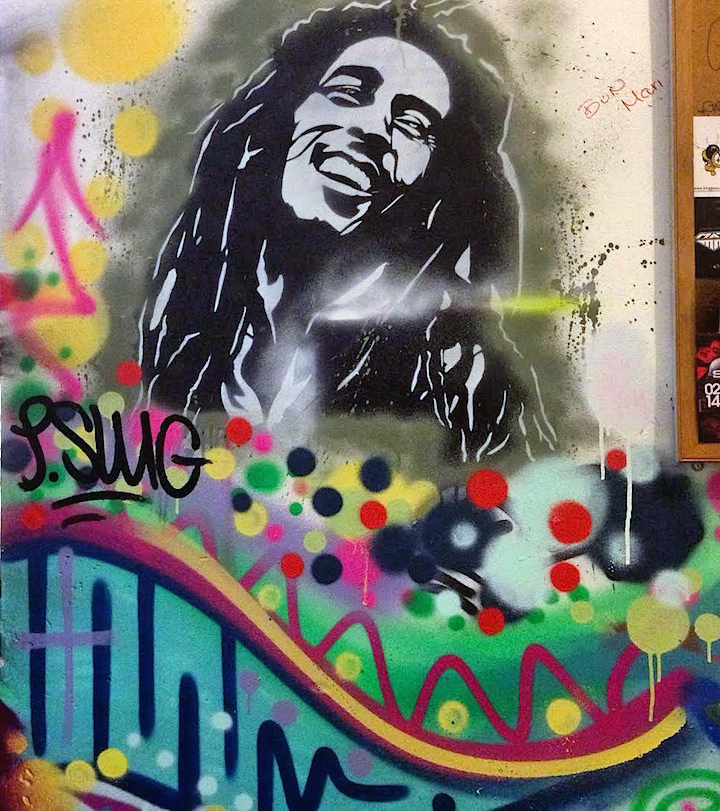 Riverdale — where you grew up — is quite void of graffiti. Do you remember where and when you first noticed it?
Yes! I was eight years old when I discovered a piece by Tracy 168 on 231th Street and Broadway. I fell in love with it at once, and kept on returning to it.
And these days you seem to love it all! Your personal Instagram, @streetart_photography, features quite a range of street art and graffiti. When did you become so engaged with it all?
When Banksy was here in NYC in 2013 for his Better Out Than In residency, I kept up with his new works daily. Then — after he left — I continued hunting and photographing works on the streets. Within a short period of time, I became thoroughly obsessed with graffiti and street art.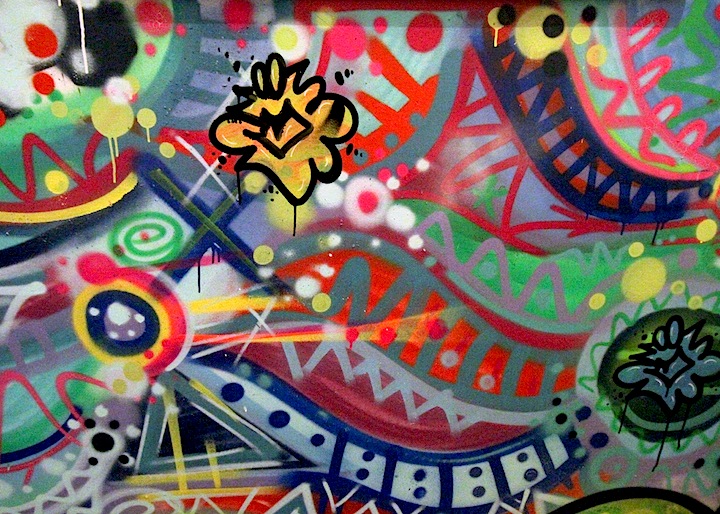 We can certainly relate to that! How did you make contact with all the great writers who have painted here?
I'd met Plasma Slug awhile back, and he introduced me to many of the others. I also got the word out through my Instagram page.
Can you tell us something more about the Drip Project? What is the inspiration behind it? 
It's basically a collective featuring artists whose styles I love. The inspiration to launch it came from the photography I've posted on my Instagram page and the response that it got.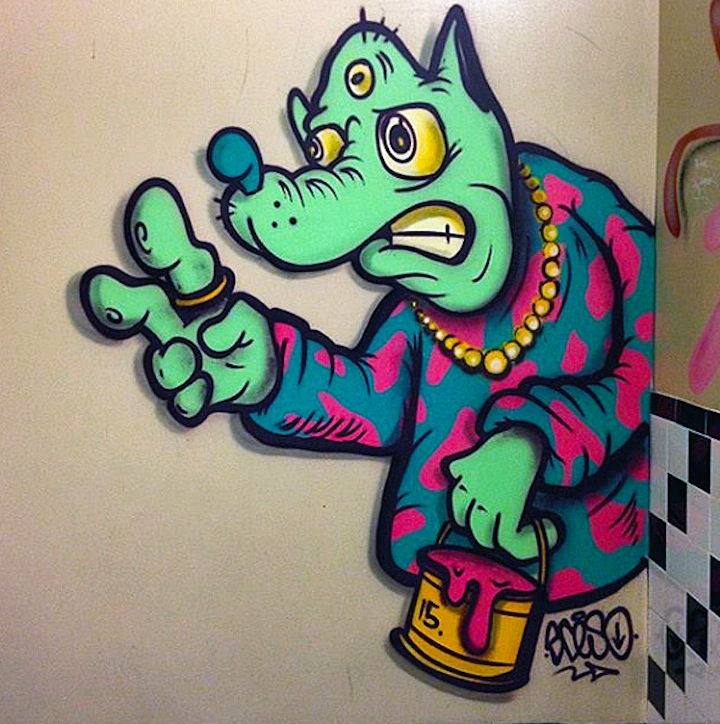 What do you see as your role? Where are you going?
I would like to promote the artists whose works I love by exhibiting their work and managing the placement of their works in gallery shows. I am also interested in producing a variety of original goods in different media that reflect their styles.
How does your family feel about this?
They love it! My father is a photographer and has been totally supportive.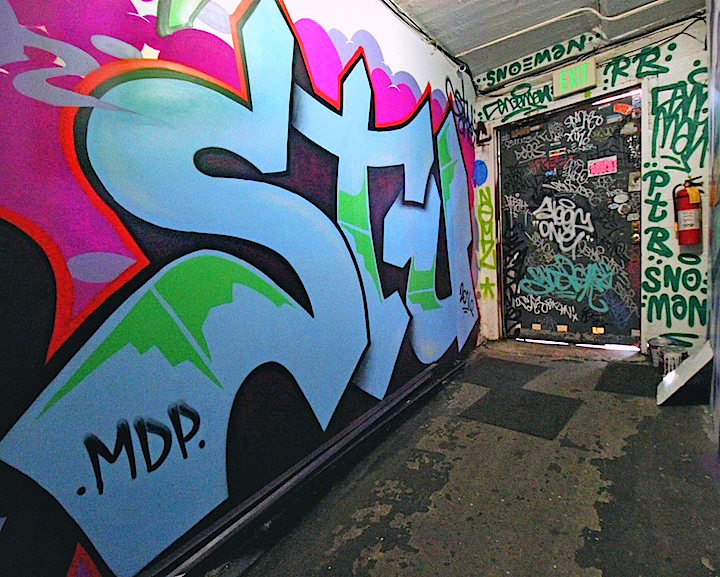 You've done an amazing job — so far — in reaching out to so many first-rate artists. What has been your greatest challenge in launching the Drip Project?
Getting folks to come out to Mount Vernon — as many haven't been here before.  And providing artists with money for paint and transportation is another challenge.
How can artists who are interested in participating in the Drip Project contact you?
The best way would be via my email: Harris.Lobel@live.com.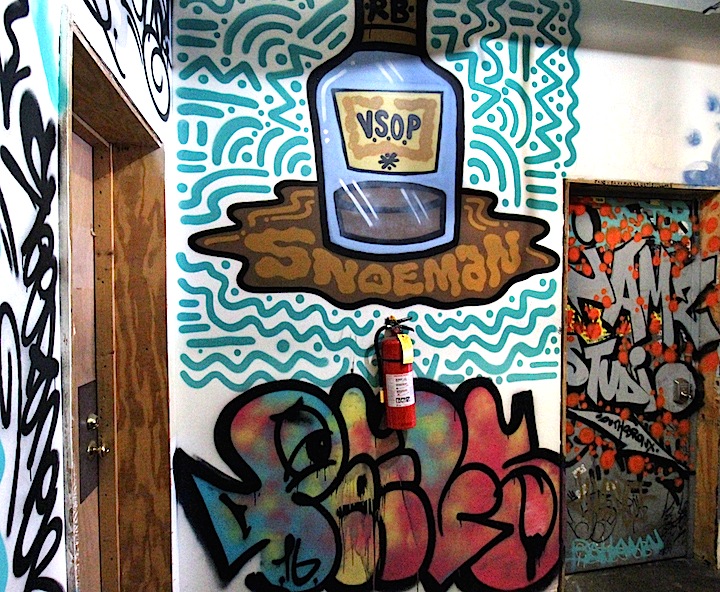 And what about folks who would like to visit and check out the amazing art?
Yes! They can contact me too — at Harris.Lobel@live.com, and I will arrange to meet them here. There's a bus from the last stop on the 2 train that stops nearby, and  we are just a short walk from the Metro North.
It all sounds great — and so much fun! Good luck!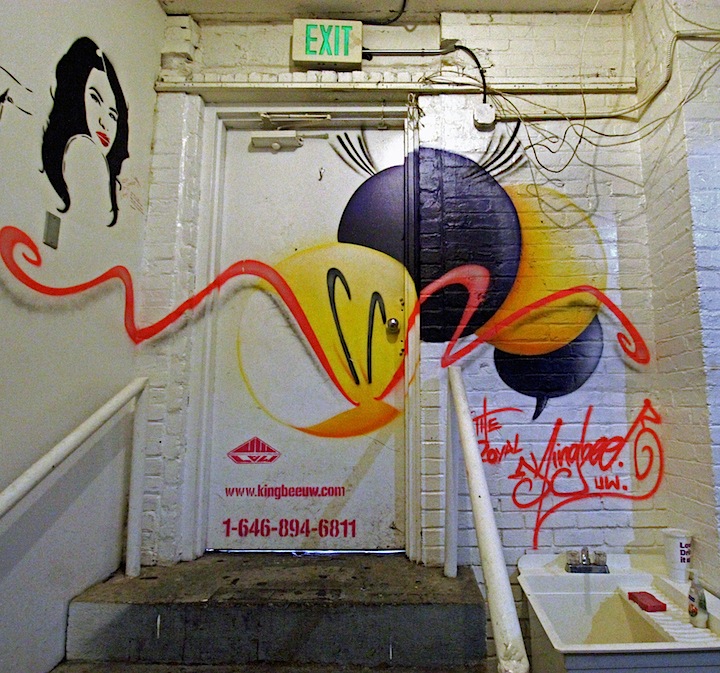 Images
1. Tracy 168
2. & 3. Plasma Slug
4. Belowkey 
5. Stu
6. Snoeman
7. Kingbee
Photo credits: 1, 2 & 4 Lois Stavsky; 3, 5-7 Tara Murray; interview by Lois Stavsky
Note: This blog will be on vacation through March 30. You can follow us on Facebook and Instagram.
Hailed in a range of media from the Huffington Post to the New York Times, our Street Art NYC App is now available here for Android devices.